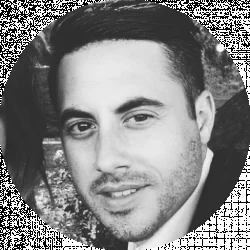 Latest posts by David Borgogni
(see all)
It is always a difficult choice to make when it comes to finding a mattress that matches your expectations in comfort, style, and price. This comparison between Tulo vs Nectar mattresses will hopefully make the choice of buying a mattress easier for you.
Tulo vs Nectar are big names in the mattress game and well known for their quality products. Both companies offer a wide variety of mattresses and other bedding supplies.
But the question remains, which one is better?
Bottom Line Up Front: There's something for every type of sleeper in both Tulo and Nectar mattresses. However, Nectar takes the edge here by offering better support for all weight groups and a lifetime warranty.
In this comparison, we will focus on their best-selling mattresses, the materials they are made of, the feel of the mattress, and other factors like warranties and care services.
Let's have a look at the major differences between Tulo vs Nectar mattresses.
Also: Check out our review of the Beautyrest Black Hybrid Alcove.
Main Differences between Tulo vs Nectar Mattresses
The main differences between Tulo vs Nectar mattresses are:
Tulo mattresses are available in three firmness levels, whereas the Nectar mattress comes in a medium-firm level.
Tulo offers a 120-night sleep trial for their mattresses, whereas Nectar offers an industry-leading 365-night sleep trial excluding the first 30 nights.
Tulo mattresses rate as neutral and will keep you cool and warm depending on the weather, whereas Nectar mattresses are not recommended for places where the weather gets really hot.
Tulo mattresses are ideal for individuals of all weight groups, whereas Nectar mattresses are recommended for people weighing between 130 lbs and 230 lbs.
Tulo mattresses' edge support is not that great as compared to most All-foam mattresses, whereas Nectar mattresses have a fairly better mechanism for people who tend to sleep on the edge of the bed.
Tulo Vs Nectar Mattresses – Mattress Comparison
In this section, we will cover the construction of the mattress, the raw materials used, and the feel of the mattresses. Both mattresses will be closely examined.
Tulo Mattresses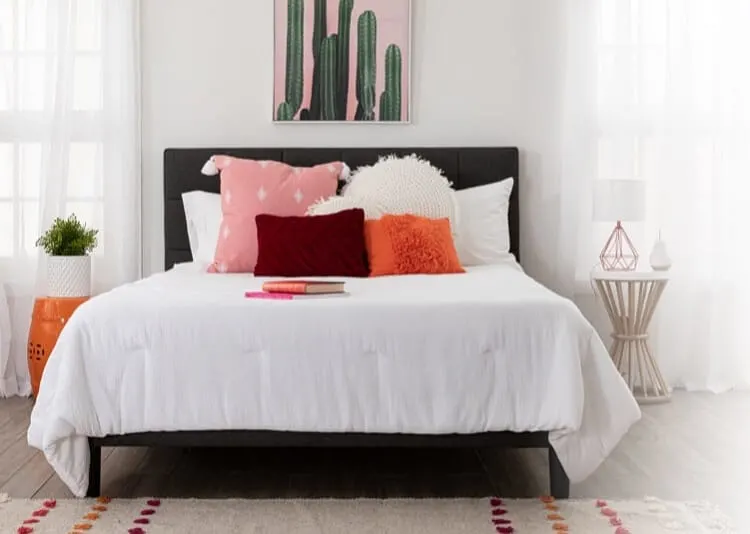 Materials and Feel
Tulo mattress is one of the popular names in the industry. This brand has been around for a long time, which gives them an edge over their competitors in catering to the buyer's needs.
Being able to choose from a selection of firmness is always better while selecting a mattress. Tulo offers a good range of choices in soft, medium, and firm mattresses to better meet the needs of different types of sleepers.
On a 10-point scale of firmness, the Soft mattress scores 4, whereas the medium version rates at 6, and the firm option rates at 7. A score of 4 means that this is a soft-medium model and the company recommends it for side sleepers.
The Tulo mattress with medium firmness is considered ideal for couples who sleep in different positions as well as people who sleep on their stomach or change positions often. Last but not the least, the firm mattress is a good option for back sleepers.
All firmness options come with four layers of foam that allow for better air circulation and cooling, all at a wallet friendly price.
Tulo Mattresses are wrapped in a soft and breathable cover which is made by blending polyester with cotton. Its comfort system has two layers – memory foam and polyfoam.
The memory foam does a great job in relieving pressure as it takes the shape of the person sleeping on the mattress. The mattress features titanium that allows it to reduce trapping of the heat and improve the air circulation.
This is a great feature as most memory foam mattresses are known for trapping heat.On top of that, the polyfoam layer allows for even more ventilation to keep the mattress cool and comfortable.
Tulo has good motion isolation, which makes it a great choice for couples. In addition, the foam layers do a great job in absorbing motion, which allows couples to sleep comfortably at night without any disturbances.
Construction
The construction of the Tulo mattress is quite straightforward. It is made up of 4 layers of foam:
Base layer – The base layer for the mattress is made out of a 5" high-density polyurethane foam and it is the firmest of all layers as the mattress has to have a strong foundation, to begin with.
Transition layer – Above the base layer, 1.5" of highly resilient firm foam is placed to reduce surface compressions and to act as a transitional layer between the top and the lower layers.
Middle layer – After the transition layer, is the 1.5" layer of soft responsive poly foam to provide the comfort Tulo promises.
Comfort layer – The top layer below the cover is a 2" of Tulo's special blend of titanium particles and a gel memory foam for better ventilation.
Top Cover – Each Tulo Mattress is encased in a breathable, soft-to-the-touch knit cover. This cover is made of polyester and cotton.
As Tulo provides different firmness options, the density of the polyfoam will vary in different settings.
There is a gassing-off smell with this mattress. Tulo recommends placing the mattress in a well-ventilated room for 24 hours or till the foam smell has disappeared.
Nectar Mattresses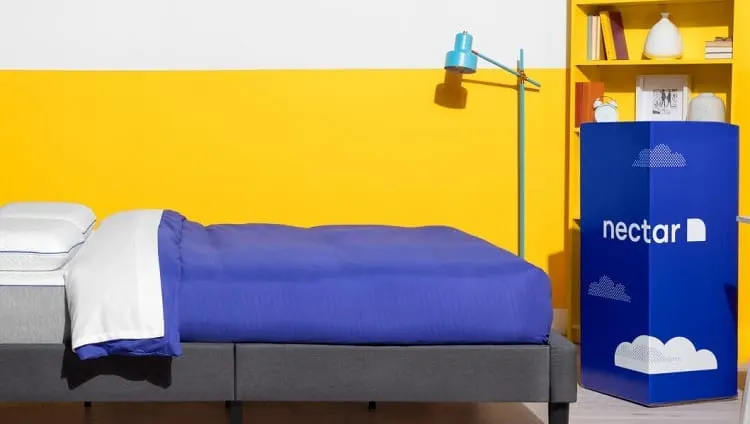 Materials and Feel
The Nectar Memory Foam Mattress is the brand's most popular model. This mattress consists of four layers of foam for better air circulation, posture support, pressure relief, and motion isolation.
Nectar Memory Foam Mattress uses high-quality materials but comes at a lower price point at the same time, making it a budget-friendly option.
The Nectar Memory Foam Mattress is known to have medium firmness. On a 10-point scale, the memory foam mattress comes at 6. Its thickness is around 11 inches, which is the average thickness of foam mattresses available in the market.
The mattress is made up of three layers of memory foam with the fourth layer being a comfort system of two additional layers.
The top layers are made of memory foam to provide the user with a traditional and comforting memory foam feel. The layer below the top layer is made up of gel memory foam which helps the side sleepers' shoulders and hip to sink in from the pressure points and promote better spinal alignment.
The foam used in the top two layers is partially open and infused with gel so that it does not trap any body heat. The gel infusion in the top two layers helps keep the mattress from trapping excessive body heat to promote a cool night's sleep for the user.
The third layer in the mattress acts as a transition layer between the top two memory foam layers and hard base layer. The transition layer is made up of Adaptive Hi-Core, a type of memory foam which has the perfect buffer between the base and the top layers. This layer does not let back sleepers sink in too deep for an uncomfortable sleeping experience.
The base layer is made up of high-density PCF polyfoam. The base layer reinforces the top layers to improve the durability of the mattress.
Nectar uses Tencel as a cover for their mattress. Tencel is a highly breathable material that helps the mattress breathe and allows for better air circulation. The removable cover can be cleaned with any mild detergent in case of any spills.
As being an all-foam mattress, the Nectar mattress also helps in motion isolation helping couples have a sound sleep.
Construction
Nectar mattress is made up of 4 layers of foam and a top cover of tencel. The layers are explained below:
Base Layer – It is made up of 5.25" of 2.2 PCF polyfoam for building a strong foundation for the mattress.
Transition Layer – It is made up of 1.75" Adaptive Hi-Core memory foam acting as the perfect buffer between the top and base layers.
Middle Comfort Layer – The first comfort layer is made up of a 3" medium density memory gel foam.
Top Comfort Layer – It is made up of 1" quilted, gel memory foam for the best experience of the user.
Like the majority of all-foam mattresses, the Nectar mattress also has a gas off. It is recommended by Nectar to store the mattress in a well-ventilated room for 24-48 hours before use.
It doesn't hurt to be an informed buyer. Check out our guide to mattress recalls.
Tulo Mattresses vs Nectar Mattresses – Warranties and Test Times
| | | |
| --- | --- | --- |
| Brand | Trial period | Warranty |
| Tulo | 120 nights | 10 years |
| Nectar | 365 nights excluding the first 30 nights | Lifetime |
It is worth mentioning that Nectar's warranty lasts for 10 years and they will change the mattress in case of any fault. In the period after 10 years, the transportation cost of the mattress, in case of damage, will have to be paid by the customer.
Tulo Mattresses vs Nectar Mattresses– Prices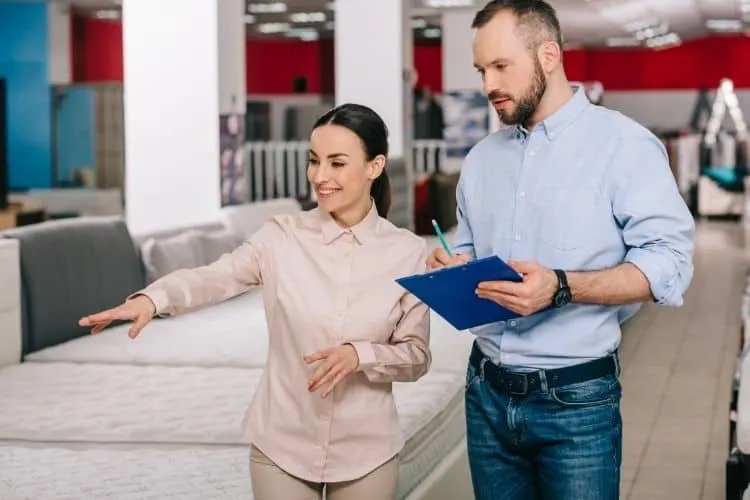 There is a minor price difference between the two mattresses. Whether the slight price difference is justified depends on the buyer and their needs. Let's have a look at a few pointers to see whether the price difference is justified.
Price Comparison
The Tulo mattress is cheaper than the Nectar mattress for their Queen size. You will pay around $100 more on the Nectar mattresses on average for the different sizes available for sale.
It is up to you to decide whether paying extra for the Nectar mattress is worth it or not. It all depends on what you are looking for. Nectar offers a lifetime warranty on its mattresses whereas Tulo offers only a 10-year warranty on its mattresses.
The Nectar mattress is great for heavy or plus-sized individuals and is also considered ideal for people who prefer sleeping on their back and stomach. While Nectar offers only medium firmness in their mattress, Tulo offers up to three levels of firmness, which is great for buyers as it gives them the freedom of choice.
Another great thing about the Tulo mattress is that it offers a cooler night's sleep to the user than the Nectar mattress. You can also take advantage of seasonal and holiday sales from time to time. To better understand what to look for in a mattress, you can check out our guide to the best mattresses you can buy today.
Tulo Mattress vs Nectar Mattress– Who Are These Mattresses Best Suited for?
Let's take a quick recap on the best traits of these mattresses.
Tulo Mattresses

Tulo has a good range of mattresses from soft to a firm which gives you the freedom to choose what's best for your needs. Also, it is a good fit for people who are operating on a tight budget.
The top layer of the Tulo mattress is specially designed for users to alleviate pressure as it has sharp pressure points thanks to their special titanium-infused gel memory foam. The top layer also helps regulate air within the mattress to keep it from storing body heat.
It works well for almost all sleeping positions but is highly recommended for individuals who usually sleep sideways. Thanks to the selection in the firmness levels, the user can choose the firmness level which corresponds best to his needs.
Not to forget – the excellent motion isolation feature in the Tulo mattress helps couples have a great night's sleep.
Recap: You Should Enjoy Using the Tulo Mattress If You…
Sleep sideways
Want to choose how firm your mattress is
Are part of a couple
Have a slightly tighter budget to work with
Nectar Mattress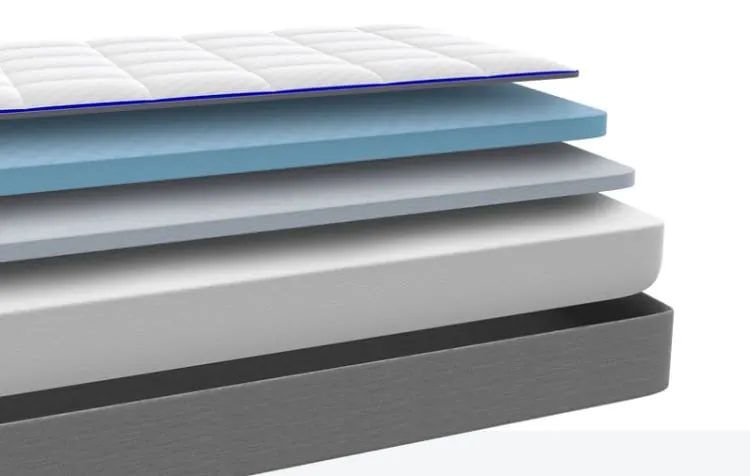 A sturdy mattress for a heavily weighted individual is always a challenge to find, but Nectar has made that easy for you. The transitional layer in the Nectar mattresses has helped address the issue of trapping body warmth and made it a lot better for hot sleepers to enjoy a cooler sleep.
It works well for all sleeping positions but is great for back and stomach sleepers, thanks to the adaptive Hi-Core memory foam which does not let the heavy back and stomach sleepers sink in deep. Also, the 5.25" 2.2 PCF polyfoam base layer makes it a lot sturdier and long-lasting.
Both Tulo and Nectar Mattresses have great motion isolation features, making them ideal for couples who tend to sleep peacefully at night.
Recap: You Should Love the Nectar Mattress If You…
Working on a tight budget
Are part of a couple
Weigh over 130 pounds
Like the feeling of a hugging mattress
Can you recommend any alternatives?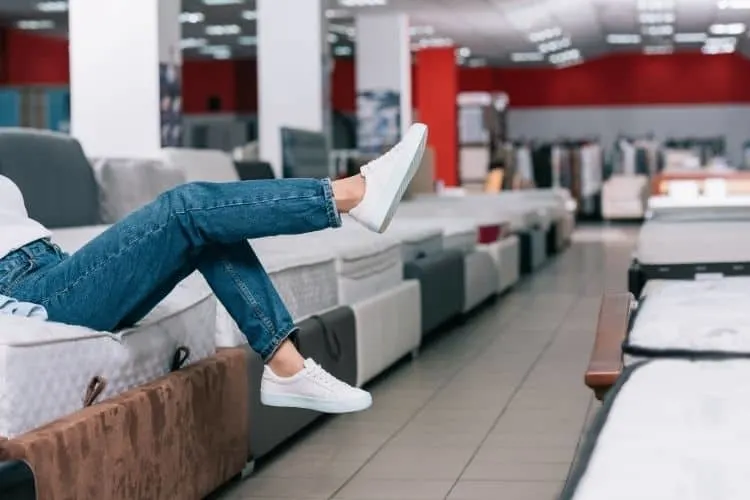 Yes, we've reviewed some of the best mattresses you can buy online:
FAQs
Question: Where are Tulo mattresses and Nectar mattresses manufactured?
Answer: Both companies manufacture their mattresses in the USA.
Question: Which one of these mattresses is ideal for heavy persons?
Answer: Nectar mattresses are good for heavy persons as compared to Tulo mattresses. We have extensively covered the best mattresses for heavy persons on our website.
Question: Do I need to leave my new mattress to 'settle' before I use it?
Answer: Ideally, with any boxed mattress, you should leave it for 48 hours to completely decompress. It is recommended to leave the mattress in a well-ventilated room for 48 hours before use to avoid unnecessary gas fouling.
Our Final Thoughts – Which Mattress Is the Best?
In the end, it all comes down to personal preference, but looking at all the things we have discussed and reviewed above, I think Nectar mattresses take this comparison.
It was a tough choice, but after comparing both mattresses, Nectar mattresses offer better comfort and warranty than the Tulo mattresses. They are best suited for all sleeping positions and also are a great aid to users weighing over 150 pounds which is about more than half of the adult population in the country.
Also, looking at the longevity of the mattress and the raw materials used makes me confident that Nectar mattresses is the right choice.
However, Tulo mattresses are not that far behind. Tulo mattresses offer three firmness levels for buyers to choose from. They are great if the individuals are operating on a tight budget and are best for individuals sleeping in a sideways position as they target the pressure points to relieve stress from the body during a night's sleep.
I hope that this comparison has helped you figure out and choose what's the best mattress for you. If you want to find out more about the different kinds of mattresses available to you, please read our other articles to find out more: