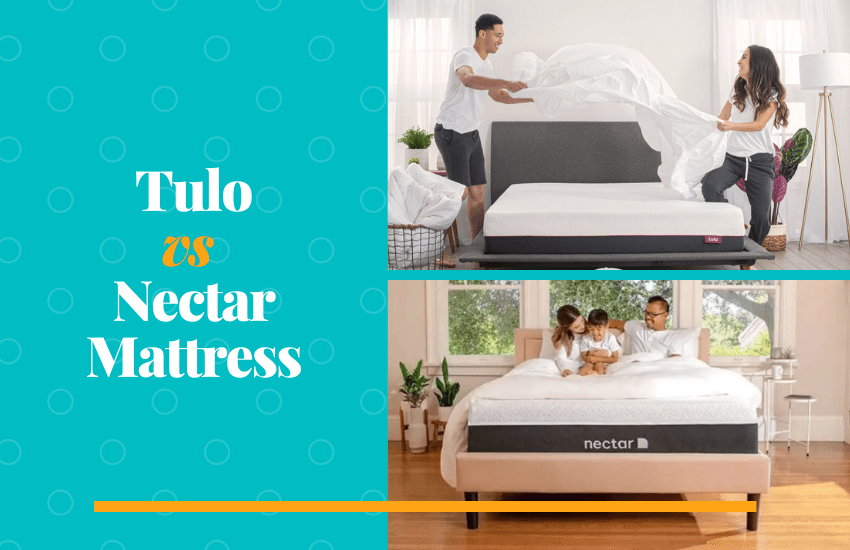 It is always a difficult choice to make when it comes to finding a mattress that matches your expectations in comfort, style, and price. This comparison between Tulo vs Nectar mattresses will hopefully make the choice of buying a mattress easier for you.
Tulo and Nectar are big names in the mattress game and well known for their quality products. Both companies offer a wide variety of mattresses and other bedding supplies.
But the question remains, which one is better?
Bottom Line Up Front: There's something for every type of sleeper in both Tulo and Nectar mattresses. However, Nectar takes the edge here by offering better support for all weight groups and a lifetime warranty.
In this comparison, we will focus on their best-selling mattresses, the materials they are made of, the feel of the mattress, and other factors like warranties and care services.
Let's have a look at