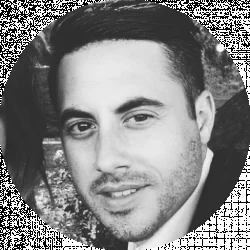 Latest posts by David Borgogni
(see all)
Tempur-Pedics offer durability, pressure relief, and options for customizations. If you're thinking of treating yourself to a Tempur-Pedic, you're probably asking yourself: how long does a Tempur-Pedic mattress last?
We don't blame you. After all, these mattresses don't come cheap, and you'll be using them extensively for years to come. In this article, we'll answer that very question. We'll also share how to pick the right mattress, the different mattress types, how you can make your mattress last longer, and more.
How Long Does the Average Tempur-Pedic Mattress Last?
A Tempur-Pedic mattress bought before March 2014 will last 25 years, while one bought after will last ten years. Why is that?
Tempur-Pedic mattresses come with two different warranties based on the time that the product was manufactured. Mattresses purchased before March 1, 2014, came with a 25-year limited warranty, while those purchased after have shorter ten-year limited warranties.
What does this warranty cover?
The warranty covers defects in products caused by faulty workmanship or materials. Check out the complete details of Tempur-Pedic's warranty claim conditions here. The warranty period is the best indicator of the optimum life of a mattress. It allows you to make quality-related damage claims if anything goes wrong and also tells you if it's time to replace your mattress.
How Often Should You Replace Tempur-Pedic Mattresses?
Ideally, you should replace a mattress once it's past the warranty period. However, mattresses can last longer if they're cared for and well maintained.
Learn how to make your mattress last as long as possible by following my tips in the next section.
6 Tips for Making Your Tempur-Pedic Mattress Last Longer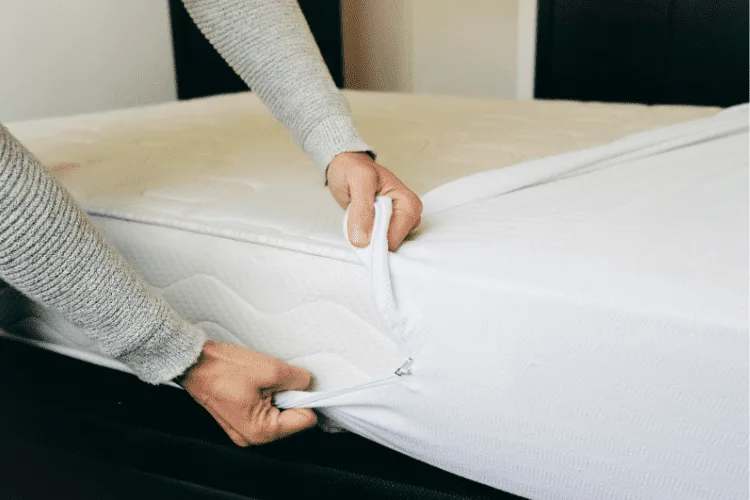 1. Use a Mattress Protector
A Tempur-Protect Mattress Protector can be your first line of defense between your mattress and unexpected spills or stains. It's lightweight, waterproof, and made with temperature-balancing ThermalSense fabric.
2. Clean Spills as Soon as Possible
It's a fact of life: spills and stains will happen. When it does, you can minimize the damage by cleaning it up as quickly as possible. How?
Machine wash your Tempur-Protect Mattress Protector in cold water with a mild detergent.
Hang the cover and let it dry.
Soak up the spilled liquid on the mattress by pressing down on the spot with towels.
Allow the mattress to air dry or use a fan to dry the mattress.
Here's what you shouldn't do:
Iron it.
Use bleach or products with bleach.
Tumble dry it on high heat.
3. Clean Your Mattress Cover and Mattress Regularly
You can also extend the life of your mattress and mattress cover by cleaning them regularly.
Wash the mattress cover periodically. You can also vacuum clean your mattress once a month to get rid of dirt on the surface.
4. Use the Right Bed Frame
Most Tempur-Pedic mattresses are designed for standard US-sized bed frames. The best practice is to pair mattresses with an appropriate base from the same manufacturer. If you prefer to use them with a bed frame from a different brand, ensure the slats on your foundation or platform are at least three inches wide and at most four inches apart.
Tempur-Pedic mattresses also work with wall beds. However, the manufacturer doesn't advise folding them into the wall since this can damage their integrity.
5. Follow Mattress Transport Guidelines
A mattress is a purchase that you'll be using for the long haul. You may even choose to reuse them when changing homes. If you need to transport a Tempur-Pedic mattress, lay it flat on its base. Do not lay it on its side or fold it. If you have no other choice and need to fold it, make sure that the Tempur side or the top is facing inwards. Unfold it as soon as possible and avoid leaving it folded for long periods of time.
If your Tempur-Pedic has handles, don't use them to lift it. Those handles are for adjusting the position of your mattress while on top of a bed frame and aren't designed to support its entire weight.
6. Activities That Cause Unnecessary Wear and Tear
Certain activities affect the service life of your mattress and can damage it. Here are some things to avoid if you want to enjoy your Tempur-Pedic for the longest possible time:
Don't let your children jump on the bed.
If you allow pets on your bed, it can cause allergens, dust, and bugs to transfer to your bed.
Eating in bed can cause accidental crumbs and oil stains.
Using heating pads and electric blankets can affect the mattress' ability to conform to your body shape. If you need to use them, limit the time to 30 minutes and use a low to medium setting.
While you can get your mattress repaired for certain types of quality defects covered by your warranty, it's best to avoid the inconvenience altogether by taking good care of it.
It will wear out with time but you can put off replacing it by using it responsibly.
10 Signs Your Mattress Needs to Be Replaced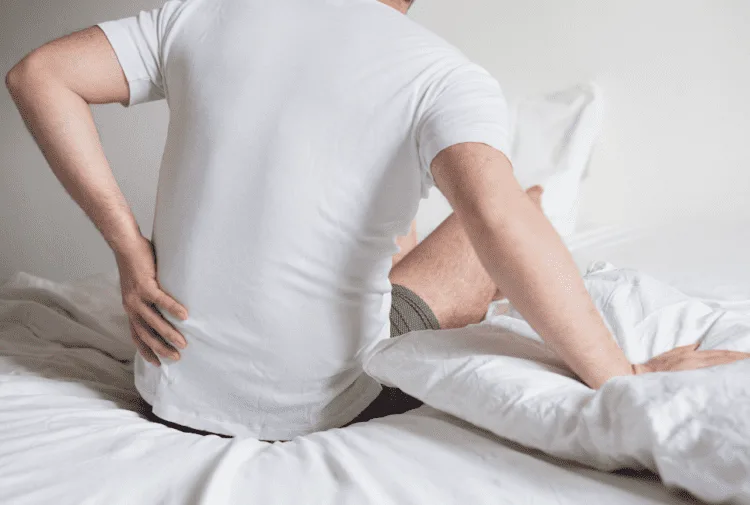 Do you have an old mattress that you think needs replacing? Here are some signs that it's time to go shopping for a new one:
1. Your Sleep Is Affected
If you toss and turn, unable to achieve good sleep quality due to discomfort from your mattress, it may be a sign that you're lying on an overused mattress. Even if you can't pinpoint the exact problem, you may need to replace your mattress, especially if you can't get into a comfortable enough position.
2. You Wake Up Sore
Every morning is a struggle to get out of bed, and your aching body doesn't help.
3. Your Breathing Problems, Asthma, and Allergies Are Worse
If your breathing is affected at night or you start sneezing when you hit the bed, your mattress might be the culprit.
4. You See Signs of Wear and Tear
If you notice any of these signs, it might be time to replace your mattress:
Sagging
Stains
Lumps in parts of the mattress
Imprints of your body that don't go away
Holes, rips, and tears
Falling or shifting foam
5. Your Mattress Is Way Beyond the Warranty Period
If it's been more than two years since your manufacturer's warranty expired, don't wait any longer. Make plans to purchase a new one.
6. Your Mattress Smells
Are you noticing strong and unpleasant odors emanating from your mattress? If you've tried airing your room out and it hasn't helped, it may be a sign of fungi, mold, or mildew buildup. This is uncommon in new mattresses within their warranty periods but is more likely to happen if your mattress is nearing the end of its warranty.
7. Bed Bugs
Bed bugs, bacterial growth, and insect infestations aren't things you should ignore especially when your mattress is old.
8. Noisy Mattress
Your mattress didn't use to creak, but now you hear it squeaking when you shift your weight around.
9. Leaves You Feeling Too Hot
Your mattress starts feeling uncomfortably hot during the night. You wake up in a sweat and find yourself tossing and turning because you feel too warm.
10. You Sleep Better on Other Mattresses
The biggest sign that your mattress is nearing its service life is when you sleep much better on other mattresses. This was my gauge when I wasn't sure about throwing away my old mattress.
What Is the Return Policy on a Tempur-Pedic Mattress?

Tempur-Pedic offers a 90-night trial on all its mattresses. This means that mattresses can be returned within 90 days as long as it was purchased through their online site, flagship store, or over the phone. Keep in mind that you also should give your Tempur-Pedic a break-in period of 30 nights.
When you register a complaint during this 90-night trial period, Tempur-Pedic will do its best to resolve your concerns. If they're unable to offer a solution, you can request a return and refund. The company will take the mattress back and refund all the costs minus the shipping charges.
Note that mattresses purchased through a retailer are subject to the return and exchange policies of the retailer.
What Do Customer Reviews Say About Tempur-Pedic Mattresses?
Let's see what others think about Tempur-Pedic mattresses:
Most customers are satisfied with their purchases. They appreciate Tempur-Pedic's quality and support. However, there is also some confusion on how firm Tempur-Pedic's medium mattresses should be.
Some customers also mentioned that the break-in period was shorter than the 30 nights recommended by the manufacturer.
Mattresses from the Breeze Collection boasts of being up to eight degrees cooler. They're the most popular Tempur-Pedic mattresses and the clear favorite, especially among hot sleepers.
Customers also found that their back pain and body aches became drastically less severe after using Tempur-Pedic mattresses.
To ensure your own satisfaction, I recommend visiting a showroom and lying on a few different mattresses from Tempur-Pedic. This will give you a better idea of what you're buying and the mattress support that's best for you.
How Are Tempur-Pedic Mattresses Priced?
Tempur-Pedic is a premium brand that commands higher prices. Their most affordable mattresses are the Tempur Cloud and Tempur Adapt. The most expensive ones in their collection include the Tempur PRObreeze and LUXEbreeze mattresses.
Their prices are a little off-putting if you're on a tight budget, but that doesn't mean you can't get a Tempur-Pedic. Here's what I do: I wait for a public holiday to buy major purchases such as mattresses. With the right timing, you too can get your dream mattress for up to 50% less.
Another way to enjoy this high-quality mattress is by looking into financing options such as Tempur-Pedic's credit card financing program. The program is available to anyone with 0% APR (annual percentage rate) for 36 months. There's no annual fee, and you can get financing for purchases between $1,000 to $8,000.
Key Features of Tempur-Pedic Mattresses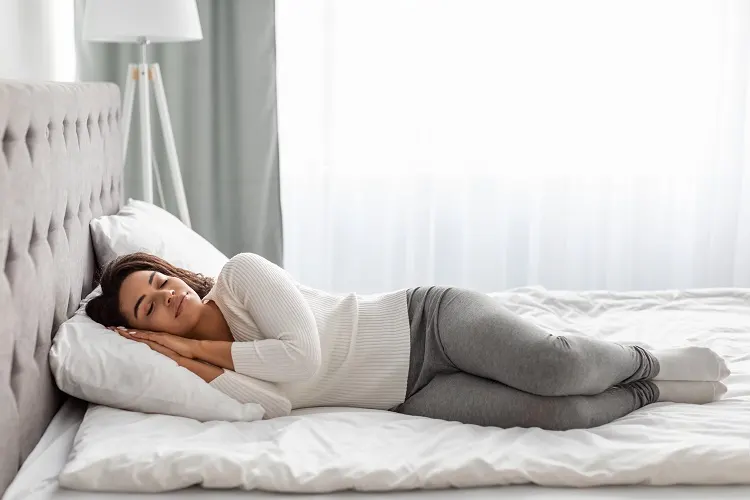 Let's review what you're getting with a Tempur-Pedic:
Made with trademarked Tempur material
Moisture-wicking breathable cover
Motion isolation technology
Pressure relief
Mattresses that are 3 to 8 degrees cooler courtesy of the Breeze collection
CertiPUR-US certified foam
90-night trial period
10-year warranty
Pros
Long service life
Moition technology ensures less disturbance from your partner's movements at night.
Pressure point relief, relief from back, neck, and shoulder pain
Proper support for every sleeping position
Lots of options
It comes in a variety of sizes and firmness levels
Cons
What Are the Alternatives?
If you'd like to explore other brands aside from Tempur-Pedic, here are two to consider:
Beautyrest Alcove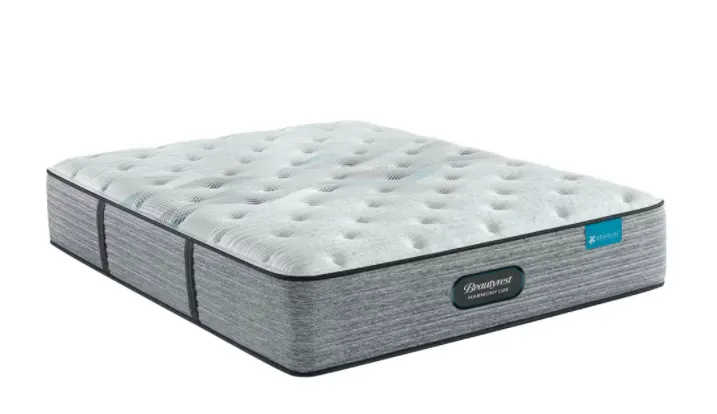 Versatile beds like the ones from Beautyrest Alcove can suit all types of sleepers. This is an especially good option if you won't be using the bed yourself or are looking for a mattress for your guest room. You can learn more about them in our Beautyrest Black Alcove review.
Intellibed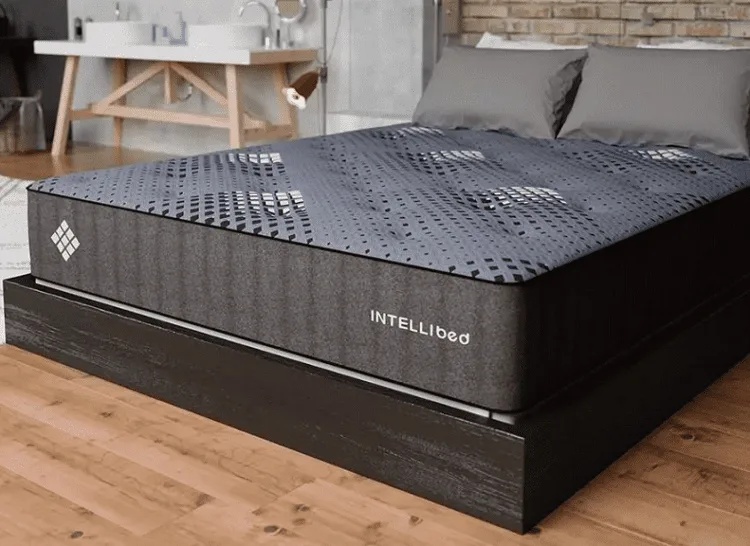 Intellibed mattresses are feature-rich. The mattress stays cool and provides pressure relief to reduce body aches and pains in the morning. They're also capable of supporting heavier individuals.
To learn more, check out this Intellibed review.
Verdict: Should I Purchase a Temper-Pedic Mattress?
Tempur-Pedic is the ideal mattress for fans of memory foam technology. It provides pressure relief and reduces body aches. For those who share their bed with a partner, Tempur-Pedic's motion isolation technology is a great feature, while the Breeze Collection is ideal for hot sleepers.
Overall, Tempur-Pedic provides quality mattresses that can last ten years or maybe more if you take good care of it.
FAQs
Question: Should I Flip my Tempur-Pedic Mattress?
Answer: No, Tempur-Pedic mattresses are made of a specially designed Tempur material that can hold its shape after years of use. They don't need flipping, turning, or rotating.
Question: Can I Use a Mattress Pad or Cover with a Tempur-Pedic Mattress?
Answer: No, Tempur-Pedic doesn't recommend adding a layer between their mattresses and you. Adding a layer can affect the performance of their mattresses. If you must add a layer of protection, check out their mattress protectors, which are designed to work with their products.
Question: Will Tempur-Pedic Mattresses Sag Over Time?
Answer: No, Tempur-Pedic mattresses don't sag unless they aren't properly supported by a good base. If your product sags despite being adequately supported and it's still under warranty, you can file a claim with Tempur-Pedic.
Question: Can I Steam Clean my Tempur-Pedic Mattress?
Answer: No, Tempur-Pedic doesn't recommend steam cleaning their mattresses. Heat and liquids can damage them. Such damage isn't covered by their warranty.
Question: What is the Standard Service Life of a Mattress?
Answer: Typically, mattresses last seven to ten years. Latex mattresses last the longest since they can be used between 12 to 15 years. In general, ten to 20 years is a reasonable service life for mattresses.
Wrapping Up
When shopping for a new mattress, nothing beats trying out various Tempur-Pedic beds and lying on them, but it pays to do some advanced research so you can make the most of your visit.
By taking note of the information in this article, you'll be in a better position to decide if Tempur-Pedic is indeed right for you. You'll know what kind of mattress to look for and can ask your sales representative more relevant questions.
This ensures better satisfaction from your purchase and can help you make your Tempur-Pedic last for many years.