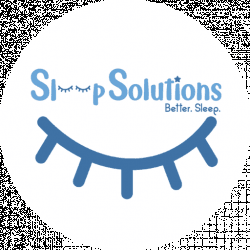 Latest posts by Sleep Solutions HQ Team
(see all)
With the price of a new mattress and the awareness of how important a good night's sleep is, it's no surprise that shopping for a new bed mattress can be both exciting and daunting.
With the way, mattress shopping has evolved and the number of designs constantly coming out it's no surprise many people spend extra time scouring the web for the best bed for them. There are plenty of beds to choose from but two brands with extremely impressive reviews backing their value are the Ghostbed and the Leesa.
The Ghostbed mattress and Leesa are very popular choices for two reasons – they are both memory foam mattresses and they are both sold online. Memory foam mattress options have quickly taken over the mattress market. They tend to be more comfortable than traditional coil mattresses and can be found in any firmness you prefer.
Online mattress brands have also become more popular, especially among young adults that are accustomed to being able to buy nearly anything online. Brands like Ghost and Leesa offer extremely competitive prices since they design, build and sell their beds, so their savings in costs mean a lower price for consumers.
If you're stuck between the Ghost and Leesa mattress or are just curious about how they compare, here is everything you need to know to make an informed decision.
Design and Features of the Ghostbed
The Ghostbed mattress is a memory foam-latex hybrid mattress, made with three layers:
Top Layer – 1 ½ inches of aerated latex foam bed with Advanced Cooling Technology
Middle Layer – 2 inches of high tech large cell gel memory foam mattress
Base Layer – 7 ½ inches foam support base
The Ghostbed is covered in soft plush cover, though the exact fabric used is not mentioned by the brand.
You can find the Ghostbed mattress available in all major mattresses sizes, which include:
Twin – $495 (+$175 for foundation)
Twin XL – $600 (+$185)
Full – $725 (+$200)
Queen – $795 (+$225)
King – $895 (+$275)
California King – $925 (+$275)
The matching box spring doesn't add a huge increase in the overall cost of the bed and is a great idea if your bedroom setup requires mattress support anyways.
The box spring looks identical to the mattress, except it is 2″ shorter. The inside frame is made of Canadian Spruce wood and has its own 3-year warranty. Shipping is still free for the box spring, whether purchased with the mattress or on its own later.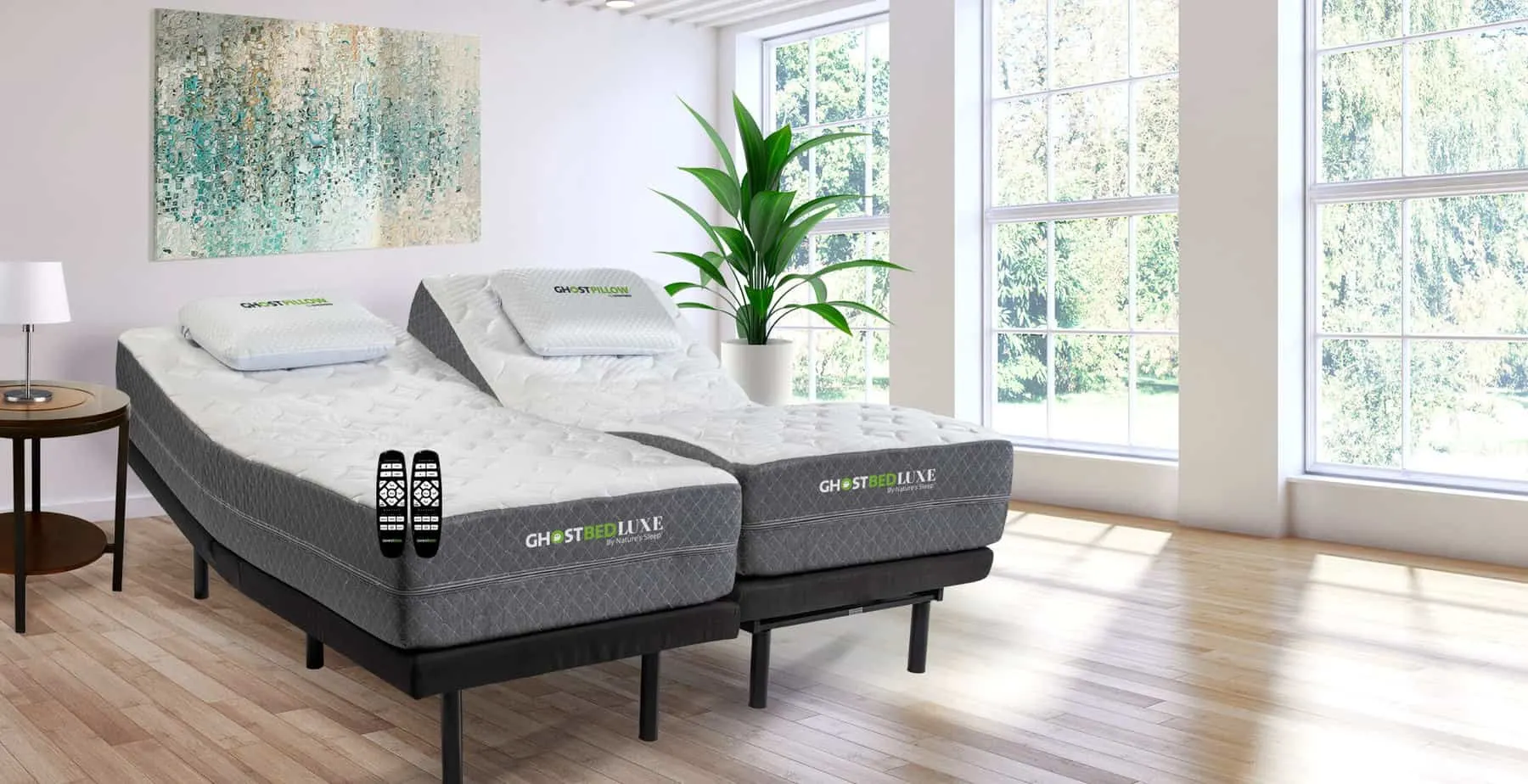 Another really amazing thing about the Ghostbed mattress brand is that it really helps you remodel your entire bedroom. Aside from offering the mattress with matching box spring/foundation, you can also get matching pillows. Though you can buy separately, you can get a discount ordering 1 to 4 pillows with the bed at the time of purchase.
Some other things to keep in mind if considering the Ghostbed bed involves:
A 101 Night Sleep Trial
Ships out in 24hrs
Free shipping
Amazing 20-year warranty
Monthly payments available to many customers
Mattresses ships in a box (matching box spring does not)
The Ghostbed is a great memory foam hybrid mattress that is 100% manufactured in the US. Even though it only comes in one firmness level and doesn't allow for customization, the thousands of positive reviews for it prove the brand knows what it's doing.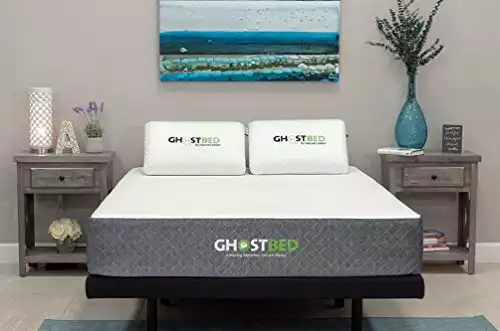 Ghostbed Mattress Reviews
"After sleeping on this mattress for a few nights, it is safe to say that it is the best mattress I have ever slept on. It was easy to get it out of the packaging, and it took less than a few hours for it to expand to its intended size. The memory foam and latex are such an improvement over my old box spring mattress." MKrueger, Amazon
"Best bed I've ever owned. I have major insomnia, so much so i was getting on average 2-3 hours sleep a night. Since I bought this mattress I've been getting 8-10 hours every night. And less tenderness in my back as well. Overall I'd recommend it to anyone. The quality is great too." Anthony, Amazon
Design and Features of the Leesa
Similarly to the Ghostbed, the Leesa is also made of three layers:
Leesa Mattress Top Layer – 2 inches Avena cooling foam
Leesa Mattress Middle Layer – 2 inches contoured memory foam layer
Leesa Mattress Bottom Layer – 6 inches of dense core support foam (and pressure relief)
The Leesa is covered in a thin but durable polyester-lycra blend fabric in an attractive four stripe print.
Like the Ghostbed, the Leesa is available in all 6 popular mattress sizes:
Twin – $525
Twin XL – $625
Full – $790
Queen – $940
King/Cal King – $1070
The Leesa mattress is still available with a limited edition Air Lift design cover, which will increase the price.
Though the Leesa mattress is more expensive, chances are it'll actually be less expensive depending on when you purchase the mattress. This brand regularly offers amazing discounts for first-time customers and on holidays. If you time it right you can get a $75 to $100 discount on your bed and even additional promotions, like $25 gift cards to stores like Target.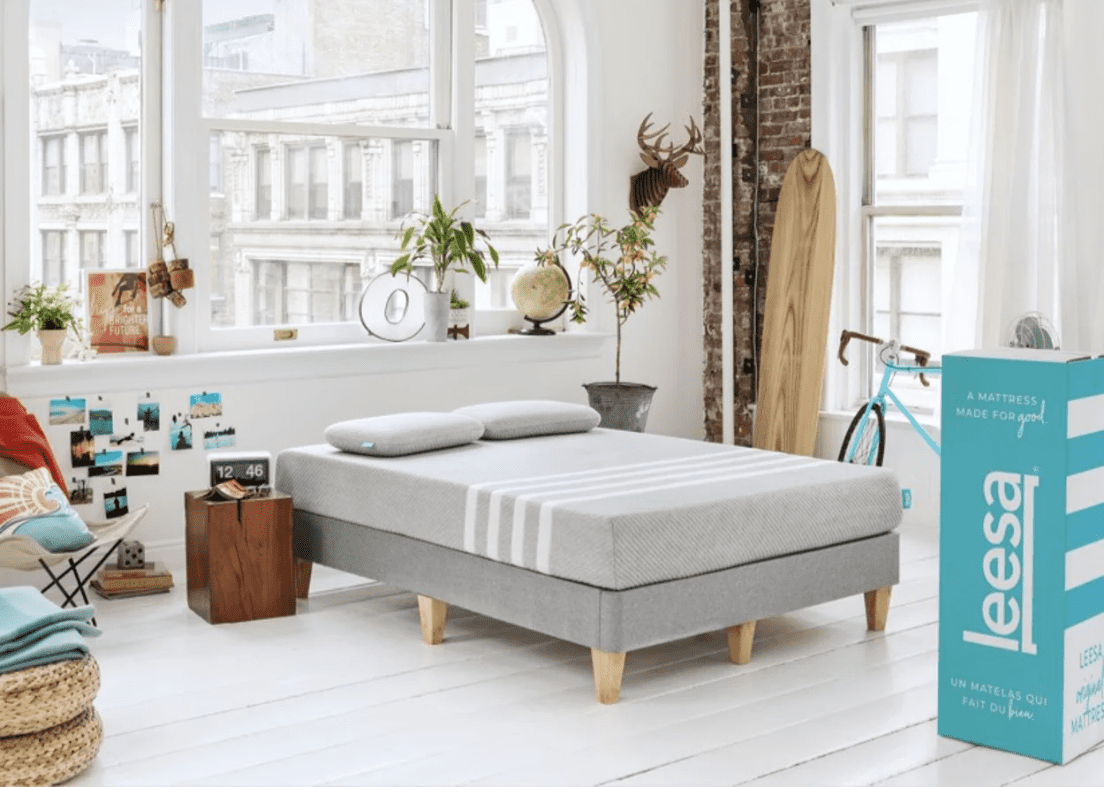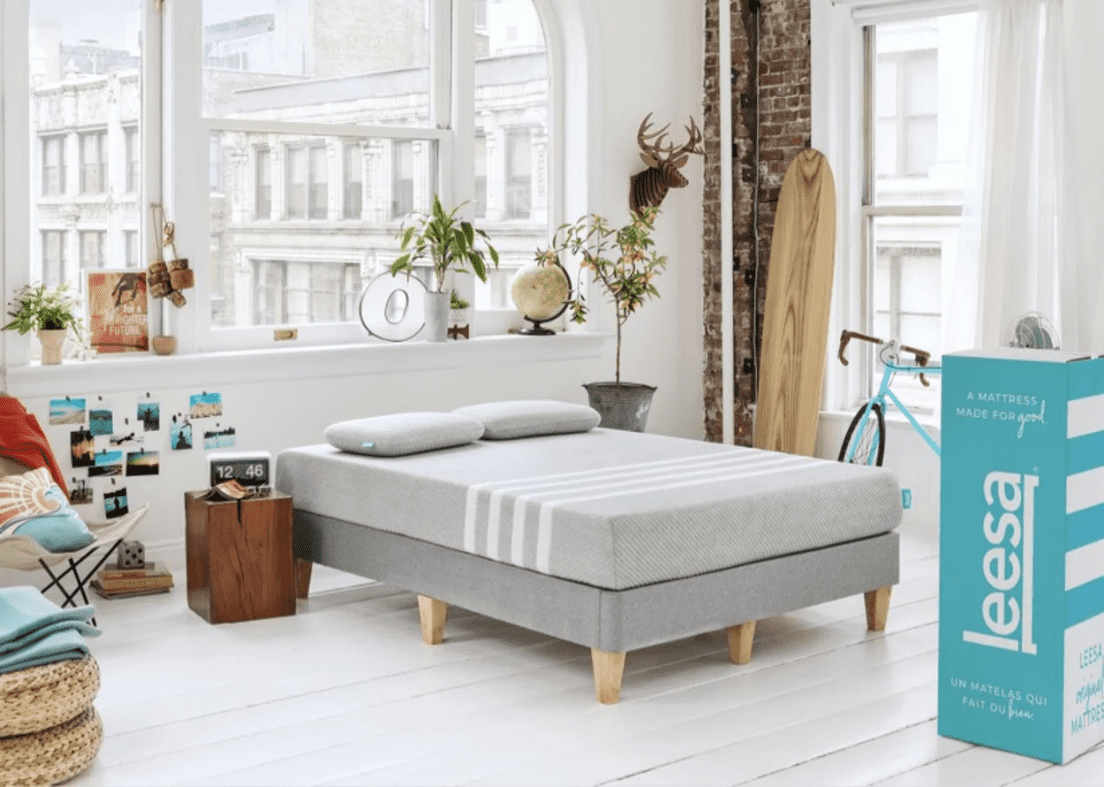 The Leesa doesn't offer a matching foundation or pillows but it does have a blanket. The Leesa blanket matches the bed and is made from the same material as the cover. Customers find that this blanket is incredibly soft and comfortable, and offers a nice level of warmth compared to blanket thickness.
Some incentives to purchase a Leesa include:
A 100 risk-free trial
Monthly payment plans + 10% military discount
Fast 3 to 10-day free shipping
Leesa donates 1 mattress to those in need for every 10 sold
Shipped in a box for easy unpacking and setup
The Leesa is also 100% made in the US and is also available to purchase if you live in Canada, the UK or Germany. It is a great choice for side sleepers or those who don't usually like firm memory foam mattresses (unlike a back sleeper or stomach sleeper).
FAQ
What kind of foundation do you use with your Leesa mattress? Wood or metal and which brand?
"The Leesa should be setup on a flat, rigid surface. This can be a modern box spring (without coils) + frame, platform bed, slatted bed, a Murphy bed or even right on the floor. Metal or wood – it doesn't necessarily matter. Both are suitable options. The brand is entirely up to you!" Leesa Sleep, Amazon
Reviews
"My husband like a hard mattress, me a softer one, but somehow this one suits us both perfectly. Love that there is basically zero motion transfer. I can get up to take care of our twins in the middle of the night without him even realizing I've left the bed. Not so with our old spring mattress. Also, the price was great compared to Leesa's actual website. We did a ton of research before buying, and we allowed the recommendation of a dear friend to sway us to the Leesa instead of the Purple. I'm so glad we did. You will sleep like a baby." Angela Ayaz, Amazon

"My husband is extremely hard to please. He said sleeping on the Leesa gave him the best night's sleep he has had in a long time. He has back problems so being comfortable and not twisting himself due to an uncomfortable rest is very important. This product is a much cheaper alternative to mattresses which claim perfect sleep. As long as it holds up, I'd say this is provides the comfort without costing an arm and a leg." Cerie, Amazon
Ghostbed vs Leesa: Which Should You Buy?
Deciding on the Ghostbed vs Leesa comes down to three main factors:
At first feel, both the Ghostbed mattress and Leesa are a medium-firm mattress but on closer inspection, you'll find that the Leesa mattress is slightly softer. In terms of rating, the Leesa would be a 6 out of 10 on a scale of firmness, with 10 being very firm/hard. The Ghostbed would be about a 7.5 in firmness. If you go by specific firmness descriptions you would call the Leesa mattress a true medium feel while the Ghostbed is more of a medium-firm.
Both mattresses have a great give and feel very balanced. The Leesa does have slightly more "bounce" to it, similar to how a latex mattress feels. Ironically the Ghostbed, which has a latex top, has less bounce and feels more like a true body-hugging memory foam.
The body-hugging feel just mentioned will tell you that the Ghostbed mattress tends to envelop the body more than the Leesa, which can be a problem for hot sleepers. If you often wake up feeling warm and kicking away your blankets you'll be more comfortable on the Leesa. The Leesa is simply more breathable and the thinner mattress cover helps disperse heat better.
If you are a cold sleeper or simply someone that sleeps pretty neutral, you'll probably find either choice to be comfortable.
Foundation vs No Foundation
Platform bed frames are very popular choices now and are perfect for memory foam mattresses. If you have a solid platform bed frame either of these beds can be placed directly on it. However, the Ghostbed mattress does have its own matching foundation which the brand naturally recommends for optimum performance.
Your choice between these two will really depend on the bedroom furniture you already have, but if you like things to match and plan on using a foundation anyways, you'll probably prefer the Ghostbed mattress.
Overall the Leesa mattress is a slightly better mattress, but not by much. There are plenty of circumstances in which the Ghostbed mattress could be a better option. Both brands offer amazing trial periods and return policies so you can try what you think is the best fit first without pressure.
Further Research on Memory Foam Mattress Options and the Sleeping Experience: