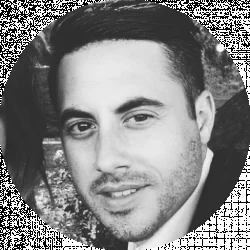 Latest posts by David Borgogni
(see all)
Pillows, regardless of their size or the material they're made of, require protection against dust, water, or anything else that could affect their ability to keep you comfortable during the night. That's why it is important to know how to find the best pillow protectors worth having.
This task can get complicated since there are so many models to choose from, and each of them has a slightly different set of features. Consequently, some models may not be able to protect the pillow against spillage, but they're quite effective at keeping the bed bugs away.
So, in this guide, we're going to show you how to find the best pillow protector and we'll introduce you to some of the best models you can find on the market. Also, you should go through our guide to finding the best pillow for more information about pillows you can pair with pillow protectors.
What is a pillow protector and when to use it?
Creating a healthy sleeping environment takes more than just getting a mattress and a pillow that fits your style of sleeping. Finding the sheets or pillowcases is almost as important for the quality of your sleep as having a good mattress because they will increase your level of comfort.
However, a pillowcase can't prevent dust, mites, and other allergenic particles from accumulating in the pillow. A pillow protector creates a layer of separation between the pillow and the pillowcase and in doing so, it ensures that these particles cannot reach the pillow.
Some models are waterproof which makes them useful if you are drooling while you sleep or if you like to drink your coffee in bed. Moreover, all pillow protectors reduce the wear and tear of a pillow and increase its lifespan.
Make sure to check out our guide to the best pillows for combination sleepers if you change sleeping positions often during the night.
The most common pillow protector fabrics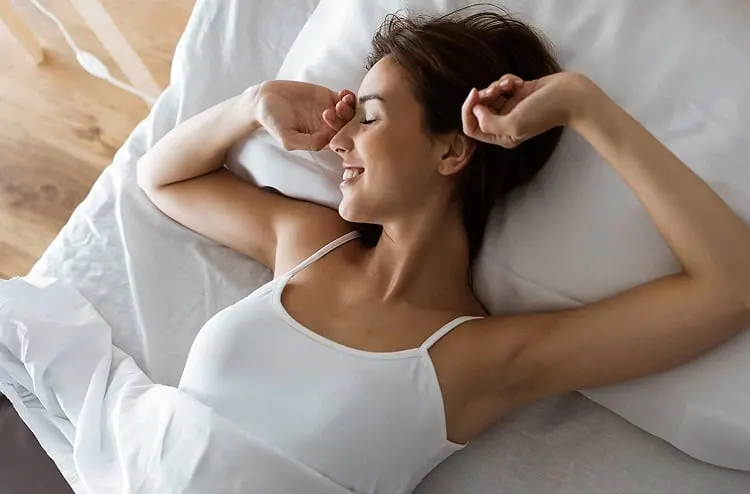 The fabrics used to produce a pillow protector determine how effective a particular model is going to be at keeping a pillow safe from dust particles or anything else that can shorten its lifespan. Let's take a look at some of the fabrics that are used to produce pillow protectors.
Polyester
Pillow protectors made from polyester are durable, stretchy, and comfortable. The material is also machine washable, which makes maintaining a pillow protector in perfect condition easy.
Also, polyester is often combined with other materials to produce pillow protectors that have excellent cooling properties. Polyester doesn't have anti-allergenic properties and it gets soaked when it is exposed to large quantities of water, although it dries quickly.
Cotton
In case you have sensitive skin that can be irritated by different chemicals, you should opt for a pillow protector that is made from organic material like cotton. However, cotton pillow protectors don't have moisture-wicking properties and they attract dust, mites, and other allergenic particles.
You should read our guide to the best pillowcases for acne if you have sensitive skin.
Bamboo
Unlike cotton, bamboo has moisture-wicking and hypoallergenic properties, which makes pillow protectors made from this material suitable for people who suffer from strong allergies.
Bamboo pillow protectors are soft and smooth and you won't feel them underneath the pillowcase, while they're also easy to maintain as they are machine washable.
Tencel® Lyocell
Made from eco-friendly materials, the Tencel® Lyocell pillow protectors are designed to bring maximum comfort to the sleeper. The material is hypoallergenic and it has moisture-wicking properties that absorb the sweat quickly and keep the pillow dry.
The material is smooth and it doesn't contain fibers that can make your skin feel itchy or irritated in any way.
Polyurethane
Waterproof pillow protectors can be made from vinyl or polyurethane, but models made of vinyl are not breathable and they retain heat, which makes them a poor fit for hot sleepers.
That's why opting for a polyurethane pillow protector is a better choice if you want to be sure that your pillow is fully protected from water, stains, or allergens and highly breathable at the same time.
The benefits of pillow protectors
The benefits of adding an extra layer of protection between the pillowcase and the pillow extend far beyond the comfort. Here are some of the most important benefits of pillow protectors.
Stain and fluid spillage protection
Drooling or spilling beverages are some of the ways a pillow you sleep on can get wet or stained. A pillow protector will prevent fluids from reaching the pillow and creating stains that are difficult to remove.
Prevention of strong allergic reactions
Like mattresses, pillows attract dust and a broad range of other particles that can cause a strong allergic reaction. Opting for a pillow protector that has hypoallergenic properties will stop all particles from reaching the pillow.
Pillow protectors also prevent mold from forming in the pillow and they can help people with sensitive skin sleep better by preventing skin irritations.
Loss of the pillow's fill
The fill of down and feather pillows can escape the pillowcase and create debris that spreads over the mattress. Getting a pillow protector will ensure that the pillow's fill remains in place and prevent it from flying out of the pillowcase.
Bed bug elimination
Getting rid of bed bugs can be difficult, but a pillow protector can help you keep them away from your pillow. The pillow protector's zipper and fabric keep your pillow safe from bed bug infestations even if other areas of your sleeping environment are infested with bed bugs.
Reduction of general wear and tear
Pillows start to lose their properties gradually, and after a few years, you have to replace them. A pillow protector can slow down this process by keeping the pillow clean or reducing the wear and tear of the pillow fabric.
The advantages of pillow protectors
Healthier sleep environment
Some pillow protectors are made from materials that reduce odors produced by bacteria in the pillow or eliminate the accumulation of allergenic particles in the pillow. They also prevent pet dander from settling inside of the pillow.
Low maintenance requirements
Other than washing them regularly, there isn't much else you will have to do to keep your pillow protectors clean. Besides, pillow protectors are made of materials that have moisture-wicking properties that enable them to dry quickly.
Affordable
Pillow protectors are among the least expensive bedding accessories, as even the models with high-end features cost less than $50.
The disadvantages of pillow protectors
Features depend on a model
Some pillow protectors will make noise every time you turn your head, while others are not waterproof. Also, models made of cotton don't have antiallergenic properties and they are not a good choice for people with allergies.
The key factors to consider while choosing a pillow protector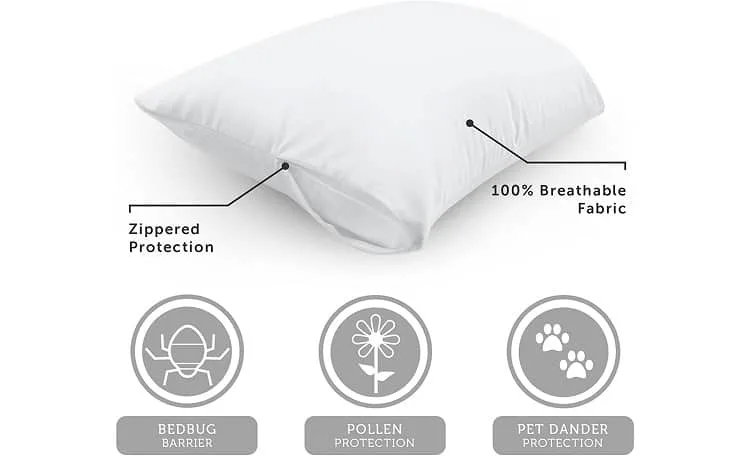 Choosing a pillow protector doesn't have to be a painstakingly long process during which you consider one option after another. Knowing which features to look for will narrow down your range of choices considerably and enable you to find a model that meets all your requirements.
We've shortlisted several factors that can help you in your search for the best pillow protector, so let's take a closer look at them.
Antiallergenic properties
The pillow protector's ability to stop the accumulation of allergenic particles in the pillow is just one of many features that can help you improve your sleep quality.
Breathability, cooling capacity, or bed bug protection are also the features that can help you choose a pillow protector that is best suited for your needs.
Level of comfort
By adding an additional layer between the head and the pillow, pillow protectors make the sleeper feel more comfortable. It is worth noting that a pillow protector can make a pillow warmer and cause people who tend to run hot in their sleep to sweat during the night.
Cooling pillow protectors are as comfortable as any other type of pillow protector, so if you prefer to stay cool in your sleep you should opt for a breathable model.
Pillow size
Pillow protectors are designed to match the size of the pillow and they are available in all standard pillow sizes. That's why you need to know the pillow's dimension in order to get a matching pillow protector.
Maintenance
Most pillow protector models are machine washable, so you won't have to spend a lot of time on their maintenance. However, it is important to check the manufacturer's cleaning instructions and make sure that the pillow protector you want to get can be machine washed.
Removing stains from pillow protectors shouldn't be difficult either, but you should find out which stain removers you can use.
Top 5 best pillow protectors
Niagara Sleep Solutions Pillow Protectors – The best overall pillow protectors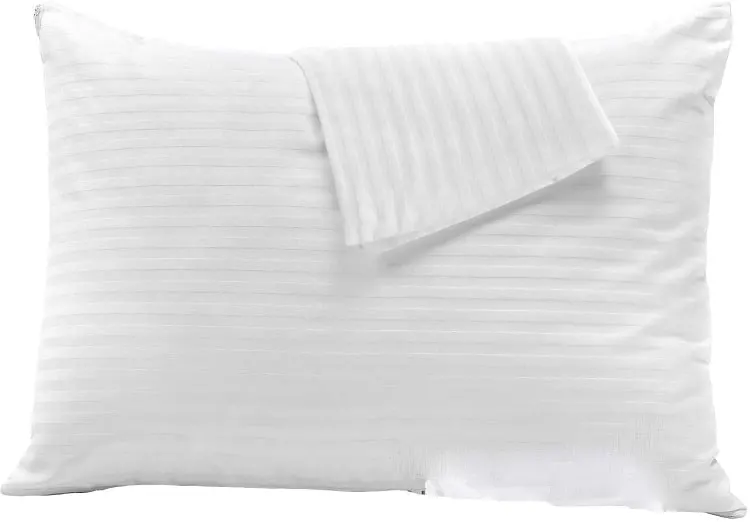 Soft, breathable, and extremely comfortable, the Niagara Sleep Solutions Pillow Protectors are made of tight-weave sateen cotton. The material doesn't shrink and it can be washed hundreds of times before it starts losing its properties.
The zipper has a locking slider, which guarantees that a pillow protector can't be opened by accident. The cooling properties of this pillow protector are remarkable, so it is highly unlikely that you're going to run hot while sleeping on Niagara Sleep Solution pillow protectors.
The material doesn't have hypoallergenic or moisture-wicking properties, and it will get soaked if you spill a drink over it. The company offers lifetime replacement so if you damage this pillow protector you'll get a new one for free.
Pros
Excellent quality at an affordable price
OEKO-TEX® certified
Available in all standard sizes
Great for hot sleepers
Cons
Doesn't have hypoallergenic properties
The fabric doesn't dry quickly
Everlasting Comfort Pillow Protectors – The best waterproof pillow protector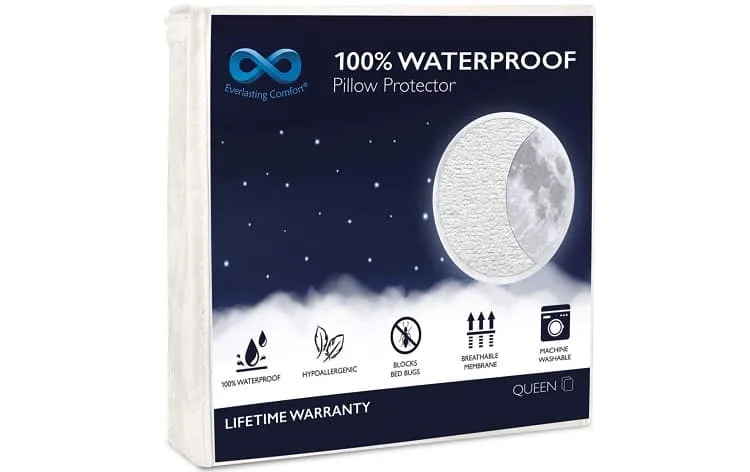 The combination of cotton and polyurethane materials makes the Everlasting Comfort Pillow Protectors both soft and water-resistant. These pillow protectors are available in standard, queen, and king sizes so that you can choose the size that best matches the pillow you sleep on.
The impermeable membrane allows the air to flow freely, and it protects the pillow from sweat, fluids, or water exposure, while the hypoallergenic materials stop the accumulation of allergenic particles in the pillow.
The manufacturer has a lifetime replacement policy that covers all damages to the pillow protector that may occur during regular use. The Everlasting Comfort Pillow Protectors are machine washable and can be dried in a dryer.
Pros
Made from durable and soft materials
A waterproof membrane keeps the pillow dry
Suitable for all types of sleepers
Low maintenance requirements
Cons
Available in just one color
Sizes may not match the pillow's dimensions
Lucid Premium Pillow Protectors – The best wear and tear pillow protectors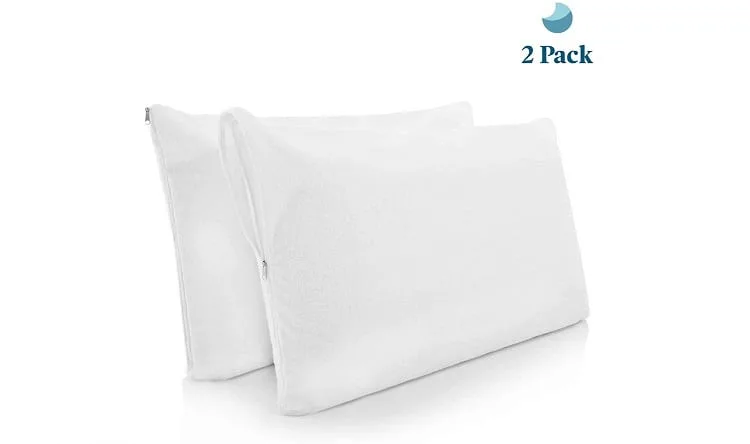 The lightweight and ultra-thin design of the Lucid Premium Pillow Protectors guarantees that you won't feel the additional layer between the pillowcase and the pillow.
This model is composed of 70% cotton and 30% polyester, which suggests that it is waterproof, breathable, and comfortable. Also, the cotton-terry surface has hypoallergenic properties that prevent dust, mites, or bed bugs from settling inside the pillow.
The polyester layer absorbs saliva and all other fluids and it helps eliminate the odor created by bacteria so that you don't need to wash the pillow often. These pillow protectors are available in all standard sizes and they come with a 15-year warranty.
Pros
Excellent water absorption capabilities
Great cooling features
This pillow protector is hypoallergenic
Features a durable zipper
Cons
Not resistant to bed bugs
No lifetime warranty
National Allergy Pillow Protectors – The best antiallergenic pillow protector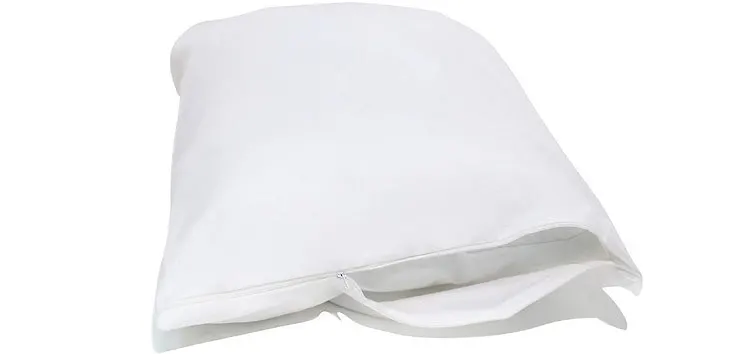 People who are allergic to mites or home dust are going to benefit from getting the National Allergy Pillow Protector. This model is made of super-tight woven cotton and they feature a breathable allergen barrier that has 3-4 micron size.
Consequently, even the tiniest allergenic particles can't get through the barrier, and you can get rid of them by simply washing the pillow protector. The allergen barrier doesn't affect the airflow through the pillow protector which enables you to sleep cool even on hot summer nights.
The auto-locking zipper is made of nylon and it prevents the bed bugs from reaching the pillow. The National Allergy Pillow Protector is covered with a lifetime warranty.
Pros
This pillow protector doesn't make sounds
Designed for people who suffer from strong allergic reactions
The super-tight woven cotton is highly breathable
Lifetime warranty
Cons
Doesn't absorb saliva or other fluids
Limited range of available sizes
AllerEase Pillow Protectors – The best cooling pillow protector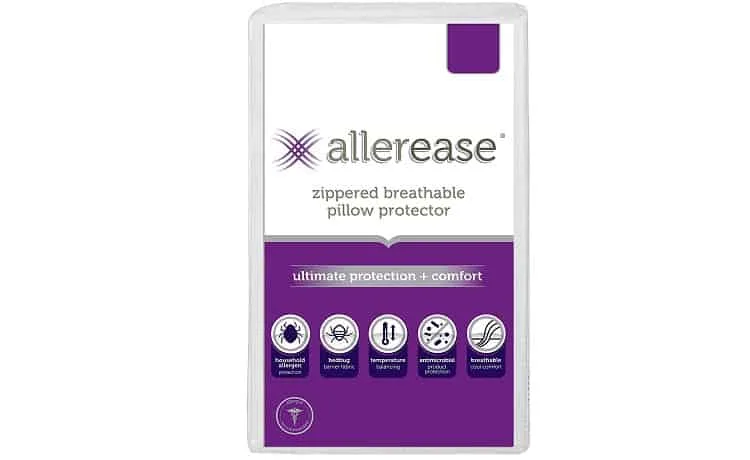 The temperature regulating materials used to produce the AllerEase Pillow Protector enable hot sleepers to remain cool. Besides excellent breathability, these pillow protectors offer superior protection against allergens and bed bugs.
In addition, the antimicrobial cotton fabric helps eliminate the odors, while at the same time it is soft and comfortable. These pillow protectors keep the pillow isolated from the environment and by doing so they extend its lifespan.
However, the lack of antiallergenic properties makes these pillow protectors a poor fit for anyone who needs additional protection against home dust, bed bugs, or mites.
The manufacturer offers a ten-year warranty for this product and you can only use the AllerEase Pillow Protectors with queen or king-sized pillows.
Pros
Enhances the cooling properties of the pillow
Great for hot sleepers
Made from natural and breathable material
Antimicrobial features eliminate odors
Cons
No hypoallergenic features
Not water resistant
FAQs
Question: Are pillow protectors expensive?
Answer: You can get a pillow protector for less than $20, while some models can be purchased for $10, so you don't have to spend a lot of money to keep your pillow protected
Question: Do pillow protectors make sounds?
Answer: Whether a pillow protector is going to make sounds every time you turn your head or not, depends on the material it's made of. Models that are made of cotton or bamboo are not loud, but pillow protectors that contain polyester may make sounds
Question: How often do I have to wash a pillow protector?
Answer: Although their washing frequency is directly related to the usage, in most cases you won't have to wash a pillow protector more than once per month. It is worth noting that this is just a general recommendation and that you can wash a pillow protector as often as you like.
Question: Is it difficult to put a pillow protector on a pillow?
Answer: Putting a pillow protector on a pillow is easy since you just have to unzip the protector, put a pillow inside and then close the zipper.
The Verdict: Which of the best pillow protectors has the most to offer?
The dust, bacteria, or mites that accumulate in your pillow can affect the quality of your sleep and prevent you from getting enough rest. A bedding accessory like a pillow protector is designed to prolong a pillow's life by safeguarding it from different types of damage.
These accessories can also have moisture-wicking properties that enable them to absorb fluids quickly, while some models have waterproof membranes that keep the water away from the pillow.
We recommend getting the Niagara Sleep Solutions Pillow Protectors because they are inexpensive and very comfortable, but if you need a model with hypoallergenic properties then the National Allergy Pillow Protector is a better choice for you.
You should keep in mind that waterproof models like the Everlasting Comfort Pillow Protectors can be too warm for hot sleepers. We hope that our guide has helped you find the best pillow protector that fits all your needs.
Which pillow protector are you going to choose? Let us know in the comments or continue reading our guide to finding the pillow for your sleeping style.