A mattress can make or break the entire sleeping deal. In the past, we were often tempted to pick the first and cheapest mattress that we laid eyes on, without even considering the health implications that this brings along with it. Counterintuitively, a mattress is probably one of the most important long-term investment you'll ever get the chance to make, mainly because you spend a great deal of your life lying in bed. As you can imagine, the comfort of your body is crucial for day-to-day activities, because not being properly rested can affect your both mentally and physically. But as mattress technology develops, a lot of different models are making their way onto the market, adding to the burden of making the right purchasing choice. So, a question arises: Which mattress is best for my needs?
Important Fact #1: Sleeping Position
Yes, your sleeping position is the first thing that determines what type of mattress is best suited for your need. That's because sleeping positions are what determine the pressure points that your body creates when coming in contact with the mattress which, in turn, determines the level of firmness your ideal mattress should have. With a couple of variations, there are three main sleeping positions: stomach, back and sides, and each of them create different pressure points that require a different type of mattress.
Side Sleeping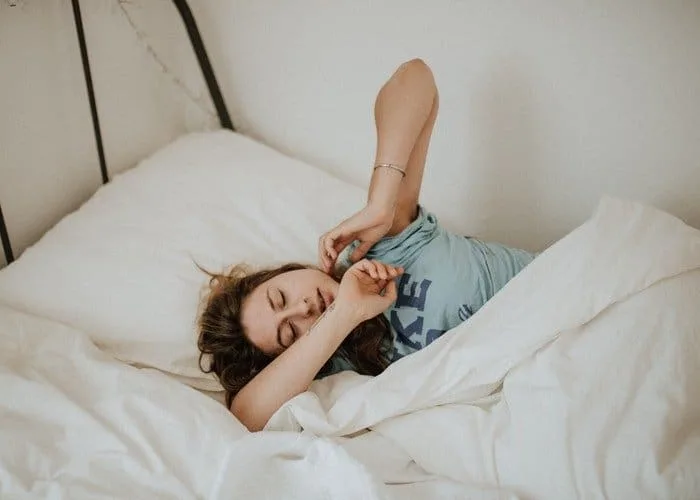 Everybody knows what the side sleeping position looks like. It's reminiscent of our fetal days when our arms and legs were curled towards the body, with the spine mildly curved. While this is the most common sleeping position preferred by people from all around the world, it is believed that it also causes a lot of back problems and pains because our spine is not properly aligned. When sleeping on the wrong mattress, side sleepers also experience pain in the hips and shoulders areas. Since these areas "stick out' and press heavily against the mattress, this is where pressure points are created. When a mattress is very firm, it doesn't allow these areas to sink into the surface as they should, causing both pain and discomfort.
People who sleep on the side will also find themselves resting in the "log" position, which means that the arms and legs are in a straight position. There is also the "yearner" positions, which implicates straight legs, with the arms reaching out front. While each of these positions is comfortable, they are all "silent killers", as they take a toll on our bodies one way or another. For example, the yearner position will apply pressure on your body's nerves, not to mention that it restricts your blood circulation in your shoulders and arms.
For side sleepers, a softer mattress is recommended, as the shoulders and hips should be cradled to give them the support they need. This means that a mattress with a comfort layer of about 3 inches thick should suffice. One of the best mattresses for side sleepers is the Layla. It's a dual-sided mattress with a soft and a firm side. The soft side has a top layer of 3 inches of copper-infused memory foam which provides great support and comfort for side sleepers.
Back Sleeping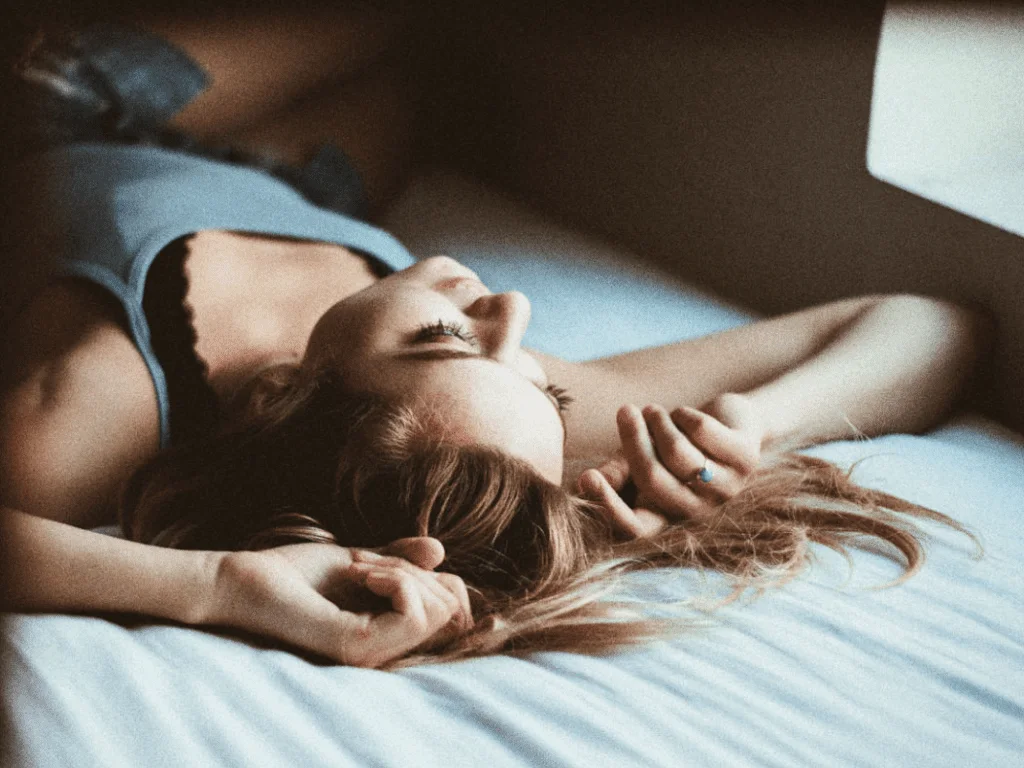 If you've ever had some form of injury or accident that required lots of beds rest and recovery, chances are your doctor recommended you lie on your back for as long as possible. That's because the back sleeping position is the one that forces your spine to be aligned, making it the best sleeping position recommended worldwide. However, it's not the most comfortable one. Even more, problems like sleep apnea and snoring are often associated with this particular sleeping position. But for those of you who find this position uncomfortable, we have a probable cause: you are sleeping on the wrong type of mattress.
The most powerful pressure point created by back sleepers is in the lumbar area. A common misbelief is that a very firm mattress is the best choice for people who like to sleep on their back, but this is not necessarily true for everyone. While a mattress for these people doesn't have to be soft, it still requires a 2-inch layer of comfort. As a general note, a good mattress for back sleepers should be medium-firm, in order to provide the best level of comfort for this position. If the mattress is extra-plush, your spine will not be properly aligned. If the mattress is too firm, it will put extra pressure on your neck and the small of the back. Of course, your weight is also important and if you weigh over 200 pounds, you will need a firmer mattress (typically, a firmness rating of 7 to 8 should suffice).
Novosbed makes one of the best mattresses for back sleepers because it allows you to choose the firmness level of your choice and it includes high-density memory foam. If you are somehow unhappy with the mattress and feel that it's too firm, Novosbed will throw in the Comfort+, which is a firmness adjustment kit that you can easily add underneath the cover and get a softer mattress.
Stomach Sleepers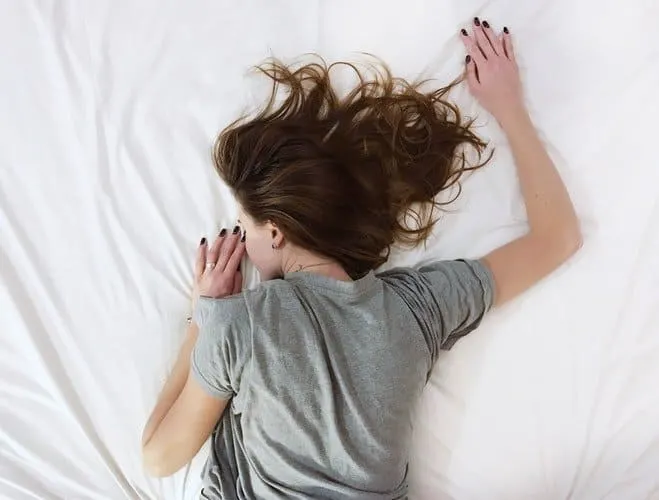 While this position feels comfortable to a wide range of sleepers, it is actually the one that brings the highest number of disadvantages to the table. In fact, the only real advantage of sleeping on your stomach is that it prevents snoring. First off, the position of your head is terrible. Because you can't lie face down (you won't be able to breathe if you do), your head is most likely turned right or left and this puts a great deal of strain on your neck. Sleeping on the wrong mattress will also cause a great deal of back pain if you are a stomach sleeper. If this is your preferred sleeping position than plush is something to avoid. You need thin and firm comfort layer to do the trick. The firmer the mattress is, the easier it will be for your body to avoid unnatural curves.
The Loom and Leaf are one of the best mattresses for stomach sleepers we've ever seen. Since this is a memory foam mattress, it has conforming properties. However, you have to opt for a firm mattress in order to prevent your lumbar area from sinking in too deep.
Combination Sleeping
Of course, there are sleepers that don't have a favorite sleeping position and toss and turn frequently during the night. Obviously, this category is hard to please, because each sleeping positions demands a different kind of support and firmness. When looking for a mattress that suits your combined needs, try to always keep in mind which is the position you sleep in most of the time but don't choose a mattress that's specific to that need. Instead, choose a mattress that's in between. For example, we've already established that sides sleepers need a 3-inch comfort layer, while people who sleep on their back or stomach could easily settle for 1 or 2 inches. To please both sides, a mattress with a 2-inch comfort layer should be just about right.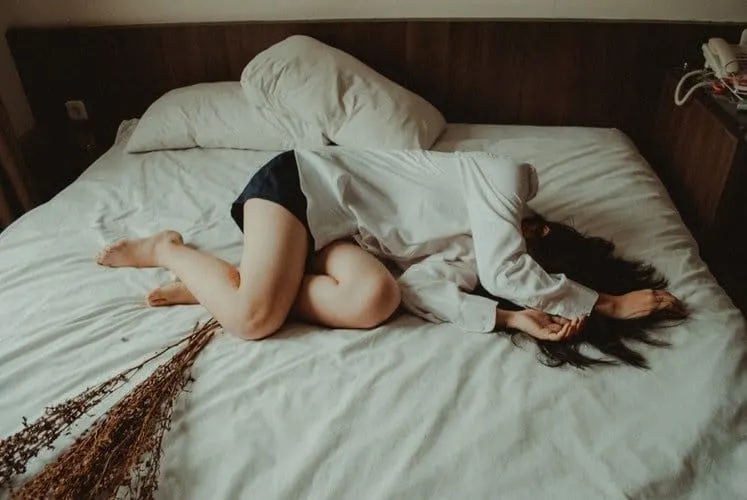 It's also very important to opt for a mattress with a high-quality transition layer. This middle layer is what helps the top layer and the third layer transition, which means you will sink into the mattress' surface when needed, but not deep enough to cause any discomfort. Combination sleepers will mostly benefit from latex mattresses, as they are generally softer at the top, but have a lot of support provided by the additional layers that lie underneath. For instance, a mattress with a good combination of latex and individually-wrapped coils should do the trick.
One of our favorite mattresses for combination sleepers is the New Purple mattress. At the very core of this mattress lies a layer of individual coils that provide great pressure relief. Don't worry about discomfort" between your body and the coil layer lies the Purple Smart Comfort Grid. This layer is engineered in the shape of a grid that not only provides a good amount of airflow but also caters to your body's needs, being firm when you want it to and soft when needed.
Important Fact #2: Type of Mattress
It's true that finding the right mattress is a matter of personal taste, especially with the wide variety of options one has at hand. But there is such a thing as a right and a wrong mattress, so before we dive in into the sleeper and mattress match up, you need to know a little bit about what each sleeping positions imply.
Depending on your favorite sleeping position, your body will create different pressure points in areas where it comes in contact with the mattress. Pressure points are created when the heaviest parts of your body press against the mattress. For instance, people who sleep on their backs generally have pressure points in the buttocks and lower spine area. To completely understand where your pressure points are created, try lying on your back, on a very stiff surface, like a wooden floor. Back sleepers need more support at the back of their knees and them mid to lower spinal area.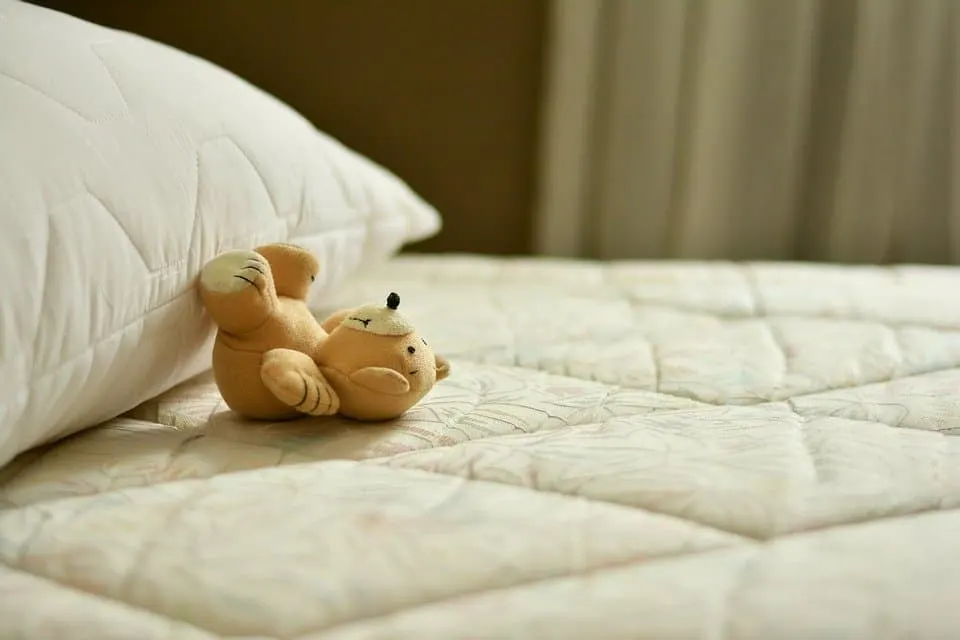 Side sleepers generally feel pressure in the hips and shoulders area. Try lying down on the wooden floor again, but this time, on your side. A few minutes in, you will start feeling pain and numbness in these two areas. Consequently, sleeping on your side without proper support can also cause neck pain. A good mattress for side sleepers should be able to take the pressure off the shoulders and hips, while also supporting the neck and back.
Sleeping on your stomach is the worst possible idea, but a lot of people find comfort in this position. Front sleepers may start to experience pain in the abdomen area when the mattress doesn't provide proper support. Even more, sleeping on your stomach puts a lot of pressure on your chest and lungs, and on a woman's breasts. It's very important to choose a mattress that can keep your spine aligned, although there isn't much a mattress can do about probable neck pain, which is caused by the position that forces you to turn your head sideways as you sleep.
Now that we've established where your body needs the most support depending on how you like to sleep, let's see what mattresses with different constructions can do for you.
Memory Foam
There are three things that make memory foam stand out from all the other types of available mattress materials: superior body contouring capabilities, great pressure relief, and amazing support. That's because memory foam literally uses your body's heat to memorize your shapes and curves and provide you with a mattress that's more of a cradle (or, as some people like to call it, an embrace). However, memory foam isn't all about advantages. In fact, because it uses your body's heat, it tends to run a little hot.
Thankfully, modern-day memory foam mattresses have all sorts of cooling properties, most of them being injected with materials like gel or graphite to ensure better skin breathability. Others have a special type of foam included in the top layers, which is known as open cell memory foam. The "open cells" allow the air to pass through, drawing heat away from your body for a more cooling feeling.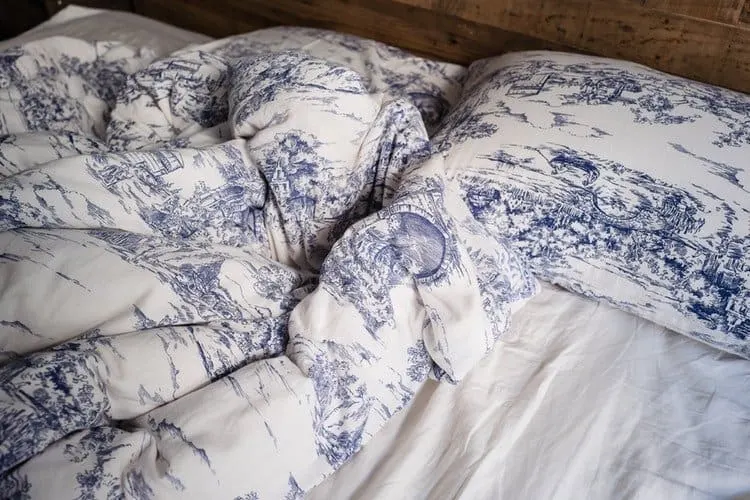 Memory foam mattresses are designed for people who really want to feel like their mattress is hugging them. Because it's really easy for memory foam mattress manufacturers to create mattresses with all sorts of firmness levels, memory foam mattresses can be plush enough to fit the need of side sleepers, but they can also be firm, for people who like to sleep on their backs.
The Nectar mattress is one of the best memory foams mattresses out there. It's infused with gel so that the memory foam can provide a cooling effect. The cover is made with Tencel, enhancing the mattress' cooling abilities and the base layer is both supporting and allow airflow to circulate within the mattress itself.
Latex
A latex mattress is popular for two main reasons. First of all, it's because it's highly responsive and bouncy, giving the sleeper a more traditional feeling. Second, latex is the most durable material used in the production of mattresses, which means that it prolongs the lifespan of the product considerably. An important thing to keep in mind is that not all latex mattresses are the same. Some are made with natural latex, others are made with synthetic one.
Synthetic latex will contain chemicals, but a lot of mattresses today are made with a combination of both types. However, you need to keep in mind that even natural latex mattresses can have up to 30% synthetic materials inside. Aside from their longevity factor, latex mattresses are great at preventing and alleviating pain. Latex is a resilient material, which means that it can support your body when needed and counter the pressure points created by your favorite sleeping position.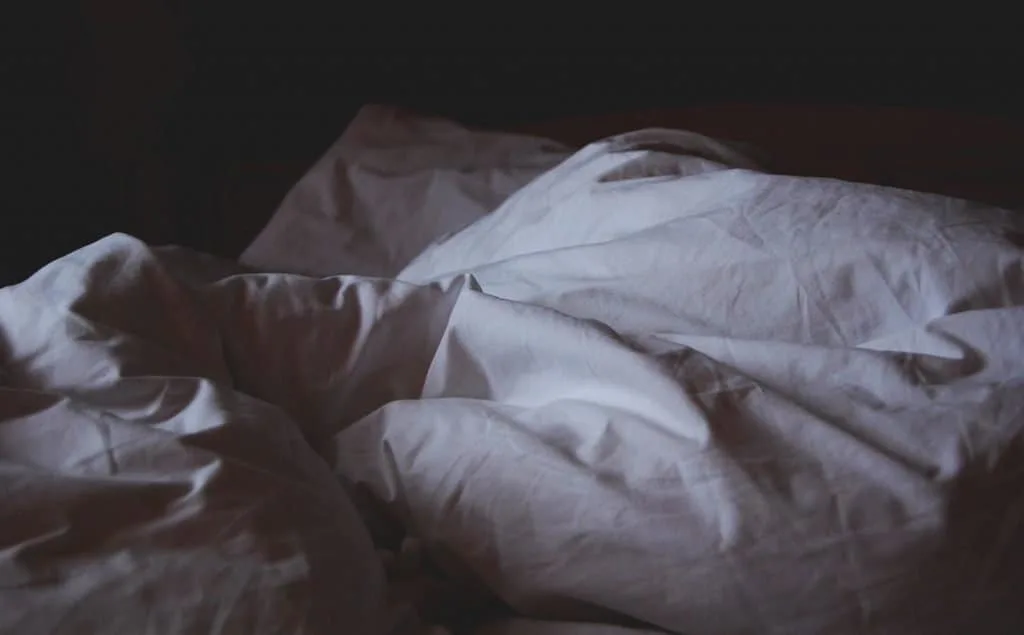 Motion isolation is another very important feature of latex mattresses. Since the material can quickly regain its original shape in a matter of a second, it facilitates switching sleeping positions and getting in and out of bed. This means that latex mattresses are great for combination sleepers who don't really have a preferred position, but rather toss and turn a lot at night.
One of the best latex mattresses we've ever tested is the Zenhaven. Due to its mirror construction, you can flip the mattress over to choose the firmness level of your choice. One side has a Luxury Plush feel, while the other has a Gentle Firm feel (being firmer than the other).
Innerspring/Coil
If you have any tendency to associate a coil mattress with those nasty models we used to sleep on decades ago, know that innerspring mattresses are now some of the most comfortable ones on the market. Especially if they are paired with the right comfort layers. As you can imagine, with the development of mattress-related technology, the coils systems used inside such a mattress are now varied. A lot of innerspring mattresses now feature individually-wrapped coils.
This feature is good for two main reasons. First off, the individual wrap of each coil allows for more space between the springs, which automatically translates into more space for air circulation. So, one of the advantages would be that coil mattresses have higher breathability due to the coil layer construction. Second, since each coil is individually wrapped, the only coils that are actually moving inside the mattress are those on which you've applied pressure. This helps to minimize motion transfer considerably.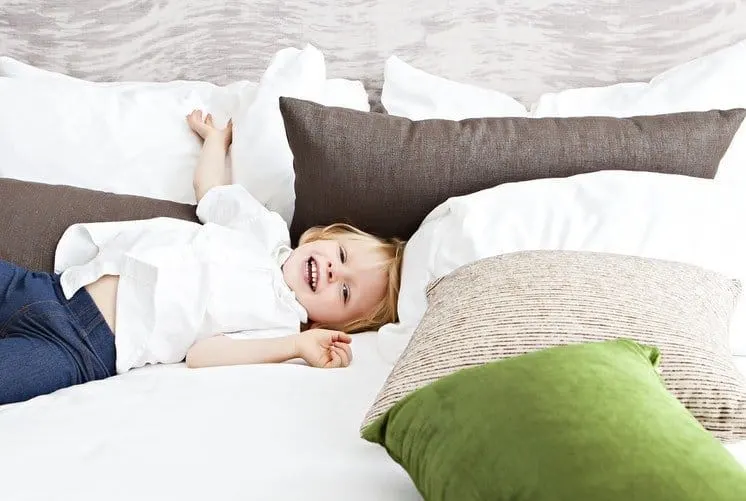 Coil mattresses are awesome for people who are looking to get as much support as they can, but also want to prevent their movement from waking up their sleeping partner. Because of their construction, innerspring mattresses also provide better edge support and facilitate switching positions.
The WinkBeds mattress is made with a coil-on-coil construction which is covered in a generous layer of foam. Both layers of innersprings feature individually wrapped coils which aren't only responsive and supportive, but they also add up to creating one of the most durable mattresses we've ever seen.
Hybrids
In today's mattress-mad world, you will find a lot of hybrid mattresses. Truth be told, these are our favorites, because they are designed in such a way as to gather the advantages given by multiple materials. With hybrid mattresses, you can get the bounciness and durability of latex, combined with the contouring and pressure relief of foam, plus the edge support and cooling properties of innerspring.
Depending on how these materials are combined, a hybrid mattress can bring a lot of advantages to the table, while minimizing a lot of cons. Hybrid mattress are mostly dedicated to people who have several needs that only the best of all worlds can cover. Depending on your favorite sleeping position, you will have to choose one hybrid mattress over another. For example, if you like sleeping on the side, you could use a mattress with a generous layer of plush memory foam and a bottom innerspring or latex layer, fox added support and bounciness.
The Helix Dusk is an excellent example of a good hybrid mattress. In fact, the entire Helix mattress concept is based on the customer taking an initial sleep preference quiz that will aid the automatic system in determining which mattress is most suitable for his needs. The Helix Dusk is a medium-firm mattress which combines latex foam and polyfoam for better support and contouring.
Important Fact #3: Additional Technologies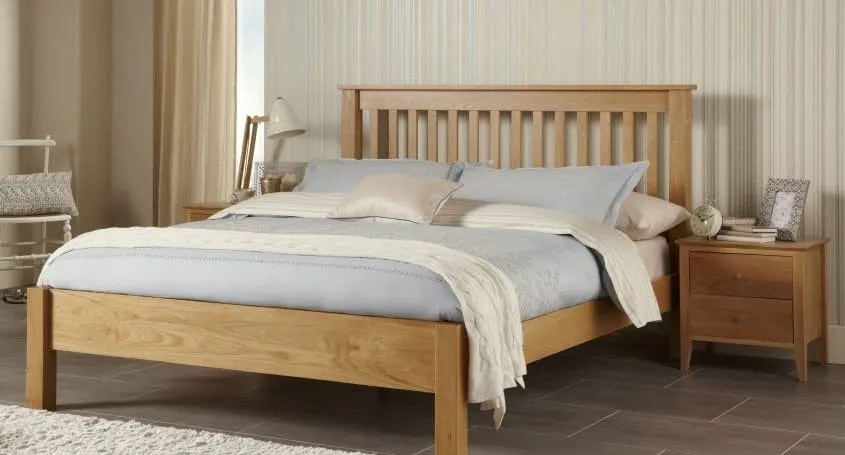 It's amazing to see the innovations brought by technology in terms of bedding and bedroom-related accessories. There are actually technologies that can improve your sleep, no matter which position you prefer. But don't take our word for it: let's see some specific examples.
Adjustable Mattresses
Paired with an adjustable bed, a suitable mattress can actually tilt to the position you need it to. Not everyone will benefit from this pair. For instance, if you sleep on your back and have blood circulation problems in your legs, you could use some foot elevation to improve blood flow. The DynastyMattress is a good example of such a product that can make a great combo with an adjustable base. The mattress combines a 5-inch layer of cooling memory foam with dual 2-inch layers of airflow foam plus another 3-inch base layer made with polyurethane foam.
Firmness Adjustment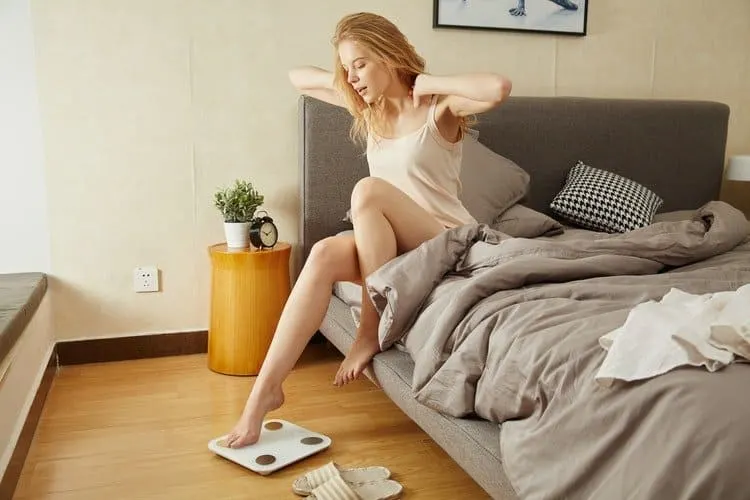 There are some mattresses that are constructed in such a way as to allow the sleeper to adjust the mattress to his preferred level of firmness. Some mattresses are shipped with empty chambers and memory foam block of different firmness levels. You can place the blocks however you like inside the mattress, on your side of the bed, and enjoy your very own firmness configuration. Think of it as a Lego, only with blocks of memory foam instead of actual pieces. Other mattresses, like the ones sold by Sleep Number, have individual air chambers. With the help of a remote control, you get to inflate and deflate the air chambers until the mattress is as soft or as firm as you want it to be.
Conclusion
Every sleeping position has its own pros and cons (well, some have more cons than others – like stomach sleeping, for example), but since it's highly unlikely that you'll be able to force yourself to sleep in a more suitable position, you'll have to make do with your favorite one. That means that by analyzing the efforts that your body makes to sleep that way, you can make some fine adjustments and get the best out of your sleeping position.
Every position creates different pressure points, puts a different type of strain on your body and can take its toll on the long run. But by choosing the right mattress, the one that provides the highest level of support for your position, you can prevent some of these long-term problems, like waking up with bad pains, forcing your spine to stay in an incorrect position and suffering from insomnia because your mattress just isn't compatible with your sleeping style. The keyword? Analyze!