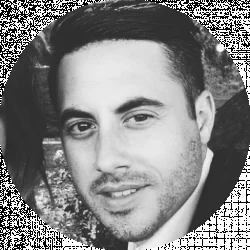 Latest posts by David Borgogni
(see all)
Are you looking for the best mattress that will finally help you get the good night's rest you deserve? Today we'll discuss two premium mattress brands – Amerisleep vs Leesa.
These all-American mattresses surely have a lot in common – both come with several comfortable all-foam and hybrid models, and their products are also similarly priced. However, there are several differences that should be considered, if you want to make sure that your new mattress is really a perfect match.
This article discusses all the important differences and distinct features of Amerisleep and Leesa mattresses. We'll mostly focus on their most popular models – Amerisleep AS3 and Leesa Original, but we'll also talk about their alternative models that cater to more specific needs and preferences. We hope that this article will help you decide on your mattress of dreams.
Main Differences Between Amerisleep vs Leesa
The main differences between Amerisleep vs Leesa are:
Amerisleep offers five all-foam + three hybrid models, whereas Leesa has only four mattress types to choose from.
Amerisleep provides its customers with a 20-years warranty, whereas Leesa mattresses come with a 10-years warranty.
Amerisleep mattresses are made of Bio-Pur memory foam, whereas Leesa uses latex-like Avena foam.
Amerisleep offers mattresses of all firmness levels, whereas Leesa mattresses are all ranked as middle-firm.
Amerisleep vs Leesa: The Mattresses Compared
Amerisleep
Materials and feel
Amerisleep is a highly versatile brand that offers mattresses for all kinds of tastes, needs, and preferences. However, they are surely renowned mainly because of their sought-after all-foam models, which are full of innovative materials and great features.
Amerisleep uses its own patented material called Bio-Pur. This plant-based memory foam has great breathability, and it's also impressively durable. It feels very soft and embracing thanks to the upper cover made of Celliant – another Amerisleep's innovative material, this time it's a fiber combining natural minerals, PET, and polyester.
The overall feeling you'll get from your Amerisleep mattress depends mainly on the ratio of its individual layers. If you want firmer experience, you should choose a model that adds an additional inch or two to the middle/transitional layer made of HIVE – elastic poly-foam material with many cutouts targeting areas of your body that need special attention (legs, head, back, etc.).
The base of all Amerisleep mattresses is made of Bio-Core – tough foam that ensures your mattress will stay in its original shape and good condition for many more years to come.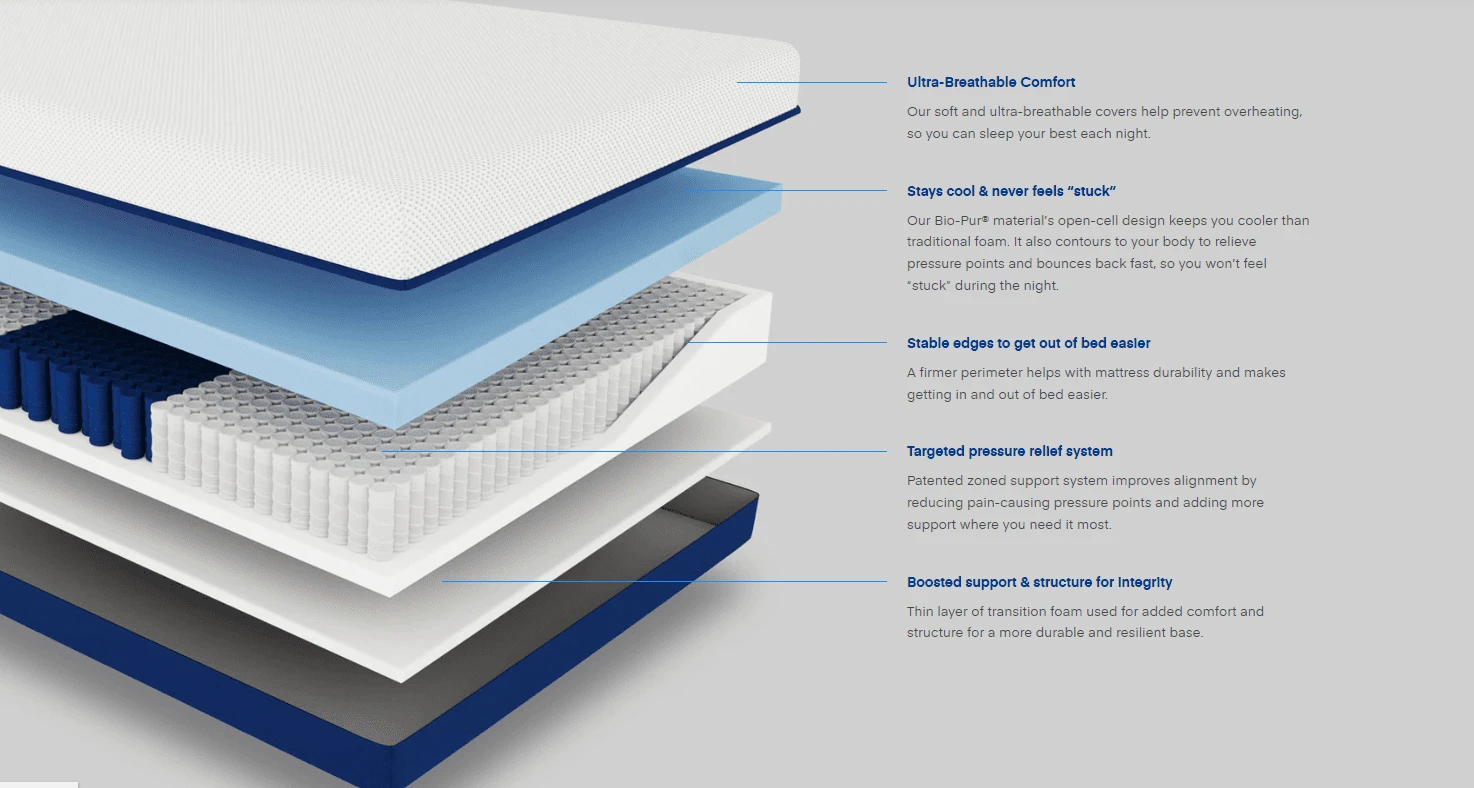 Amerisleep mattresses are really great in thermoregulation, which is something that can be considered as a common weakness of various memory foams. Bio-Pur won't let you feel too hot in the summer, and at the same time, it will preserve and redistribute your body heat in the colder environment, so you'll always feel warm and cozy.
Whether you need a tougher mattress or you'd like to pamper yourself with softer bedding, Amerisleep has five types of mattresses that cover the whole range of firmness levels. Continue reading for their detailed parameters.
Construction
Amerisleep's all-foam mattresses are available in five distinctive models. Their construction is very similar since all of them are made of the same materials. What makes the difference between them is the ratio of various layers:
AS1 (previously known as Americana):
Comfort layer: 2" memory foam (Bio-Pur – 4 lb density)
Base layer: 8" of high-density poly-foam (Bio-Core – 1.8 lb density)
Overall thickness: 10"
Firmness level: Firm
AS2 (previously known as Revere):
Comfort layer: 2" memory foam (Bio-Pur – 4 lb density)
Transition layer: 3" poly-foam (Hive – 1.65 lb density)
Base layer: 7" of high-density poly-foam (Bio-Core – 1.8 lb density)
Overall thickness: 12"
Firmness level: Medium-Firm
AS3 (previously known as Liberty):
Comfort layer: 3" memory foam (Bio-Pur – 4 lb density)
Transition layer: 2" poly-foam (Hive – 1.65 lb density)
Base layer: 7" of high-density poly-foam (Bio-Core – 1.8 lb density)
Overall thickness: 12"
Firmness level: Medium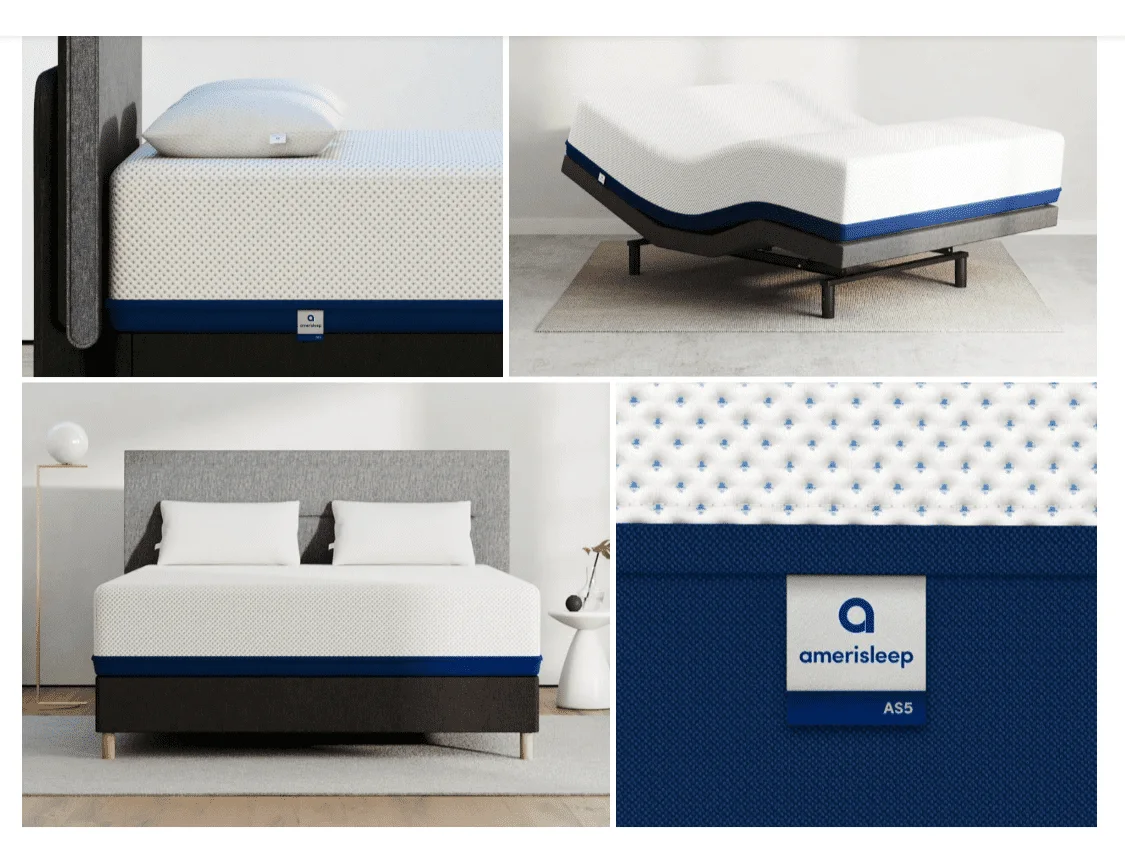 AS4 (previously known as Colonial):
Comfort layer: 4" memory foam (Bio-Pur – 4 lb density)
Transition layer: 1" poly-foam (Hive – 1.65 lb density)
Base layer: 7" of high-density poly-foam (Bio-Core – 1.8 lb density)
Overall thickness: 12"
Firmness level: Medium-Soft
AS5 (previously known as Independence):
Comfort layer: 3" memory foam (Bio-Pur – 4 lb density)
Added Supportive Layer: 2" Active Flex
Transition layer: 1" poly-foam (Hive – 1.65 lb density)
Base layer: 7" of high-density poly-foam (Bio-Core – 1.8 lb density)
Overall thickness: 14"
Firmness level: Soft
In addition to these five all-foam alternatives, three of the Amerisleep mattresses (AS2, AS3, and AS5) are also available as 'hybrids' with individually pocketed coils for even more support and durability.
Leesa
Materials and feel
Leesa is one of the mattress producers that decided to switch traditional memory foam for more innovative foam materials – at least in some of the layers of its most famous mattress Leesa Original. Their flag-ship material is called Avena, and it's fair to say that this patented latex-like foam really has its advantages.
Avena is a smooth, breathable, gently resilient, and perfectly cooling material that effectively eliminates quite common issues with overheating. It's also perfectly hypoallergenic, so it can be used even by people who don't feel too safe around other commonly used foam materials. Leesa also claims that Avena foam is more durable than some of its competition.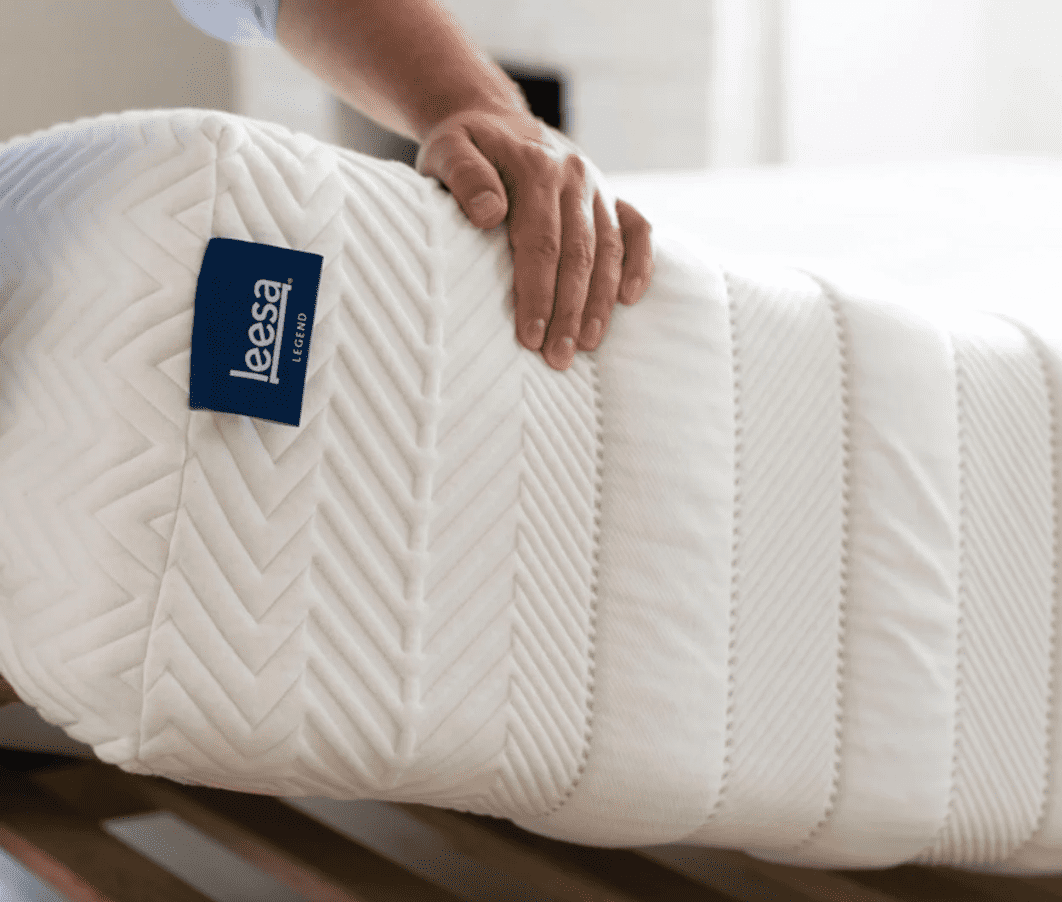 The core of Leesa mattresses consists of a high-density memory foam that provides most of the support and pressure relief. All of the used materials are CertiPUR-US ®-Certified, which means that they were made without ozone depleters, PBDE flame retardants, mercury, lead, and other heavy metals, phthalates, or formaldehyde.
The base of the Leesa Original mattress is formed by a thick yet breathable layer of supportive foam. Finally, all of these layers are enclosed in Leesa's iconic four-stripe cover.
Leesa Original is a comfortable and nicely resilient mattress that will probably tick most of your boxes if you're looking for a decent all-foam mattress at a good price. It offers great value for money, and you'll surely appreciate its breathability and nice cooling effect. But it's important to note that this mattress is designed mainly for average build and expectations – if you have more specific needs, you'll probably have to look further.
Original was Leesa's first model, and it reportedly remains its most popular one. But if you want something different, Leesa also has three other mattresses to choose from. Each of them is designed for different types of sleepers – and their prices vary quite significantly too.
Construction
Leesa currently offers four mattresses – two are all-foam models and the other two represent hybrid mattresses. Their construction differs greatly, and so do their features and advantages. See all the details below:
Studio:
Memory foam: 1.5" contouring foam (density 2.5 lb)
Transitional foam: 1.5" pressure-relieving foam (density 2.5 lb)
Support layer: 7" core memory foam (density 1.8 lb)
Overall thickness: 10"
Firmness level: Medium-Firm
Original:
Top layer: 2" Avena foam (density 3.0 lb)
Memory foam: 2" contouring memory foam (density 3 lb)
Support layer: 6" core memory foam (density 1.8 lb)
Overall thickness: 10"
Firmness level: Medium-Firm
Hybrid:
Cooling top layer: 2" premium cooling foam (density 3.0 lb)
Memory foam: 1.5" contouring memory foam (density 4 lb)
Support layer: 1" core memory foam (density 2 lb)
Pocket Springs: 6"/14.5 gauge pocket springs system
Support layer: 1" core memory foam (density 1.8 lb)
Overall thickness: 11.5"
Firmness level: Medium-Firm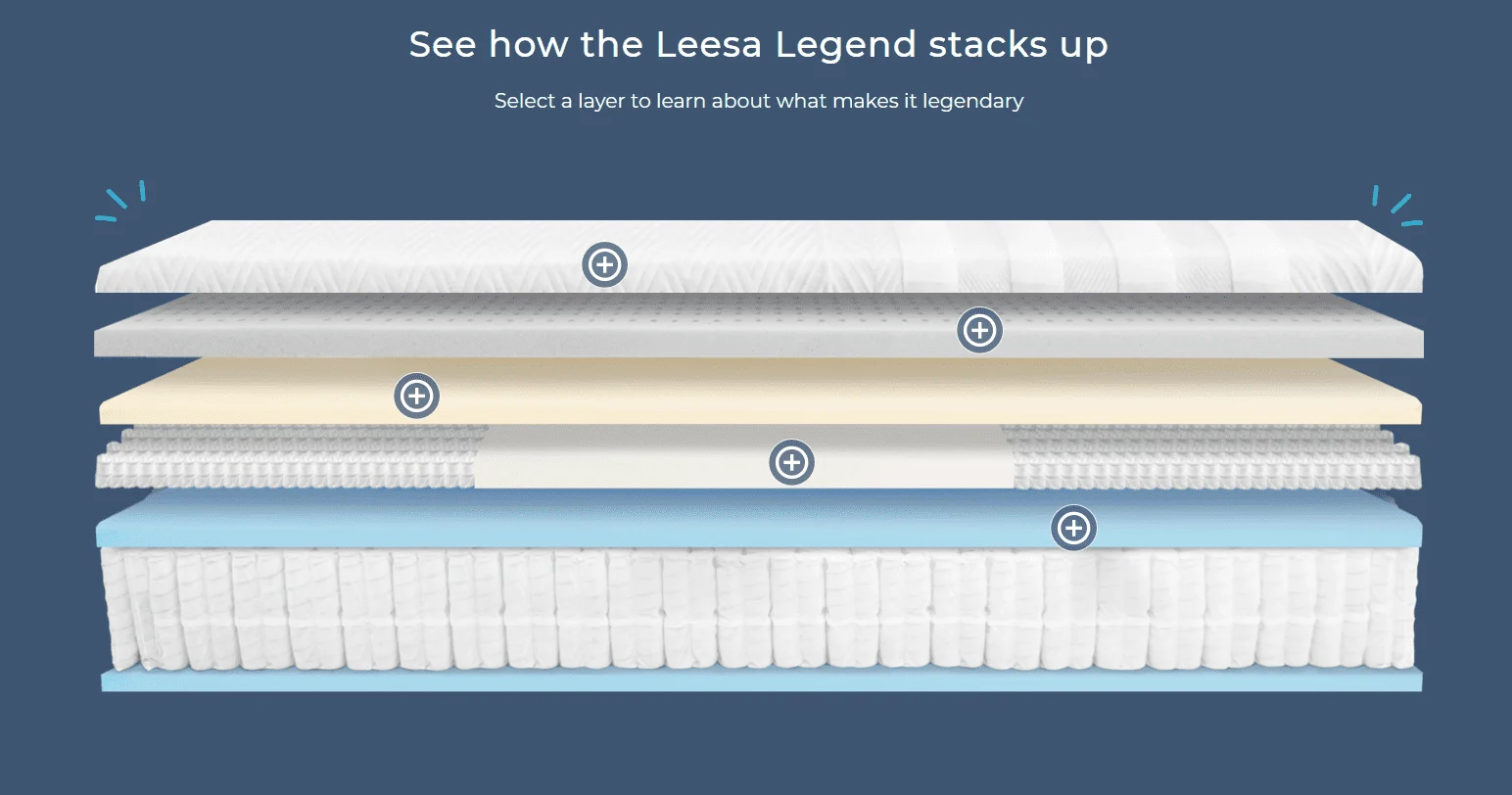 Legend:
Exclusive top layer: 1" hole-punched comfort foam
Memory foam: 1" pressure-relieving layer
Micro-pocket springs layer: 1.5" micro-pockets
Transitional foam: 1" supportive foam layer
Pocket Springs: 6"/15 gauge pocket springs system with full perimeter edge support
Support layer: 1" core memory foam (density 1.8 lb)
Overall thickness: 11.5"
Firmness level: Medium-Firm
As you can see, Leesa offers four different mattress models that incorporate various materials and technologies. While they differ greatly in many aspects and factors, when it comes to firmness they all rank somewhere in the middle (5-7/10). If you require a plushy soft or perfectly firm mattress, there's really not much to recommend.
Ease of Mind: Amerisleep's vs Leesa's Warranties and Test Times
Test time or trial period is granted to all online mattress buyers so that they could test their new mattress at home with no strings attached. If you discover that your mattress doesn't fit your needs or fulfill your expectations, you can return it within the specified period for a full refund (terms and conditions apply). Amerisleep and Leesa both provide their customers with a 100-nights trial period.
When the test period expires, you are still covered by a standard warranty scheme in case your mattress shows some construction faults or material defects later on. In this regard, Amerisleep and Leesa vary greatly.
Check out this comparison of Amerisleep's and Leesa's warranties and test times:
| | | |
| --- | --- | --- |
| Brand | Trial period | Warranty |
| Amerisleep | 100 nights | 20 years |
| Leesa | 100 nights | 10 years |
As you can see, Amerisleep gives you a 20-years warranty, whereas Leesa provides only half of that. While this certainly doesn't automatically mean that Leesa mattresses are less durable, many customers might prefer having an ease of mind with Amerisleep's significantly more generous warranty.
Amerisleep vs Leesa: Prices
Although comparing different types and brands of mattresses is never really 100 % precise and objective, in general, it's possible to say that Amerisleep and Leesa mattresses are priced very similarly. What's different is how wide and diverse are their portfolios. While Leesa's mattresses are ranking somewhere in the economy-to-mid-range sector, Amerisleep comes with more luxurious options too.
Amerisleep
Check out Amerisleep's informational price list below:
| | | | | | | |
| --- | --- | --- | --- | --- | --- | --- |
| Model | Twin size | Full size | Queen size | King size | Cal. King | Split King |
| AS1 | $849 | $1049 | $1199 | $1399 | $1399 | $1399 |
| AS2 | $999 | $1149 | $1299 | $1599 | $1599 | $1898 |
| AS3 | $1099 | $1249 | $1399 | $1699 | $1699 | $2098 |
| AS4 | $1399 | $1549 | $1699 | $1899 | $1899 | $2698 |
| AS5 | $1799 | $1949 | $2099 | $2299 | $2299 | $3498 |
Hybrid mattress from Amerisleep will cost you slightly more – depending on the type and size you choose, expect to pay between $1999 and $4098.
Leesa
Leesa currently sells its four mattresses at these prices:
| | | | | | | |
| --- | --- | --- | --- | --- | --- | --- |
| Model | Twin | Twin XL | Full | Queen | King | Cal King |
| Studio | $599 | $649 | $699 | $799 | $999 | $999 |
| Original | $699 | $749 | $899 | $999 | $1199 | $1199 |
| Hybrid | $999 | $1099 | $1399 | $1699 | $1899 | $1899 |
| Legend | – | $1699 | $1999 | $2199 | $2499 | $2499 |
A Round-Up on Pricing
New all-foam mattress from Amerisleep can cost you anywhere between $849 and $3498. Leesa mattresses start at $599, and their most expensive model in Cal King size costs $2499. It's obvious that if you're on a budget, Leesa mattress might allow you to save some funds.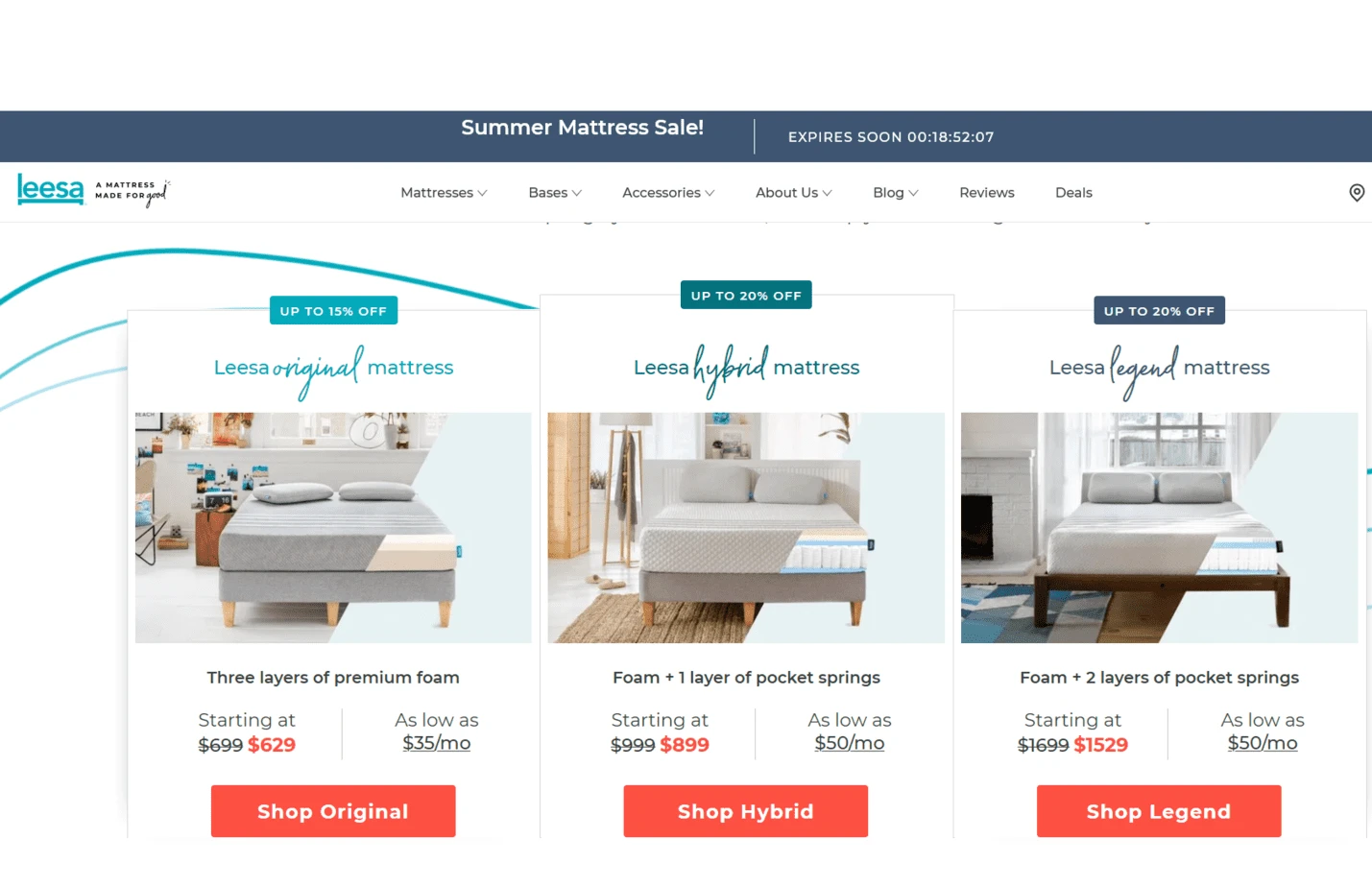 On the other hand, the price tag is definitely not the only factor you should consider when picking your mattress. For example, while Amerisleep covers the whole range of firmness levels, Leesa mattresses are all medium-firm.
The choice of materials is also very important. All-foam mattresses are cheaper than hybrid models, but they are not very suitable for heavier sleepers and provide less support and air circulation. If you consider the common lifespan of a mattress (10-20 years), investing a few more hundreds into quality and durability is a savvy decision.
Instead of picking the cheapest mattress just for the sake of cost-cutting, we recommend keeping an eye on regular deals, discounts, and special offers. They can save you as much as 30 % of the total price. Amerisleep sales pages can be found here, for Leesa's deals and discounts follow this link.
Amerisleep vs Leesa – Who are These Mattresses Best For?
Finding your perfect mattress is easy once you fully understand your sleeping habits, physical requirements, and personal preferences. This quick summary will help you decide which of the mattresses we discussed today is your perfect match:
Amerisleep
Amerisleep offers five all-foam mattresses that cover the whole firmness scale. Their firmest models (AS1-AS2) are recommended to those who prefer sleeping on their back or stomach. Middle-firm to middle-soft Amerisleep mattresses (AS3-AS4) will suit mainly combo sleepers, while the softest and most luxurious alternative (AS5) is your perfect match if you're sleeping on the side.
In general, all-foam mattresses have their specifics that might not suit everyone. If you can't get used to the gentle embrace and contouring that comes with this material, you might prefer hybrid mattresses that combine foam layers with coils.
Amerisleep offers hybrid versions for most of their mattresses. They are more expensive, but also more durable and supportive. Hybrid mattresses are a better choice for heavier users too.
To Recap
You should love Amerisleep mattresses if you:
Like to pick your preferred firmness.
Appreciate above-the-average warranty (20 years).
Prefer natural materials.
Want your mattress to cope with both warm and cool environments.
Have any favorite sleeping position.
Leesa
Instead of providing you with many different options and adjustable features, Leesa is trying to come with a range of universal mattresses that will suit most of the customers. If you're not entirely sure about your preferences and don't have any special needs to address, Leesa's middle-firm mattresses are surely a good choice.
Leesa uses patented latex-like material which is completely hypoallergenic and allegedly also more durable than standard memory foam. It's also more breathable and provides you with a nice cooling effect. If you're on a budget, Leesa can also be cheaper than Amerisleep (and many other brands), so this can be a deciding factor too.
On the other hand, all Leesa's all-foam and hybrid mattresses are very similar in their middle firmness. Whether you have personal or health-related reasons for preferring a very firm or very soft mattress, this brand doesn't have what you're looking for.
To Recap
Leesa mattresses are good for you if you:
Prefer latex foam to other similar materials.
Want middle-firm mattress (5-7/10).
Don't have any special needs or requirements.
Don't mind shorter warranty period.
Have a limited budget.
Amerisleep vs Leesa: FAQs
How long does it take for a Leesa mattress to inflate?
Any mattress delivered to you in a box will require some time to 'recover' from its deflated transport shape and inflate into its actual state. This usually takes up to 24 hours, so it's recommended not to sleep on your new mattress immediately after its delivery.
Do Leesa mattresses soften over time?
All Leesa mattresses rank as middle-firm on the firmness scale (approximately 5-7 out of 10). However, foam mattresses, in general, tend to get slightly softer in time. This phenomenon is usually excluded from the warranty, so you should reconsider it before making your purchase.
Does Amerisleep need a box spring?
Amerisleep recommends using their mattresses with flat, solid wood bed foundation with no springs. If you're unsure which bed base is good for you, Amerisleep also sells reasonably priced foundations designed specifically for their mattresses.
Can You Recommend Any Alternatives from Other Companies?
If you read this Amerisleep vs Leesa comparison all the way down to here but still can't pick your mattress of choice, here are some interesting alternatives from other brands on the market:
Need more options to choose from? Brooklyn Bedding offers a wide range of mattresses with different construction types, materials, sizes, and firmness levels. They also come with good prices and frequent discounts.
If you're looking for nearly-perfect motion isolation, we recommend trying some of the Loom and Leaf mattresses. These mattresses also come with exceptional cooling effect and some other attractive features.
Beautyrest is an elegant range of premium mattresses by Simmons. They come in various types and alternative versions, so everyone should find their favorite one. What makes them stand out from the competition is mainly their exceptional breathability which is achieved with several patented technologies.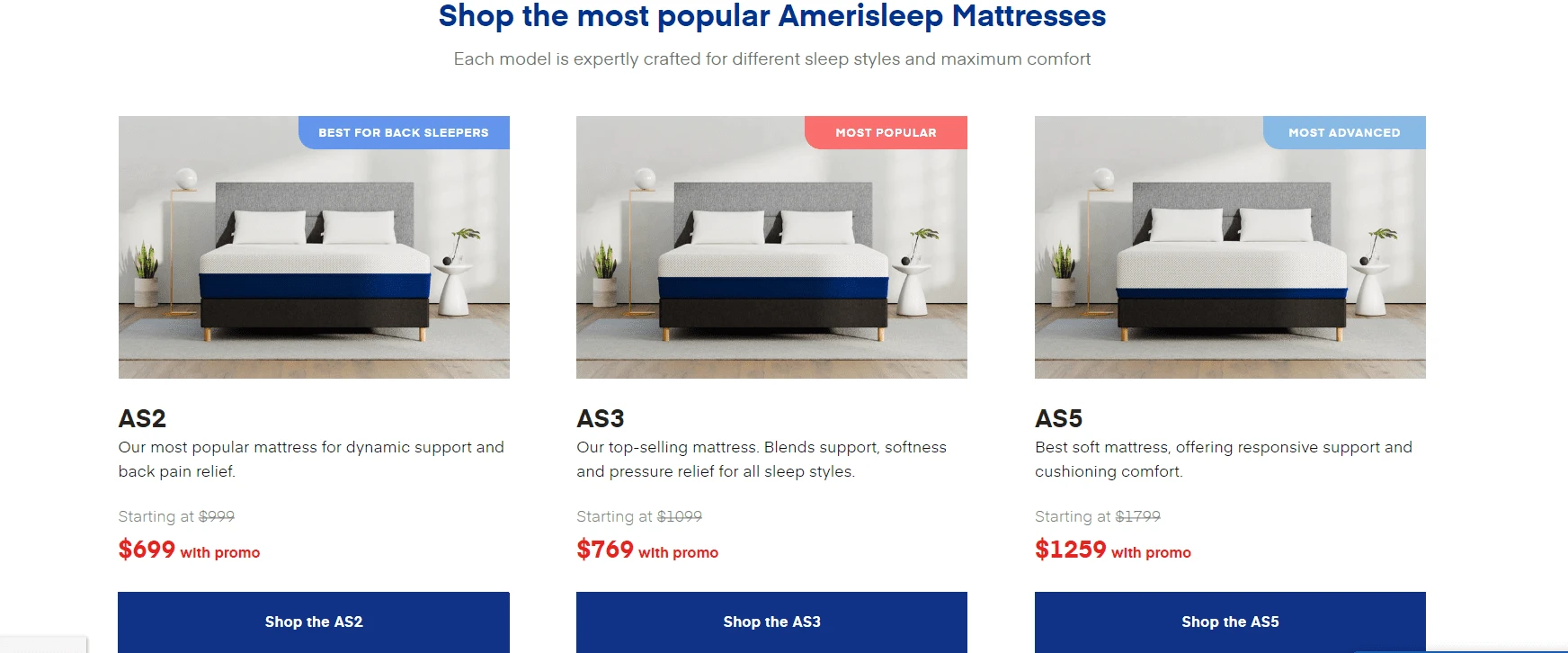 Amerisleep vs Leesa: Which mattress is better?
If you're looking for a reliable, comfortable, and reasonably priced mattress, both Amerisleep and Leesa surely have a lot to offer. But if we compare their range of options and important factors like the length of their warranty periods, we believe that it's Amerisleep that wins on points.
We really like Amerisleep's clearly ranked and distinguished variety of products because it makes the decision making very simple and transparent. We also feel like Amerisleep's generous warranty and their good reputation (the brand is on the market since 2010) nicely adds to the customer's ease of mind, which makes it easier to opt for some of the more luxurious models from their offer.
We hope you enjoyed this article and found all the information you were looking for. Would you like to read more mattress comparisons? Continue with our Purple vs Nectar Mattress or Amerisleep vs Loom & Leaf articles.