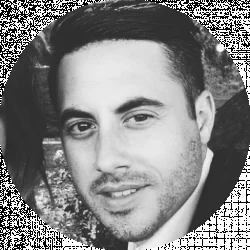 Latest posts by David Borgogni
(see all)
If you're a side sleeper and you're in the market for a new mattress, our Amerisleep AS4 review might be able to point you in the right direction.
Amerisleep is a well-known company, selling a small but great-quality range of mattresses. The question is – is the AS4 any good? How does it provide good support for side sleepers? Is it comfortable? And is it really worth the money?
You'll have to keep reading to find out, but here's the bottom line: we think the AS4 is really great, and if you can afford it, we'd recommend looking into an Amerisleep mattress as a great investment to give you a better night's sleep.
We'll take a look at Amerisleep as a company, as well as the full details of the AS4, its pros and cons, and some frequently asked questions.
Let's get going!
About Amerisleep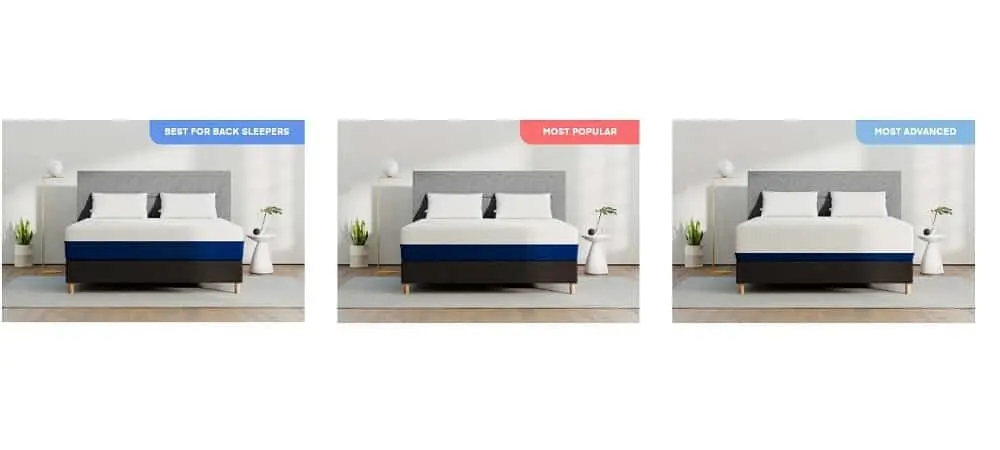 Amerisleep was founded in 2010. Their focus is to make eco-friendly, high-performing, but affordable mattresses, manufactured in the US. They're well-known for creating eco-friendly Bio-Pur material (more on that a little later in this review) as well as the HIVE foam layer, which helps to ease pressure points.
They're pretty generous in terms of value for money, as they offer a 20-year warranty against manufacturing defects and a free 100-night sleep trial on all their mattresses – so you can give it a good try before you decide to keep it.
Amerisleep is known to be a pretty good company, with a good reputation thanks to their generous returns policy and their dedication to using good materials that won't cause harm. Their mattresses range from the $500-$1500 range, with most of them averaging around the $1000 mark. If you're on a very tight budget, this may not be ideal, but they do have a decent price point given the quality.
Key Features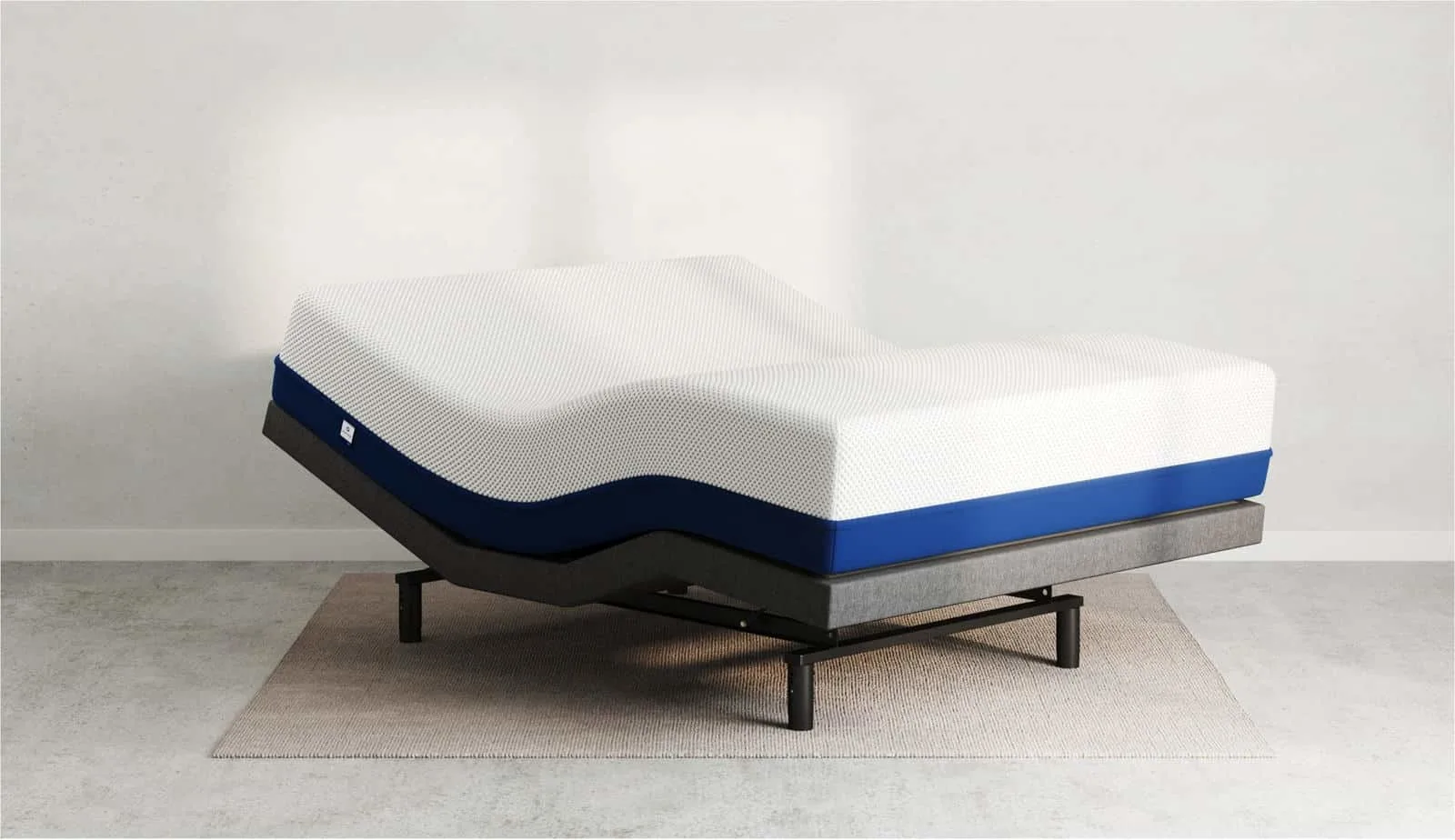 So, what are the key features of the AS4?
The AS4 is a foam mattress, composed of different types of foam to provide both comfort and support. It's not a hybrid mattress, so if you prefer the feel of an innerspring mattress, you may want to look elsewhere.
If you do like the feel of a foam mattress, the AS4 is a good one, as it combines some great, durable foams that will give you a pretty comfortable night's sleep.
There are four layers that comprise the AS4:
Top Layer – soft and breathable cover, designed to prevent overheating (this can be removed and machine washed on a cold, gentle cycle)

Second Layer – Bio-Pur Open-Cell foam, to keep you cool. It contours to your body and relieves pressure points by bouncing back quickly, preventing you the feeling of being 'stuck' in your mattress

Third Layer – HIVE Transition Layer, provides targeted support for your head, back, and legs, and cushioning for your shoulders and hips

Fourth Layer – Bio-Pure supportive base foam, for long-lasting support
The foam used for this is CertiPUR-US Certified, which means that it's made without ozone depleters, harmful flame retardants, mercury lead or other heavy metals, formaldehyde, and regulated phthalates (these are chemical plasticizers which can lead to certain health problems over a long period of time).
It also means that it passes the CertiPUR-US testing for low VOC emissions (volatile organic compounds – these are chemicals that can cause harm if breathed in over a long period of time).
It's available in the following sizes:
Twin (38 x 74")

Twin XL (38 x 80")

Full (54 x 75")

Queen (60 x 80")

King (76 x 80")

California King (72 x 84")

Split King (38 x 80" – 2)
It's designed to be used on a flat surface, or a bed frame with slats that are close together to prevent sagging and sinking. It can also be used with their adjustable bed frame, which is great if you want a truly luxurious bed.
It's a 12" mattress, so nice and thick for both comfort and support – but not ideal for those with mobility issues as it may be difficult to climb on and off.
What does this mean?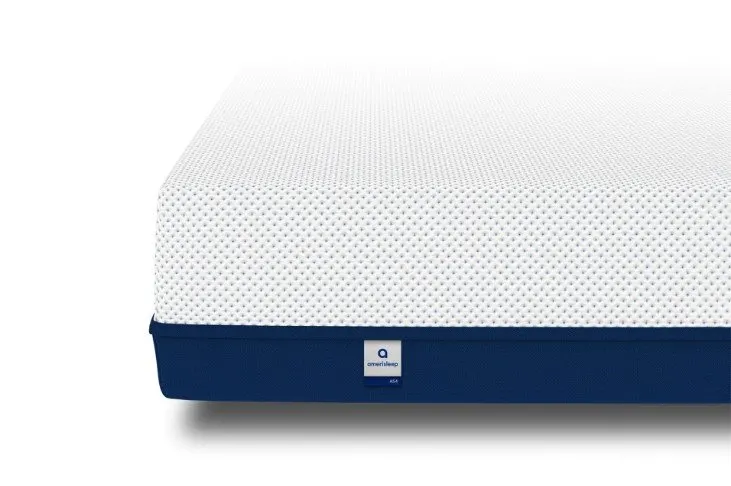 Essentially, the materials used here show that it's a good mattress if you're concerned about your health, especially the long-term impacts of certain types of materials. The Bio-Pur Memory foam is great for keeping you cool, as the foam has a large open-cell structure. This helps to prevent heat build-up, so it's great for hot sleepers. It's also resistant to dust mites, mold, and mildew.
The CertiPUR-US Certification is an important thing to note. It will give you the reassurance that you won't be breathing in harmful chemicals every night, which is worth knowing.
It has the side-benefit of being less likely off-gas, too. Off-gassing is what happens when gas which was trapped or stuck in a material is released, and it happens with a lot of household items (everything from dryer sheets to non-stick pans can release chemicals over time).
With foam mattresses, off-gassing can create a pretty strong smell as chemicals break down within the foam, which means that upon arrival they can smell pretty strong. This passes over time. The AS4 contains only a small amount of petrochemicals, so the off-gassing process is less severe and will dissipate quickly – good for those with sensitive noses.
Does this work out in reality? Users have said that they were surprised at the lack of smell upon arrival, which is good. A couple of users did say they noticed a smell, however. So, it might depend on how sensitive you are to certain smells. Either way, it should dissipate quickly.
More than that, it's made using renewable plant-based oils. This means that it's a good choice if you want to be conscious of the environment with your purchases. Amerisleep recycles their mattresses too, which is great.
As well as being made from materials that are good for your health and the environment, it's also good for your back, neck, and shoulders, which we'll talk about next.
The Mattress Is Great for Side Sleepers
It's a good mattress for side sleepers. If you sleep on your side, you're more likely to develop pain in your shoulders. Plus, your shoulder can collapse into the mattress, causing misalignment and pain over time. This can cause sagging spots to appear in your mattress, too. Side-sleepers suit a medium-firm mattress best – too soft and it won't give you support in the right places, too firm and it won't feel comfortable enough to help you sleep.
The HIVE system helps to counteract some of the issues that side-sleepers face, as it introduces extra support in specific areas – for your head, shoulders and back, hips, upper leg and knee, and lower leg. It's also designed to bounce back quickly, which stops you from feeling like you're 'stuck' in your mattress if you've been sleeping in the same position for a long time.
Some users switched to this mattress because they had back or neck pain, and found that it helped a lot, improving the quality of their sleep and lessening their pain thanks to the targeted support.
However, particularly short or tall sleepers might not benefit from the support given here, as they may not align with the cushioned areas on the mattress – visiting one of Amerisleep's showrooms can help here as you may be able to test it out before you buy, but you can always rely on the 100-night sleep trial if you still want to give it a go.
There's also the benefit of the supportive base foam, designed not to sag or develop soft spots.
It's advertised as being medium-soft, but users seem to suggest it's closer to 'medium', as the base support foam is pretty firm. If you like a very cushiony, soft mattress, you might find this one a little bit too firm for you.
If you are looking for alternatives to Amerisleep, check how this company compares with Purple and what experts think of it!
Pros
So, what are the pros of the Amerisleep AS4?
Comfortable and supportive at the same time

Great for side-sleepers thanks to targeted cushioning

Made without harmful materials

Less 'off-gassing', so it doesn't have the same strong smell as some new foam mattresses

Comes in a variety of sizes

Good for those with neck or shoulder pain

Durable materials

Great warranty and sleep trial
Cons
There are a lot of pros, but what about the downsides?
May not suit particularly tall or short sleepers, as they may not benefit from the targeted supportive 'zones' on the mattress

Quite thick, so may not work well for those with mobility problems as it can be difficult to climb on and off

May feel quite firm to those who are used to a soft mattress

It's on the pricier side – so not ideal for those who are on a tight budget (if you want to check out mattresses for a smaller budget, read our guide

here

)
As4 Alternatives by Amerisleep
Here are a few other mattresses by Amerisleep you might want to check out:
The

AS3

is the most popular mattress soft by Amerisleep. It's designed to suit most sleeping positions, and it has excellent reviews from users

The

AS5

is a luxurious choice, and it's a big mattress at 14". It has memory foam and Active Flex, which is a layer of foam which cradles you when you lie down for extra comfort

The

AS1

is firmer, so ideal for stomach and back sleepers, and it has the advantage of being lower in price than other Amerisleep mattresses
AS4 Alternatives by Other Companies
If you want to look at mattresses by another company, you can try these:
If you want to look for a mattress that uses natural materials, you could try the

Avocado Green

, which uses organic materials and recycled coils – click

here

to read what we think of it

If you have

back, neck or shoulder pain

and you want a really supportive mattress, you could take a look at

TempurPedic

mattresses – read what we think of them

here

The

Brentwood Home Cypress

mattress is a good one to look at, as it uses organic, sustainable materials and is particularly good for hot sleepers – see our full review

here
FAQs
Where is it manufactured?
The AS4 is manufactured in the US. Amerisleep's headquarters is in located in Scottsdale, Arizona.
Can I test it out in real life before I buy it?
Amerisleep has retail showrooms, which allow you to see the mattresses in real life and learn more about them before you make a decision.
What are the full warranty details?
The warranty is split into two halves. The first ten-year period will provide you with a full replacement if there are defects due to faulty workmanship. This doesn't include general wear and tear. The second half is a prorated warranty, which means they will replace your mattress at a cost of 50 percent of the original price (and you'll have to pay for shipping too). This covers deterioration in the cell structure of the mattress (but only if it causes inch-deep indentations).
The warranty begins from the date of purchase.
Is there a sleep trial for the Amerisleep?
There is a 100-night sleep trial. This allows you to test out the mattress to see if it suits you before you decide to keep it. They ask that you give it a go for at least 30 days before you decide to return it. If you do want to return it, they'll arrange a time for a courier to pick up and recycle the returned mattress.
What type of bed is this mattress suited for?
It's designed to be used on a solid-wood, non-spring, flatbed platform. Ideally, if you have a slatted bed, you should place a piece of plywood over it to create a flat surface. Using it on another type of bed may invalidate your warranty, so that's something to keep in mind.
What's the shipping like for Amerisleep mattresses?
Amerisleep offers free shipping, and mattresses are usually shipped within 3-5 working days.
Will the AS4 mattress develop soft spots?
It's designed not to develop soft spots, so it shouldn't do if you use it correctly. You won't have to flip or rotate your mattress either.
What else does Amerisleep sell?
Amerisleep sell a range of other products, including:
•Pillows
•Bed bases
•Bedding
The Final Verdict
So, in conclusion: do we think the Amerisleep AS4 is worth it?
Absolutely!
If you're a side-sleeper, some mattresses are going to suit you more than others, and we think the AS4 is a good option. If you like foam mattresses, it could provide you with the perfect solution, thanks to the cushioned support zones in strategic places, it will help you to stay aligned while you sleep, whilst making you feel comfortable. With users reporting less pain from sleeping on the AS4, we think it's worth a shot.
A major downside is the cost. Mattresses can be expensive, and while we think it's worth the investment, it's tough if you're on a tight budget. If you can spring for an Amerisleep mattress, you are covered by the 100-night sleep trial, making it less of a risk to try it out. Plus, it's pretty durable, so it's not going to wear out quickly – meaning you should find it comfortable for a while to come.
We also think it's great for hot sleepers thanks to the Bio-Pur Memory Foam. It does lack a layer of cooling gel (this can be a great benefit if you get hot at night), but it's still designed to keep you fairly cool.
The other downside is that if you're a very short or tall person, it may not work out the way it should do. The 100-night sleep trial can help here, but it's something to be aware of.
Overall, we'd definitely recommend the AS4!