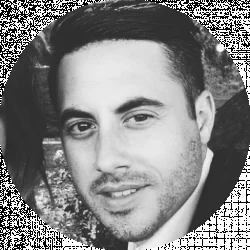 Latest posts by David Borgogni
(see all)
You are finally ready to make the biggest splurge and buy that luxury mattress you've been eyeing. The only question is: Which mattress will it be? Sleep Number vs Tempur-Pedic?
Both are popular mattress companies with a wide range of customizable top-of-the-line products. A selection that can make anyone lose their sleep. Mattresses aren't a cheap purchase, and they aren't a product you buy often. So, why not take more time and do your research before you go pick one?
If you've been lost in the Sleep Number vs TempurPedic debate, we can help you decide! In this article, we've compared the features of these top two brands of mattresses so you can make the right pick. Curious yet?
Let's begin and find you the best mattress for many blissful nights of sleep!
Bottom Line Up Front: The overall better value buy here is the range of mattresses from Sleep Number that is cheaper than Tempur-Pedic mattresses. That said, if you really need a mattress for pressure point relief, Tempur-Pedic's range of mattresses is a great option.
Main Differences Between Sleep Number vs Tempur-Pedic
The main difference between Sleep Number vs Tempur Pedic are:
Sleep Number makes air-bed mattresses, whereas Tempur-Pedic makes foam and hybrid mattresses.
Tempur-Pedic mattresses are in the expensive range, whereas Sleep Number mattresses are in the affordable price range.
Tempur-Pedic has a range of mattresses, and each one offers different levels of firmness, whereas Sleep Number allows you to buy one mattress and adjust its firmness as required.
Sleep Number mattresses need electricity to operate their settings, whereas Tempur-Pedic mattresses do not.
Factors to Consider When Buying a Mattress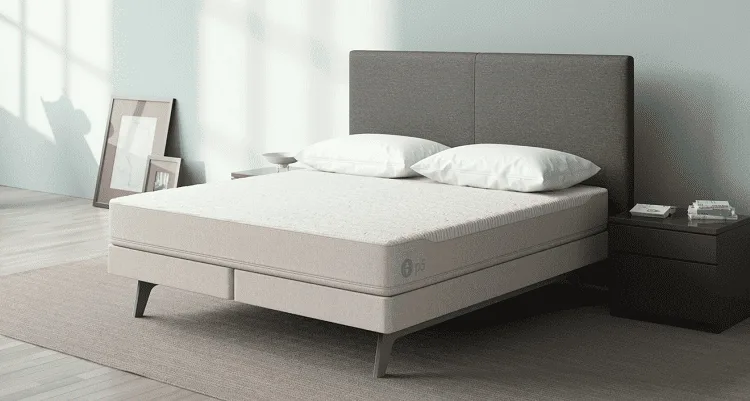 If this is your first time buying a mattress, you might need some help. We've made a list of things for you to think about and consider when making a big purchase. Think of these factors as guidelines to help you make a well-informed decision.
Mattress Size
Mattress size, in the mattress industry, refers to the width of the bed. This is mainly dependent on how many people will be sharing the bed. Deciding on a mattress size may seem simple, but the difference between a King and Queen size can be mind-boggling.
Mattresses are usually available in these sizes:
Twin
King
Queen
Full
California king
There are more options available on the market, but you will find these five sizes everywhere. Clients who want a bed perfectly suited for them can get them customized. This means picking a mattress with features you love and having it custom-made for you in your chosen dimensions.
You can check if the manufacturer of your choice provides customizations in size for your choice of mattress.
Mattress Type
Type refers to the material used to make the mattress. The materials used can be foam, latex, spring, air, and others. The material is not just a product that fills up your mattress but one that decides how comfortably you will be able to sleep on it.
We shall discuss the memory foam, air, spring, and hybrid materials in this article.
Comfort Layer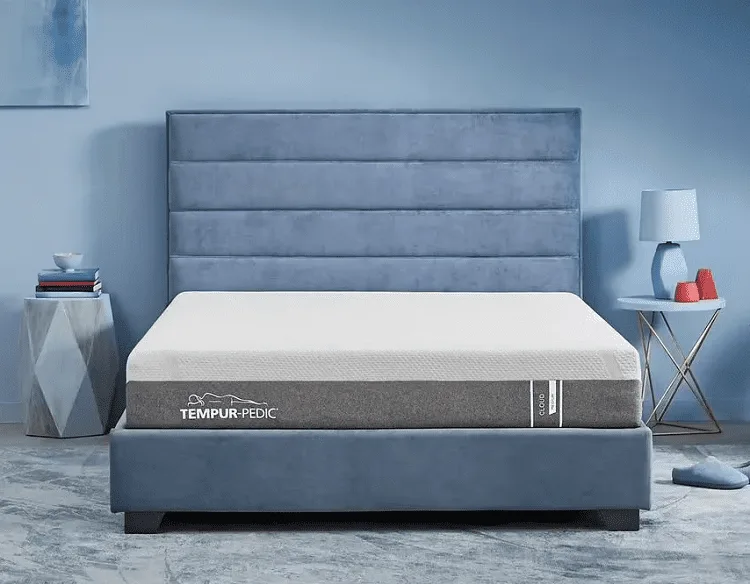 The layers that make up your mattress are crucial to your comfort. Since we're dealing with two brands and their product ranges in this article, we'll be discussing this only briefly. The number of layers and the material they are made of determines the firmness of the mattress.
Some mattresses have a firm foundation and soft top layers to give the sleeper support and comfort. But it is not just the layer that makes a difference but also the person sleeping. Features that appear comfortable to light-weighted people might not seem as comfortable to those on the heavier side.
Sinkage, edge support, and motion control are some specifications to look out for when considering the layers. Layers are also responsible for the temperature sensitivity of the mattress.
Sleeping Position
Mattresses are also made keeping the position of the sleeper in mind. After all, one firmness level cannot support all sides of the body just the same. Side sleepers often need something softer and should go for softer mattresses. On the other hand, back and stomach sleepers need a firm mattress to support their spine.
In the middle are those who change positions throughout the night. If you're in a similar category, try opting for medium firmness.
Movement
Many people change their sleeping position throughout the night. A few move around more often than others and also risk waking up their partners in the process.
If you're in the category, a mattress that factors in this type of sleeper is a must-buy. Memory foam is also a great option if you or your partner tend to move around while sleeping. The foam pushes down directly beneath the sleeper so it does not push down the entire bed. As a result, it prevents the transfer of motion from one side of the bed to the other—an ability known as motion isolation.
However, what isn't good for motion isolation is an air bed. That is because air beds are bad at restricting the transfer of movement.
Price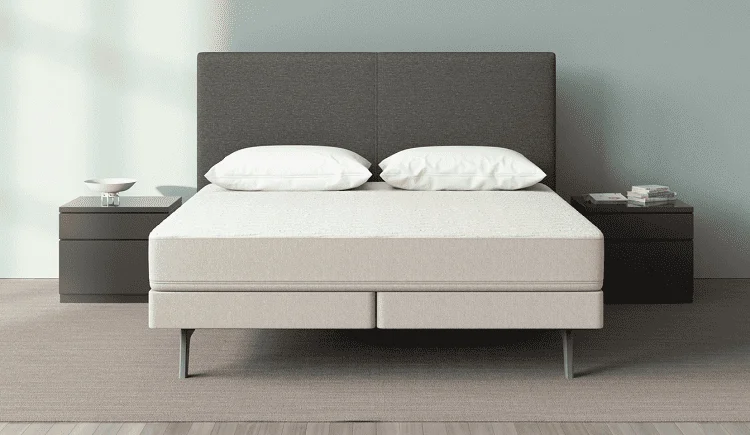 I'd say put down a budget, but also be flexible. A mattress is a long-term purchase and one product that you use a lot in your everyday life.
Try the following steps to pick the best one:
First, try to research industry rates and offers available.
Then do your research of products and features you love and list down their costs.
Now think about what you can compromise and what you cannot.
You can also look at trial periods if you like. If you're unsure what features to prioritize when out shopping, there is another way to go about it. Simply try lying down on mattresses for at least 5 minutes. That's one surefire way to tell if the mattress feels comfortable.
Sleep Number vs Tempur-Pedic: Comparison
Sleep Number: Characteristics
Sleep Number is known for its adjustable range of air mattresses that can be customized for firmness. Let's check out some features of the Sleep Number mattresses.
Mattress Type
Sleep Number offers you a range of models with varying levels of adjustable cushioning. Their air mattresses use air pumps and adjustable chambers to customize the mattress to the sleeper's needs. They provide a lot of adjustable settings and single or dual control depending on the size and series.
The dual air chambers that are a part of the mattress must be assembled by the consumer or the delivery person. This can make assembly a hassle at times. I love that the dual chambers make it easier for you to customize only your side of the bed.
One drawback of this is when the bed is in two different settings, it pushes the center down. This might make rolling over to the middle uncomfortable.
Firmness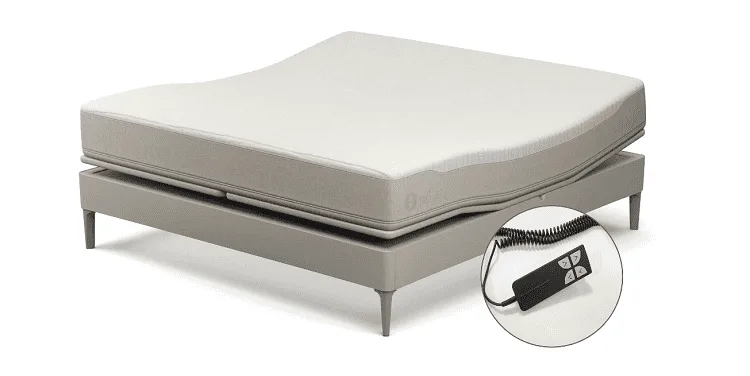 Since the mattresses are made with foam and air chambers, the firmness is very accommodating. It is completely customizable down to the details and can be adjusted with the touch of a button. What did annoy me was its loud pump that has to operate to make the adjustments. This means a light-sleeping partner is sure to be woken up in the middle of the night.
According to one study, custom-inflated mattresses improve sleep quality and comfort and help with spinal alignment. This is clear after you've slept on the mattress for just a week. You also get individual control settings to adjust the softness and firmness of the mattress on your side alone!
Some drawbacks that I faced with this product were the risks of damage. These include puncture risk, inner firmness control structure malfunction, and malfunction from improper handling. This risk was more apparent from the moving parts inside the model.
Another con is that the models need electricity to work. Without electricity, the bed stays stuck in the last level it was adjusted to. The mattress can change firmness with barometric pressure or temperature changes.
Sizes Available
Mattress models from Sleep Number are available in sizes like:
Twin
Twin XL
Full
Queen
King
Split king
FlexTop king
California king
FlexTop California king
Split California king
Certification
The Sleep Number mattresses all come with a CertiPUR-US certified foam proof.
Temperature Regulation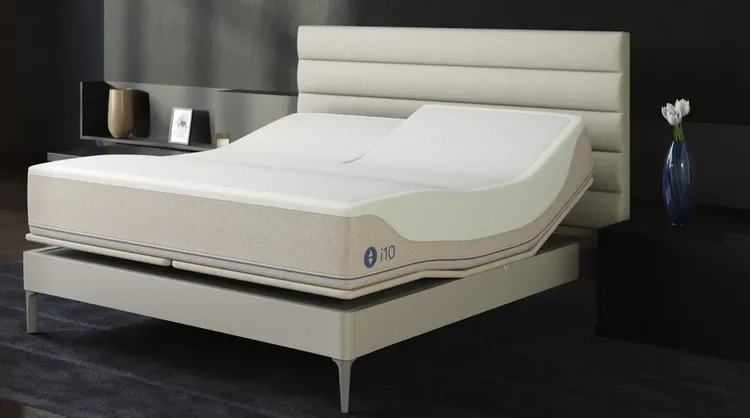 The Innovation series is your best bet for a temperature-regulating mattress. It comes with a breathable temperature balance surface that absorbs excess heat to keep you cool or warm as needed.
Pricing
Sleep Number mattresses will be a better choice if you're looking for the lower-priced range out of the two brands. However, they have a variety of mattresses in both the low and high price range. If you're looking for something inexpensive, go with the C2 Smart Bed Classic Series. If you have the budget, pick from the Innovation range for a quality option.
Warranties and Offers
Sleep Number offers a 100-night sleep trial, and their mattresses come with a 15-year warranty.
With Sleep Number, you also get some unique features like their:
Sleep IQ technology to track biometrics for sleep insight
Sleep movement response technology to adjust the firmness
However, those claims of biometric tracking have not stood up to the test.
Reviews
Most customers love the control Sleep Number gives them and the customer service too. There is genuinely no other that can provide such a great variety of firmness levels and such a wide range of products. What customers do not like is the loud air pump that you can't use without waking up your partner.
Most reviewers also do not support biometric-tracking technology. They say its claims aren't validated.
Sleep Number: Features
Air mattress
CertiPUR-US certified foam
Sleep IQ technology
Adjusts to sleeper's comfort and according to body shape and weight
Offers control over firmness levels
Wide range of models to choose from
Contours to sleeper's body to support their spine
Reduces the number of pressure points
100-nights trial offer
15 years warranty
Pros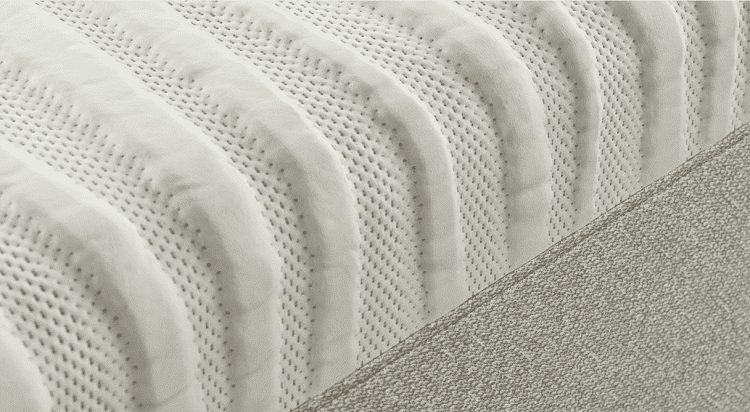 Affordable
Alleviates discomfort
Variety of firmness settings
Separate settings for both sides of the mattress
Reduced motion transfer
Cons
Needs electricity to operate
Loud pump
Tempur-Pedic: Characteristics
Tempur-Pedic is known for its range of mattresses that perfectly adjust to the body shape and weight to alleviate discomfort. Let's look at the features of the Tempur-Pedic mattresses in detail.
Mattress Type
The material in Tempur-Pedic mattresses is brilliant. This comes as no surprise considering that the product was originally created to cushion astronauts during space travel. You can choose from all-foam mattresses or hybrid mattresses. The foam versions come with a foam base, while the hybrid ones come with a spring coil base.
Tempur-Pedic provides the same three top layers with all of their mattresses. These include:
A temperature-regulating top cover with an antimicrobial design to protect against common allergens
A soft top layer
A layer for added support (type of foam may change based on model and firmness level)
The mattress also automatically adjusts itself to the sleeper's shape, body, weight, and temperature. That's the magic of its superior quality foam. Unlike the Sleep Number, this mattress cannot be disassembled. So transport is challenging.
Firmness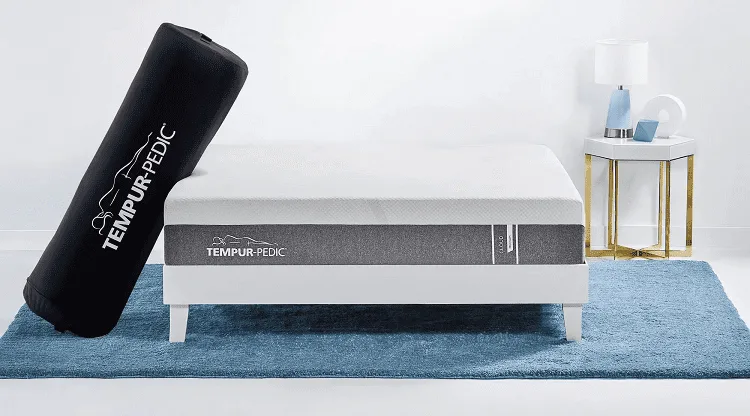 Tempur-Pedic mattresses use a high-density foam that is also viscoelastic. The material is firm overall and softens up over time to give you a medium-firm mattress that supports most types of sleepers. Foam is good for relieving pressure and offers superior relief to the pressure points. This is great for those experiencing body aches.
However, foam characteristics are an annoyance for side sleepers and their shoulders and hips. On the other hand, hybrid mattresses help support all body types. Tempur-Pedic's hybrid mattresses take some breaking into but provide more durability and support than the foam versions.
Hybrid mattresses are also more durable and promote airflow in the base layer with their spring coils. The coils also help give the mattress and your body more support. If you're the kind that prefers not to sink into the mattress every night, then go for a hybrid one from Tempur-Pedic.
If you've ever been woken up due to lots of movement on the other side of the bed, memory foam is the solution. Memory foam also has another benefit. It is good at motion isolation. The foam isolates and prevents any movements from being transferred over the bed's surface. This gives you a chance to sleep peacefully with your partner without waking up from their constant shifting.
Sizes Available
Tempur-Pedic mattresses are available in the following size options:
Twin
Twin XL
Double
Queen
King
Split king
California king
Split California king
Certification
The foam on these Tempur-Pedic mattresses comes with the Certi-PUS-US certification.
Temperature Regulation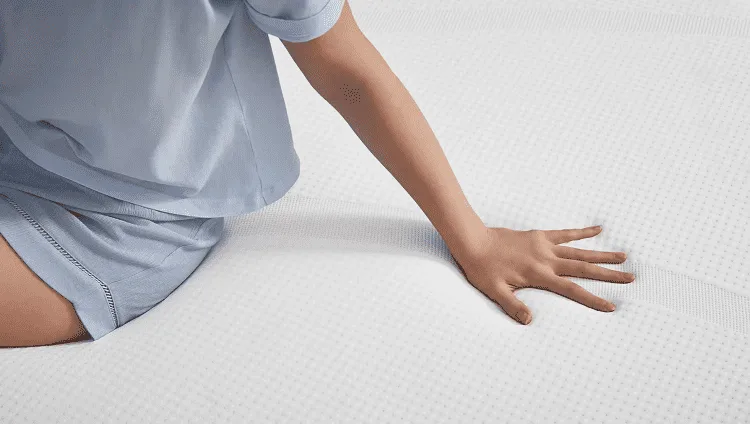 The Tempur-Pedic mattresses' drawback is that they are temperature sensitive. The comfort levels are not as customizable, and their shape responses to changing positions are also slower. Temperature compatibility is not the best feature of these foam mattresses. As a result, their mattress cannot be used with heated bedding. If you're a hot sleeper, you are better off with some of the other products on the market.
Or, you could try the Tempur-breeze range. The breeze range has two variants, and both come with a cooling cover. They also have features like a ventilated foam to promote airflow throughout the night.
Pricing
I wouldn't advise you to go for a Tempur-Pedic mattress if budget is the key factor influencing your decision. Their products are priced too high for the budget buyer.
However, if you'd still like to try their offerings, try some cheap options like the Cloud or Adapt series.
Is your budget flexible?
Pick the best from their top-line products like the Tempur-Breeze, and you won't be disappointed.
Warranties and Offers
With the purchase of every Tempur-Pedic mattress, you also get a 90-night trial, free delivery, and a limited warranty of 10 years.
Reviews
Most reviewers found the mattress great for issues like back pain. Some said that the soft firmness level advertised does exactly as it says and provides comfort with just enough firmness.
Most of their high-range products had better reviews than the lower-range ones.
Tempur-Pedic: Features
Spring and foam mattress
Reduces the number of pressure points
No moving parts (except for their Tempur Choice series)
Automatically contours to sleeper's body
Automatically readjusts when sleeper changes position
Lots of options to choose from
Certi-PUS-US certified foam
10 years warranty
90-night trial period
Free delivery
Pros
Firmness options
Relieves backaches
Motion isolation
Cons
Expensive
Readjusts slowly
Not the best for temperature regulation
Are There Any Alternatives?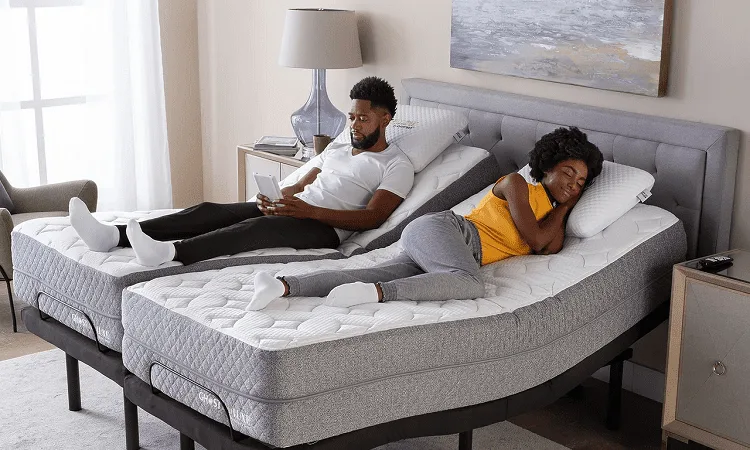 Are you a hot sleeper who needs some serious cooling features or someone who needs a mattress that feels like a hug? Check out our Leesa vs. Ghostbed comparison to find just what you need.
Need something for your partner who's a heavy sleeper or a constant shifter? Check out our Winkbeds vs. Saatva comparison. Does your budget only allow you a mattress under $500? Well, we've found some of the best mattress deals under $500 for you!
Mattress Buying Tips
Test the mattress by lying down on it for at least 5 minutes
Read the fine print, especially to check the warranty and return policies on products
Negotiate the prices or ask for additional features or add-ons with your purchase
Shop during the big weekend sale events when discounts are available on top-of-the-line products like the Innovation series from Sleep Number and Tempur-Pedic's Breeze series.
Check out some of the best sale seasons of the year and what to buy in which season!
FAQs
Question: How Often Should I Flip the Mattress?
Answer: You must flip all your mattresses at least once in six months. However, if your mattress comes with foam only on one side, you should avoid flipping it. Instead, you should rotate the mattress 180 degrees once every six months.
Question: How Do I Control the Sleep Number Bed Settings?
Answer: You can control your Sleep Number bed and adjust its position with the SleepIQ app or Sleep Number remote.
Question: Will the Tempur-Pedic Mattresses Prevent Bed Bugs?
Answer: It depends. Most Tempur-Pedic mattresses are treated so that they are dust-and-mite resistant. The mattresses are also produced with new and high-quality materials. Yet, there is no guarantee of whether the mattress would hold in a house infested with bed bugs.
The Verdict: What's the Best Mattress for You?
This is a difficult question, but let me give you some pointers to make your decision easier. Sleep Number is the best option for couples whose sleeping patterns are very different and often collide. The mattress comes with many firmness settings that help with back pain. It may, however, be too expensive for the single sleeper.
Overall, Tempur-Pedic, with its all-foam and hybrid mattresses, has been at the top of my list as I often suffer aches from sleeping on my sides. However, those looking for cooling features must go for the mid to high range mattresses regardless of the brand.
A mattress is not a small investment, and doing some research on the features will help you have a restful sleep at night. Make sure to try out a few mattresses first. Once you do, narrow down your preferences, and settle on the best one for you.
Sleep well!