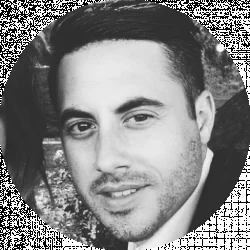 Latest posts by David Borgogni
(see all)
Every host wants their guests to feel comfortable in their home, but this can be difficult if the bed in your guest room isn't comfortable. Finding the best mattress for the guest room will ensure your friends have a good night's sleep while they are staying with you.
Figuring out how to find the best mattress can be a daunting process as there are so many manufacturers that offer high-quality mattresses. What's more, each brand lets you choose from a broad range of models that can all be a great fit for your guest room.
So in this article, we are going to take a closer look at some of the best mattresses for the guest room and discuss some of the important features a guest room mattress should have.
The 8 Best Mattresses for The Guest Room
Brooklyn Bedding Bowery Signature Hybrid – The Best Hybrid Mattress

Comfortable and affordable is the best way to describe the Brooklyn Bedding Bowery Signature Hybrid mattress. The model's top layer features Titan Flex™ foam that merges the best features of foam and latex materials.
You can select how firm the mattress's second layer is going to be as the manufacturer lets you choose from Soft, Medium, and Firm options. Beneath this layer, you will find 961 6-inch Ascension™ coils that support the entire body, while eliminating the motion transfer between persons who are sleeping on the mattress.
These coils also provide additional support around the edges of the mattress which ensures that your feet and your head are always in a comfortable position.
The Signature Hybrid mattresses are available in a variety of sizes that range from short full to king so that you can pick the one that best matches the size of the bed in your guest room.
Best Overall
Pros
Customizable si//,nljlm o,k0,.mze and firmness
Excellent contouring and responsiveness properties
Home delivery option is available
The 10-year warranty and 120-day free trial period
Cons
Not well suited for heavyweight sleepers
Poor cooling features
Check out how Brooklyn Bedding compares to Others:
Casper Original Mattress – The Best Mattress for Combination Sleepers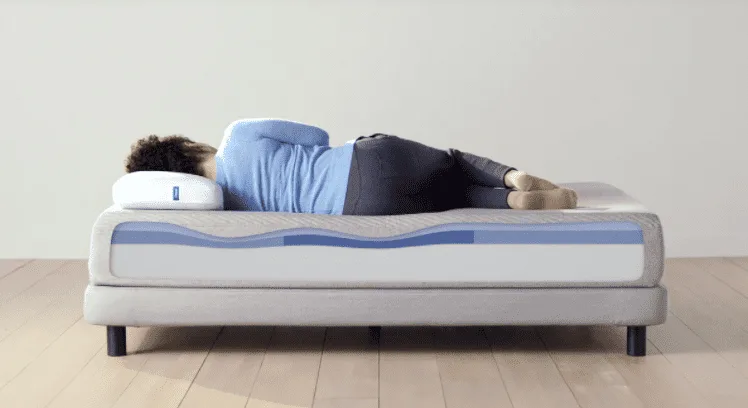 Chances are that your guests change sleeping positions frequently, and the Casper Original Mattress can accommodate their needs. This all-foam mattress strikes a perfect balance between support and cooling features as the AirScape™ cooling system moves the body heat away from the sleeper.
The top layer of this mattress contains holes that transfer the heat generated by the sleeper deeper into the mattress. The Casper Original mattresses are also highly responsive as they adjust quickly to the sleeper's current position.
Moreover, this model has 3 zones for lumbar support which ensures that the sleeper's spine is never in an uncomfortable position.
The firmness of this mattress varies from region to region since the foam is softer in the upper area where the shoulders would normally be and firmer in the middle which provides more support to the lower back and hips. This mattress is available in Twin, Twin XL, Full, Queen, King, and CAL King sizes.
Check out our Casper vs Yogabed compression to find out which brand offers better mattresses.
Most Comfortable
Pros
Adjusts quickly to the sleeper's position
Good cooling properties
Alleviates pain and helps the body to relax
Available in six different sizes
Cons
No free trial period
Ill-suited for sleepers who prefer firm mattresses
Saatva Classic Mattress – The Best Dual-Spring Mattress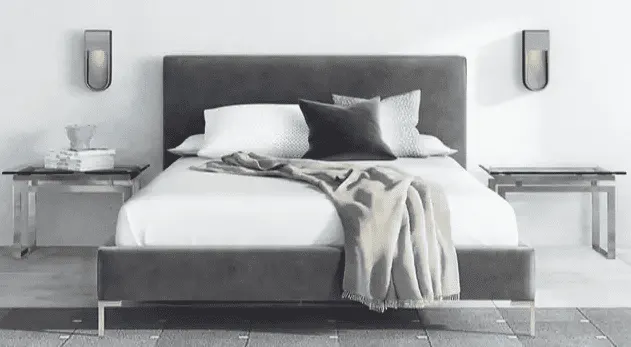 If you want to make your guests feel like they are staying at a luxury hotel, then you should consider buying the Saatva Classic Mattress for your guest room. These mattresses are made from eco-friendly materials and they are available in three different firmness options.
The base of these mattresses contains 416 tempered steel support coils that prevent them from sagging, while the pocketed coils that are located above the support enable the mattress to adjust to your body and eliminate the motion transfer almost entirely.
The top Euro pillow layer contains enough cushioning materials to ensure maximum comfort, and its Guardin® botanical antimicrobial fabric treatment protects you against potential allergens.
The manufacturer lets you choose between 11.5-inch and 14.5-inch mattress heights and you can test the mattresses you're interested in for 180 nights before deciding if you want to purchase them. However, you should keep in mind that the price of Saatva Classic Mattress depends on its size.
Pros
Cutting-edge dual-spring design
Features the spinal zone that keeps the spine straight
High-density foam rails provide supreme edge support
Suitable for all sleepers
Cons
The cooling system could be improved
Price can make these mattresses a poor fit for a guest room
Nectar Memory Foam Mattress – The Best Memory Foam Mattress

Each feature of the Nectar Memory Foam mattress provides maximum comfort to a sleeper. The 5-layer construction ensures that people who like to sleep on their stomach, back, or side can relax in their sleep.
Each layer is built from the memory gel that adapts to the sleeper's position which makes the Nectar memory foam mattress a great choice for combination sleepers.
The breathable cooling design ensures that the body's heat is dispersed quickly so that you can sleep comfortably even during hot summer nights. Optionally, you can also get a Quilted Cooling Tancel™ mattress cover that will ensure that the bed's temperature is always at an optimal level.
The width of the mattress is 11-inches regardless of its size, and the manufacturer lets you choose from all standard mattress sizes. You will also get several mattress accessories like the cooling pillow or mattress protector if you opt for any of Nectar's models.
Best Memory Foam Mattress
Pros
Great contouring capacity
Low motion transmission
Good heat dispersal features
Excellent quality at an affordable price
Cons
It may not be firm enough for all sleepers
These mattresses don't handle weight well
Linespa Memory Foam Hybrid Mattress – The Most Affordable Guest Room Mattress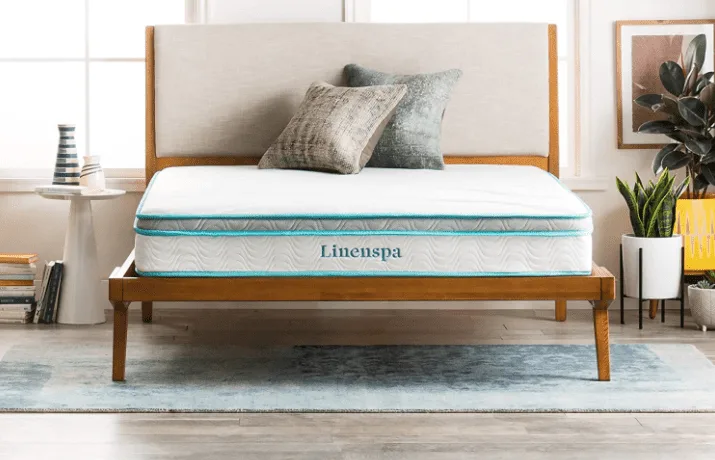 You don't have to spend hundreds of dollars on a guest room mattress since the Linespa memory foam hybrid mattress provides a high level of comfort at an affordable price.
These mattresses feature a layer made of hypoallergenic memory foam that is supported by a layer that has a conventional innerspring design. You can choose between 8-inch, 10-inch, and 12-inch mattress height options without any additional cost, and opt for any of the standard mattress sizes.
The memory foam supports the entire body and allows you to stay in a comfortable position while you are asleep. However, the motion transfer properties of this mattress are not impressive and you will feel every move your partner makes.
These mattresses are medium-firm and no other options are available, which makes them a poor choice for sleepers who prefer soft or firm mattresses. The manufacturer offers a ten-year warranty for all of their products, which makes these hybrid mattresses a great investment.
Most Affordable
Pros
The hypoallergenic memory foam adjusts to the body shape
Available in several different sizes
6.5-inch coils are very durable
Affordable
Cons
The edge support if far from great
Only one firmness option available
Puffy Mattress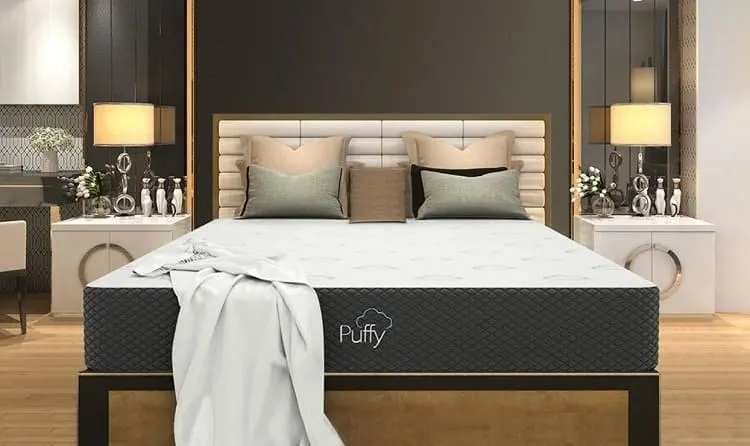 The motion isolation properties of Puffy Mattresses make them an ideal choice for couples that don't want to disturb each other by turning in their sleep. You can place a Puffy mattress on almost any frame as they adjust to all surfaces seamlessly.
All of the brand's models have a cooling gel layer that doesn't absorb heat and enables you to sleep without any disruptions. These mattresses also feature Firm Core support foam that adjusts to your sleeping position while keeping your spine aligned.
You will also get a stain resistant mattress cover and a pillow if you decide to purchase a Puffy mattress of any size. These mattresses are manufactured in the United States and they are delivered free of charge to your home address.
You can also use a 101-night sleep trial to decide if a Puffy mattress is a good fit for your guest room, and you'll receive a lifetime warranty if you buy the model you ordered.
Pros
Free delivery anywhere within the United States
Firm core support foam ensures relaxations of all body parts
Excellent cooling features
Highly flexible as it fits on any frame
Cons
Not designed for overweight people
You must place the mattress onto the support on your own
Bear Mattress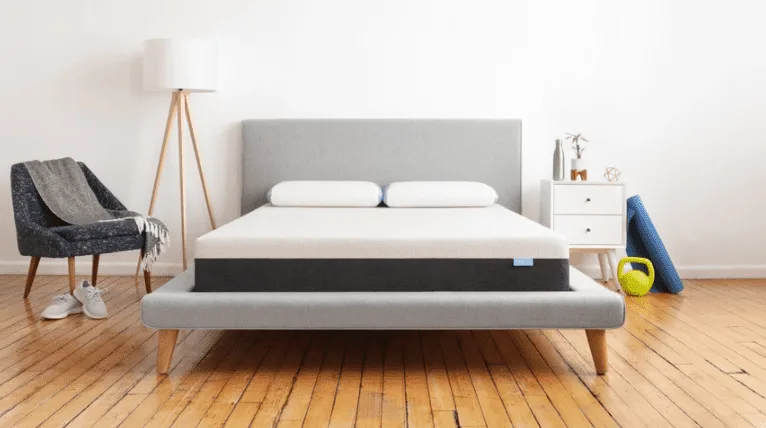 Getting a Bear Mattress for your guest room will ensure that the people you host get the rest they need after a long day. The responsive transition foam adjusts to the body shape as it changes positions throughout the night which makes these mattresses a great option for combination sleepers.
The high-density support foam that is located at the base of the mattress ensures that it remains in perfect condition even if it is used frequently.
The cooling properties of Bear Mattresses are their most distinctive feature since the cooling graphite-gel memory foam efficiently gets rid of the heat the sleeper's body generates. All Bear Mattresses come with a breathable Celliant® cover that reduces overheating to the minimum.
The manufacturer offers a 100-night free trial, but you'll only get a limited ten-year warranty if you purchase a Bear mattress. What's more, additional mattress accessories have to be purchased separately.
Pros
Made from eco-friendly materials
Contains graphite-gel memory foam that provides sufficient cooling
Reduces chronic fatigue and alleviates muscle pain
Available in all standard sizes
Cons
Not the most budget-friendly option on the market
Queen and King size models weigh more than 70lbs
Tuft & Needle Original Mattress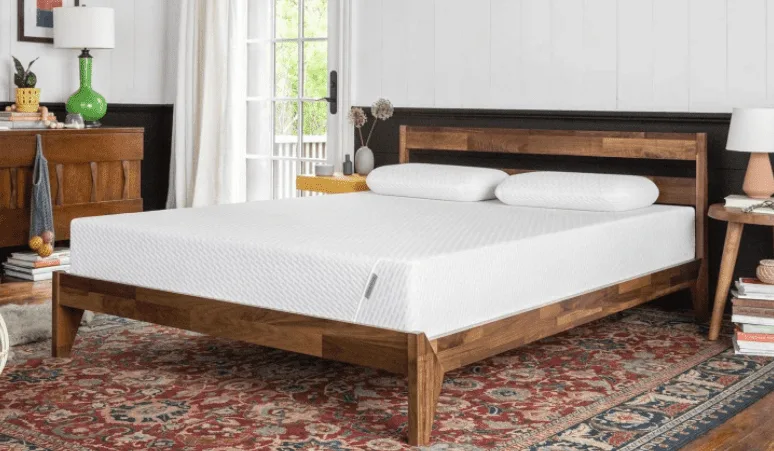 Although they don't come with an impressive set of features, Tuft & Needle original mattresses can still keep your guests comfortable during a sleepover.
These mattresses are made of T&N adaptive foam that adapts to the body's shape and position and provides comfort to sleepers even if they are changing positions frequently.
The heat-absorbing graphite prevents the mattress from overheating, while the cooling beads made of ceramic gel provide the support the body needs to remain in a comfortable position. The open-cell support foam that is at the foundation of this mattress extends its lifespan.
The Tuft & Needle original mattresses come with a cover that protects them from dust and other allergens, as well as stains, but you should keep in mind that you shouldn't remove the cover. A hundred-night free trial and a ten-year limited warranty are available for all Tuft & Needle models.
Pros
Less expensive than mattresses with similar features
Made from materials that adapt to the body shape
Efficient cooling
Available in all standard sizes
Cons
All accessories must be purchased separately
Delivery not available outside of the United States
The aspects worth considering while choosing a mattress for a guest room
Even though a guest room mattress is not used daily, it should still have the properties that enable your guests to rest during the night. Hence, hypoallergenic features, good edge support, or efficient heat disposal can help your guests sleep better while they are visiting you.
You should also consider the size of the bed in your guest room and make sure that the mattress you choose matches its dimensions. Here are some of the most important features you need to look into while choosing a guest room mattress.
Mattress type
Despite sharing some of the features, there are some major differences between different types of mattresses. Memory foam mattresses are arguably the most popular option as they adjust to the body's position while providing the necessary support at the same time.
Innerspring models are equipped with steel coils at their base which makes them more durable than other types of mattresses. However, their contouring properties depend on the material from which the top layer is made.
Hybrid models are usually made of two or more materials and their quality depends on the materials that are used to create each of the mattress's layers.
Firmness
Most brands offer mattresses at different firmness levels. The firmest mattress a brand offers may not be a good fit for your guest room since some of your guests may prefer to sleep on a soft mattress.
That's why opting for a medium-firm mattress is the best solution as it will accommodate the needs of most sleepers and adjust effortlessly to their sleeping positions.
Cooling properties
Even if your guests are not hot sleepers, they will appreciate sleeping on a mattress that has good air circulation. Checking if the model you're interested in has a heat-absorbent gel will help you estimate its cooling capacities.
On the other hand, there is no need to overspend on a mattress with advanced cooling features because it won't be used on a daily basis.
Size
Measuring the size of the bed in your guest room will enable you to know how large a mattress should be. Most manufacturers produce mattresses in standard sizes and you will be able to choose from Twin, Twin XL, Full, Queen, King, and CAL King options depending on the dimensions of the bed.
You should keep in mind that the price of a mattress increases with the size.
Pressure relief and spine alignment
A mattress that distributes the body weight evenly and reduces the stress of the muscles and joints handle improves the quality of sleep. Also, models that adjust to the sleeping position to keep the spine in the natural position will help your guests sleep better.
Durability and affordability
Choosing a mattress that is made of high-quality materials will bring comfort to your guests but it will also ensure that you don't have to change the mattress in your guest room every few years.
That's why you shouldn't opt for the least expensive option you can find, but rather try to find a mattress that offers a good set of features at an affordable price.
Best Overall
Most Comfortable
Best Memory Foam Mattress
Most Affordable
FAQs
Question: Are memory foam mattresses better suited for a guest room than innerspring models?
Answer: Both types of mattresses can be a great fit for any guest room, as they are durable and adjustable to different sleeping positions.
Question: How long can a mattress remain in packaging?
Answer: You shouldn't leave a mattress unpacked for more than a few days, and you also need to leave it for a few days in your guest room before you allow anyone to sleep on it.
Question: Should I get a hypoallergenic mattress for my guest room?
Answer: Hypoallergenic mattresses are protected from dust and other particles that can cause an allergic reaction, which makes them a great addition to guest rooms that are not in frequent use.
Question: Are mattresses expensive?
Answer: You can spend anywhere between a hundred and a thousand dollars on a mattress, but most models that are suitable for a guest room can be purchased for approximately $500.
The Verdict – What is the best mattress for a guest room?
A good mattress will make your guests feel more comfortable in your home and it will allow them to rest after a long journey. Each brand we included in this article produces high-quality mattresses that are built to last for at least a decade.
We recommend getting the Brooklyn Bedding Bowery Signature Hybrid mattress for your guest room because of its durability and affordability. Although the Casper Original Mattress is more expensive than the models offered by the Brooklyn Bedding it brings more comfort to sleepers.
Which of the best mattresses for guest rooms are you going to choose? Leave a comment and let us know or read our Dynasty mattress review to learn more about these high-quality mattresses.