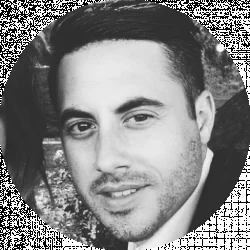 Latest posts by David Borgogni
(see all)
When it comes to linen sheets, Brooklinen vs Frette are two brands that stick out for several reasons. In our Brooklinen vs Frette comparison, we will give you an overview of the products, values, and buying experience of both brands to help you decide which one is the best choice for you.
Brooklinen is an up-and-coming bedding company that some might call a digital-first business. After all, they call themselves 'The Internet's Favorite Sheets' for a reason.
On the other end of the spectrum, we have the already established Frette that's been in the business for over a century. Frette offers a wide range of luxury bedding products and is widely considered amongst the best bedding companies in the world.
Brooklinen has made a name for itself in online retail and offers a range of luxury bedding supplies. Frette, being a large, historic company, has wholesalers and retailers across the globe, due to which it has a somewhat higher price compared to Brooklinen.
Sleep in comfort by making the right choice. Here is our list of the best mattresses for heavy persons in 2021.
Bottom Line Up Front Summary: I personally prefer Brooklinen because it offers great comfort, style, and class at affordable prices. That being said, you can't go wrong with Frette as it epitomizes tradition.
Main Differences Between Brooklinen vs Frette
The main differences between Brooklinen vs Frette are:
Brooklinen sheets are known for being cozy and stylish, whereas Frette sheets are known for their rich feel and finishing.
Brooklinen duvet covers come in multiple color options, whereas Frette duvet covers are known for their twofold open hemstitch.
Brooklinen loungewear is about comfort and limited, whereas Frette loungewear is extensive and all about style and comfort.
Brooklinen have a Take Our Quiz section to help people find the right supplies, whereas Frette has a plethora of online resources and offers one-on-one consultation
Brooklinen is generally more affordable, whereas Frette products are pricier.
Brooklinen Vs Frette – Product Range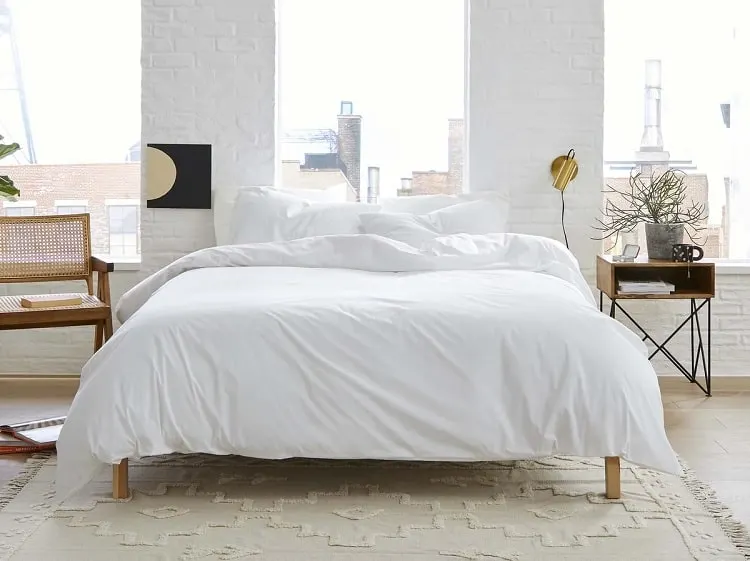 Sheets
Brooklinen has a wide range of bedding sheets despite being (relatively) new in the market. Compared to Frette, sheets and other bedding supplies by Brooklinen are available at more affordable prices.
Brooklinen sheet sets are ideal for people who are looking for comfort and luxury at a wallet-friendly price. The Classic Percale and the best-seller Luxe Sateen are two budget sheets that have a rich feel and smooth touch.
To accommodate your bedding needs for the winter, the Heathered Cashmere sheets will keep you warm and cozy while being lightweight at the same time. When the temperature starts to increase, you can swap them with the airy and rich Linen sheets.
Frette, on the other hand, is a classic choice for people who value brand name and experience in sheets. They offer a wide range of sheet sets available in various fabrics, colors, and styles. All the sheet sets are Italian-made and consist of a top and bottom sheets along with pillowcases.
From breathable and lightweight linen sheets to cotton sateen and percale sheets, you can find just about all types of bed sheets at Frette.
Their Classic Collection, consisting of Hotel Classic, Triplo Bourdon, and Doppio Ajour, are quite popular amongst people who want their beds to reflect the comfort and luxury of upscale hotels. The Classic Collection is available all-year-round and despite the price tag, it's the best selling sheet range by the company.
Duvet Covers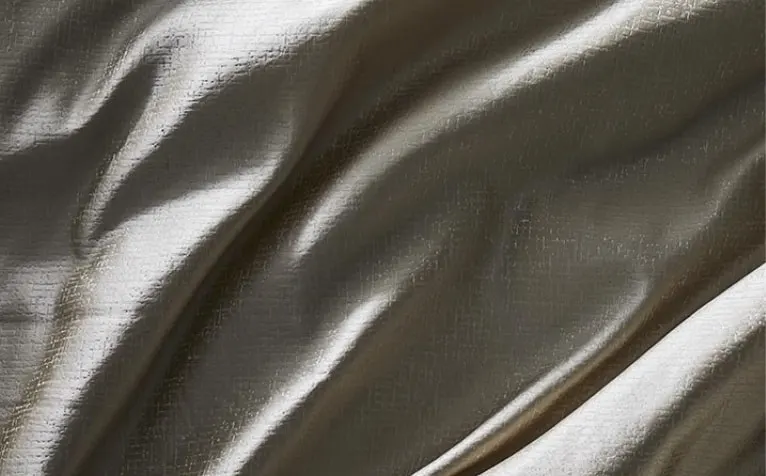 Duvet covers are fundamental in keeping us warm, but they can be challenging and costly to clean. Brooklinen and Frette both have an impressive range of duvet covers, yet the latter's is more extensive.
Frette's duvet covers incorporate embroideries, aesthetic designs, fascinating latest trends, and lively tones. Its smash hit, the Doppio Ajour, highlights the brand's particular twofold open hemstitch; made in Italy, the cover is a top choice for buyers.
While Brooklinen's line of duvet covers is modest, you do get a lot of shading choices.
The Luxe Duvet cover variation, for example, highlights eight classic tones, just as three limited-edition swatches. Also, the corner ties and fastens of the fabric are more significant, so it's simpler to utilize.
Down Comforter
Brooklinen and Frette both provide some of the best down comforters you can buy today. While typically used in the winters, in some parts of the world, down comforters are an everyday necessity.
Brooklinen is known for making lightweight and breathable down comforters that are ideal for all-weather use. The texture of their best-selling down comforters is fleecy and warm and encased in an iridescent cotton sateen shell.
Their Ultra-Warm Down Comforter, with a fill power of 750, is an ideal comforter for hot weather. Brooklinen shares that the down sofa-beds are made in Canada and are also treated with super- latest and some antimicrobials.
One of the more popular down comforters by Frette is the Cortina. Loaded with Polish goose down, the comforter holds its shape because of its sewing technology. The smooth white sateen case has a 380 string tally along with a twofold line crease finish.
Towels And Robes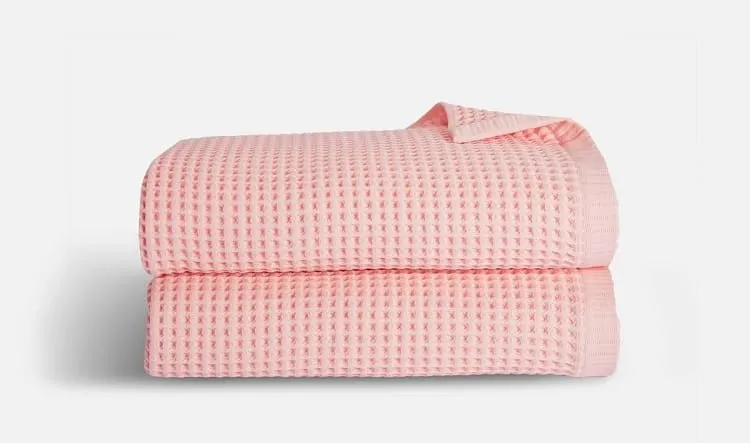 Frette certainly has an edge over Brooklinen in this category. While Brooklinen's line of towels and robes is more affordable, you get a spa-like feeling from Frette.
That said, Brooklinen does have some nice plush and linen robes available in 3 colors. You can currently choose from 4 different options that can keep you dry and comfy after a shower or swim, or when you're just lounging.
Frette has a much bigger range of towels, including entries from their Classic Collection. On their website, you can find two bathrobes, the Unito Shawl Bath Robe and the Continental Bath Robe. These are some of the best bath robes you can buy despite the hefty price tag.
Keeping in line with their upscale hotel feel, the towels are rich to the touch and bring to mind a luxurious spa-like feel. The Unito Bath Towel is after-shower richness at its best. The towel is made of plush-styled cotton terry and highlights the Frette logo weaved on the corner.
Loungewear
Brooklinen offers a decent, if not expansive, range of loungewear, whereas Frette has a complete range of loungewear from tee-shirts and pajamas to nightgowns and slippers.
The loungewear by Brooklinen is basic and that's how they want to be. It's soft, breathable, and lightweight, specifically designed to imitate the feeling that you never left your bed.
Brooklinen's loungewear is all about comfort and everyday use. You can buy an assortment of tees, hoodies, tank tops, pants, and sweatshirts available in multiple colors. The best part is, you can get a 10% discount when you buy 2 and 20% when you buy 3 or more.
Where Brooklinen exhibits simplicity in design and material, Frette has a more upscale feel with its loungewear. Launched in 1889 "Frette to wear" is the complete home wear collection of the brand and you can find some great options online and even more in physical stores.
The women's loungewear is all about style, soft-touch, and comfort, with an impressive variety in nightgowns. They also have pajama sets and robes that are sensual, classy yet cozy. The men's collection, while not as large as the women's, is still impressive.
You can tell that Frette is going for the premium feel with their robes and pajamas. However, what I particularly like about the men's collection is the slippers. I bought the Jay Slipper last year and it's one of the most comfortable yet stylish footwear I have.
While you're here, check out the top 10 Murphy bed alternatives in 2021!
Accessories and More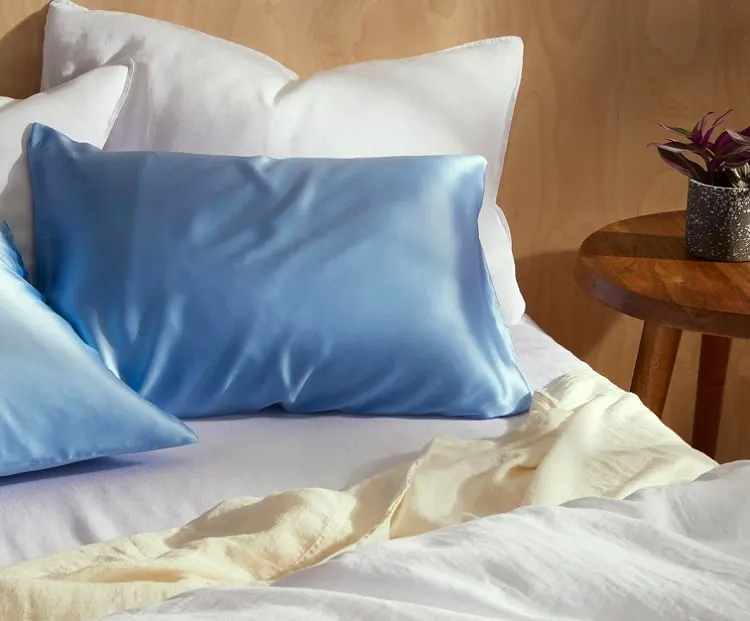 Both the companies offer a wide range of accessories to go with their products and to complement the bedroom, bathroom, and lounge settings.
Brooklinen's Bedcetera collection features premium bathroom rugs and mats, that too with their own fabric care products to improve longevity. They also have aromatic soy candles which you can use to create an ambiance in your bed and bathrooms.
The Mulberry Silk collection of pillowcases, silk eye masks, and silk scrunchies are made for women who love all things silk.
Brooklinen features a "Take Our Quiz" section, which essentially helps you find what you're looking for in a few clicks. Being an online retailer, you can expect to find good offers on their Last Call page. You can also lock down deals on key dates across months, such as Black Friday, Cyber Monday, Valentine's Day, and more.
Frette, as you would have guessed it, has a different approach and is more about the experience. Frette offers more a range of fragrances, decorative pillows, blankets, and more.
The World of Frette section allows you to get inspiration for bedding and bath ideas for general use as well as occasions.
Frette also has some excellent resources such as bedding guides, fabric finder, expert tips, and care guides. All these resources can help you find the right bedding and bath supplies and equip you with the knowledge to extend their life cycle with care.
You can set private appointments with any nearby Frette boutique to help you get the right supplies for your home. You can personalize your supplies by adding monograms and custom logos.
While Frette products are priced higher than most bedding and bath supplies from other brands, you can still bag a good deal by visiting their Sale page. Depending on the time of the year, you can get up to 50% off on different products in all the categories we discussed above.
Verdict
Across all the categories we discussed above, there is a common theme. Frette has a greater range of products and more luxury options to choose from. Brooklinen, however, matches comfort and class at affordable prices.
Being a primarily online business, Brooklinen has the advantage of scalability which allows it to provide high-end sheets, duvet covers, towels, robes, and more at wallet-friendly prices. Frette, however, has its place in history and has carved its niche with premium quality stitching and styles to go with.
Let's now compare the two brands based on factors like price, sizes, care, and buying experience.
Brooklinen Vs Frette – Price
On average, Brooklinen is more affordable across all categories than Frette. If you're someone who wants the best quality on a budget, then Brooklinen is the obvious choice for you. If the price is not an issue, then Frette will give you the freedom of choice in upscale supplies for your bed and bath.
From time to time, you can get a good bargain on various products of the brands. Other than online sales, Frette also has in-store clearance sales and holiday specials. To get the best bang for your buck, call your nearest Frette boutique and ask about the in-store sale to get an idea.
Brooklinen Vs Frette – Size And Color Options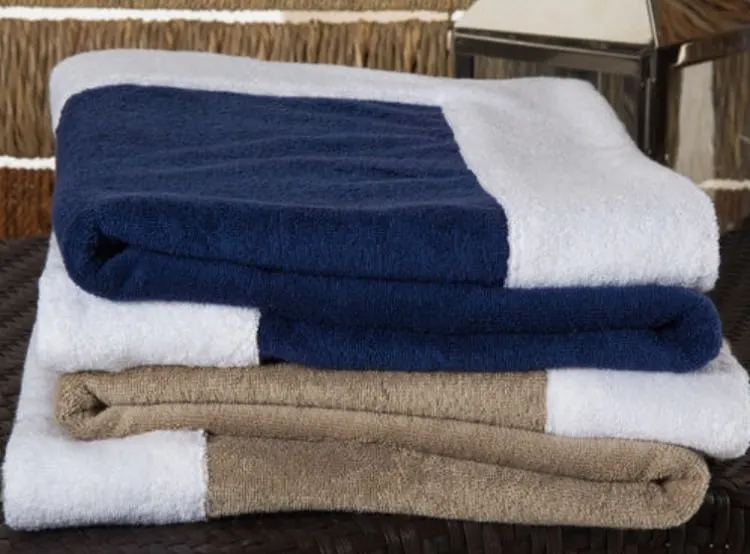 Brooklinen and Frette are both available in six sizes, starting from twin and all the way up to California lord. In terms of color options, I noticed that there is more variety in Brooklinen than Frette, even though the variety of products is much more in the latter.
The color choices are really apparent in loungewear and robes. Most loungewear options by Frette have either one or two color tones, which makes sense as their range is targeting a different market that cares more about the experience and opulence. On the other hand, Brooklinen has multiple color options to choose from.
Brooklinen Vs Frette – Fabric Composition
This is a little tricky because different types of products have different fabric compositions but for the sake of this review, let's talk about the similarities. Multiple products by both Brooklinen and Frette utilize 100% long-staple Egyptian cotton and European flax.
Both brands are Oeko-Tex certified, which means they are free from unsafe synthetic substances and fabricated materials. So despite the fact that Brooklinen is fairly new in the market compared to Frette, their fabric composition makes it a good choice for people looking for luxury bedding and bath supplies.
Brooklinen Vs Frette – Care Requirements
I think Frette takes the cake here with its excellent resources and guides on how to care for their products and improve their longevity. That said, Brooklinen care guides are also similar, if not that extensive, and may vary from Frette depending on the fabric material of the products.
Brooklinen Vs Frette – Shipping
Brooklinen offers free delivery across the U.S. if the order value is greater than $500. Since it's a digital-first business, you can find most of Brooklinen's range on Amazon as well. Most of their products come with a 1-year warranty. Frette offers free shipping in the U.S. regardless of the order value and all their core products come with a 1-year warranty
New Post: Ghostbed Vs Leesa – Which Should You Buy?
Can You Recommend Any Alternatives?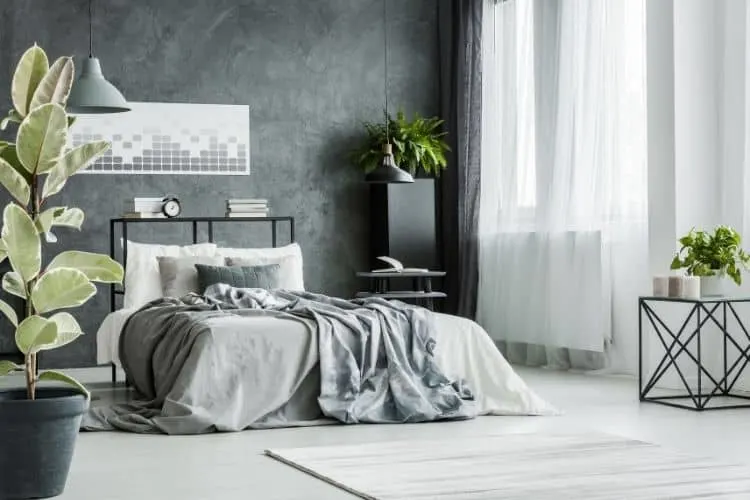 Yes, we've reviewed a few bedding companies you might be interested in buying from:
FAQs
Question: Is it Cheaper to Buy Frette Products Online?
Answer: Yes and no. Yes because some products that are on sale on the website may be available at full prices in physical stores. No, because there are in-store sales for holidays and to clear stock from time to time so you may end up getting a really good deal by heading to the nearest boutique.
Question: Can I Buy Brooklinen Products from Amazon?
Answer: You can actually buy both Brooklinen and Frette products on Amazon. Both brands have their flagship stores on Amazon, making it easier for you to buy bed, bath, and lounge supplies directly from the manufacturers.
Question: Can I Get A Discount When Buying Brooklinen Products?
Answer: Yes, you can check out their Last Call page for discounted offers. If you're buying for the first time, you can get a 10% discount at checkout. Both the brands have dedicated pages for their items on sale. You can also drop by close to the holidays and key dates of the year to get good deals on your desired products.
Conclusion – Brooklinen Or Frette?
Both Brooklinen and Frette are great brands in my opinion and cater to different target audiences, even though they are in the same niche.
What I like about Brooklinen is that you can get classy, hotel-esque bedding and bath fabrics at affordable prices. Their products don't feel like a compromise at all because you're getting high-quality fabrics for your day-to-day use.
Frette, however, is in a class of its own and for someone who values history, value, and opulence, this is a no-brainer. The loungewear they have is easily the best in class and their products from towels and robes to sheets and covers all epitomize class.