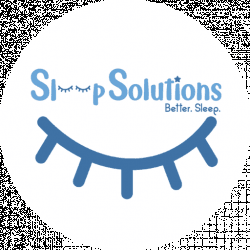 Latest posts by Sleep Solutions HQ Team
(see all)
Arthritis is a painful chronic condition that is characterized by inflammation of the joints. Arthritis alone actually isn't a disease, but rather a blanket term to describe common symptoms associated with a number of different joint diseases. One in 5 adults (18+) have diagnosed arthritis while 1 in 250 children suffer from it. In fact, arthritis is the most common cause of disability in the US.
Seeking relief from arthritis-induced pain or soreness is difficult, often leaving those with the conditions spending thousands or more on orthopedic solutions. Depending on where your joint pain is, it can be very difficult to find a sleeping position that alleviates pressure, not to mention finding a bed that will support without too much firmness.
About half of the population with osteoarthritis have trouble falling and/or staying asleep. While medication or therapy will be needed to treat arthritis, you also need to ensure that your bed is properly supporting your body.
There are two main thoughts when it comes to choosing a bed for an arthritis sufferer, and they are on opposite ends of the spectrum. Some believe that those with arthritis, especially in the hips, need a very soft mattress. The idea is that the softer the mattress the less pressure on the joints.
On the other hand, you have some people that swear a very firm mattress is what is best for arthritis. It wasn't long ago when doctors recommended very firm mattresses to relieve back pain. Sadly neither train of thought is correct.
Too soft of a mattress can actually cause worse pressure on the body due to lack of support. While you might not feel it in your sore hip, your spine will be out of alignment, and eventually, your pain made worse. Too firm of a mattress and pressure points will be painful.
Therefore it is important to consider sleeping position and your current mattress firmness (or lack of) to determine the best new mattress fit.
Here are the top 3 best mattress options for those suffering from arthritis and similar joint pain.
Tempur-Pedic Flex Hybrid Prima Mattress
Tempur-Pedic is a highly respected mattress brand that is often one of the first companies that pops to mind when you're shopping for a bed to alleviate pain. The Tempur-Flex Prima is a fast adapting, comfortable mattress that focuses on relieving pressure. Many agree that this model is a true Medium-Firm feel and ideal for a range of different sleepers.
The Tempur-Flex Prima is made up of a total of 6 layers, which include:
A premium fabric high-loft cover in an attractive design
Dual-layer SmartClimate system to provide cooling effect during rest
Extra soft Tempur-ES comfort layer for pleasant, soft feel
Tempur-Response layer to give a bit of bounce and help with weight distribution
Dynamic supports layer consist of densely packed coils for body movement
Sturdy base layer for support and to disperse body heat from bed
The Tempur-Flex Prima is available in all the normal mattress size options, as well as twin XL and split options for the king or California king. Pricing varies based on mattress size, ranging from $1,499.00 up to $2,998.00. Tempur-Pedic does offer financing options. Other incentives include a 90-night trial, 10-year warranty, and free delivery.
Zinus Memory Foam Green Tea Mattress
Buying a mattress from an online source like Amazon seems like a bad idea, but if you're on a budget and need pressure point relief, the Zinus 12″ memory foam mattress is an excellent choice. This memory foam queen-sized mattress retails for a mere $289.00 on Amazon yet has an incredibly high 4.4 out of 5 stars with over 10k reviews.
It almost seems too good to be true but it turns out for many that the Zinus memory foam mattress was exactly what they needed to alleviate body soreness and pain.
The Zinus Memory Green Mattress is only made up of three layers, which include the cover, a layer of memory foam, and a final high-density base support foam. Actually, thickness of each layer varies between mattress sizes, though customers have found all sizes to be equally supportive and soft.
If you enjoy the soft hug of a memory foam mattress but not the price, you'll really find the Zinus memory foam to be a bargain. This mattress is incredibly conforming and soft but still provides support to the body. Due to its relative softness dedicated side sleepers will really find this mattress to be satisfying.
All the foam used in this mattress is CertiPUR-US certified and is free of chemicals. The mattress is also infused with green tea extract and ActivCharcoal, which reduces natural mattress odors and help with relaxation prior to falling asleep.
Considering the price of this mattress and how many customers love it, this is an excellent choice for arthritis sufferers looking for something soft and cozy. Zinus does include a 100-night trial so if you find the mattress to be too soft you can always return it.
The Purple Mattress
Last but not least is a mattress that perhaps may be one of the ultimate beds available, in terms of technology. The rise in online-only mattress brands has brought a change in how mattress shopping is done as well as technology advances in creating the "perfect" bed. Purple is such a brand that has used some innovative technology to design a bed that seems to essentially work for everyone.
The Purple mattress is made up of 3 layers, not including the cover. These layers include:
Top Layer – 2″ of hyper-elastic polymer for cooling, bounce and pressure-point relief
Mid Layer – 3.5″ of polyurethane foam for support and deeper compression
Base Layer – 4″ polyurethane foam foundation for support and durability
Mattress cover is a blend of polyester and allows for easy airflow
The Purple mattress is unlike any other model due to its proprietary hyper-elastic polymer layer, but can be compared somewhat to a latex mattress. It has a similar bounce and cooling effect, that is actually better than most latex mattress. It also has a more dispersed, rounded contour when giving to pressure, which makes it even more comfortable than many pure foam mattresses.
The Purple Mattress is available in twin XL up to California king sizes, which prices ranging from $699 to $1,299 (For the latest prices and discounts, check here). Purple also offers financing, which could bring your payments down as low as $60 a month. Overall this model is a worthy investment and really gives a whole new experience to mattress shopping.
With so many happy customers finally achieve comfort, the Purple bed should be on your list to try before you opt for expensive coil mattresses.
Mattress shopping isn't a process to be rushed and when you have certain underlying health issues that affect sleep, like arthritis, it's important to compare beds before purchasing. When shopping keep in mind where your arthritis is and what position you tend to sleep in (back, side, stomach, or a mix).
You should also consider whether you're a hot or cold sleeper, especially if you tend to be more on the warm side. Feeling too warm while sleeping causes tossing and turning, which can cause more pain.
Also, if you are using your current mattress as a comparison, keep in mind that if it's 10+ years old or very well-used then it's going to be softer than anticipated. A heavily used, old extra-firm mattress is going to be much softer. Typically you should stay around the firm to medium-firm zone for most sleeping positions or a soft-firm for dedicated side sleepers