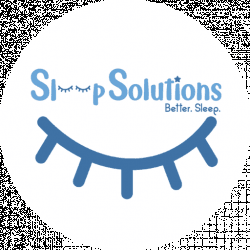 Latest posts by Sleep Solutions HQ Team
(see all)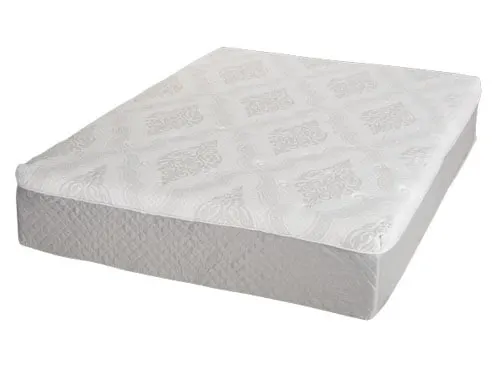 Novaform is a mattress brand owned by Innocor Comfort and is best known as being a mattress brand sold only by Costco, in stores and online.
The idea of purchasing something as expensive and important as a mattress from a big box store like Costco doesn't seem like a good idea, which is why it's so surprising to find that Novaform mattresses check out as being very nicely made. One of their best-selling models is the Serafina Pearl.
The Serafina Pearl sold as a medium feel mattress, offering that ideal comfort that isn't quite soft but isn't quite firm either. Many people find this mattress to be incredibly comfortable, regardless of sleeping position.
It is also great for neutral to warm sleepers as it has a slight cooling effect, allowing body heat to escape rather than remain trapped under you. It has excellent enhanced support without having a "sunk-in" feeling.
Based on first impressions the Serafina Pearl is a great all-around mattress, especially for couples that need a happy medium for their bed. It is also very competitively priced and has essentially all the same type of warranties that major mattress brands offer with their beds. Since Costco and online retailers make this model so easy to find, it really is a tempting purchase.
Features of the Serafina Pearl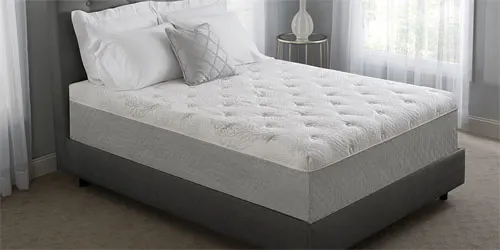 Here is a brief rundown of the main details you need to know about the Serafina Pearl.
Available in Queen, King and California King Sizes

Retails for $599 to $749 (when you use the Costco $200 savings) (Check this listing for the latest live prices)
Memory foam quilted top mattress design

Extra thick 14″ height for maximum comfort

Triple layer features ComfortLuxe Gel-Pearl, CustomWave Foam, and stable base foam

May be used with existing box spring foundation

Reduces tossing and turning as well as pressure point soreness

Evenly distributes body weight to prevent sinking or sagging

Doesn't need flipping or rotating
The Serafina Pearl is very well-designed, which is evident when considering the advantages the mattress offers.
Advantages of the Serafina Pearl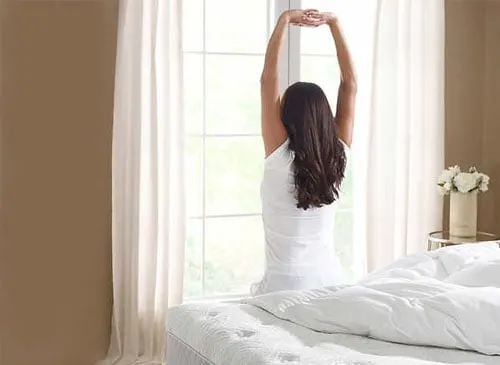 Majority of reviews for the Serafina Pearl are positive, claiming how comfortable and high-quality it is, especially when considering the price. Here are the top four advantages of the Serafina Pearl.
Great for Essentially All Types of Sleepers
The medium feel of the Serafina Pearl means it's ideal for back, side, or stomach sleepers, or for anyone that regularly sleeps in all three of these positions. It does help stop tossing and turning since the medium feel gives comfort but doesn't cause so much sinking in that you feel you need to readjust. The main reason why this bed seems to work so well for many different people is the design.
The triple-layer design has been put together with serious intention to provide an excellent overall feel for the average person. The top 3″ is new Novaform ComfortLuxe Gel-Pearl technology. This helps with giving the top layer a pillowtop effect but also is what provides cooling and breathability to this model.
In fact, this bed stays about 2x cooler than traditional memory foam beds for this reason. Finally, the last 8″ of the bed consists of a dense stability foam for support and integrity. Overall this means this bed is just a great middle-ground choice, especially for couples that can't decide of a medium soft or medium-firm style.
Priced Very Well for the Quality
Not only is the regular retail price very competitive for the Serafina Pearl, but Costco quite often has a $200 promotion for Novaform mattress which means you could pay as low as just $599 (Check this listing for the latest live prices) for a queen. When it comes to mattresses you usually get what you pay for, but the Serafina Pearl proves that you can get a very well-made, comfortable yet durable bed without going into the $1k+ category.
This makes this model great for people purchasing their first bed (i.e. young adults moving from home) or someone looking for a quality guest bed.
No-Hassle Purchasing and Delivery
Going to a furniture store, especially those high-pressure outlets, isn't very fun for customers. Pushy salespeople make the process difficult and persuasive (and borderline unethical) sales tactics sometimes mean customers leave with a mattress they really didn't want.
Being able to purchase the Novaform directly from Costco and their website eliminates this, making the entire shopping process more enjoyable. When purchased online you will have the mattress vacuum-sealed in a box delivered to your home. There is a very simple 3 step process to set up the mattress. While inflation time varies, some were able to sleep on their new mattress that night.
Comes with a Novaform Warranty
Novaform offers a 20 years limited warranty on the Serafina Pearl. Any defects or failures that occur with this mattress will be covered 20 years from the purchase date. This is limited only to defects of the mattress design, not customer damage or misuse of the mattress.
Novaform also includes severe body contours within this warranty. This means if the foam fails and develop impressions of 1.5″ or more they will replace the product.
Issues with the Serafina Pearl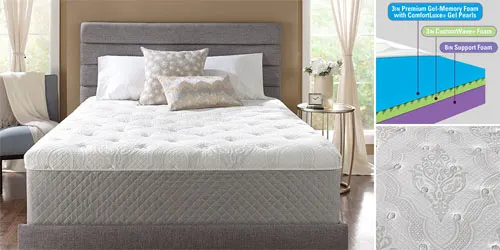 It is difficult to find anything wrong with the Serafina Pearl since it really is a great mattress. However, no mattress is without some negative reviews, and most of the 3 star or lower customer reviews were due to one or all of the following three issues.
May Feel Firmer than Expected
Many of the less than positive reviews for the Serafina Peal cite too much firmness being an issue. The Serafina is a medium feel mattress, but as a brand new bed, it may feel too firm at first. This is likely due to two reasons. Firstly, if the customer has been sleeping on a worn-out, 15-year-old mattress that is sagging then yes, a new mattress (even a medium one) is going to feel firm.
Another reason is customers used to old coil mattresses may be unaccustomed to the feel of memory foam beds. Memory foam beds don't have the classic "bounce" to them that coil springs do, which can deceive you into thinking it is too firm.
With that being said, most customers find that the Serafina Pearl really is a true medium. Just keep the above in mind if you are new to memory foam or haven't purchased a brand new mattress before.
Can Feel Too Warm for Hot Sleepers
Novaform labels the Serafina Peal as Cool/Optimal when it comes to sleep temperature, but very hot sleepers find that it leans more towards Optimal. When your home is already fairly cool, such as in winter, this is a very pleasant mattress to sleep on. It offers breathability but isn't overly cool. However, in summer it can be a bit too warm for some people's tastes.
If you are a very hot sleeper, meaning you always seem to be too warm even with very light bedding, the Serafina Pearl isn't going to work miracles.
It is cooler than many other memory foam beds, however.
Will Require Two People to Set Up
The overall size and weight of the mattress isn't really a disadvantage, but rather something to keep in mind when it arrives. The Serafina Pearl, like many other modern mattresses, will arrive deflated in a box. This box may seem deceptively small for having a mattress inside, but be prepared that it will be heavy. Most people will need a partner to help them move the box and the mattress into place.
Be warned that you should try to get the box into the bedroom where the bed will be as this will quickly expand into its full size once the vacuum-sealed plastic is cut.
The mattress also doesn't have handles on it, which can make it tricky to maneuver around if you don't have the help of another person. The lack of handles was a bit of a disappointment on the design end, but isn't really a con to this bed.
Overall the Seraphina Pearl has a plethora of positive reviews for a reason. It is an excellent all-around mattress for couples or anyone that likes a bed that isn't really firm but isn't pillowtop plush either. The price makes it very enticing, especially for young adults looking to purchase their first new bed.
It is easily available, thanks to Costco.com, and eliminates the need for a moving truck or visiting high-pressure furniture stores when mattress shopping.