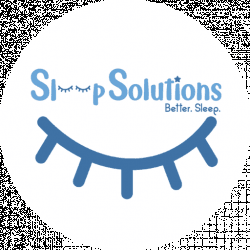 Latest posts by Sleep Solutions HQ Team
(see all)
They say that roughly ⅓ of a person's life is spent in bed, which makes mattress shopping a much more important job than it may seem at first. More than half of Americans also suffer from back pain, which can be induced or exacerbated by a bad mattress.
Some put off mattress shopping as long as possible, even after the typical 7 to 10-year longevity of the average bed is up, simply because there seems to be an endless number of options.
Over recent years some new companies have popped up that offer a different approach to mattress shopping.
Rather than offering a range of different mattress types and firmness or softness levels, they instead provide one universal mattress. You still get your choice of mattress size but the options end there. At first, they may seem like a disaster, but don't let that put you off.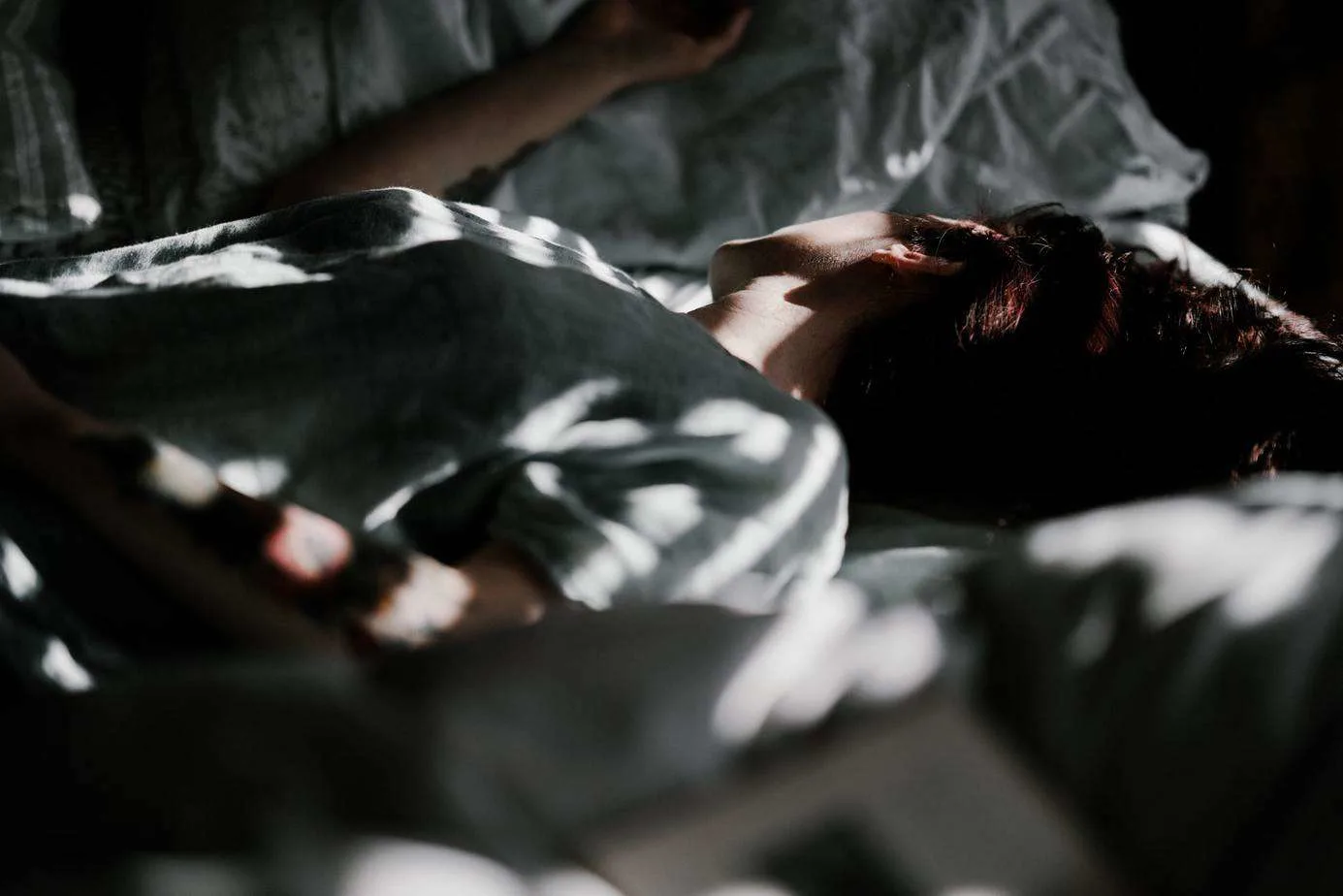 Two major companies that have gone this route are Casper and Yogabed, and both have thousands of happy customers backing their product.
You may have even seen ads for these brands, particularly Casper, over the last two years. As these mattresses gain more attention, more and more customers are ditching their old spring mattresses for these newly innovative memory foam designs.
Unfortunately, both of these companies seem to be equally reputable, making choosing one over the other a difficult task. If you're stuck between which mattress is better, this information may help you.
This is why we thought we'd put these two to task, and let you decide which is better the Casper vs. Yogabed.
Main Differences Between Casper vs Yogabed
The main differences between Casper and Yogabed are:
Casper provides more firness from 6 to 10, whereas Yogabed tends to provide middle-scale softness
Casper mattresses are generally cheaper, whereas Yogabed targets the higher end price range
Yogabed is a bit more bouncy compared to Casper
Yogabed has a bit more breathability compared to Casper
Features of the Casper Mattress
The Casper had been around for longer and is therefore, better known. Here is what you can expect from this mattress:
Made of a combination of latex and memory foam
Available in all major mattress sizes:
Twin – 39″ x 75″ x 10″ 44lbs ($500)
Twin XL – 39″ x 80″ x 10″ 46lbs ($600)
Full – 54″ x 75″ x 10″ 60lbs ($750) (original Casper)
Queen – 60″ x 80″ x 10″ 71lbs ($850)
King – 76″ x 80″ x 10″ 91lbs ($950)
King – 72″ x 84″ x 10″ 90lbs ($950) (California King)
Free 100-night sleep trial with every mattress
Free return pickup
10-year warranty
Triple Certified – passes Consumer Product Safety Commision Low VOC requirements, top latex foam layer earned OEKO-TEX Standard Class 1 certificate (safe for children and babies) and the PU foam layers are all Certi-Pur certified
Pros and Cons of the Casper Mattress
Instead of playing Goldilocks with different mattresses, the Casper offers a universal appeal. It is the ideal combination of support and bounce. A medium-firm mattress. It isn't so firm that soft bed lovers will feel uncomfortable, but it isn't so soft/bouncy you feel like you get stuck into the mattress.
In particular, I liked the superior edge support (some mattresses ignore the small detail of edge support). If you've ever had a couple of sweaty toddlers climb into your bed, you know why edge support matters!
The plethora of positive mattress reviews show that this mattress works for a wide range of people but it still has a slight disadvantage over a traditional mattress since you can't select a certain firmness or softness level.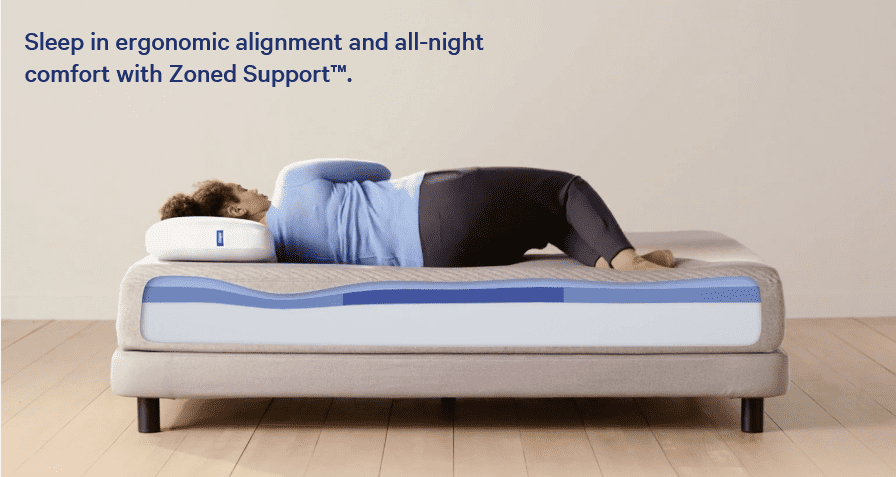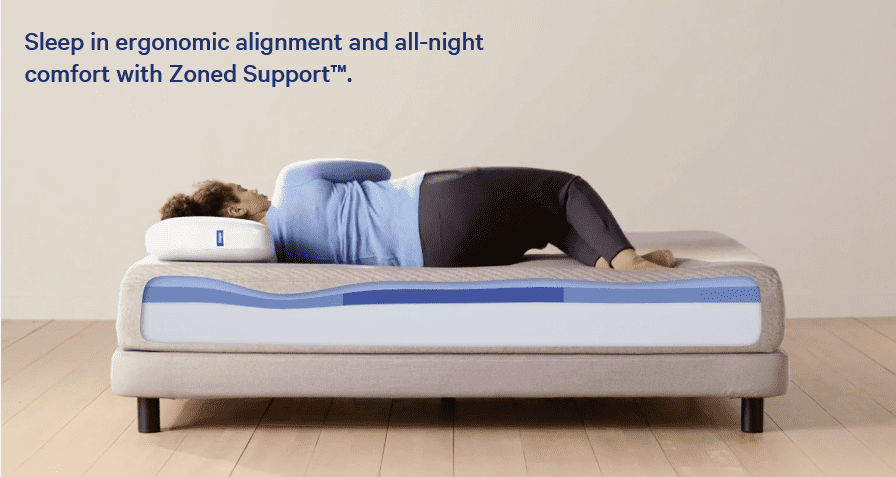 The Casper Mattress is made up of 5 layers:
Open Cell Latex Foam (open-cell foam) – hypoallergenic latex gives a little bounce and helps disperse body heat
Responsive Memory Foam – provides pressure point relief (pressure relief)
Adaptive Transition Foam – aids in weight distribution for all-night comfort
Durable Support Foam – foundation of the mattress adds stability and durability
Woven Cover – protects mattress while allowing for breathability and flexibility
A downside of many memory foam mattresses is that they end up being too warm and feel like they trap your body heat right under you. Casper solved this issue by adding the open cell latex layer on top of the memory foam layer, in addition to the support foam. This design allows for circulation, regardless of the position you are sleeping in. Warm sleepers will really enjoy this feature, especially if they've had bad luck with a memory foam mattress in the past.
Casper naturally recommends you use their mattress with their own foundation but it will work fine with many others. Box springs and slatted foundations will be fine as long as there isn't more than a 4″ gap between slats. Flat platform-style foundations aren't an issue.
If you would like more information on the Casper mattress, read my full review here!
Reviews
"I found Casper mattress is unique primarily due to the features that make it the product millions admire. The Casper mattress is a simple, supportive, and sublime piece of invention that has created a sense of tranquility while sleeping for many people." Bobby Lewis, Quora
"In my opinion, "Casper" is the best mattress. Casper is basically a combination of a two world's most famous mattress materials available: memory foam and latex. Casper combines them by putting premium latex as the top layer and a high-density foam as the support or the bottom layer. It means that you will get the great contour provided by the memory foam while retaining the bounce and cool temperature provided by the latex." Patty Fow, Quora
Features of the Yogabed Mattress
Yogabed may be newer to the scene but don't let that stop you from purchasing from them. They've already garnered quite a lot of attention and positive reviews as a comfortable mattress alternative. Here is a rundown of their model's specs:
Available in all major mattress sizes:

Twin – 38″ x 75″ ($574)
Twin XL – 38″ x 80″ ($624)
Full – 53″ x 75″ ($824)
Queen – 60″ x 80″ ($874)
King – 76″ x 80″ ($974)
King – 72″ x 84″ ($974)

Free 365 night trial + free shipping both ways
Uses Yoga Instant Response Foam technology
Fully ventilated mattress + YogaGel technology keeps bed cooler (gel memeory technology)
Comes with a removable protective mattress cover
10-year warranty
Made in the USA
Pros and Cons of the Yogabed Mattress
First off, the YogaBed has a 4 layer foam design:
Yoga Instant Response Foam – provides instant comfort and response to body movement
YogaGel – offers 7x more thermal conductivity than memory foam, keeps thing cooler and reduces deep compression impact
Breathable Foam Base – ventilated foam gives a whopping 95% better airflow and 3x as much heat and moisture reduction
Support Foam Base layer
The YogaBed also included a zippered removable mattress cover that literally takes half a minute to put on and take off. Simply throw it in the washing machine and it'll be as good as new (machine washable). The Casper has a mattress cover that can be removed but cannot be washed. Traditional mattresses don't usually have a washable cover either but for cleanliness sake, it makes sense to have one.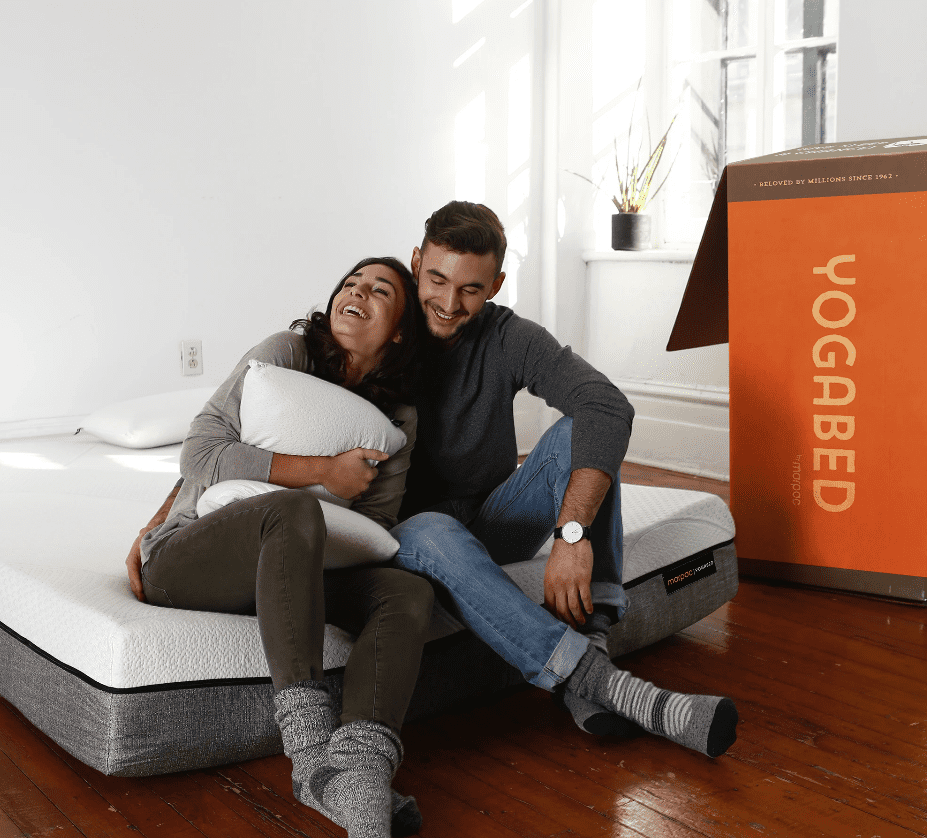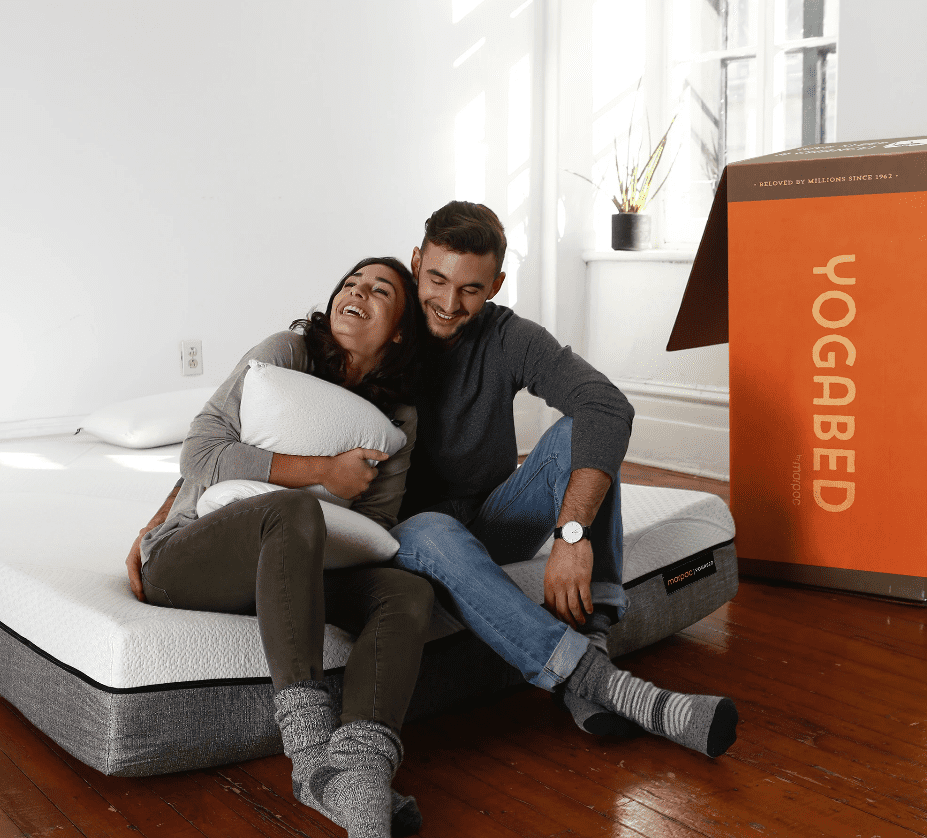 Many customers find that the YogaBed is actually a bit bouncier than the Casper, which isn't appreciated by everyone. Ironically the Yogabed is slightly firmer than the Casper but that add firmness doesn't translate well. While the Casper hugs the body, the Yogabed feels more like a platform.
Since the Yogabed is still fairly new, there isn't as much anecdotal information on it as the Casper. Thankfully the amazing 365-day hassle-free return means you can try out this bed without fear of being stuck with something you don't want. After all, the best of finding out which is better for you is to actually sleep in the beds for a few nights.
Reviews
"My husband and I just had our first night on our new Yogabed and we both absolutely love it. It is the perfect balance of soft and firm. We both like that is is not so soft you sink into it like other foam beds. It relives all the pressure points and seems to customize to your body. It also sleeps cool which is great for the warm summer nights here. The pillows are magical as well. THANK YOU YOGABED!!! I'm currently convincing my parents to get one and will probably get a twin for our sons room." Barbara Ann, Amazon
"…The cover is great. Super easy to unzip for washing and easy to reattach. It comes with two free pillows, which are high quality and great for back and stomach sleepers. Side sleepers will probably put a small pillow under to get proper head height. I would say the 6/10 firmness rating is right, but remember my size. Someone small will probably consider it more firm. Best thing I can say is, if your on the fence, try it. You get 101 days to try it and if you change your mind, you get a full refund and they will pick it up. Can't lose." Chris, Amazon
Which is Better for Sleep? Casper vs Yogabed
In the end, both the Casper sleeper and the Yogabed sleeper are superior choices over traditional mattresses.
They are both very comparable to one another, except for a few differences in price and foam type.
The Casper is less expensive, but not by much. This still could be a selling point for someone on a very tight budget. The Yogabed brand does offer payment plans however, so it could still be an option if you prefer the benefits of their mattress. Yogabed's ventilation and breathability is superior to Casper's. This difference could be substantial for those looking for a comfortable good night's sleep that are very warm sleepers or live in a hot climate.
Both brands offer 10-year warranties, excellent customer service, and a very good return policy. Casper's 100-day return policy is already very good, but Yogabed's 365-day policy blows it out of the water. That being said, it likely wouldn't take more than 100 days to determine whether a mattress is right for you or not. Both companies accept free returns and will even pick up the mattress, saving you a lot of hassle.
Related Reading: