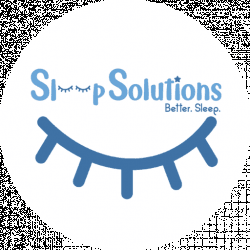 Latest posts by Sleep Solutions HQ Team
(see all)
Choosing a mattress should be pretty much like choosing a new car: it's a shopping decision that must be taken very seriously. We know that you want to have a car that's comfortable, durable, reliable, made with only the best materials and that you can count on for many years to come. Those are the exact same traits that you should look for in a mattress as well. Today's roundup is focused on some of the best mattresses made in the USA, but not before we chat a little bit about the most common types of mattress and the pros and cons of each.
Types of Mattresses
Innerspring
Not too long ago, spring mattresses were the real deal. That's because the technology wasn't so advanced and spring mattresses were pretty much all you could find. As you probably know by now, these mattresses have a network or a system of spring coils that are either individually wrapped or tied together and act as a single unit. A very common phrase that you might hear when inquiring about spring mattresses is "coil gauge". This number represents the thickness of the wire that's used to make the springs. A lower number indicates that the spring is a sticker, which also means that the mattress is firmer. Some mattress manufacturers have added different coil gauges in different sections of the mattress, to make it firmer where it needs to be firm and softer where it needs to be soft.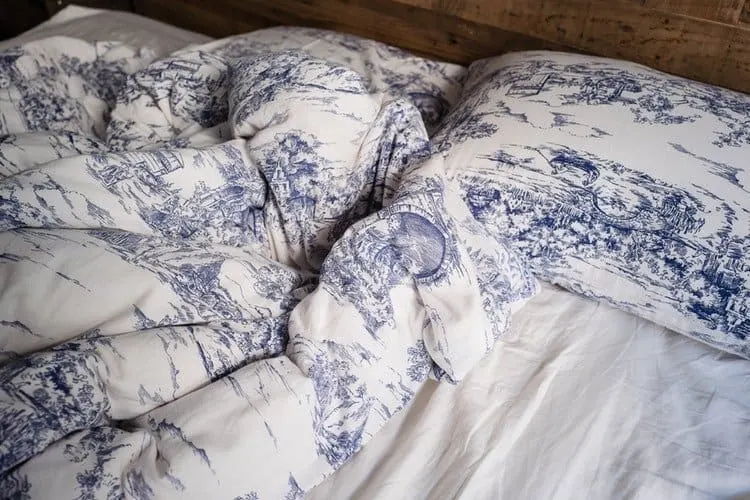 Foam
Foam is all about comfort. Memory foam is about body contouring. Gel memory foam is about providing coolness. We should be thankful that all these types of mattress foam were developed over the years and that we now have a wide array of products to choose from. Memory foam is often added to the construction of a mattress to relieve pressure points and provide comfort for the sleeper. While some mattresses are made entirely from different types of foam, others used foam as well as other materials in their construction. For example, innerspring mattresses will most likely have a layer of foam that acts like a protective barrier between the actual coils and your body. These types of mattresses are often referred to as hybrid ones.
Latex
The reason why a lot of people prefer latex mattresses is that it is the most durable material used in the construction of such a product. Due to its properties, latex is a material that offers bounciness and fast response. This makes it very easy for you to move around at night because latex will return to its original shape faster than any other material. A latex mattress can combine both natural and synthetic latex, in order to make sure that the end product is more durable.
Mattresses for Your Body Type
As you can imagine, your weight and height will determine the way you sleep and the type of mattress you need. If you are extremely tall, for instance, not even a King sized mattress can do the trick, as its maximum length is 80 inches. If you are taller than that and don't want to leave your feet hanging outside of the bed, look for a mattress that has super-sized XL versions. Normally, California King mattresses are the longest and the widest ones available, unless you want to turn to the XL version.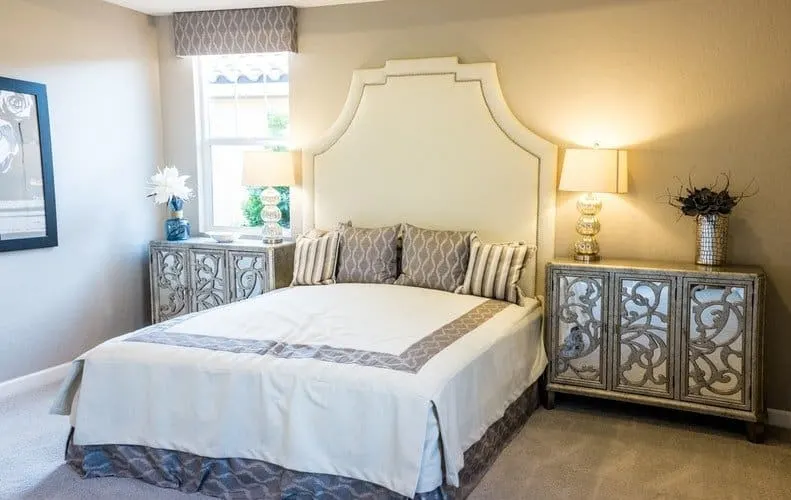 Pregnant women have very specific sleeping configurations. It's important for a future mother to rest on a soft memory foam mattress. It's also important that the layers inside the mattress provide a good amount of airflow because pregnant women tend to feel the heat a lot faster. Gel-based mattresses are a wise pick in such a case because they have high heat dissipation properties and allow future moms to get more hours of interrupted sleep. It's best if mommies sleep on their side, with their hips and knees bend so that they won't feel too much back pain. But be careful, because if the mattress is too soft, it can make getting out of bed and moving around at night more difficult than it has to be. A soft to medium mattress should do the trick.
If you're skinny and lightweight, you need to buy a soft mattress. Skinny people that choose to sleep on firm mattresses end up having a lot of shoulder and bone pains. The lightweight sleeper could really benefit from mattresses made of less dense foams. Heavier people, on the other hand, will probably have to test out some mattresses before finding one they feel comfortable resting upon. That because they need to find the right balance between firm and soft and this is where things get tricky. A thick mattress will make sure that there is enough cushioning under the sleeper's body, but having a mattress that's too soft will make the customer sink into the mattress and end up having hips and shoulder pains. If you are a heavy individual, you should consider buying a thick mattress (12 or 13 inches should suffice). Pick a mattress with high-density foam.
This 12-inch mattress has intelligently combined several layers of different types of memory foam to make sure that your body is well taken care of as you recharge your batteries overnight. The top layer is comprised of a 1-inch layer of cooling gel memory foam, for obvious enhancement of the breathability factor. Next comes the 4-inch layer of support foam which also features its own set of airflow channels.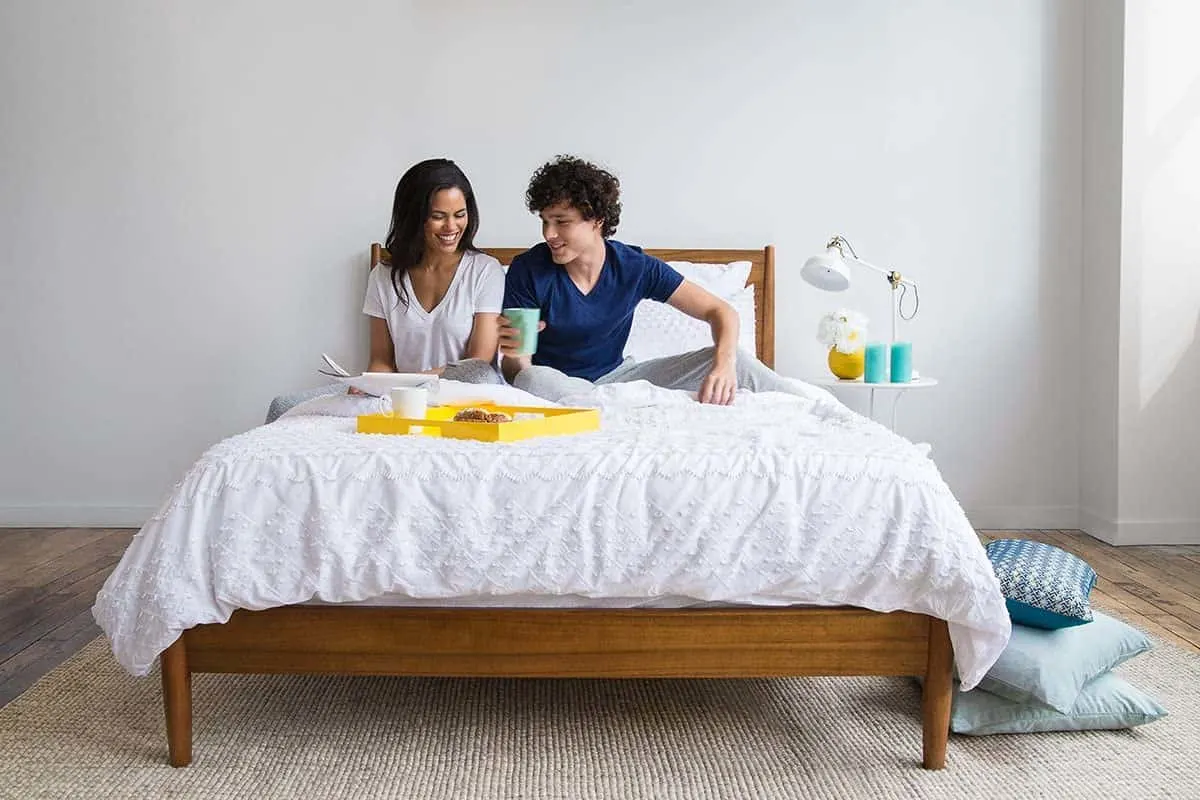 The bottom layer sports 6 inches of DuraBase foam, to support all the other layers and to evenly distribute the weight and pressure applied on the surface of the mattress. The medium firm feel of the mattress is just at the border of the ideal firmness for people who like to sleep on their back and the firmness suitable for side sleepers. The quilted cover is very pleasant to the touch and feels very comfortable. The mattress also contains cooling gel integrated into its top layer.
Pros:
Features 3 different layers of foam that work together towards your comfort.
Cooling gel and airflow chambers included drawing heat away from the surface of the mattress.
Quilted comfort is very comfortable.
Comes with a 20 years warranty.
Cons:
Not suitable for people who want a really firm mattress.
Specs:
Dimensions: 80 x 60 x 12 inches (Queen size)
Weight: 80 pounds (Queen size)
Height: 12 inches
Made with: memory foam
Available sizes: Twin, Queen, King, California King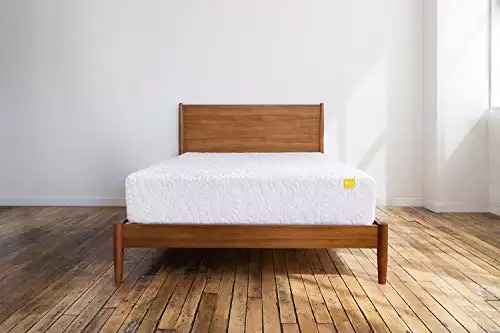 This 20 years warranty, made in USA mattress comes at an extremely convenient price and comes with a very generous memory foam construction.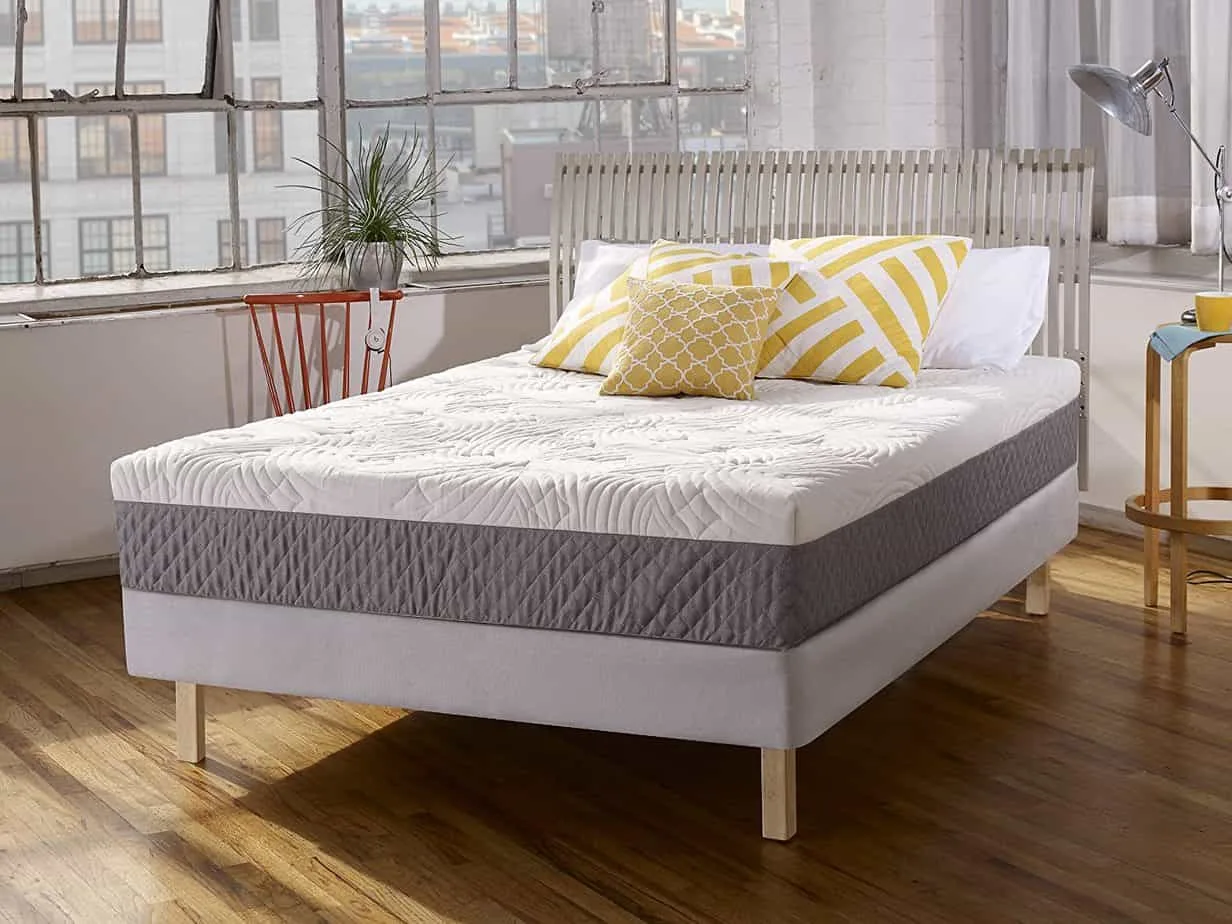 The top layer is made with 2 inches of cooling gel memory foam, that works together with the 2-inch middle layer of air channel foam. You've guessed it: combining these 2 layers, you get a comfort-in hot air-out kind of result, as your body uses the memory foam to loosen up, while the technology and airflow that pass through these layers will make sure heat will no longer bother you. All of this is backed up by a very generous 8-inch layer of support foam.
Pros:
Offers a very good support-to-coolness ratio.
Extremely convenient price.
Comes with a 20-year warranty.
Cons:
Motion transfer is pretty noticeable.
Difficult to roll over, as the body sinks into the surface.
Specs:
Dimensions: 75 x 39 x 12 inches (Twin size)
Weight: 45 pounds (Twin size)
Height: 12 inches
Made with: gel memory foam
Available sizes: Twin, Full, Queen, King, California King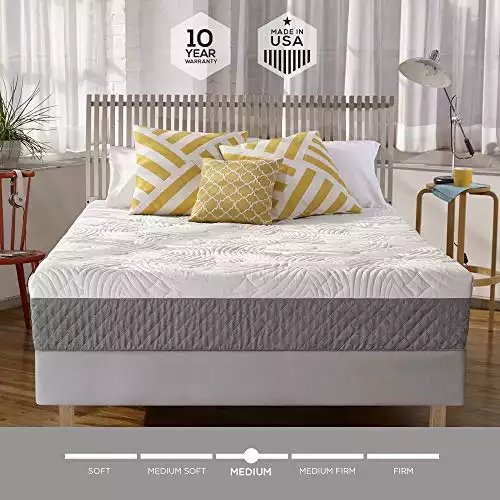 This 14-inch mattress delivered by Sealy combines different foam constructions to ensure that customers can find a trustworthy nightly companion for many years to come. There are a lot of comforting features about this mattress, starting with the moisture and allergen protection capabilities of the top cover.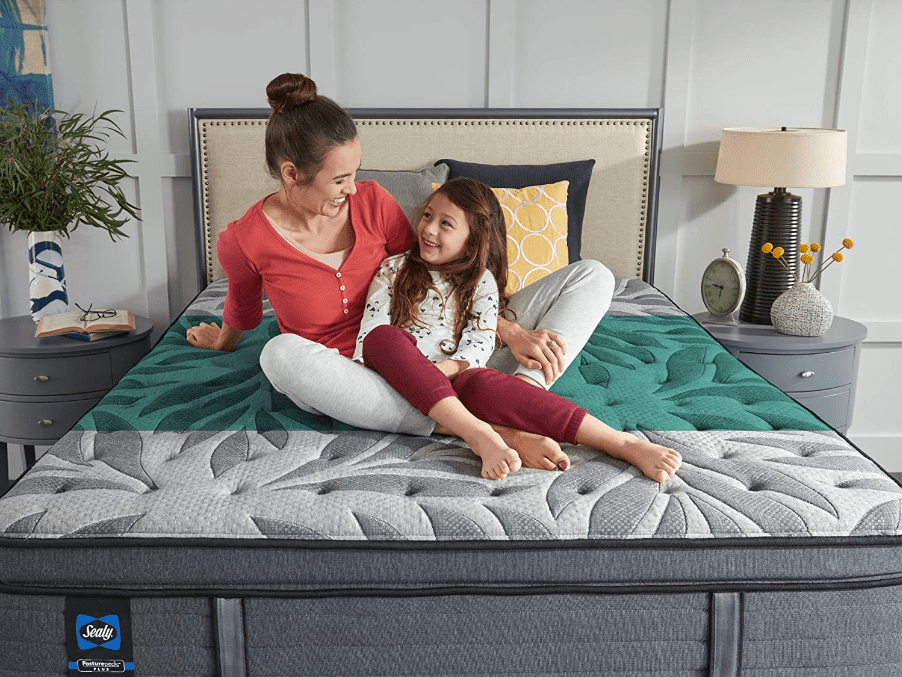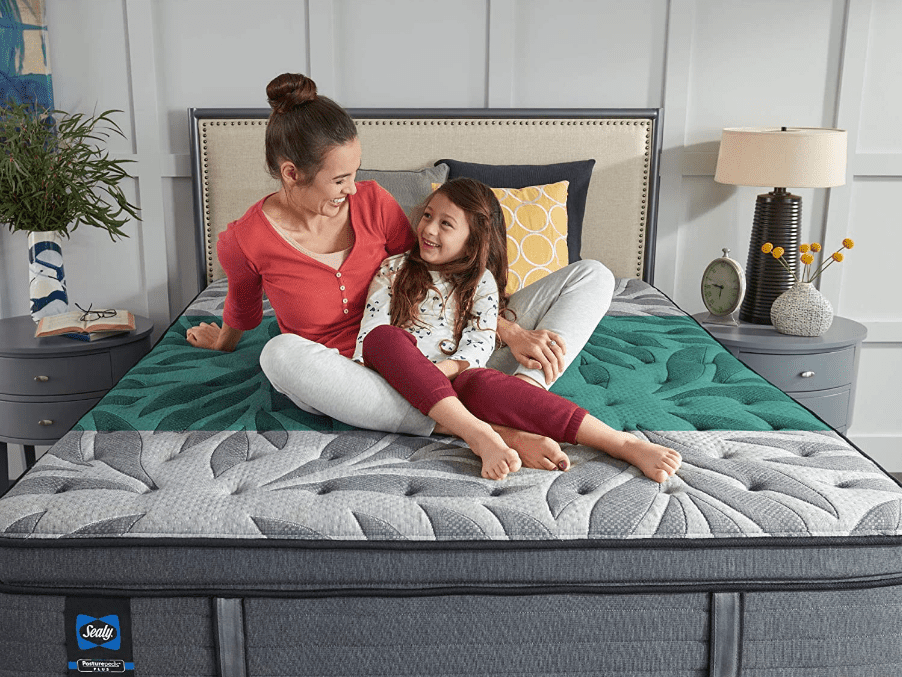 Underneath this top cover lies a layer that's meant to provide support for your middle area, which is the part of the body that most sinks in if you like to sleep on the back or the side. Underneath all that is a layer of gel memory foam, for better body contouring and to prevent the overheating of the mattress. The layer of coils is backed up by the DuraFlex Edge system, which created a solid coil border to make sure that the edges won't sink in when pressure is applied.
Pros:
Posturepedic Technology uses a reinforced layer located in your middle area, to provide great weight support.
Coils are surrounded by a border that's meant to keep the edges firm under pressure.
A cover is enhanced with allergen and moisture protection.
Comes with a 10-year warranty.
Available in a 14- and 16-inch height version.
Cons:
Not the best customer service.
Specs:
Dimensions: 80 x 60 x 14 inches (Queen size)
Weight: 77 pounds (Queen size)
Height: 14 inches
Made with: gel memory foam and coil system
Available sizes: Twin, Twin XL, Full, Queen, King, California King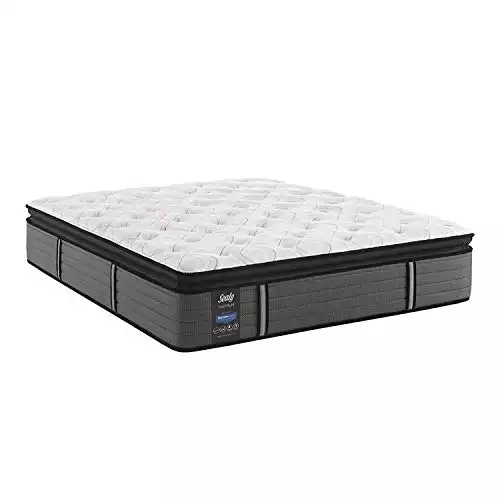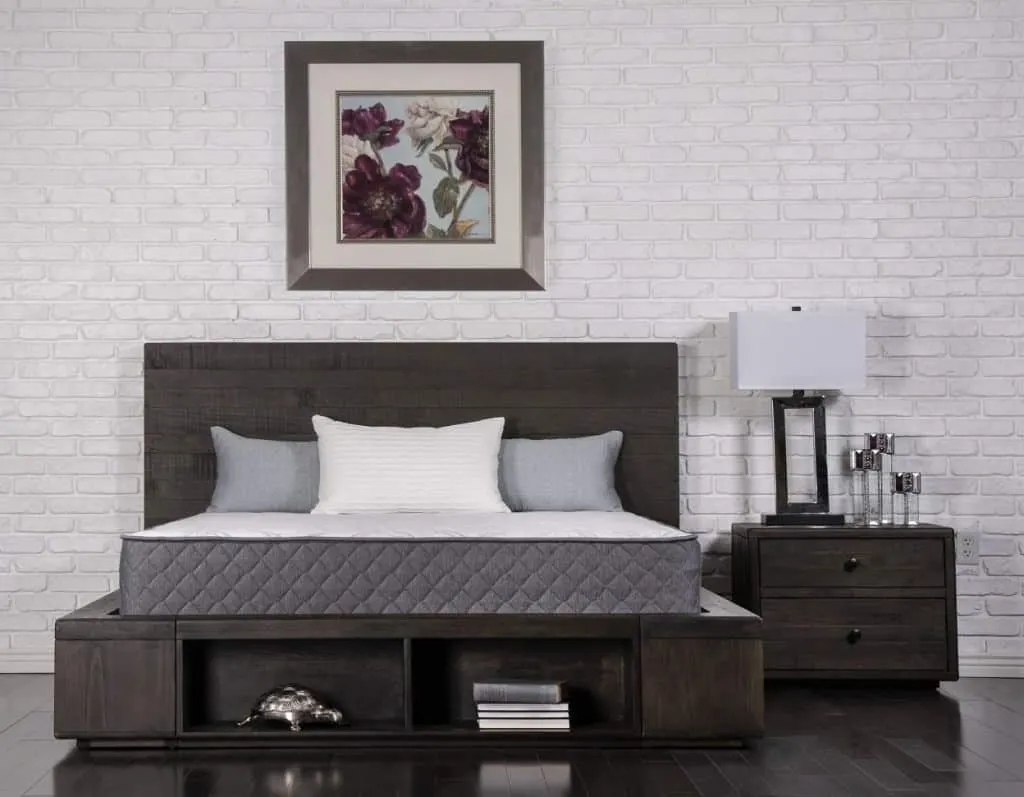 For those of you looking for something a bit more affordable, the Dreamfoam bed is a hybrid mattress that combines a layer of innerspring with comfortable gel memory foam. The top layer that measures 1 inch in thickness is meant to provide the sleeper with a soft, yet breathable surface that everyone longs for on a hot summer night.
The 6-inch layer of coils is covered by a 2-inch layer of transition foam that hopefully won't sink in too much in time and cause you to feel every spring up to a point where you just want to burn the mattress. Since the mattress is comprised and delivered rolled in a box, you will have to allow at least 24 hours for it to return to its original shape.
Pros:
Extremely affordable mattress.
Made without ozone depleters.
Does not contain PBDEs, TDCPP or TCEP ("Tris") flame retardants, mercury, lead, heavy metals, formaldehyde or phthalates.
Cons:
Layer that transitions between the coils and the surface seem pretty thin.
Specs:
Dimensions: 74 x 38 x 9 inches
Weight: 38 pounds
Height: 9 inches
Made with: foam and innerspring
Available sizes: Twin
Another very affordable mattress made in the USA is this model delivered by LINENSPA. While it does have several other versions that differ in height, we found this 8-inch model to be just right considering that you get a fair product at a very convenient price. This hybrid mattress is medium-firm, but you can opt for the 10-inch version of you want something medium, or the 12-inch version (which also has gel memory foam) if you want a plushier mattress.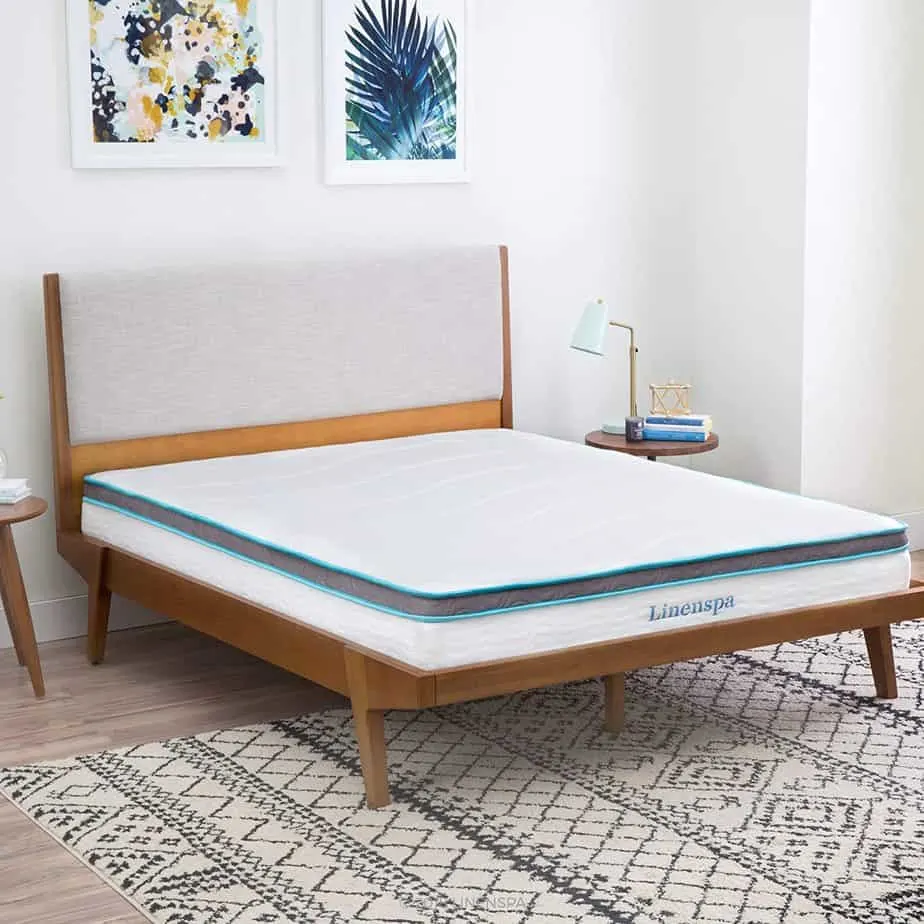 This mattress is basically divided into 3 layers: the memory foam layer which is located at the top of the mattress, followed by a comfort or a transition layer that's placed right above the innerspring. The comfort layer measures a mere 1.5 inches in thickness and we have high reasons to believe that as the mattress wears and tears, you will begin to feel the discomfort of the springs. But, overall, the mattress delivers pretty much what you'd expect from a product within this price range, so you shouldn't have any reasons to complain on the long run.
Pros:
Surprising amount of comfort considering the price.
Great for kids and guest bedrooms.
Available in different height and firmness options.
Cons:
Heavyweight people will feel the springs because of the thin comfort foam layer.
Edges are very squishy, making getting out of bed awkward.
Specs:
Dimensions: 80 x 76 x 8 inches (King size)
Weight: 70 pounds (King size)
Height: 8 inches
Made with: memory foam and innerspring
Available sizes: Twin, Twin XL, Full, Queen, King, California King
Most Affordable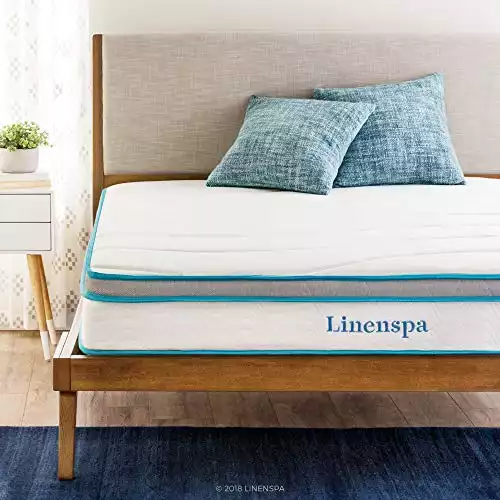 Brentwood Home Cypress Mattress
Here's yet another wonderful US-manufactured mattress at a good price. We're not going to bother you with uninteresting details, so let's get to the basics that you need to know. The cover of this mattress is removable, which makes it easy to clean. Second, it's made from durable bamboo-derived rayon that's very comfortable and pleasant to the touch and doesn't contain any harmful chemicals or toxins. The mattress also contains New Zealand Wool, which is natural and sustainable. Underneath this layer of wool is a 1-inch layer of gel memory foam which is bound to alleviate some of that muscle pain that you bring to bed at the end of the day. Then you have the 7-inch layer of therapeutic foam. This will prevent motion transfer from disturbing your partner during the night.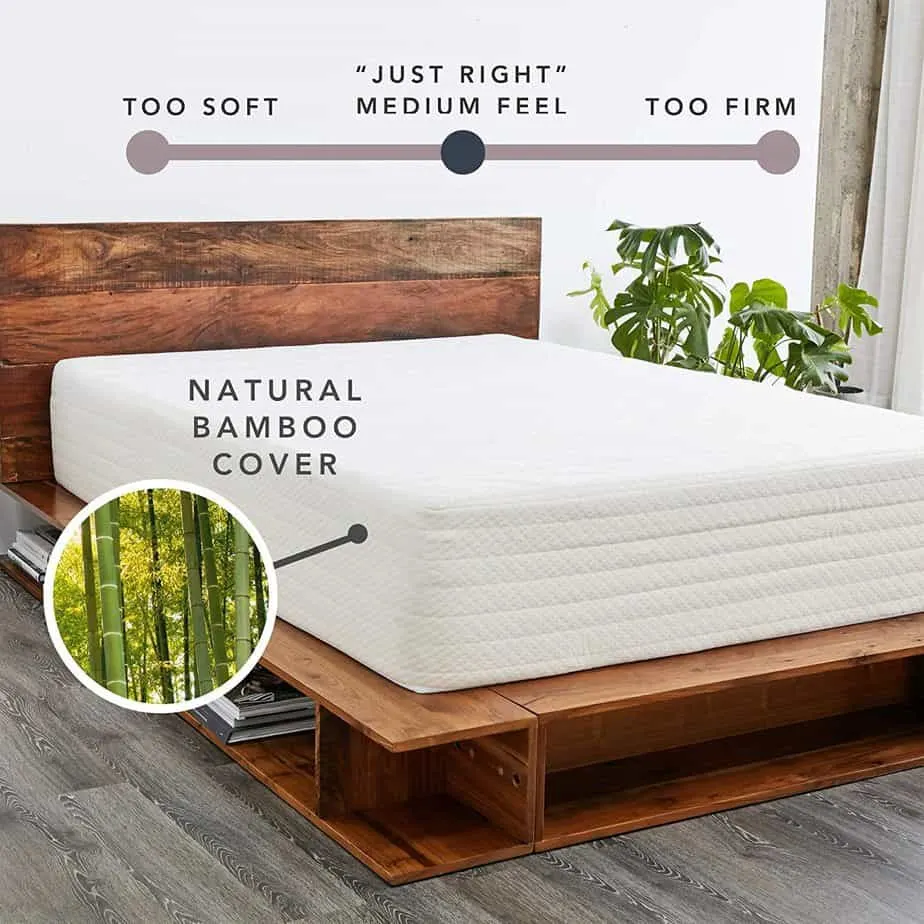 As you can see, this mattress is built with healthy materials, which means fewer chemicals for you to inhale. The mattress falls on the firm side, even despite the top layer of wool and the generous layers of foam underneath. That means that the product is great for back sleepers or for people who like to fuss a lot during the night (yes, getting out of bed to procure snacks is also considered fussing) and don't want to wake up their sleeping partners.
Pros:
The cover is made with natural and durable bamboo-derived rayon.
Topside of the mattress contains New Zealand wool, which is organic and comfortable.
Made with Brentwood's superior handcrafting excellence.
Great product for people who don't want to disturb their partners when moving in the night.
Due to the use of natural materials, it doesn't have a chemical smell.
Cons:
There is a high number of complaints about the mattress being too firm too soft (we still believe this is a matter of personal preference, not something to judge a product by).
Specs:
Dimensions: 80 x 60 x 9 inches
Weight: 62 pounds
Height: 9 inches
Made with: memory foam, bamboo
Available sizes: Twin, Full, Queen, King, California King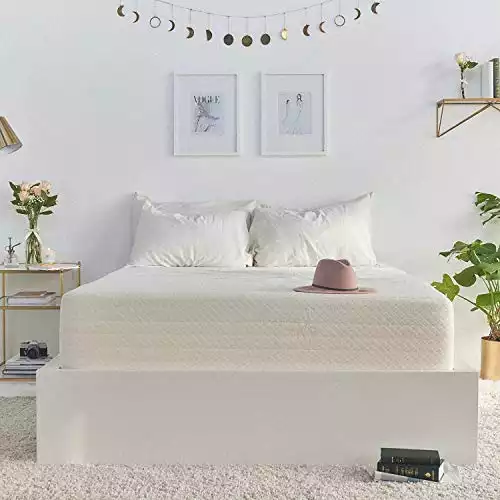 Bottom Line
The very best mattress is the one that allows you to get as many hours of interrupted sleep as possible while making sure that when you wake up, you don't have any sore limbs. Choosing the best mattress depends on a variety of factors and while a lot of reviews will tell you that you should first pick a budget before deciding on any others features that you want, we recommend you to consider spending as much money as you need to on a product that will help you rest properly at the end of the day.
We never recommend cutting expenses when dealing with a product that's so important for both your physical and mental health. If you've ever had any trouble sleeping or if you're currently suffering from limb, muscle, joint, back, shoulder, etc. pains, then you're familiar with that feeling of wanting to give anything to rest properly. When you find a mattress that feels like it's embracing your body and helping you wake up energized, you shouldn't be afraid to pay whatever it's worth to you.
Further read: