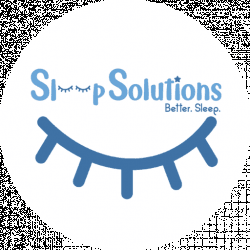 Latest posts by Sleep Solutions HQ Team
(see all)
The idea of a comfortable, new bed is tempting, to say the least, but many end up putting it off because of how frustrating past mattress shopping experiences have been. The average person will probably visit a couple different mattress stores, test out a few mattresses, and have to deal with pushy salespeople trying to sell them the latest and greatest bed.
With how many consumers now rely on the internet to shop for essentially everything, it's no surprise that online mattress shopping has become more popular.
The majority of mattress manufacturers offer online shopping now, but over the past few years, there has been an increase in online-only mattress brands that are designed to make new bed shopping easier and less expensive. These brands tend to offer only one type of specially designed mattress and are shipped in a box.
Rather than having to pay the costs for a moving truck to haul in a mattress you literally have your new bed delivered in a compressed form in a box right to your door.
There are quite a few online-only brands, but two of the most popular are Leesa and Tuft & Needle. Both of these brands offer a high-quality, proprietary mattress that is shipped directly to customers in a box. Like many other online brands both Leesa and Tuft & Needle are priced competitively, with a very long history of positive reviews.
Despite being very similar, there are a few key differences design, feel/firmness, and cost that may make one brand a better choice for you over the other.
How is the Leesa Mattress Designed?
The Leesa mattress is available in all 6 major mattress sizes:
Twin – 39″ x 75″ x 10″ (45 lbs) and priced at $525
Twin XL – 39″ x 80″ x 10″ (48 lbs) and priced at $625
Full – 54″ x 75″ x 10″ (56 lbs) and priced at $790
Queen – 60″ x 80″ x 10″ (71 lbs) and priced at $940
King – 76″ x 80″ x 10″ (90 lbs) and priced at $1,070
Cal King – 72″ x 84″ x 10″ (92 lbs) and priced at $1,070
All mattress sizes are available in two covers – the Classic Leesa or the Leesa ArtLifting Limited Edition (will increase price).
Some other details include:
Approximate 3 to 10-day delivery
0% financing options
Frequent $100 discounts on holidays
100% made in the USA
100-night risk-free trial
Free shipping
Leesa donates 1 mattress for every 10 sold
10 year limited warranty
CertiPUR-US certified
Made with low VOC and free of heavy metals, formaldehyde, phthalates, etc
The Leesa mattress is a memory foam mattress, designed with 3 main layers:
Top Layer – 2″ of Avena Foam for cooling. Offers a slight bounce and has excellent breathability.
Mid Layer – 2″ of specially designed memory foam to relieve pressure points. This helps with some support, but mostly contours to the body for cradling effect.
Bottom Layer – 6″ of a dense foam for core support. This is the layer that really supports the body as well as functions as the foundation of the mattress.
Leesa doesn't specifically label this bed at a firmness level as many mattress manufacturers do, but many customers agree that the Leesa is best described as a medium-firm bed. This is an ideal firmness level for versatility, as it will work well for essentially all sleeping positions. The slight bounce to the top makes it easy to change positions during the night as you won't feel sunken into the mattress.
Despite being memory foam the Leesa mattress is very breathable and won't leave you to feel overheated like other foam beds can. Warm to hot sleepers will likely be able to sleep very comfortably on the Leesa.
How is the Tuft & Needle Mattress Designed?
The Tuft & Needle mattress is available in all 6 major mattress sizes:
Twin – 39″ x 75″ x 10″ (50 lbs) and priced at $400
Twin XL – 39″ x 80″ x 10″ (52 lbs) and priced at $450
Full – 54″ x 75″ x 10″ (63 lbs) and priced at $600
Queen – 60″ x 80″ x 10″ (72 lbs) and priced at $750
King – 76″ x 80″ x 10″ (94 lbs) and priced at $900
Cal King – 72″ x 84″ x 10″ (94 lbs) and priced at $900
Despite increasing the prices as of 6/1/2017 (increased prices reflected above), the Tuft & Needle bed is still very reasonably priced.
Other details for Tuft & Needle include:
Free shipping
Typically only a 2 to 5 day delivery time
100-night free trial
10-year warranty
The Tuft & Needle mattress is a foam bed, but not your typical memory foam. This brand uses their own T&N Adaptive Foam, which they personally engineered to provide superior comfort than commonly used foam brands/types. Tuft & Needles mattress are also described at a medium-firm feel, being just a tiny bit firmer than Leesa.
Tuft & Needle only has 2 layers of T&N Adaptive foam in their mattress, which include:
Top Layer – 3″ of cooling, soft foam
Bottom Layer – 7″ of denser support foam
This brand really markets how great their bed is in terms of keeping sleepers cool, as this is often a concern for hot sleepers. There are 3 ways Tuft & Needle beds help with cooling:
Wicks Heat – Gel and graphite within the top layer help pull heat into the mattress and away from the body, dispersing it outwards.
Offers Breathability – Excellent airflow further helps with dispersing heat quickly.
No Quicksand Effect – Dense support means the bed is soft but you won't sink too far in, which exacerbates heat issues.
The Tuft & Needle mattress works with pretty much any bed frame that you would normally use for a foam-style mattress.
Which Mattress Should You Buy?
Both Tuft & Needle and Leesa are 5-star foam mattresses that offer a universally comfortable medium-firm feel. The Tuft & Needle mattress is slightly firmer, but not by much. If you really prefer a firmer mattress or are a stomach sleeper then the tiny bit of extra support of the Tuft & Needle bed will be welcomed.
Despite a new price increase, Tuft & Needle mattresses are less expensive which makes them a more inviting choice for those that are really looking to save money or are on a strict budget. You can get even more savings by waiting to purchase from Tuft & Needle until you get a discount code. That being said, if you really have your heart set on Leesa you can also wait for a major holiday as this brand usually has great discounts that will reduce the price even more (though T&N will still be less by $25-$50).
If you're in a rush to get a new bed ASAP you'll like that Tuft & Needle tends to deliver in 5 days or less from the time you put in your order. This is incredibly fast for a mattress brand, even compared to other mattress-in-a-box companies. Both companies have free shipping and also have 100-night trials, along with free returns.
Bottom Line: Overall if you struggle with heat issues (a hot sleeper), Tuft & Needle is a better choice.
Tuft & Needle will also be a better choice if you need your bed quickly and want to save as much money as you can. The Leesa is a better choice for those that want just a little more of a cradling comfort to their mattress or those that tend to sleep in different positions every night. The Leesa may also be a better choice for couples as it offers more versatile comfort.
Still Stuck? Some Alternatives to Consider
If you still aren't quite decided, be sure to check out my other comparisons of mattress in a box service. These specifically are comparing Leesa and Tuft and Needle to other options:
Leesa Mattress Comparisons
Tuft and Needle Mattress Comparisons