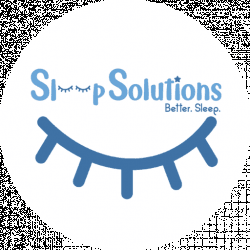 Latest posts by Sleep Solutions HQ Team
(see all)
Purchasing a new mattress is often an exciting but intimidating process, especially considering just how life-changing a new bed can be. There are a wide variety of mattress brands on the market, including some smaller manufacturers that you may not find in typical furniture or mattress retail stores.
While you might think it strange to buy a bed online or in a big box store, you'll be surprised to find out that there are plenty of "off brand" beds that offer plenty of comfort for a very affordable price.
If you're a Costco shopper you may see a mattress made by Sleep Science available on their online store. The low price of the Sleep Science mattress is quite low compared to name brand mattresses, making it a questionable purchase for some. After all, you get what you pay for and therefore many assume such a bargain must have issues.
Surprisingly, the Sleep Science mattress line has quite a few models to choose from and, for the most part, come highly recommended by customers. The combination of price point and decent customer satisfaction make Sleep Science mattresses a very tempting pick for young adults, someone searching for a guest bed, or for anyone that really needs a new mattress that isn't going to break the bank.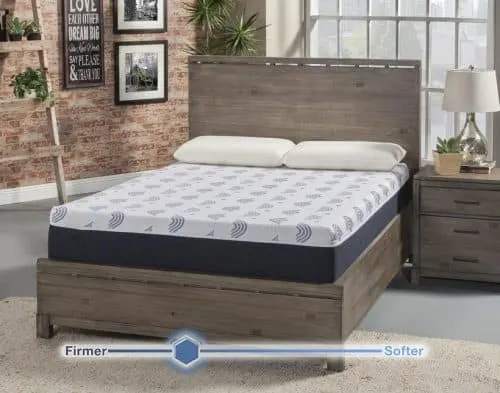 Sleep Science Mattress Options
Sleep Science mattresses can be found both on Costco.com and directly on Sleep Science's website. You'll find the widest selection on the company website, which includes all of their currently available models. In total there are 11 different mattresses available at this time. This lineup includes:
(Check prices for the following products here)
10″ Memory Foam Mattress – $399.99 to $699.99
12″ Active Loft Memory Foam Mattress – $579.99 to 1,099.99
12″ IFlip Sonoma Dual Comfort Memory Foam Mattress – $599.99 to $749.99
13″ Ara Memory Foam Mattress – $1,099.99 to $1,299.99
7″ Active Bunk & Trundle Medium-Firm Mattress 2-Pack – $599.99 to $679.99
8″ Dream Memory Foam Mattress – $279.99 to $499.99
9″ Natural Latex Mattress – $2,399.99 to $2,999.99
Active Studio 10″ Memory Foam Mattress – $449.99 to 949.99
Black Diamond 11″ Memory Foam Mattress – $529.99 to $999.99
Carina 11″ Gel Memory Foam Mattress – $619.99 to $1,099.99
ISwitch Comfort 10″ Memory Foam Mattress – $649.99 to $799.99
The majority of Sleep Science mattresses are available in sizes twin up to California king, though there are a few models that are sold only in queen, King, and California king sizes. Many of these models may also be purchased with a combined base as well.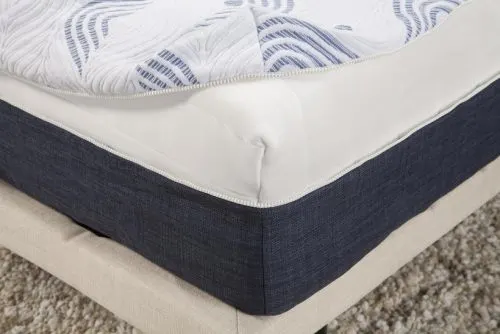 Advantages of Sleep Science Mattresses
Many customers end up purchasing a Sleep Science bed for these four main advantages.
Chances are High You'll Find Correct Firmness
A common downside to "budget" beds is that you often are limited in mattress firmness. This isn't the case at all with Sleep Science beds. You can find everything for soft models that will hug your body to fairly firm models that may be best for those that need a very stable bed. There are also plenty of options for medium-firm beds, which tend to be the most popular firmness level.
Very Affordable Pricing Structure for Mattresses
If all you want is a new mattress to quickly replace your old one, the overall affordability and incredibly reasonable pricing structure of Sleep Science mattresses will be appreciated. Even the more expensive models will still be under $1k in price versus big mattress brands that may charge double for the same size or type.
The pricing of these beds also makes it an easy pick for kids as the twin and twin XL sizes can be as low as $300.
Purchasing Process is Fairly Simple
Since all Sleep Science mattresses are available for sale on Costco's website you'll find purchasing one is incredibly simple. All you need to do is find the model you want, add it to your cart, and checkout.
Compared to traditional mattress shopping that involves having to drive to a local store, deal with possibly pushy salespeople, and wait around while the order is placed by an employee, online shopping is obviously a very attractive feature that only takes a few minutes.
Comes with Excellent Warranty and Return Policy
Since Sleep Science sells through Costco you get a combination of an excellent 20-year warranty from Sleep Science but also Costco's normal return policy. Costco will allow customers to return any product, including these mattresses. While most mattress brands have a short window of time before you can no longer return a bed, Costco is very forgiving and the customer service is widely known to be excellent.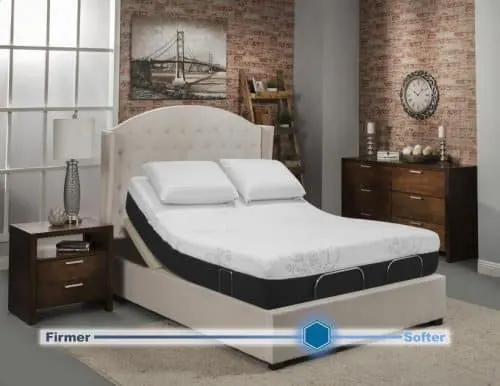 Disadvantages of Sleep Science Mattresses
There are three common issues to be aware of prior to purchasing a Sleep Science mattress.
Tends to Not Last as Long as You'd Expect
Sleep Science offers a 20-year warranty on their beds, but customers tend to agree that the mattresses seem to lose firmness rather quickly. A perfectly medium-firm model might feel wonderful for the first few months or even close to a year, but gradually you'll begin to notice that it is a bit softer.
This is often evident first along the edges of the bed, where the already weak edge support quickly wears down. If you're looking for a mattress to last you 10+ years, invest in a different model. If you only need a mattress to get you by for a couple years till you can afford a higher quality brand, Sleep Science isn't a bad option.
Complaints About Off-Gassing Fairly Common
Memory foam tends to off-gas a bit after being removed from the shipping packaging and setup. This off-gassing isn't necessarily dangerous, especially considering that the Sleep Science mattresses use safe materials, but it is unpleasant.
More often than not you'll find poor reviews for these beds pointing out that the off-gassing period takes longer than other memory foam mattresses, perhaps even a few days before the smell dissipated enough that it could be comfortably slept on.
If you're very sensitive to scents or plan on setting this up for use as a guest bed right away, you might want to think twice or at least be prepared to sleep elsewhere for a while.
Adding an Adjustable Base is Expensive
What is a bit odd about the Sleep Science bases is how expensive they are when combined with a mattress. As mentioned above, a big advantage of the Sleep Science mattresses is how affordable they are, even with the tightest budgets. However, you add in a Sleep Science adjustable base and suddenly the price is twice as high.
There is some skepticism from customers over just how important the bases really are, so you might find you really don't need one. If you already have a bed frame designed for memory foam or latex, you'll probably be fine. But if you're set on an adjustable bed just be prepared for it to be fairly pricey, despite how budget-friendly the mattress alone is.
What it all boils down to is essentially the Sleep Science mattress line is a good purchase for those that need to cut costs and want a mattress that will last for a while before they upgrade. If you're going from a high-end mattress brand to a Sleep Science bed, chances are you'll be disappointed.
Most customers agree that the Sleep Science brand isn't a bad option but potential buyers should be very aware of the possible downsides to these beds.