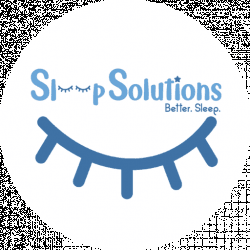 Latest posts by Sleep Solutions HQ Team
(see all)
A nationwide study done by the CDC found that more than ⅓ of Americans do not get the proper amount of sleep on a regular basis. It's largely recommended that the average adult gets at least 7 hours of rest a night, yet many fall short due to sleep disorders, health issues or a hectic lifestyle.
While it isn't a huge deal to have a sleepless night on occasion, chronic problems resulting in less than 7hrs of sleep have been shown to increase the risk of heart disease, stroke, obesity and mental weakness.
Common sleep problems like insomnia are fairly obvious but some people get 7+ hours of sleep but still feel tired in the morning. Whether you're just curious about how you are sleeping or you are trying to figure out why you aren't getting enough restful sleep, today's smart sleep monitors can help.
More and more fitness trackers offer the ability to track sleep but if you are serious about your snooze, here are the top 5 monitors specifically designed for bedtime.
Beddit 3 Sleep Tracker
The Beddit 3 Sleep Tracker is easily one of the most comprehensive and accurate monitors available. Unlike many popular sleep trackers, the Beddit 3 is not wearable but is instead monitors your body via a thin, soft strip placed under your sheet.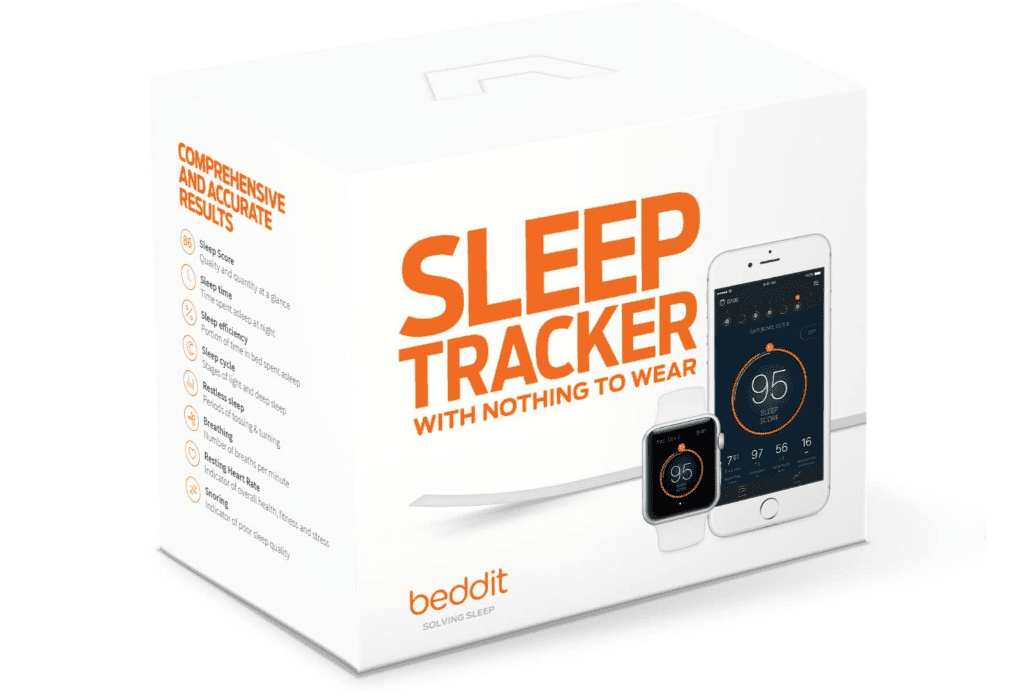 It is an automatic tracker- simply set it and forget it. It is smart enough to not only know when you've gone to bed but also whether you are alone or if you sleep with a partner.
There are five major measurements the Beddit 3 keeps tabs on through the night:
Overall sleep quality- type of sleep and how restful your sleep was
Heart rate – indicates restfulness and stress
Breathing – number of breaths per minute
Snoring – can hear if you are snoring, thereby indicating poor sleep
Bedroom environment- senses bedroom temperature, humidity, and noise pollution that may negatively affect sleep
The Beddit 3 is designed for everyone but will be particularly useful for those suffering from a sleep disorder. This device will give you thorough reports specifically for sleep doctors and therapists. You can connect this device to Apple Health and eClinicalWorks. You will also receive detailed reports every two weeks.
This device also offers a special alarm clock that instead of waking you at a specific time, will instead wake you up at the most opportune moment. This helps prevent grogginess in the morning and helps to start your morning off with you in a good mood.
Many agree that the Beddit 3 app system, with its easy-to-use interface and incredible graphs, is a must-have for someone needing extensive sleep monitoring. It is priced very reasonably at $149, making it a worthy investment.
REM-Fit Sleep Monitor
The REM-Fit Sleep Monitor is similar to the Beddit 3 when it comes to its sensor design. This is another non-wearable monitor whose sensor is a long, thin strap placed under the sheet across the bed. The three major measurements the REM-Fit looks for is:
Heart rate – shows basics heart rate while falling asleep, asleep and when waking up
Respiratory rate – keeps tracks of breaths per minute and quality of breathing
Movement during sleep – knows when you're tossing and turning or if you leave the bed
With these three factors tracked the REM-Fit calculates a Sleep Score from the data collected. While you can use the app to see this data on a daily basis, the Sleep Score function makes comparing various night's sleep super easy.
Another nice feature of the REM-Fit app is Sleep Trends. Sleep Trends will begin after the device has collected data for a few days, and will show you how your quality of sleep is improving or diminishing. Comparing this to a sleep journal can give you insight how your lifestyle make harm or benefit your sleep.
Unlike the Beddit 3 which has to be plugged into an outlet, the REM-Fit runs off a battery. The battery life is a solid 30 days so if you simply recharge it every time you change your sheets, you'll never worry about it going dead. The REM-Fit brand also has Sleep Smart pillows and a mattress cover as well. This device retails for $149.99.
S+ by ResMed
S+ by ResMed is one of few sleep monitors that is both non-wearable but also doesn't require you to use a sensor pad. This device is placed on the bedside table and uses a built-in sensor to track your body movement during the night. This movement includes something as subtle as your chest rising and falling as you breathe to small body twitches, and of course tossing and turning.
The software in the S+ collects this data to determine your quality of sleep and how you can improve your night's rest. Since body movement goes hand in hand with deep sleep, the S+ can accurately tell how well you're resting and how long you are in deep or light sleep stages.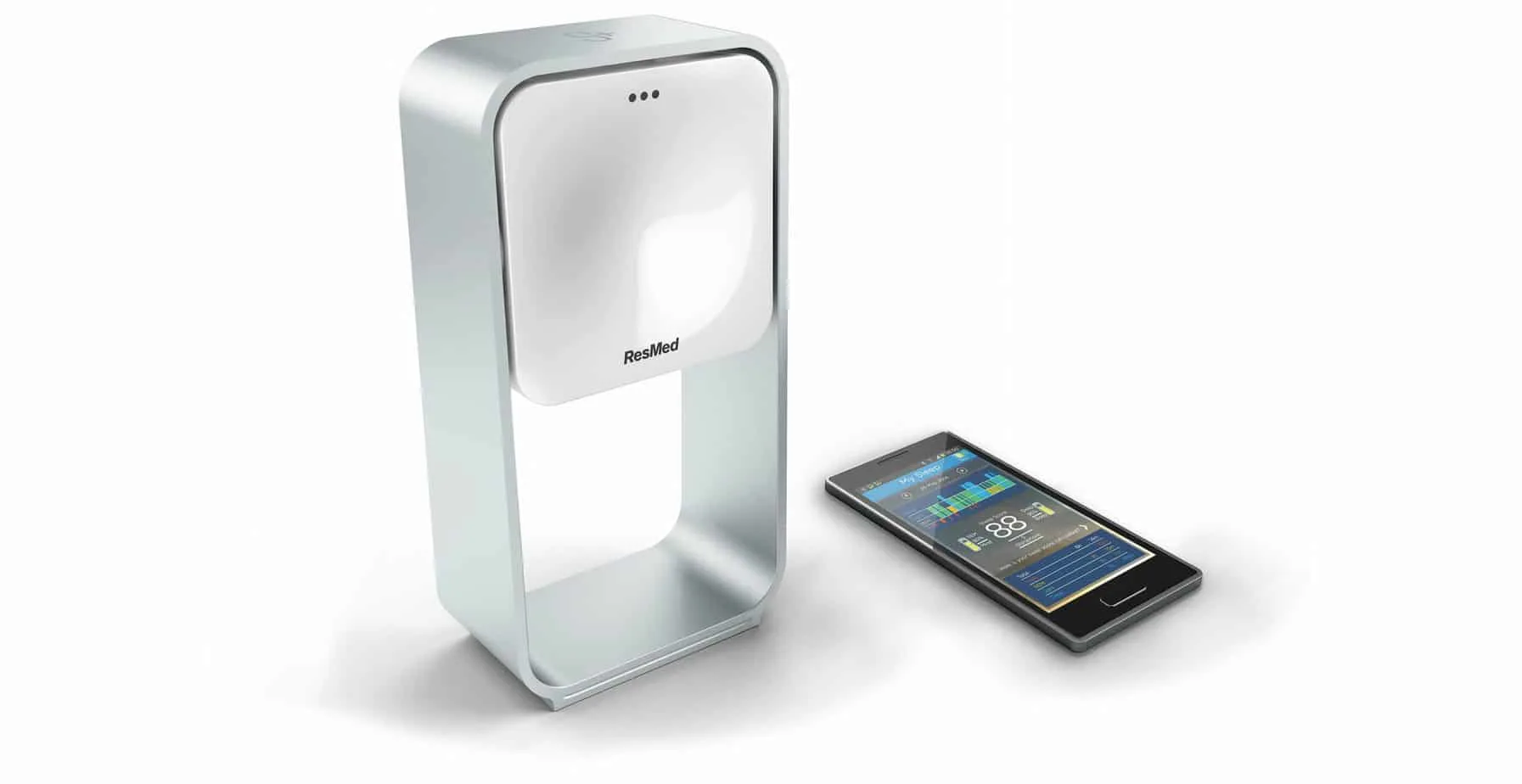 This device does work with a smartphone, which should be next to the device during the night. The S+ syncs with your phone and when the app is on the device can play music and relaxing sounds to help you sleep more soundly.
Another very cool feature of the S+ is its ability to take basic voice and text messages. Often times random thoughts or important notes will pop into your head when getting ready for sleep. Instead of having to ruin the moment and get out of bed or look into a bright phone screen, simply tell the device so you can deal with it in the morning.
Sense Sleep Tracker
Like the Aura, the Sense Sleep Tracker is two devices that work together to provide a complete sleep monitoring experience. The main Sense device is placed on a nearby bedside table while the small Sleep Pill is clipped onto your pillow.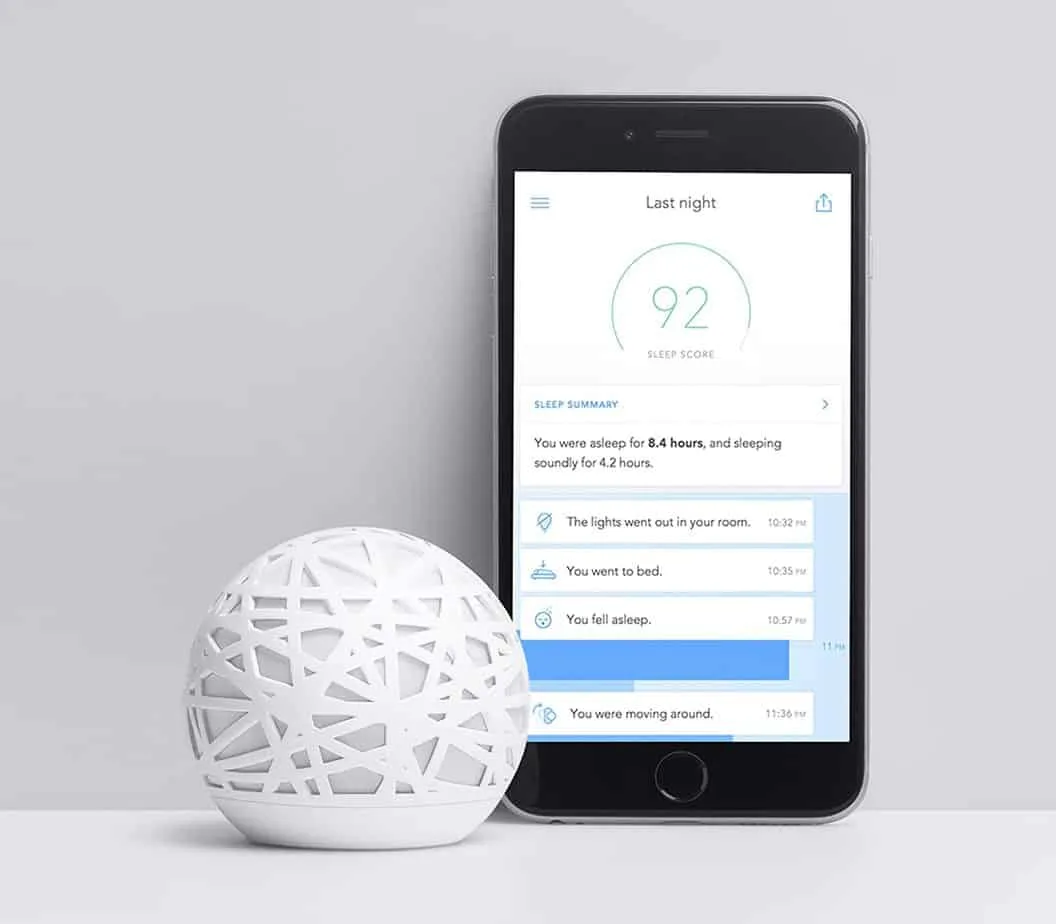 The sensors in the Sense include:
Temperature
Humidity
Ambient light
Microphone
Motion-sensitive "snooze" for alarm
Air quality/pollution
The Sense has an audio system that lets you chose from 15 different alarm tones. It syncs seamlessly with most smartphones via Bluetooth and also uses WiFi. The accompanying Sleep Pill is tiny, roughly the size of a quarter.
This clips onto your pillow and has one major job – tracking body movement. This small device only has one sensor, a very accurate accelerometer, so any turning or other motion is noted in the app.
This device retails for $129, which is a great deal for how accurate and informative this bundle is. The pillow-clip Sleep Pill is perfect for those who travel often and don't want to have to strip down a bed to place a normal under-sheet sleep sensor.
Withings Aura
The Withings Aura looks like it could belong in a sci-fi flick. This unique device uses a sensor pad under the mattress combined with a Bedside Device light, giving this monitor an edge over the competition.
Tracks all aspects of sleep
Specific lights and sound programs supported by science
Special power nap feature for optimum napping experience
Built-in smart alarm wakes you up via light at the right time for a more peaceful morning
The light of the Bedside Device is impressive. Not only does the light show at night help lull you into sleep and help keep you asleep, but it's morning sunrise imitation helps to wake you up naturally.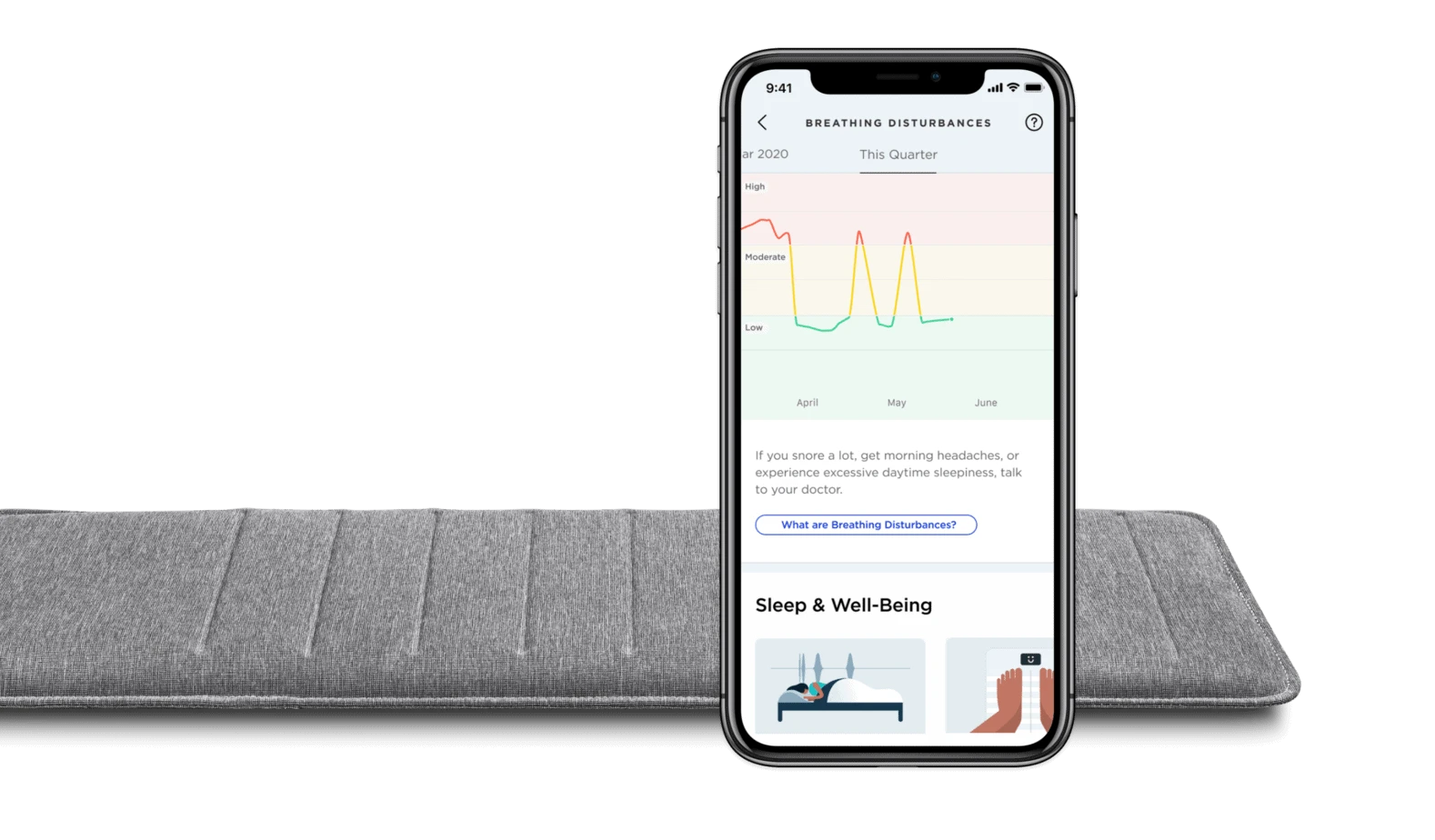 The sound function of the Bedside Device works in tandem with the light, making it far more effective. The sunrise alarm also features an accompanying noise, completely unlike the typical harsh buzz of normal alarm clocks.
Another special feature of the Bedside Device is that it also can sense your bedroom environment, a popular feature for many sleep monitors. The device will hear sounds, sense room temperature, and light levels so you can figure out ways to improve your sleep every night.
All of your data is easily viewed on the Withings app. The sensor pad and Bedside Device are sold together for about $300.
Final Thoughts
Sleep is an important part of a healthy lifestyle. Diet, exercise and proactive stress management are often the focus of improving health but striving for a better night's sleep should be at the top of the list. Using one of these featured sleep monitors will give you better insight into how you are sleeping, and from there you can figure out how you can get even better rest during the night.
Recommended Reads: