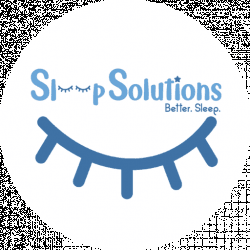 Latest posts by Sleep Solutions HQ Team
(see all)
Does your sleep ever get interrupted from waking up from feeling too warm or too cold in bed? If you do you're not alone. You may have heard the term "hot sleeper" or "warm sleeper" when shopping for mattresses or bedding. This describes someone that tends to feel too warm at night, even in a fairly cool bedroom with little bedding.
Being a hot sleeper can be an irritating issue compared to cold sleepers. After all, if you tend to sleep cold you can always add more blankets. However, as a hot sleeper, you can really only do so much to cool off. There are a few things you can do to stay cooler at night. One is to select bedding that is breathable and will help with air circulation, such as bamboo sheets or airy comforters. You can even go so far as to replace your mattress with one that provides greater airflow or is on the firmer side.
What Can You Do?
Before you go so far as to sink $1k plus into a new mattress, consider getting a cooling mattress pad instead. While many normal mattress pads typically focus on adding softness to an overly firm mattress, there are quite a few options that are designed for reducing body heat at night. These are often designed with gel or latex versus plush cotton or dense memory foam. There are even some high-tech cooling options on the market.
If you're tired of waking up every night having to kick off blankets to cool down, here are three cooling mattress pads to try out:
While memory foam is often considered synonymous with too much heat, the Isotonic Iso-Cool by SleepBetter is a great example of how a different design can make this material versatile. This mattress pad is available for all mattress sizes, from Twin to Cal King. It is a fairly basic pad, consisting of 3″ of 100% Premium Temperature Sensitive Memory Foam.
The Isotonic Iso-Cool consists of two components – the actual foam 3″ foam pad and a cover. The foam is made of a high-quality 100% Visco-elastic memory foam. It is designed with temperature-sensitive technology and helps to disperse body heat rather than trapping it under the body. The cover was designed very carefully when it comes to material selection. SleepBetter went with the Outlast Adaptive Comfort fabric, which helps with body heat regulation.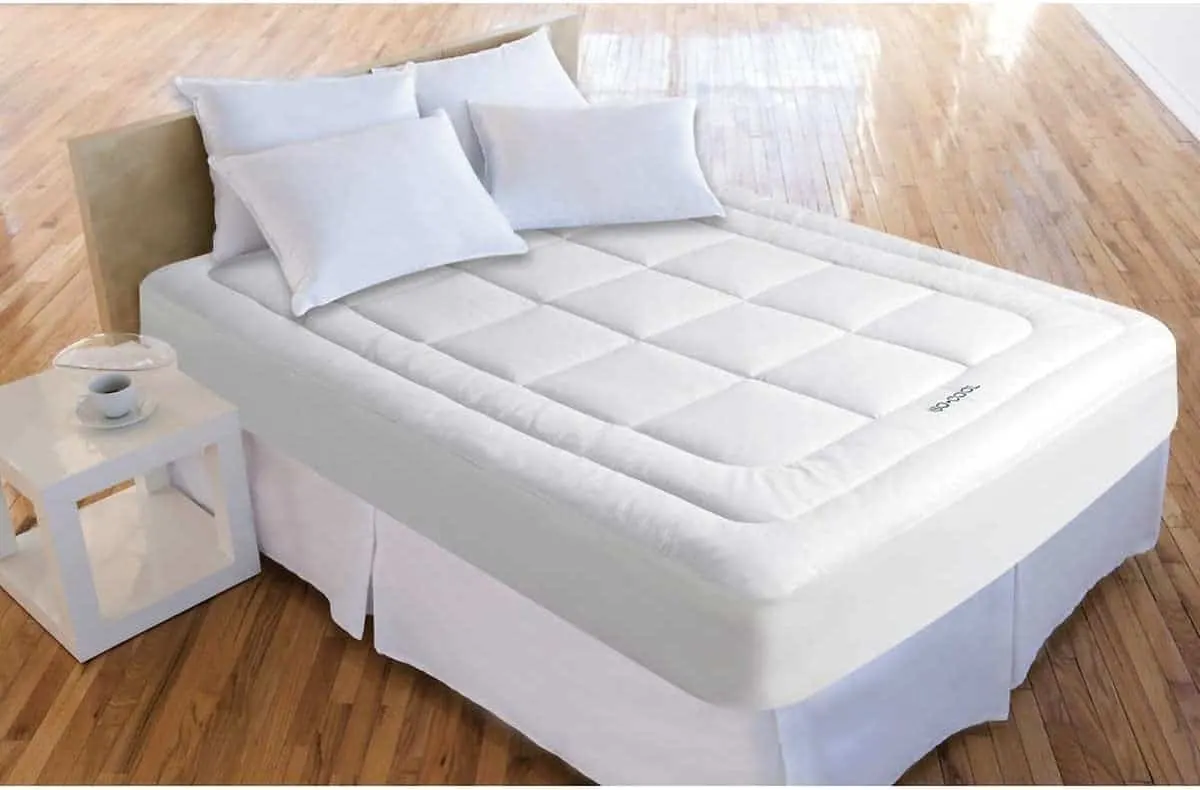 The top of the cover is filled with RichLoft polyester, a synthetic material that adds a little plush feeling. The skirt of the cover is made of TightGrip spandex, which will fit up to a 20″ mattress. This extra depth makes it perfect for being able to tuck the cover deeply between the mattress and foundation, which means you won't have to readjust this mattress pad every night. An additional bonus is that this cover is completely machine washable, and you can throw it in with your sheets.
The Isotonic Iso-Cool retails for $139.99 for a Twin XL up to $199.99 for a King.
Latex is quite a unique material that has quite a few advantages over normal bedding materials. It is environmentally-friendly, is resistant to mold and mildew, and the material's characteristics make it impossible for dust mites or bed bugs to live in it. Latex might seem like a very hot material to sleep on but this simply isn't true. The Pure Green Natural Latex Mattress Topper has some really neat features ideal for cooling purposes.
First off, the Pure Green topper comes in all normal mattress sizes, from Twin to Cal King, as well as Twin XL and Full XL. Additionally, you can choose between a 1″, 2″, or 3″ thickness. The third purchasing option is density. There is a Soft (20 ILD), Medium (30 ILD), and Firm (44 ILD) option. There is a final option for adding an organic cotton cover as well. Depending on which options you choose, retail price can vary from as low as $89.99 up to $558.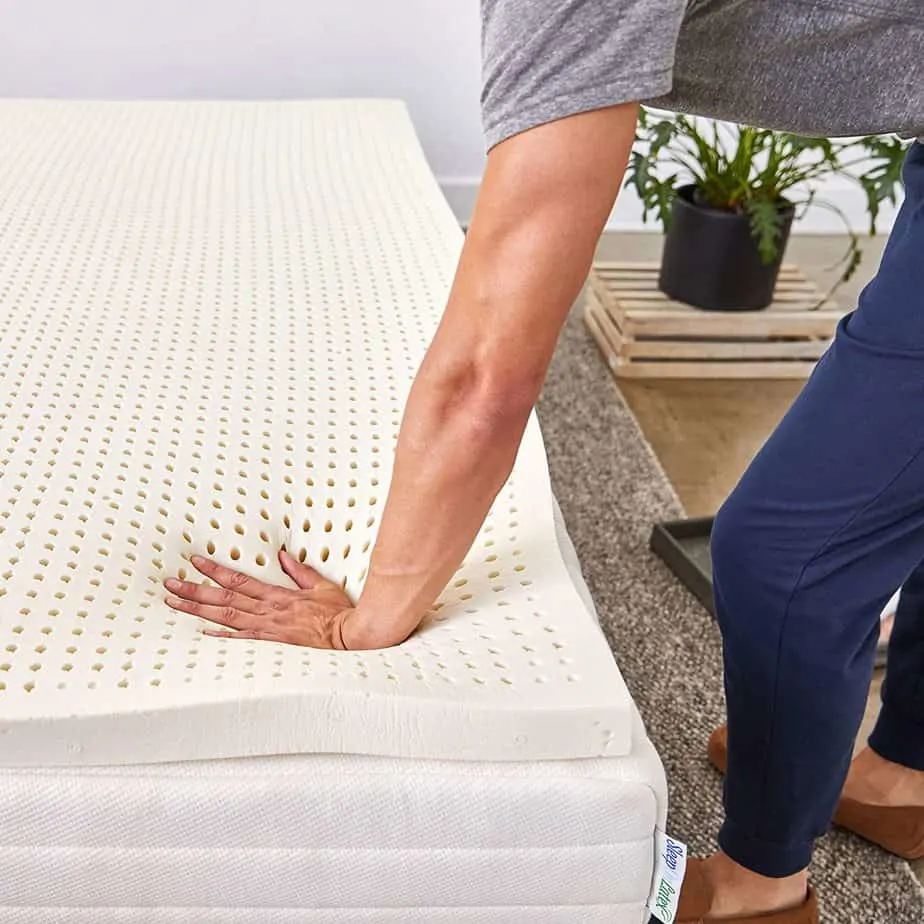 The Pure Green Latex topper is made of 100% natural latex, which has been certified by a number of different institutions. There have been no synthetics materials used or unhealthy chemicals added to treat the latex. This is a very safe mattress topper and completely safe. Even though with sensitivities and allergies can sleep on this topper.
One look at this topper will tell you why this model is so breathable. Rather than being a solid pad like so many others, this one is perforated with a number of holes. This reduces the weight of the pad and is amazing for reducing body heat at night without sacrificing support. The number of options for thickness and density really makes this an excellent choice for anyone.
This pad is also useful if you're not only trying to sleep cooler but also change the softness or firmness of your mattress. The soft topper gives a very springy feel, ideal for side sleepers. The medium topper is the most versatile, giving temp control without changing the current effect of your mattress too much. The firm topper is best for those that feel their current mattress is too soft and is the best for those that love a firm bed and need maximum body heat control.
If you want more than what most simple mattress pads offer, consider the ChiliPad Cube. This high-tech temperature control system does more than just keep you cool. It offers complete cooling and heating functionality.
The ChiliPad Cube works by circulating water through a series of small tubes located in the ChiliPad mattress pad. This is placed on top of the mattress and under your normal fitted sheet like other mattress pads. The ChiliPad is available as a Single or Dual Zone. The Single Zone Cube is designed for a single sleeper, while the Dual is perfect for a larger bed with a sleeping partner. The Dual Zone can even control each side at different temperatures. Do you sleep hot but your partner sleeps cold? This won't be a problem with the ChiliPad.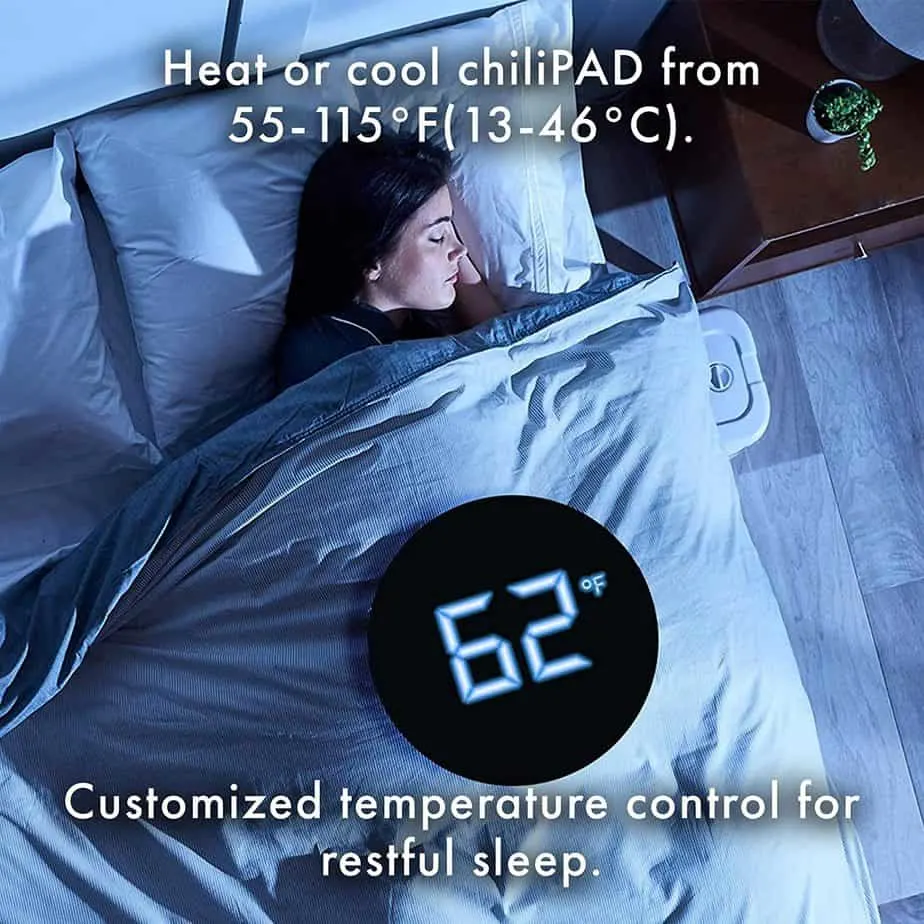 The ChiliPad mattress pad connects to a small machine that controls the temperature and water circulation. The temperature range is incredibly impressive, from 55F to 110F. Temperature is controlled at the touch of a button, without having to interrupt your partner if you are using the Dual Zone.
The ChiliPad Cube is available in all major mattress sizes, with the retail price varying from $499 for a Twin Single Zone up to $1,099 for a King Dual Zone. While this is quite expensive compared to normal mattress pads, the vast majority of customers find that the ChiliPad is an incredible investment and keeps them comfortable all year round.
The Final Snooze
Getting a good night's rest is important for your overall health. Feeling comfortable is key to restful sleep, and these mattress cooling pads will help ensure you sleep well. Most of these pads and toppers can be found online, either from the manufacturer's website or from retailers like Amazon. Rather than suffering through the night feeling sweaty and clammy, get one of these three pads instead.