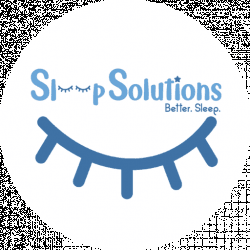 Latest posts by Sleep Solutions HQ Team
(see all)
Hip pain is especially prominent in-side sleepers, as pressure is easily put on either side of the hips in this position. This is a common issue as a vast majority of people are side sleepers. If you're dedicated to sleeping on your side and find no comfort in switching to a back position, you may want to consider buying a new mattress.
Mattress type is an important factor to consider when shopping for hip pain related to side sleeping. You'll want a softer mattress and ideally steer away from traditional coil designs. The best style for this issue would be either a latex or memory foam mattress, with the latter being easier to find for most.
Since memory foam truly is designed to reduce pressure points and cradle these trouble spots, it naturally is a very popular choice for those suffering from any type of hip or other joint pain.
The majority of mattresses are naturally designed for sleeping on the back, and thus offer their best support in this way. But before you lose hope, check out these four mattresses that could be the answer to easing your sore bones.
Completely unlike anything else featured is the Purple mattress. This isn't a memory foam or latex mattress, but rather a synthetic Hyper-Elastic Polymer material. This is a patented material designed for incredible flexibility and give, while still maintaining stability and adequate support for proper natural spine alignment.
The Purple mattress looks much like a grid, and while that may seem uncomfortable at first glance, as soon as you lay down you'll sink into comfort. The grid allows for far superior airflow than any latex, memory foam or coil mattress. The polymer material is naturally temperature neutral which means it woke affect your body heat, regardless of whether you're a hot or cold sleeper.
Some may be hesitant to invest in a $900 mattress that is made of a material foreign to most but don't let that stop you. Hundreds of positive reviews for this mattress show that the Purple gave them longer sleep, reduced the pressure they didn't even realize they had, and made them feel more flexible and ready for the day ahead. Sleep is a huge aspect of life and one that is often overlooked. Not only does the Purple help with hip and other pressure point pain, but it also helps in other aspects of more restful sleep. Thousands of customers also agree that the Purple feel wonderful for their partner as well, even if they typically don't prefer the same mattress type.
Overall the Purple is a great alternative mattress choice. It is priced right and offers certain advantages that just aren't possible with other mattresses.
#2 Brooklyn Bedding Latex Hybrid Mattress
Pure latex mattresses can be very pricey, but with the Brooklyn Bedding mattress you can get the best of both latex and foam. The Brooklyn Bedding mattress isn't as well known as some other online brands but don't let that put you off. This bed is great for side sleepers and those suffering from pressure point pain.
The Brooklyn Bedding mattress is available in all normal mattress sizes, from Twin to Cal King, but also has a few additional sizes. These include Twin XL, Full XL, Queen Short, and a Split Cal King. Each mattress size is available in three firmness levels (Soft, Medium & Firm), but those with hip pain from side sleeping should opt for the Soft model. A King in Soft firmness is only $900, which is incredibly good compared to others.
This mattress has two major layers, with the top being made of latex and the bottom being polyfoam core. The latex foam is very soft and gives to pressure but not so much it eliminates support. It is very durable and long-lasting, not easily wearing down even after years of use. Being latex, this layer is also resistant to dust mites, mold, mildew, and a few other nasties than can occur despite a clean home.
The polyfoam core has very high density and will remain sag-free for up to 20 years. It helps to give comfort to the mattress as well, though it's primary feature is to provide a foundation of support to the latex foam. The mattress is finished with a nice quilted cotton cover. Nothing fancy but it is very durable, soft, and breathable.
See how Brooklyn Bedding compares to other popular brands: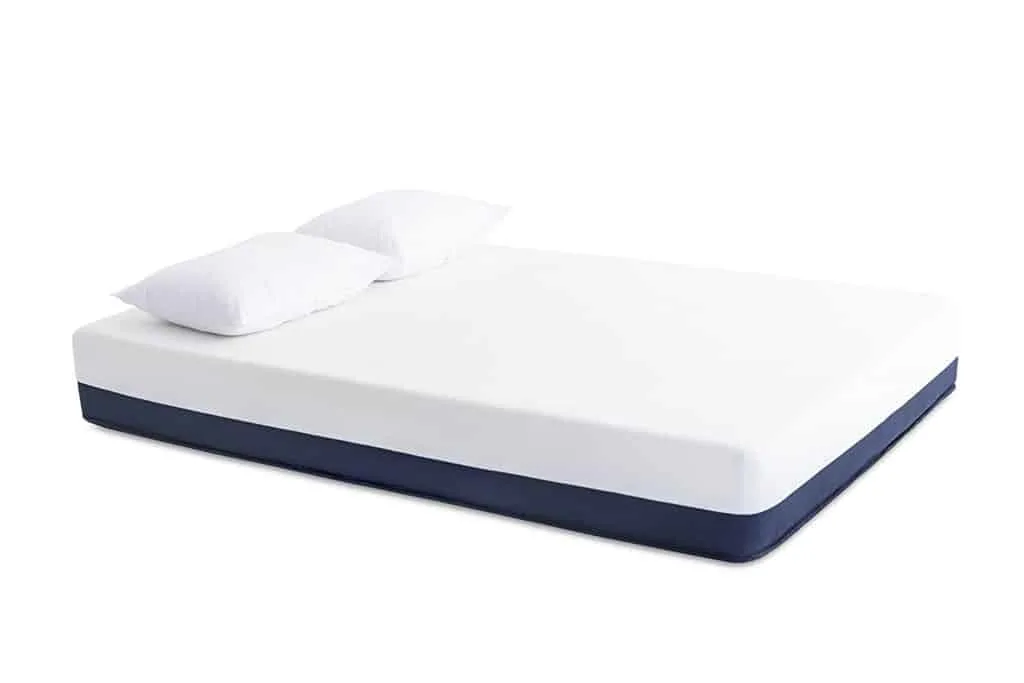 If there is any brand that has really put in the effort to ensure their customers get as close to a custom mattress as possible, it's Helix. Helix is an e-commerce brand that designs, manufactures and sells their mattresses directly to consumers. Since this saves them money, Helix is able to pass their savings onto their customers. Even though you're getting a custom mattress, you'll still be spending less than many traditional mattresses you'd find in stores.
When you go to the Helix website you'll be prompted to fill out a quiz. This quiz only takes a few minutes to complete and is necessary for Helix to make your new mattress to fit your needs. Within this quiz, you'll find some very interesting questions, such as most common sleeping position and whether you have broad hips or shoulder if you already experience pain in the morning, and more. They even take body frame and weight into account. This quiz will tell Helix everything they need to know to ensure your bed will prevent issues like hip pain.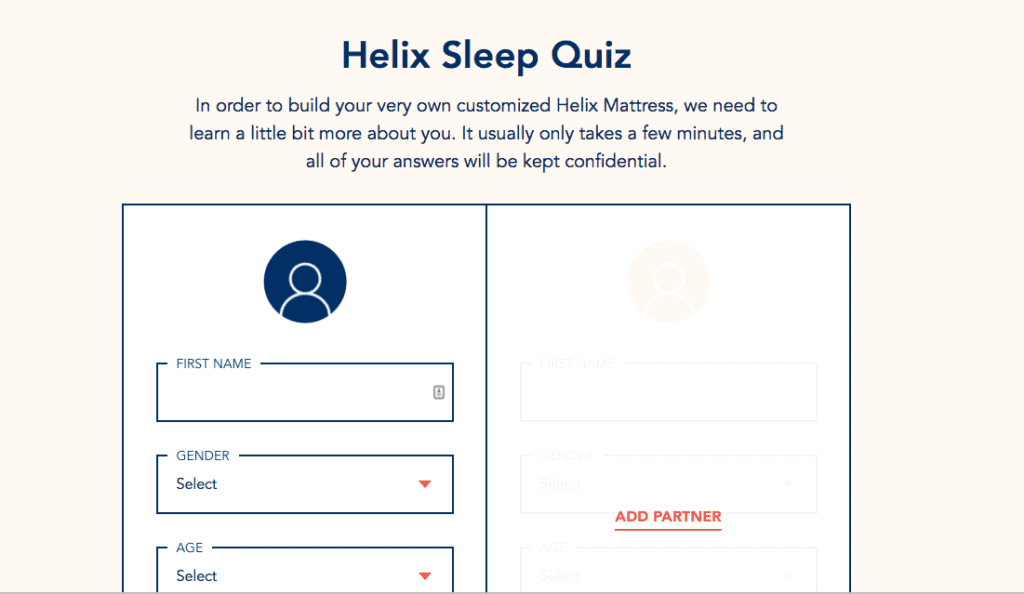 Helix is very well-priced for being custom, with a King mattress retailed for just about $1,195. If hip pain isn't your only concern, but you also happen to have shoulder pain or feel too warm at night, this is a great company to go with. Also, they have an option to "Add a Partner" in the quiz. If you suffer from hip pain but your partner has another issue or prefers your old bed, you can have your Helix mattress made with two different sides to suit each of your specific needs.
#4 Amerisleep Colonial Mattress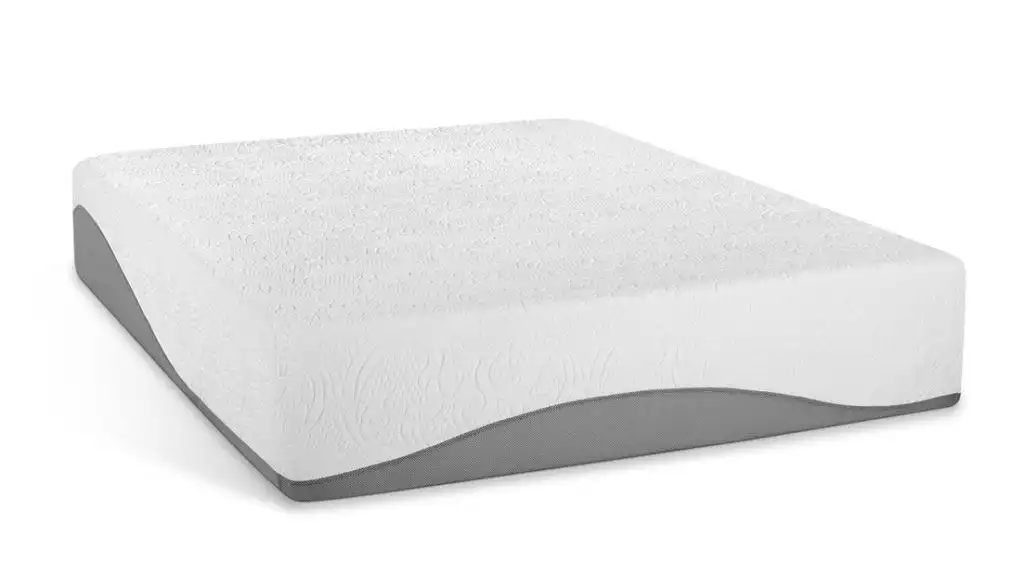 Amerisleep is a pretty well-known brand, that has a typical range of mattresses you'd expect to find. Typically you'll want to find a mattress on the softer side of the spectrum if you have hip pain from side sleeping. With Amerisleep you'll find the Colonial to be your best choice.
The Colonial is a 13″ mattress offering a medium soft feel to it, which is perfect for reducing pressure point pain without affecting support negatively. This mattress comes in Twin XL up to Cal King, with the option for a Split King as well. It is a more expensive mattress, with the King size retailing for $2,299 (as of this writing). Even though this is more expensive of mattress compared to many of the growing online brands, it is still very reasonable if you're accustomed to buying traditional mattresses in stores.
The Colonial is made of foam, with it's two main layers consisting of Bio-Pur for cooling and Affinity with SMT for comfort. Bio-Pur foam is top of the line, but offers roughly 5x the cooling power compared to cheap memory foam. These two foam layers are protected on the bottom with the Amerisleep Bio-Core sag-free support. On top of the dual layers is a Celliant cover which also helps with body heat control.
The Final Snooze: Why You Should Consider Changing Your Mattress
Rather than suffering from hip or other body aches and pains after a "supposed" good night's rest, seriously consider replacing your mattress instead.
While buying a new bed certainly isn't cheap it is an investment that will more than pay off, especially if it can provide painful pressure relief and provide natural alignment.
Better sleep means less stress and better productivity. Reduced or completely fixed pain will bring an obvious improvement to your life. If you've had enough of feeling restless at night and sore in the morning, take the time to really research one of these four mattresses and give one a try.
Amerisleep and Purple are one of your favorite brands? Check out how they compare here.