Latest posts by Candace Osmond
(see all)
There are plenty of reasons why mattresses made entirely out of foam will never go out of style. There's really no other material that's better at contouring or providing pressure point relief.
Foam beds are also inexpensive, and it's relatively easy to find one in a firmness level that matches your sleep preferences and body configuration. But the number of options you have at your disposal could turn mattress shopping into a real struggle. This is why today we're going to see who wins the Puffy vs Leesa mattress fight, where two all-foam beds go head-to-head to see which will come out on top.
Main Differences Between the Puffy vs Leesa Mattress
The main differences between the Puffy vs Leesa Mattress are:
Puffy is made in Canada, whereas Leesa mattress is made in the USA.
Puffy mattress has a lifetime warranty, whereas Leesa offers a 10-year warranty.
Puffy offers a 101-night sleep trial, whereas Leesa has a 30-night trial.
Puffy mattress has 2 types to choose from, whereas Leesa has 3.
Key Features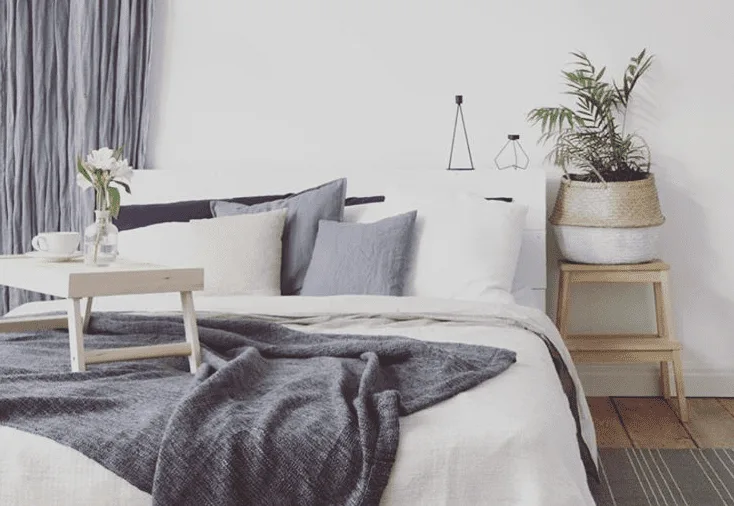 The Puffy mattress is a 10-inch bed available in a medium firmness level. It comes with a washable polyester cover that feels rather smooth and pleasant. The cover also features lycra in its blend, which gives it a nice stretch and makes it more breathable. The comfort layer of the Puffy bed is made with two inches of gel-infused memory foam with microbeads added to the construction, looking to bring sleep temperature to an optimal level.
The transition layer consists of what Puffy calls Climate Comfort: foam with a firmer feel that's looking to prevent further sinkage into the surface of the bed. Needless to say, the Puffy mattress comes with a solid HD polyfoam base that measures six inches in height and offers the standard type of support you see on other all-foam mattresses as well.
The Leesa mattress is a 10-inch bed that's made from three distinct layers of foam, each with a different role and its own set of specifications. The cover of the bed is made from a thick polyester blend that stretches nicely across the surface of the mattress. The comfort layer of the Leesa mattress uses a very special type of foam that kind of resembles latex in terms of feel and response. It provides a really nice bounce to the bed, and also feel more cooling.
The transition layer is made from two inches of memory foam that deepens the body contouring properties of this mattress. When working together with the comfort layer on top, these two foam layers manage to provide great pressure point relief. The base layer of the mattress is made from a huge block of HD polyfoam.
Puffy Mattress Pros

The Puffy mattress is a great choice for side sleepers that weigh less than 230 pounds.
It does a really good job of promoting temperature neutrality due to its construction, particularly because the two upper layers of this bed were designed to prevent heat from being trapped inside the mattress.
If you're looking for a bed that provides the hug that most people want in a foam bed, Puffy does really well in that particular chapter.
The Puffy mattress comes with a lifetime warranty, which is a huge improvement considering that the average warranty given for an all-foam bed is 10 years.
Puffy Mattress Cons
If you are a sleeper who weighs more than 230 pounds, the Puffy mattress is not the right choice for you. Despite this bed has a medium firmness rating, the upper layers make it feel rather soft, and while they do manage to provide a pleasant and soft sleeping surface, heavyweight sleepers will not feel as supported as they should.
Since it falls a little bit on the soft side, the Puffy mattress is not the best choice for stomach sleepers. If you prefer to sleep in this position, your hips will sink into the surface of the bed too much for the upper layers to push back, causing your spine to rest in an unnatural position.
Leesa Mattress Pros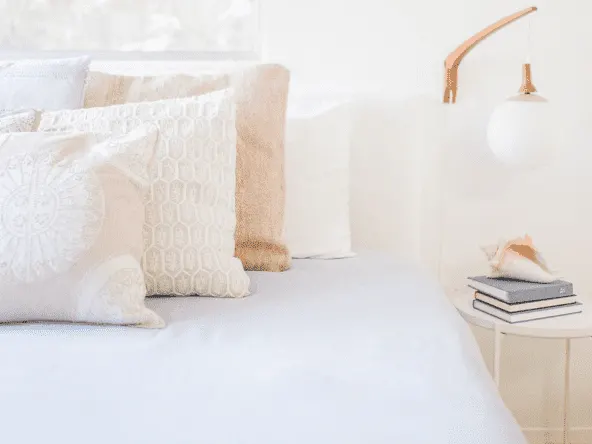 The foam that's used to make the comfort layer of the Leesa mattress gives the bed a nice bounce, which makes it a viable choice for people who are looking for this sort of feel. Furthermore, this bounciness facilitates switching between different sleeping positions without giving you the feeling that you're stuck in the bed. It also promotes getting in and out of bed with greater ease.
The fact that this bed does feel a little bit firm makes it a really good choice for back and stomach sleepers, as it does manage to provide them with the support they need in these two sleeping positions.
Leesa Mattress Cons
Because of its bounce, the Leesa mattress doesn't perform all that well in the motion isolation chapter, which is typically a characteristic of all-foam beds. That would make the Leesa a less than ideal choice for couples.
Since the Leesa mattress does feel a little bit firm, it tends to create pressure points in the hips and shoulder regions if you are a side sleeper. Truth be told, people who sleep on the side have better all-foam mattresses to choose from.
Conclusion
At first glance, it might seem like we're dealing with two very similar beds, as both of these mattresses are made from a triple layer of foam and have a medium-firm feel. Truth is that they each cater to the needs of different types of sleepers, which makes picking a winner that much more difficult.
The construction of the Puffy mattress manages to isolate motion and reduce the noise a sleeper makes when switching between positions, making the Puffy bed a great choice for couples. On the other hand, there's the Leesa mattress, which does a really great job of promoting correct spinal alignment for back and side sleepers.
Both of these mattresses are good for their specific target markets. So, if you're looking for that sleeping on top of the mattress feel, the Leesa is the right choice for you, but if you are a side sleeper that looking for pressure point relief when sleeping in your favorite position, you're much better off with a Puffy mattress. Overall, we'd pick the Leesa because it's a mattress that caters to the needs of a larger pool of customers.
FAQ's About Puffy vs Leesa Mattress
What are the warranty and trial periods on the Puffy mattress and the Leesa mattress?
From the moment you receive your Puffy mattress, you have 101 nights of free sleep trial to test this mattress and see if you'd like to keep it or return it. With Puffy, you benefit from a lifetime warranty. When you order the Leesa mattress, you will benefit from 100 nights of free sleep trial, with 30 nights of a mandatory break-in period. The mattress comes with 10 years of warranty.
Where do the mattresses ship?
You can order the Puffy mattress from anywhere in the US or Canada. However, US residents in Alaska or Hawaii won't benefit from free shipping. You can order the Leesa mattress if you live in the contiguous U.S. and Canada.
Does the company offer a white glove delivery service?
At this time, Puffy does not offer any type of white glove delivery service since their deliveries are handled by third-party companies. Similarly, Leesa doesn't offer white glove delivery services for their mattresses either.
Where can I purchase these mattresses?
The Puffy mattress is available exclusively on the company's official website. The Leesa mattress is available online, on the company's official website. For those interested in offline purchases, you can find the Leesa mattress at their brick-and-mortar showrooms in Virginia Beach and New York, but also in Pottery Barn and West Elm stores.
Recommended Reads: