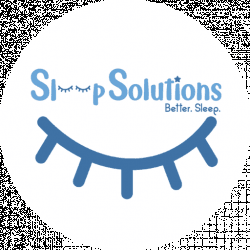 Latest posts by Sleep Solutions HQ Team
(see all)
Believe it not, there's actually an entire science behind choosing the right bed sheets. While people tend to invest a lot of money into a new mattress, the other bedding accessories shouldn't be neglected.
It's like trying to make the best pizza in the world by using average tasting ingredients. But how can you know if you're buying the right set of bedsheets if you aren't sure where to start looking or even what you're looking for?
Thread Count
When looking to buy a new set of bedsheets, you will often hear the phrase "thread count". This is actually the number of threads woven in order to create one square inch of fabric for the sheet.
In order to do this, one must combine both horizontal and vertical threads (which are also referred to as weft and warp). In general, sheet thread counts can be anything from 150 to 1,000, the latter number being characteristic of more expensive fabrics, like silk and satin. A general misconception is that a high thread count automatically translates into a higher quality set of sheets, but with cotton that not necessarily the case.
The ideal thread count is between 400 to 600, as there is a limited number of threads that can fit on a loom. A very common marketing move is for manufacturers to add some extra threads horizontally, in order to advertise their products as being more durable and sell them at a higher price.
The truth of the matter is, a higher thread count doesn't always make a better product. In fact, when a material has a very high thread count, it can actually become more exposed to rips and snags.
What's really important is not just the thread count, but also the fabric used in manufacturing the sheets. Some of the best bed sheet sets are made with Supima or Egyptian cotton and feature combed or extra-long staples.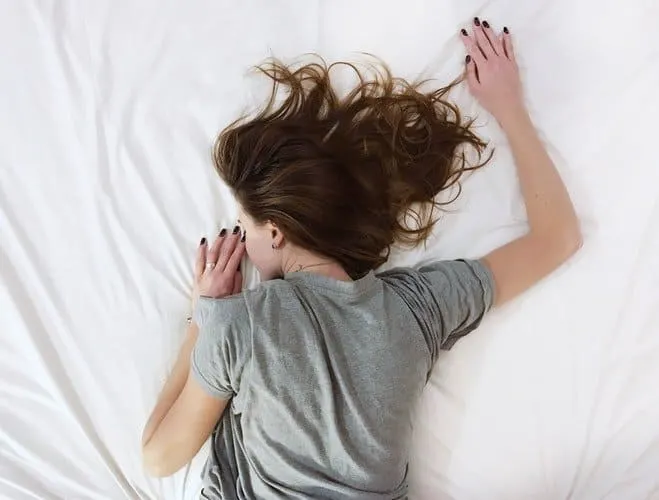 Fabrics
While thread count is subject to a lot of expert debate, there is no doubt as far as the quality of the materials is concerned. When it comes to cotton sheets, sateen and percale are of superior quality. The main difference between these two is the type of weave used to make them.
Both of them use long-stable cotton which is of superior quality. However, real connoisseurs know the difference between the two with a simple touch. Percale is crisper and has a matte finish and the quality of its feel gets better each time you wash it.
Due to the fact that it's very durable, Percale cotton doesn't pill over time. The material is also very breathable, which makes it ideal for people who have trouble sleeping due to high body temperature.
Sateen shouldn't be confused with satin, although the two do share some similarities. Satin is a very expensive fabric, but also a very fragile one. These are two downsides that sateen doesn't bring to the table. Instead, sateen manages to copy the luxury of satin, while being more durable and resistant to wrinkles. Due to its tight weaving, sateen is heavier compared to percale.
A more inexpensive alternative to both sateen and percale is the traditional linen sheet. This type of sheet is made from flax stem and provides a great combination of durability and softness. It has excellent cooling properties and performs great no matter the season and the temperature inside your home.
Pros
Sheets are made from organic cotton and do not contain any dyes.
They are pleasant and soft to the touch and feel like a very luxurious product.
Their design is classic and can blend into any bedroom décor.
They keep getting softer the more you wash them.
Great alternative for people who suffer from allergies.
Good for people with sensitive skin.
Cons
Not suitable for people who are looking for a percale set of sheets.
A little pricey for some budgets.
Features & Benefits
Company Overview
Boll & Branch is a company with a reputation for its love of organic. And as you know, we're suckers for a good brand story, because marketing today is about knowing how to engage your customers at an emotional level and push them to connect with your products and services.
A lot of people know it, but few can actually make it happen. Boll & Branch's story goes back to 2014, with a very simple mission in mind: to create products that look good and feel just as good. The founders had an idea on where to start but were disappointed with the origin and quality of the bedsheet market.
When they discovered that the industry needed a change, they decided to try and build their supply chain from the ground up. This is why their supply chain is traceable, as they were looking to create a direct relationship with the consumer and avoiding the middleman.
At the roots of their stories lies the respect they have constantly shown over the years for the farmers and factory workers that have dedicated their lives to the cotton industry. That's why Boll & Branch fully supports the growth of the cotton they use in their products. In fact, they have made it their mission to vouch for the high-quality and sustainability of their products and we'd like to give them credit for that.
Materials
There is a lot to be said about the materials and construction of some of the finest organic sheets money can buy. The designers that stand behind these sheets have created a product that takes pride in the organic cotton and the 300 thread count that defines this ultra-premium brand of bedding accessories.
Due to their construction and materials used, these sheets are highly breathable and provide the sleeper with a pleasant sense of cooling.
This is a feature that most people never appreciate until they have to face an insufferably hot summer night when everything feels stuck to your skin. The cotton used to make these sheets doesn't contain any herbicides or pesticides, to the delight of environmentalists.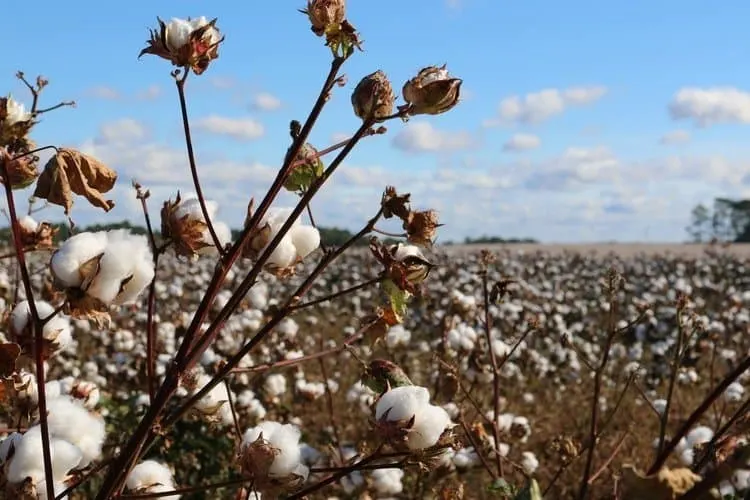 Quality
The build quality of the Boll & Branch is nothing short of impressive. Since the high-quality of the product is given by the little details that make up a great product, one must take a closer look at things like stitching, construction and the quality of the fabrics.
The sateen weave is crafted close to perfection, meeting the best industry standards and leaving no loose threads. The quality of a product is also measured by its durability. In turn, the durability of a good pair of bed sheets lies in its shrinkage. High-quality bedding won't shrink even after being subjected to multiple cleaning cycles.
Design & Feel
The moment you receive your order, the package will surprise you in the most pleasant manner possible. Your sheet set will be delivered in an elegant box tied with a ribbon, to enhance the customer's experience up a point where he feels like he is opening a gift rather than an online order.
When you take them out of the box, you will feel the high quality of the sheet the second you lay your hands on it. Running your fingers over the material will give you a cooling sensation.
If at first, you were skeptical about spending so much money on a set of bed sheets that you can't even touch before you buy, this is the moment when the money will seem worth it. The luxurious feel of the sheet is really something to drool over.
The fitted sheet should have no problem in covering the mattress size it was designed for, so always make sure that you order the right one.
When the match has been made, you will notice that the sheet actually stays on the mattress and doesn't move together with your nocturnal tossing and turning. That's because the corners on the sheet are very deep, doing a good job in keeping it in place.
Best Overall
Durability – Shrinkage
As we've mentioned before, the durability of a sheet is measured with a shrinkage test. Such a test is meant to determine if the sheets are good enough to be used over a longer period of time, without being subject to aggressive wear and tear or shrinking in size because of multiple washes.
You can do the test by measuring the sheets after unboxing them, washing them as per the instructions are given by the manufacturer and then measuring the sheets again when they're dry to see if the numbers still match.
Before sharing the discoveries, there are two important things we have to mention. The first wash of a pair of sheets is the one that causes the most shrinkage.
Every other washing won't change the numbers, at least not significantly. Second of all, you should know that as far as organic cotton is concerned, shrinkage of 5% or less is a very good sign that you're dealing with a high-quality set of sheets. That being said, when first washing the Boll & Branch products, the pillowcase shrank by 3.5%, while the flat sheet was 4.4% smaller.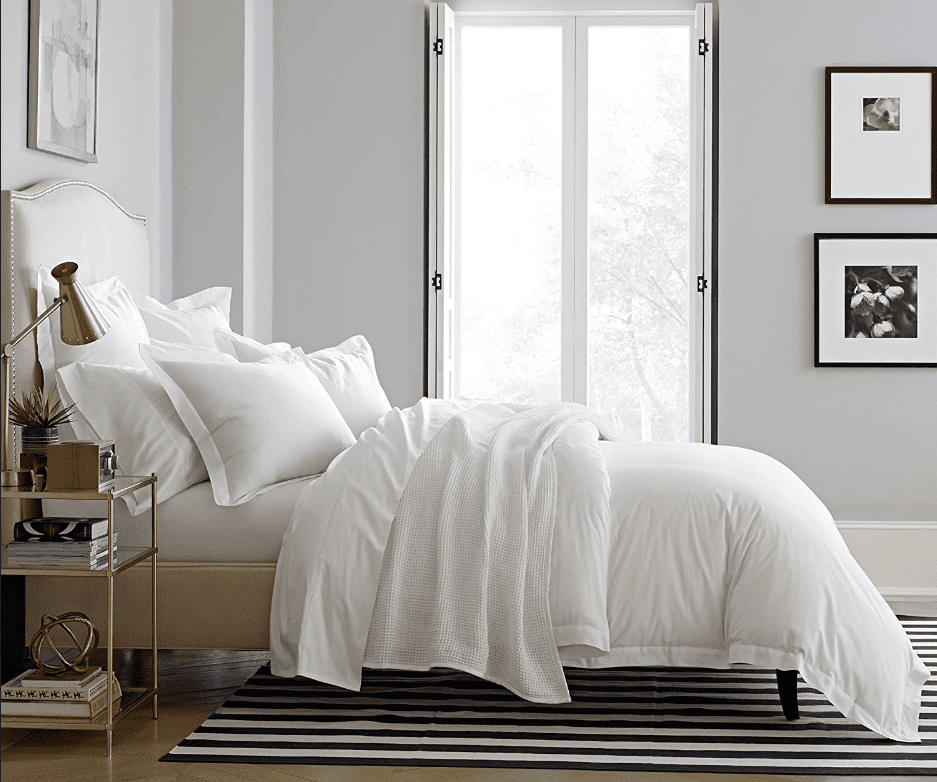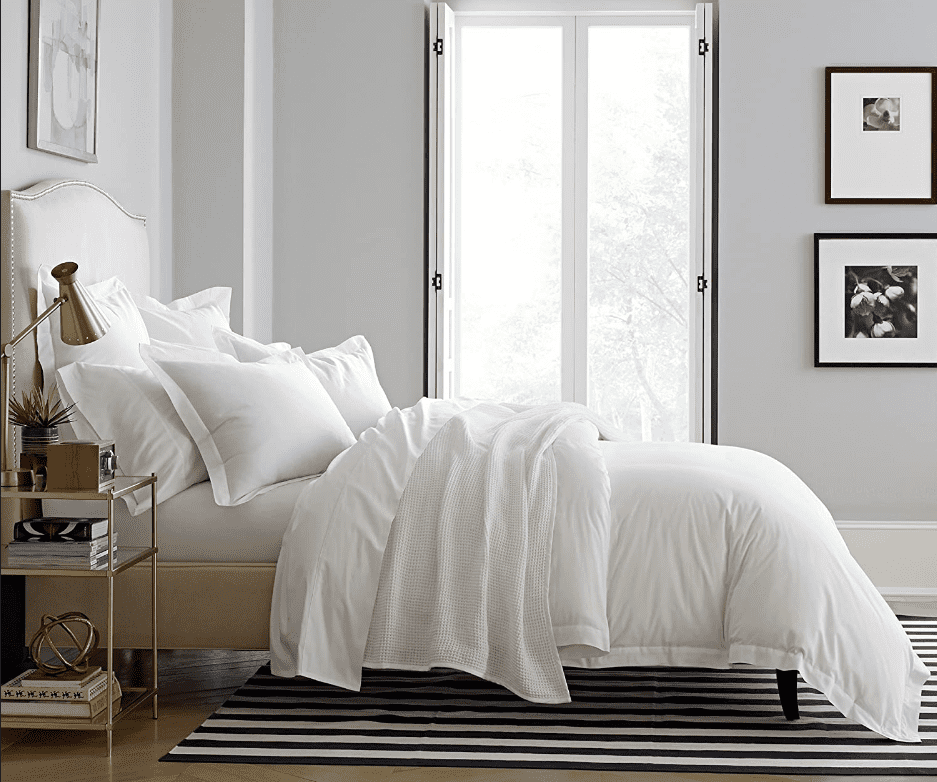 Durability – Damage
The second measure of a sheet's durability is how prone the product is to other types of damage. A very common problem with low-quality sheets is that after the first few washes, you already start to notice loose threads and there's basically nothing you can do about it.
Once the threads on a sheet start coming loose, it's pretty much downhill from there and you shouldn't expect the product to last very much from that point on. But with the Boll & Branches sheets, it would seem like they are actually getting better with every single wash.
Not only do the sheets stay perfectly intact, but they are also softer to the touch and provide an even more pleasant sleeping experience. So, you can expect to use these sheets for a long period of time as they don't seem to be in any way intimidated by the washing and drying cycle.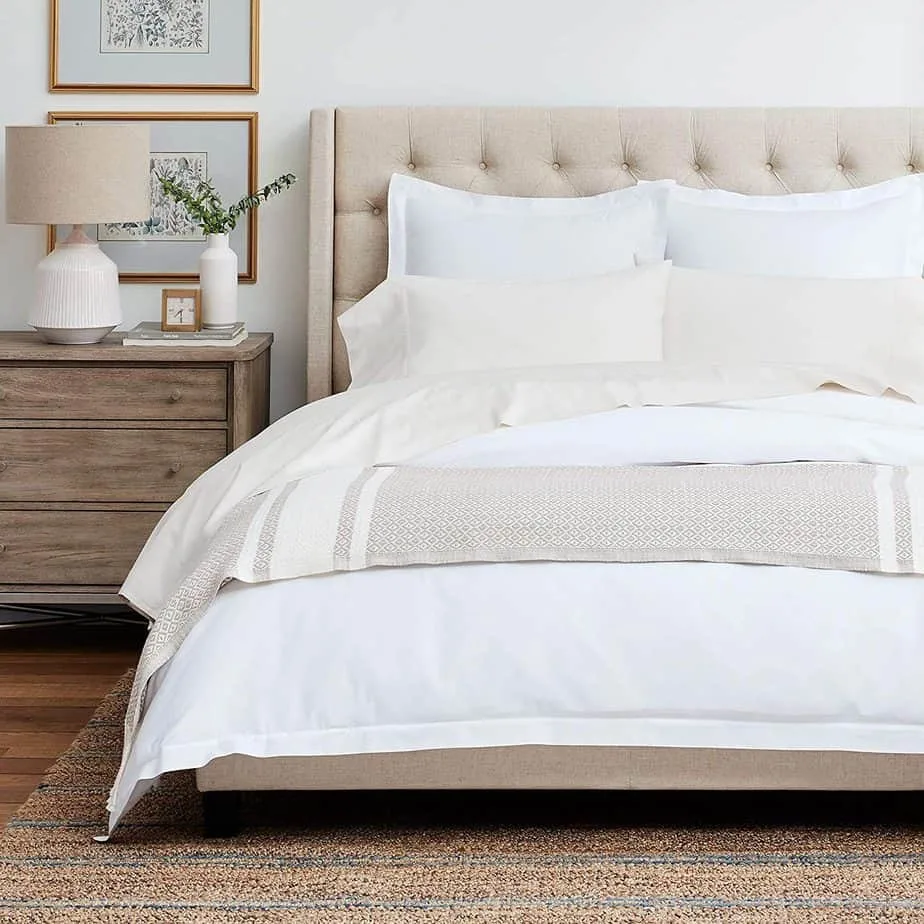 Durability – Color Resistance
A good sheet is also measured by how it can maintain a vivid color even after being washed several times. You can't expect a sheet to maintain its original colors over a period of years, but the better the sheet is, the more it can hold onto that original color.
Here's the thing: when you purchase a low-quality bed sheet set, chances are that the manufacturer used cheap dyes to make them. Cheap dyes combined with cheap fabrics result in colors that will easily fade away when washing.
I can tell you from personal experience that this is true. I once purchased a cheap set of bed sheets (college poverty, what can you do?) that were blue with green flowers and from the first night I slept on them, I woke up with blue dye on my face and underneath my nails.
In order to prevent this from happening to you, you can put your new sheets to the test (be they Boll & Branch or any other sheets you purchase). First, soak the sheets into a recipient with warm water. Remove them and take some paper towels.
Press them against the sheet's fabric and then examine the paper. If there are any color marks visible on the paper, then you know you're dealing with a cheap product. As far as the Boll & Branch sheets are concerned, there was no color transfer from the surface of the sheets to the paper power, indicating that high-quality dyes have been used in the manufacturing process.
Best Overall
Customer Opinions
Organic
A lot of customers were confident enough to purchase a set of these sheets for their children who are very sensitive to non-organic bedding items and haven't looked back since. Combined with an air purifier, these organic sheets are the ideal solution for people who suffer from allergies, breathing-related problems, asthma or have sensitive skin.
Packaging
It's no surprise that a lot of people were delighted by the unique and luxurious packaging method. The sheets are delivered in an elegant box that's tied with a ribbon, to make you feel like you're opening up a Christmas present and not some boring old sheets you just ordered online.
The sheets are tied together with a fine ribbon that's white and decorated with stars, to prolong that holiday feeling.
Price
A major complaint was the high price of the sheets, but to be perfectly honest, it was mostly people that have had bad experienced with the product that actually complained about the high price tag.
When you're satisfied with a product, you normally don't regret having spent the extra money to get it.
Feel
Being described as "soft" and "amazing", it seems like customers have found it a tad difficult to put into words how satisfied they are with the high-quality feel of the sheet. A lot of reviews refer to this product as, unlike everything they've ever slept on before.
Best Overall
Bottom Line
If you like premium bedding accessories, you most certainly will not regret spending money on the Boll & Branch sheets.
Everything about this product inspires luxury and quality, right from the minute you lay your hands on the packaging. The elegant ribbon-tied box is meant to provide a great customer experience and the joy of opening up a present. It's a very smart marketing move and customers have responded to this packaging strategy in the most positive way.
These sheets are a great acquisition for people who like to live eco-friendly and value organic products. The sateen weave of the sheets is very soft to the touch and has a thread count of 300, which is more than enough to ensure you are not wasting money on sheets that will rip apart after the first few weeks.
The Boll & Branch sheet set is perfect for people who appreciate high-quality bedding items while looking to invest in an organic and durable product.
Further read: