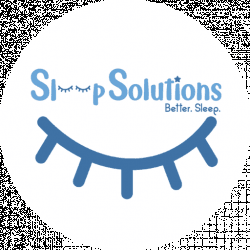 Latest posts by Sleep Solutions HQ Team
(see all)
Toddlers typically cry for two reasons: hunger and fatigue. Parents take care of hunger and this review will help parents take care of toddler fatigue. As with adolescents and adults, toddlers need to sleep on a comfortable mattress that as Goldilocks would say, is not too firm or too soft.
We know caring for a toddler takes a huge bite out of family budgets. Between toys and ever-changing wardrobes (Let's face it: Toddlers change clothes more times than politicians change positions), you have to spend a lot of money to nurture your young child through infancy.
What about bedding? Do you have to spend an arm and a leg on a mattress for a toddler? Amazingly, the answer is no. The three best twin mattresses for toddlers barely break three digits and the best part is that, unlike infant food and clothing, the best toddler mattresses give you at least two years of high-performance.
Before we present the positive features of the best three toddler mattresses, let's review the differences between toddler memory foam mattresses and another type of toddler mattresses, as well as the benefits of a memory foam twin mattress for toddlers.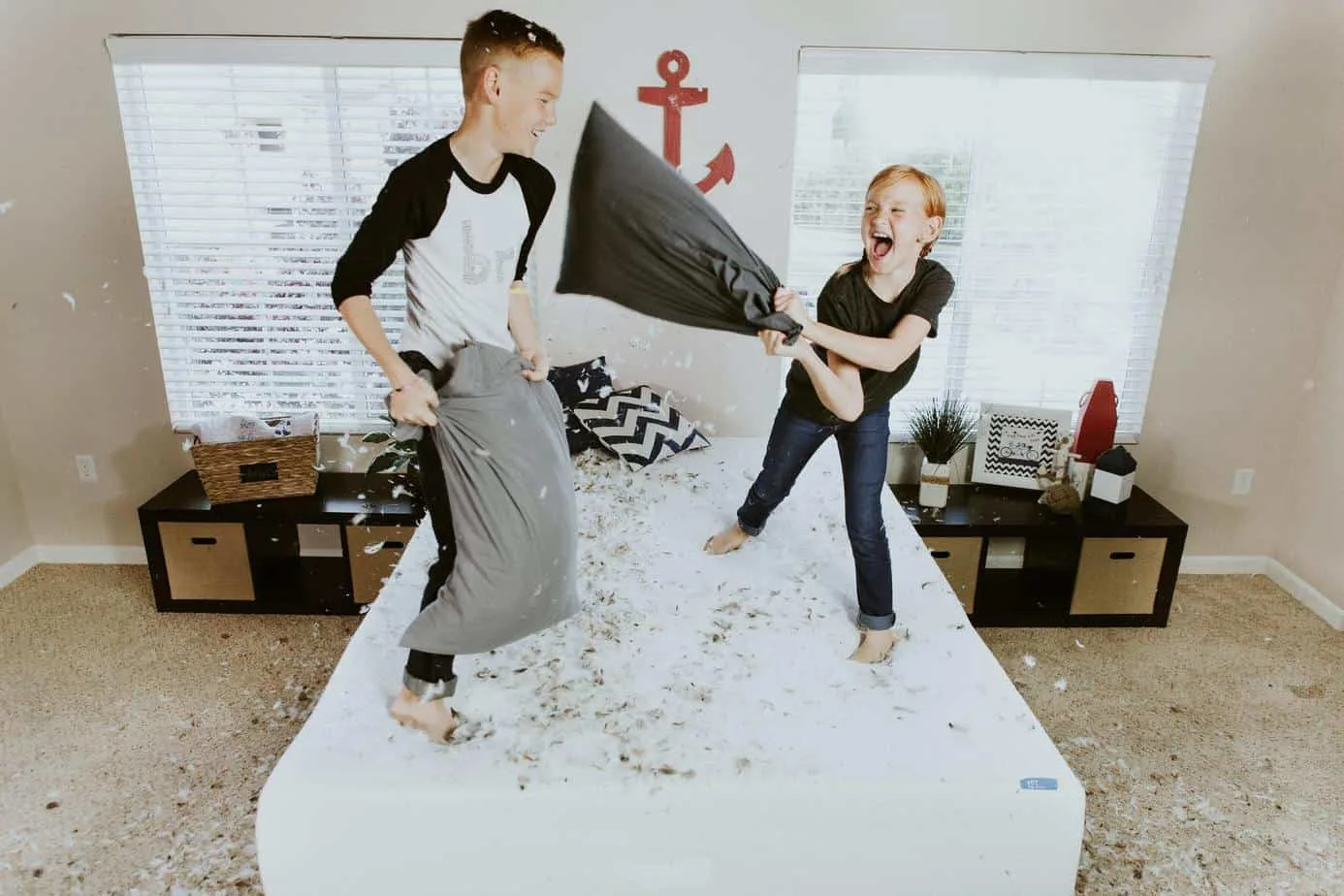 Differences between Toddler Memory Foam and Other Types of Mattresses
Designed as the smallest mattress available for toddlers, twin memory foam mattresses also go by the name single mattress, since twins sleep only one person. The American standard size for a toddler twin is 39 inches wide and 73 inches long. Other countries might require different size guidelines for labeling twin-size mattresses.
Size is the one feature that all toddler mattresses share. After that, the features of memory foam mattresses differ from the features offered by other types of mattresses
Memory foam mattresses have at least two separate layers of foam that provide plenty of cushions for restless toddlers. Other types of toddler mattresses include one layer, which usually is thicker than any of the memory foam layers.
Memory foam mattresses for all ages often include a cover that slides over the top memory foam layer. Other toddler mattress manufacturers build in a padded area that does not cover the entire mattress surface. Memory foam mattresses are typically lighter than their counterparts.
Benefits of Toddler Memory Foam Twin Mattresses
The top memory foam layer is softer than the bottom support layer. This allows toddlers-especially heavier infants-to sink into the mattress and enjoys what is called the hugging effect. If designed properly, the cover should enhance comfort by feeling super smooth against the skin.
The cover also prevents allergens from disturbing your toddler. Lightweight design means the mattress is easy to move around the room to find the best sleeping spot, as well as when you need to store it in the basement because your toddler is now a fast-growing adolescent.
Twins are the perfect size for most kids by creating enough movement room, without making a child feel isolated on a large mattress. Your child has more room to play with his or her toys and more space to invite friends over for a closed-door bash.
Moreover, twins are much cheaper than other size mattresses. By going with memory foam, you buy an affordable mattress that provides lasting durability.
How to Shop for the Best Twin Mattress
First, price shop to create a budget you can afford. As we mentioned, toddler twin mattresses cost less than shopping for child clothing. Next, go online and read reviews of different brand-name toddler twin mattresses.
Brand name manufacturers have earned reputations for delivering on a high-quality promise. After you read enough reviews, you can narrow your options for buying a mattress.
Kids like to roughhouse on beds. Therefore, search for toddler twin mattresses that last at least five years. The kid might outgrow the twin before then, but that beats having to buy another twin because the first one was made with inferior materials.
The most effective way to find the right twin toddler mattress involves allowing your kid to test a few mattresses. Then, purchase the best toddler twin mattress online to save money by taking advantage of coupons and discounts.
Without further ado, let's review the three best twin mattresses for toddlers.
Best Twin Mattresses for Children
What if we told you that your toddler can sleep in supreme comfort and when it is time to start the day, all you have to do is fold the mattress and conveniently store it in a closet. If you expect friends over who bring along a toddler, the Milliard Tri-Fold Foam Folding Mattress offers an ideal solution for providing a temporary bed.
This feature really opens up the room for your kid to play. At nearly 25 pounds, the lightweight mattress does not require a bodybuilder to move it around a room. The standard size design for a twin ensures plenty of room for the largest toddlers to spread out.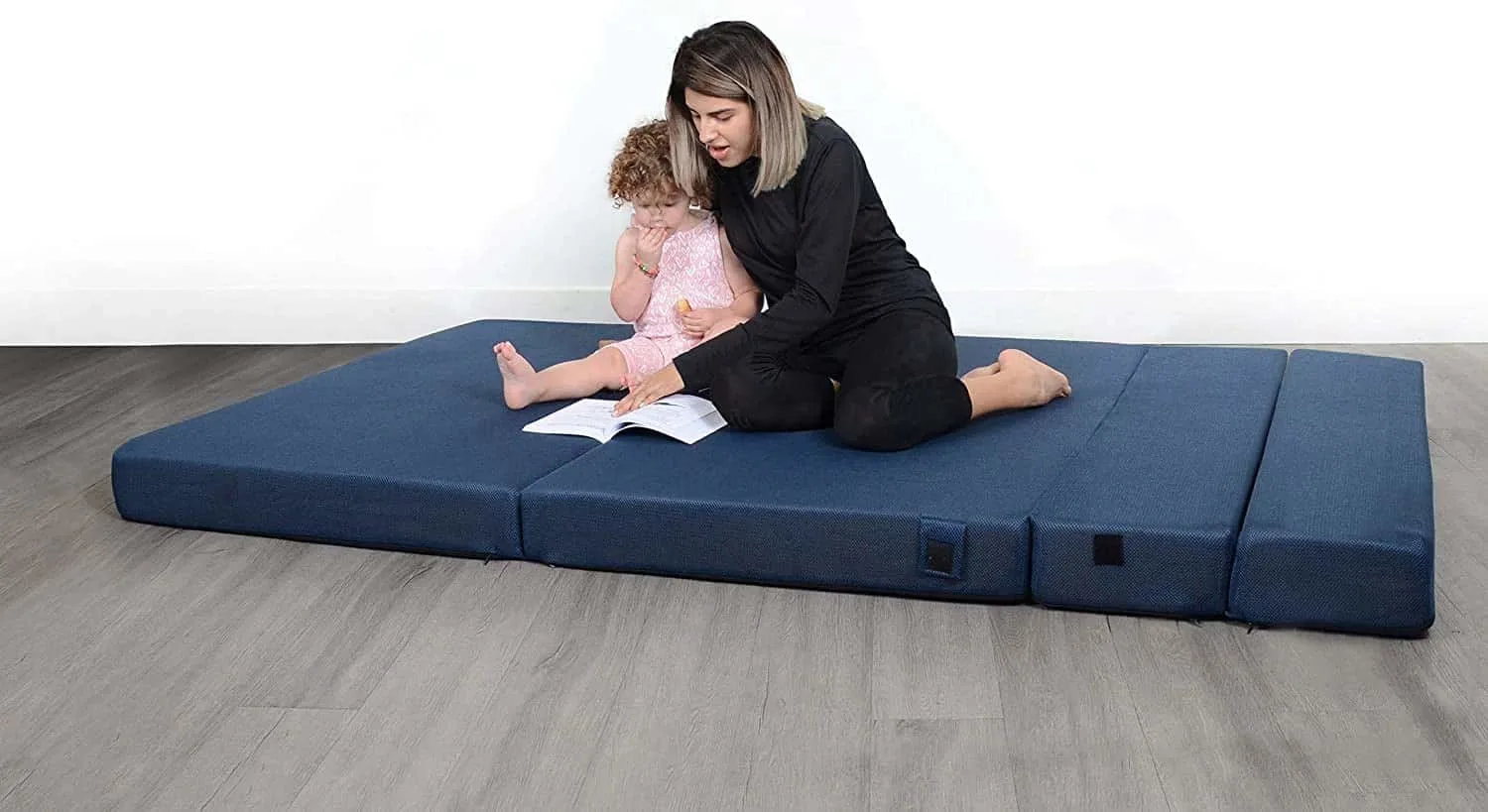 Memory foam possesses therapeutic advantages by providing a stable surface that yields enough to provide comfort for children who make several to overnight sleeping movements. If your child had an especially active day, a night on this mattress is exactly what the doctor ordered.
Memory foam circulates air to cool the body during sleep. The smooth cover absorbs perspiration to enhance sleeping comfort.
The Milliard Tri-Fold twin mattress contains 1.5 inches of plush memory foam for the top layer and 4.5 inches of support foam that produces a stable sleeping foundation.
Milliard adheres to the saying "Nothing but the best" by using luxurious CertiPUR-US certified premium memory foam. The high-density design of the memory foam means the mattress always retains its original shape. Your toddler will enjoy sleeping on the super-soft jacquard bamboo cover.
Amazon has listed a Milliard Tri-Fold twin mattress for toddlers as low as $98.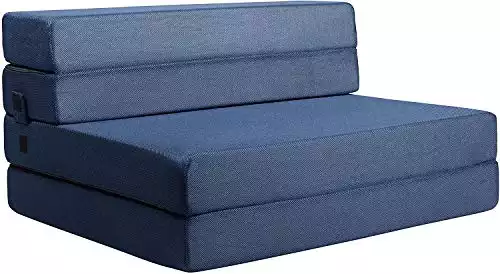 Signature Sleep designs and constructs both spring box and memory foam mattresses for toddlers. However, the memory foam line of toddler mattresses makes the company one of the most popular brands in the mattress industry.
The Contour & Twin Mattress combines Signature Sleep's renowned memory foam technology and spring lines to produce a middle ground that optimizes the comfort toddlers need for a restful night's sleep.
High-density memory foam covers each of the coil-like springs to create enough bounce, without sacrificing firmness. The result is a twin mattress for toddlers that relieves pressure points and evenly distributes body weight to ensure sleeping stability.
Parents who worry about the springs providing the ideal trampoline condition for active kids to jump and down on the mattress can rest assured the springs react to pressure more like tightly designed coils.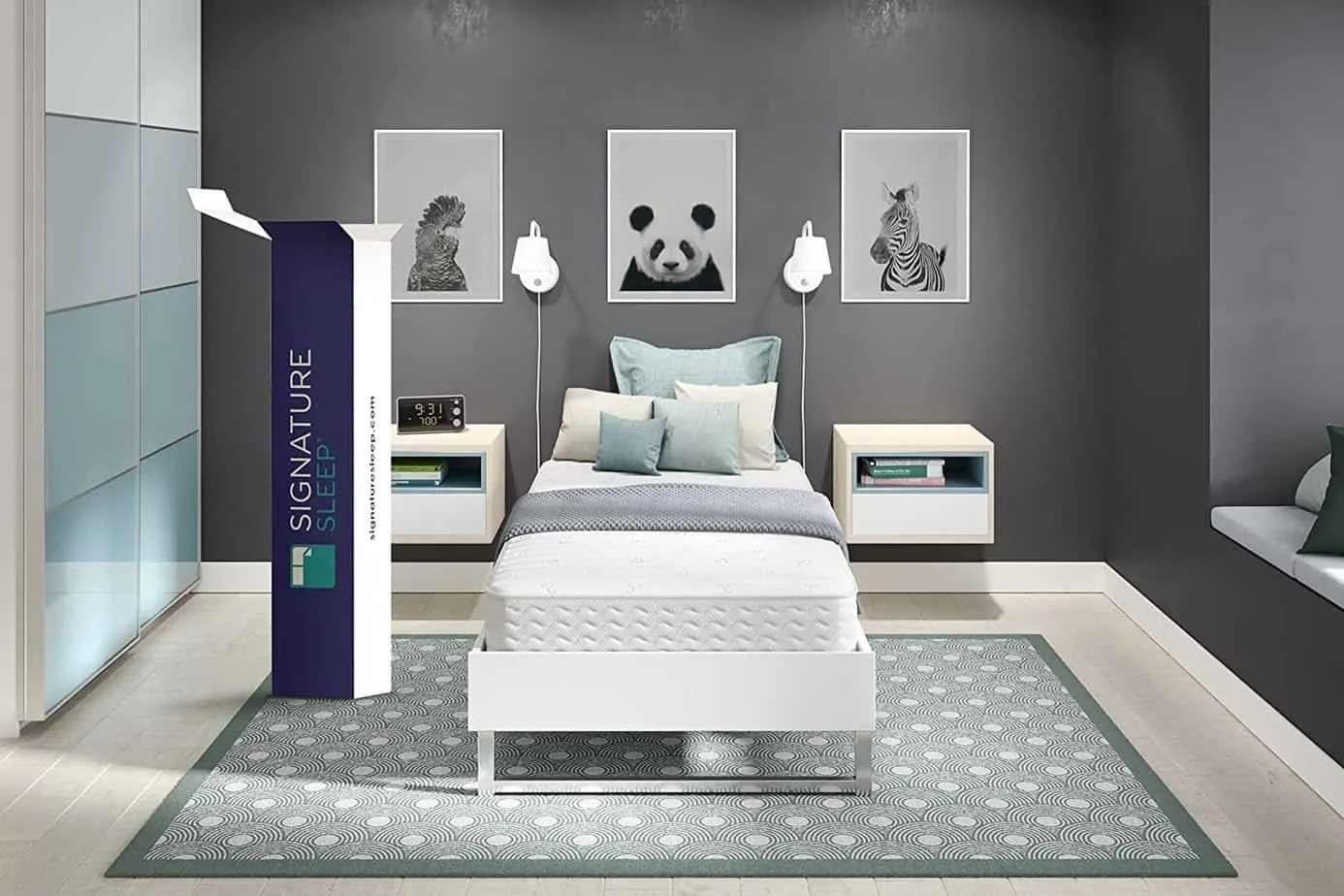 The nearly 43-pound toddler twin mattress measures 39 by 75 inches to accommodate the body size of most infants. Super plush memory foam hugs the body to allow kids to sleep in any position.
Most toddlers need time to discover the most comfortable sleeping position, and the Signature Sleep Contour & Twin Mattress does a great job hugging sections of the body for back, side, and stomach sleepers.
Many reviews performed by bedding experts praise the mattress for gently massaging the muscles because of the coil-like properties of the springs.
At 1.5 inches thick, the top memory foam layer offers enough sinkage to allow restless toddlers to find the best position for sleeping. The bottom foundation memory foam layer measures 6.5 inches, which provides plenty of firmness to support the back and shoulders.
Parents never have to be concerned about the presence of harmful chemicals that occasionally leak from some memory foam mattresses. This mattress does not contain flame retardant chemicals, such as TCEP or PBDE. The certified CertiPUR-US mattress does not emit any foul odors to disrupt nighttime slumber.
At around $123, the Signature Sleep Contour & Twin Mattress sits at the higher end of the twin memory foam mattress price range for toddlers.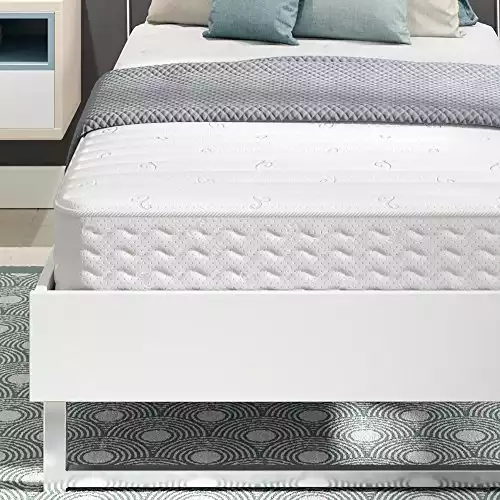 The DreamFoam Bedding Ultimate Dreams Twin Crazy Quilt makes the perfect toddler twin mattress for parents who shop on a low budget. Lightweight to improve portability, the mattress makes the ultimate bedding for a young guest who stays overnight.
Measuring 38 inches wide and 74 inches long, the toddler twin mattress is designed to easily fit within most bed box models.
The seven inches of memory foam include a 6.75-inch support base that offers consistent firmness, without creating a sleeping experience that causes your toddler to toss and turn throughout the night. The .75-inch top quilt layer acts more like a mattress cover than a top memory foam layer.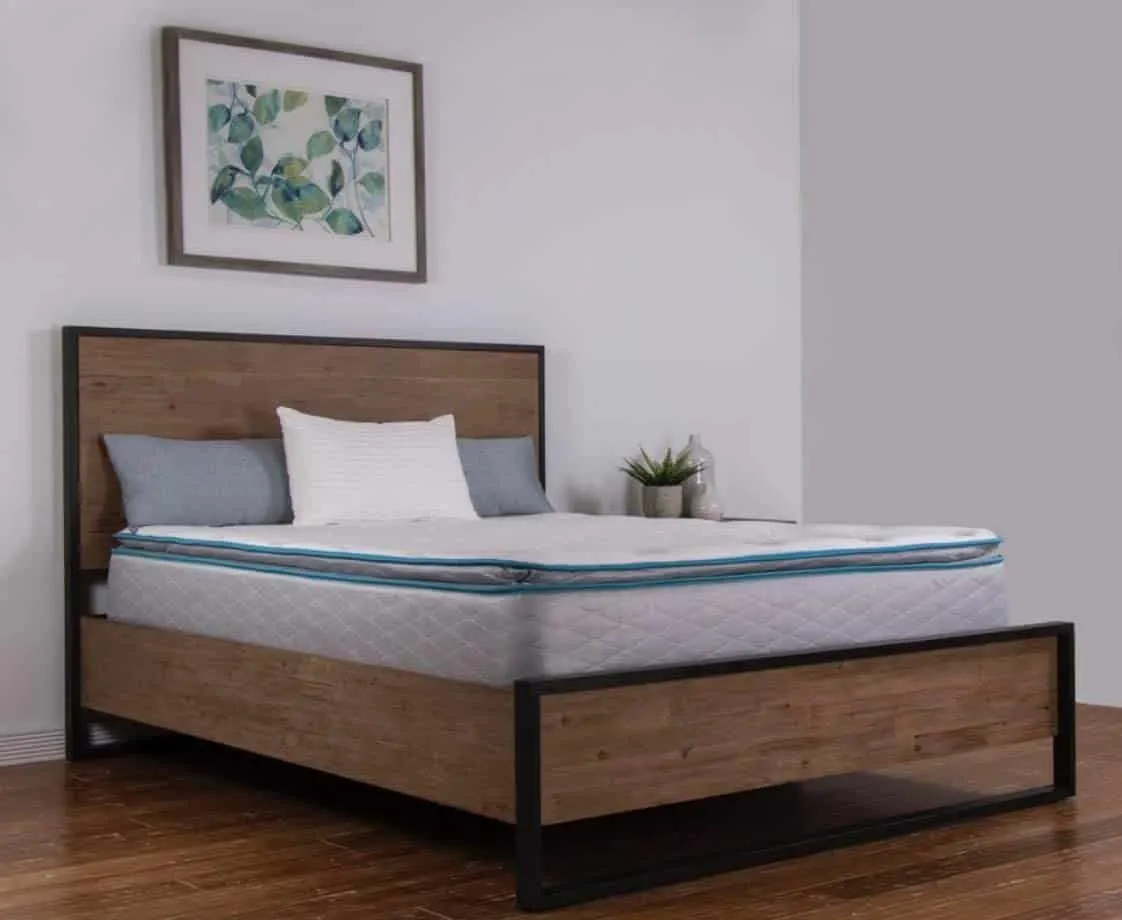 With the tri-zone design, your toddler enjoys different densities of memory foam across the mattress. The highest memory foam density is located in the middle of the long-lasting toddler twin mattress, which is the area of a mattress that the body applies the most pressure.
With an egg crate structure, the DreamFoam Bedding Ultimate Dreams Twin Crazy Quilt does not need an extravagant comfort system. The mattress offers supreme back and should support because of the egg crate peaks that conform to the back and shoulders of young children.
High breathability memory foam in the quilted top layer absorbs moisture, including the sweat that builds up over the course of a night. Certified CertiPUR-US memory foam does not contain any chemicals or heavy metals.