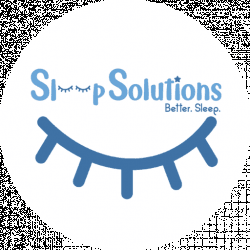 Latest posts by Sleep Solutions HQ Team
(see all)
Have you ever come out of sleep feeling acute pain because of a poorly designed mattress? You cannot expect to sleep well on a spring or futon mattress forever. You need to search for a memory foam mattress that prevents the type of long-term back and shoulder pain that leaves you feeling raw.
There are numerous brand name memory foam mattress manufacturers and the question for you is which one to choose
Slumber Solutions designs and manufactures two types of memory foam mattresses. One mattress measures 12 inches thick, while the other mattress spans 14 inches. We cover the larger mattress here, but many of the attributes of the larger version carry over to the 12-inch mattress.
Before we discuss the Slumber Solutions 14-inch mattress, let's review the factors that help you determine which mattress is best for you.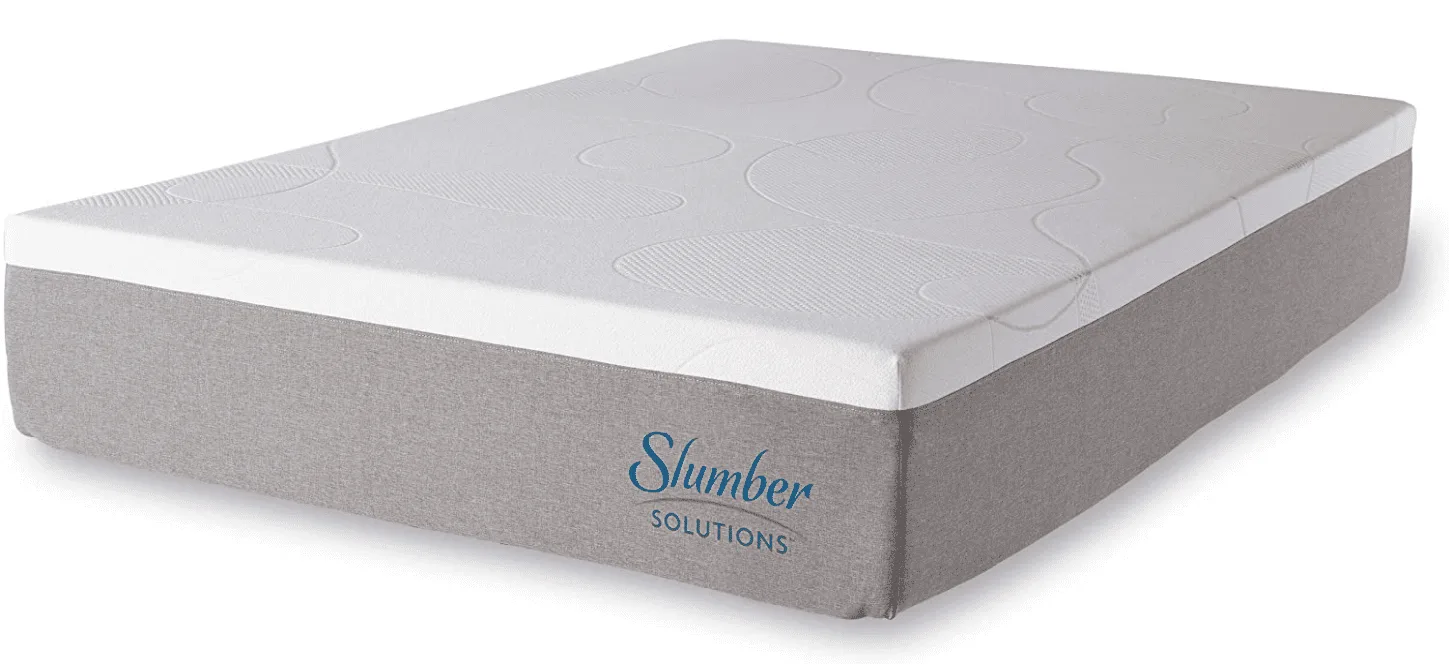 Mattress Buying Factors
You want to take your time when you shop for a mattress. Impulse buying can lead to restless nights of sleep that eventually leads to declining health. We recommend consumers spend enough time rating each mattress under consideration by analyzing the most important mattress buying factors.
Ask yourself, "What do I want in a mattress." Does the cover need to offer super smooth comfort or do you place more importance on the sinkage of a mattress. What is your budget for purchasing a mattress?
After you select a mattress, ask the retailer selling the mattress to let you "test" the mattress by moving around to different sections on the mattress. Try each of the sleeping positions to ensure optimal comfort.
Body Support
Mattress firmness ratings range from 1 to 10, with one considered the softest rating and 10 considered the firmest rating. Most mattress manufacturers like to design mattress that follow the middle of the firmness road, with ratings ranging from 4 to 7.
Remember that firmness does not have the same meaning for everyone. Some people have a higher tolerance for firm sleeping surfaces, while other people cannot stand sleeping on a soft mattress.
Cover
You do not see many mattress reviews discuss mattress covers. However, mattress covers have a lot to do with creating sleeping comfort. Covers that bunch up create discomfort for sleepers, especially those that sleep on their sides.
High-quality mattress covers absorb the body heat generated by a night's worth of sleep. You also want a mattress cover that does not attract household allergens like dust mites and dog dander.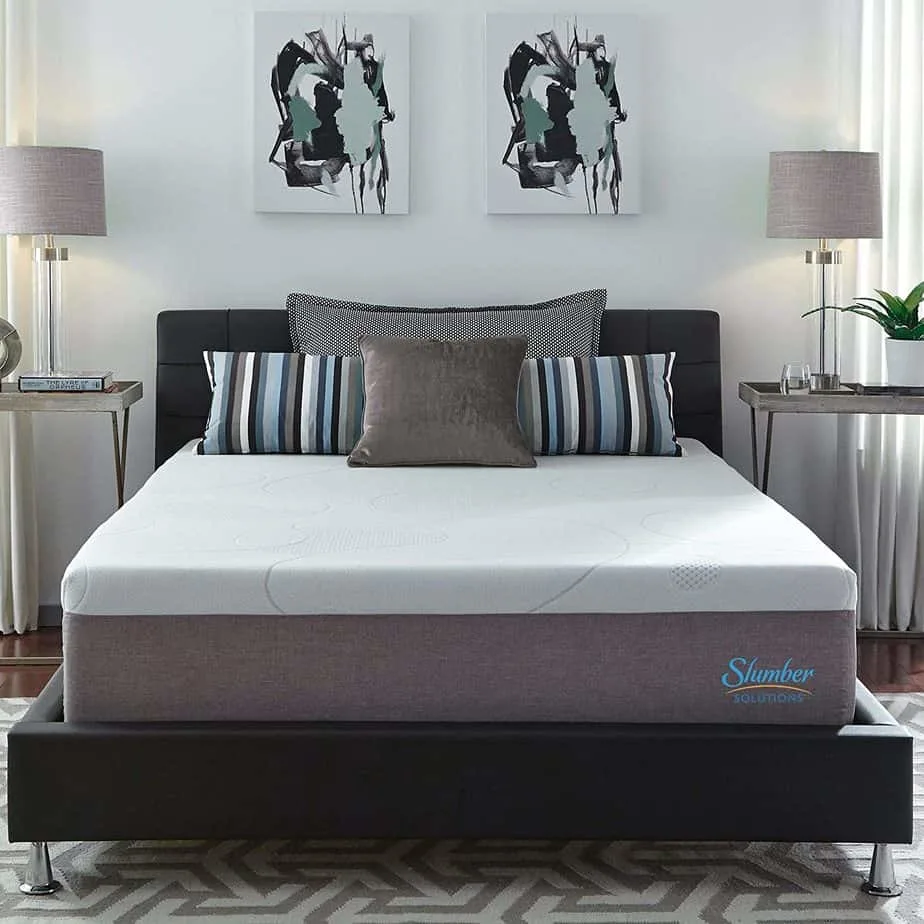 The Price is Right
Price should only matter for consumers who want to buy a mattress for a bed located in a rarely used spare room. Otherwise, you should live by the philosophy of "Never cut corners when buying a mattress." Remember that you spend at least six hours per night on the same surface.
Create a mattress budget by comparison shopping for mattresses online. Then, set a minimum and maximum amount can spend on a mattress. You save money on a mattress by searching manufacturer discounts and retailer-free bedding accessories.
More about Allergens
Although foam mattresses represent the best way to enjoy a restful night's sleep, some types of foam mattresses leak chemicals that trigger allergic reactions. There is nothing more frustrating than sneezing the night away.
Moreover, you want a mattress that creates little, if any room between the mattress and bed board. Allergens love to find large spaces to collect, which means bad sleeping news for you.
Warranty
Mattress warranties typically run between 5 and 20 years. Live by the motto "The higher quality of mattress, the longer the warranty." However, ensuring use of a mattress for a certain number of years represents only one aspect of a warranty. The best mattress warranties include guarantees for the most important features.
Overview of Slumber Solutions
Slumber Solutions operates under the slogan "Getting you a healthful and peaceful slumber, every single day." The company offers different comfort options, which helps the company cater to individual mattress tastes.
Let's see if the Slumber Solutions 14-inch mattress gets you a healthful and peaceful slumber, every single day.
Memory Foam Tips
Before we discuss the Slumber Solutions 14-inch mattress, let's review some memory foam tips to optimize the comfort of the 14-inch memory foam mattress. We recommend consumers remove memory foam mattress from the packaging within 72 hours to maximize the expansion of memory foam. This mattress arrives especially compact.
Therefore, wait about 48 hours to allow the memory foam to return to its original shape. Sealed plastic can trap foul odors, which means you should unwrap the mattress and air it out between six and eight hours.
Recommended Reads: