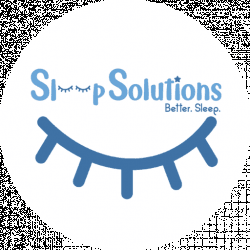 Latest posts by Sleep Solutions HQ Team
(see all)
The idea behind Serta was born in 1931, when a group of independent mattress manufacturers came together to consider working together. A couple of years later, in 1933, Serta was founded, and the conglomerate of the small companies that came together grew up to become one of the most trusted manufacturers of mattresses in the United States.
What is Serta's Perfect Sleeper Mattress Range?
You know how every company, and every brand, has one flagship product or service that is its winning card. The Perfect Sleeper mattress collection is Serta's. And it is the winning hand for more than one reason.
Not only is it an extremely authentic range of products, but it also helped the company strike the perfect balance between having their brand name recognized, and competing with and winning over other emerging companies in the nation.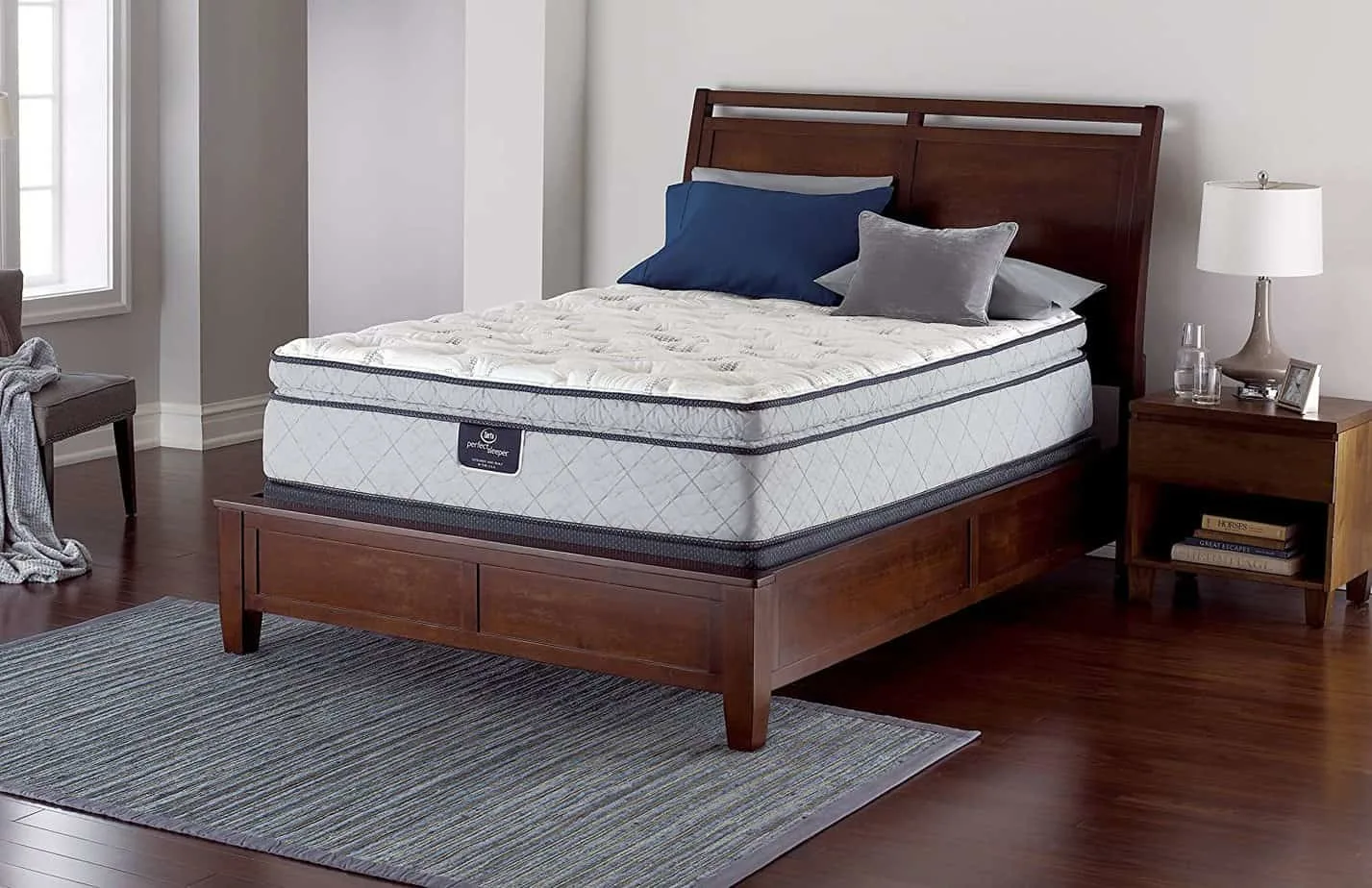 Why Is the Product Labeled as the 'Perfect Sleeper'
The classic Perfect Sleeper mattress is so christened because it was created with exactly that purpose in mind – to guarantee perfect, undisturbed sleep to the user. The bedding has been engineered in such a manner that the mattress resolves the five of the most common issues that rob you of a good night's sleep.
In fact, Serta has added a quirky twist to the promotion of their leading product, by assuring users that they will no longer have to count sheep as they wait to fall asleep.
The five Common Sleep Problems that Serta's Perfect Sleeper Promises to Resolve?
This collection of mattresses puts an end to the following five commonly faced problems.
Incessant or intermittent tossing and turning – If the mattress you sleep on is lumpy, or too hard, or too soft, you could become the victim of nights full of tossing and turning as you struggle to find the right position for your body. Serta's Perfect Sleeper mattresses possess well-designed foams and fibers that are specially created for the purpose of offering instant comfort. You can now say goodbye to tossing and turning.
Improper back support and alignment – Incompetently engineered mattresses become victims of lumpy surfaces and irregular alignments over time. Consequently, you end up waking with an aching back, or a sprained neck; and these can take days or weeks to heal. The Perfect Sleeper mattresses, however, offer properly planned support that extends across the entire sleeping surface. This means that your whole body is properly aligned all through the night. And that, in turn, translates to fewer backaches.
Imbalanced temperature – It is a common complaint that as the night progresses, the surface of most mattresses gives off an effect that feels like a rise in the temperature. This is because the body heat is trapped and transmitted back to the body. Ultimately, you feel sweaty and sultry. To counteract this phenomenon, Perfect Sleeper mattresses allow for freer airflow, thus regulating and maintaining the surface temperature at a steady level.
Disturbances due to a partner's movements – If your partner is a troubled sleeper, the chances are high that you have a hard time falling or staying asleep too, as their constant tossing and turning will be a hindrance. Serta's Perfect Sleeper mattresses will help you out if you the fact this problem, as they are engineered to minimize motion transfer. Therefore, you will hardly feel the effects of a partner's movements on your side of the bed.
Sagging and rolling off on the edges – Time takes its toll on ordinary mattresses, causing them to wane away on the edges, and to sag along the borders. As a result, the danger of you rolling off the edge in the middle of a night's sleep is increased. Serta's collection defies the toll of time by resisting these common problems, and by staying firm and durable for a very, very long time. This extends the life of your mattress without compromising on its comfort factor.
What are the various models of mattresses in the Perfect Sleeper range?
Comfort does not have a universal meaning. Serta understands that while one user may find a soft surface comfortable, another one may prefer to have a firm mattress on which to fall asleep. Taking into consideration this difference in preferences, the Perfect Sleeper collection has been put together by creating four models of mattresses to cater to the comfort choices of the people.
The Firm Perfect Sleeper Mattress – For those of you who love to have a firm surface to sleep on, this model is the answer. The firm model features an additional layer of supporting foam, which gives it its characteristic firmness. However, Serta has included a fine-spun layer of cushioning material to make the surface comfortable enough to sleep on, and also to reduce the buildup of pressure from the body.
The Plush Perfect Sleeper Mattress – This is the middle ground between the firm mattresses and the soft ones. These mattresses contain additional layers of foam and fiber, to strike the right balance between being too soft and too firm. As is commonly known in the bedding industry, the surfaces of plush mattresses offer more 'give' than their firmer counterparts.
The Pillow Top Perfect Sleeper Mattress – Imagine laying your head down on the softest pillow, and then imagine what it would feel like if your entire body experienced that level of comfort. That is the essence of the pillow top variety. Featuring a design that consists of additional padding in the topmost layer of the mattress, this model comes with a surface that is as soft and as welcoming as a pillow.
The Memory Foam Perfect Sleeper Mattress – Deviating from the traditional innerspring design, the memory foam model comes with a core which is supported by foam. The advantage of this design is that the mattress acquires an extremely soft feel, and also the ability to adapt to the contours of the body to offer added comfort.

The Pros of a Perfect Sleeper Mattress
Some of the many pros of the Perfect Sleeper collection from Serta include –
Solutions to common sleep problems – The entire range of Perfect Sleep mattresses was engineered keeping in mind the primary purpose of resolving these five common sleep problems – tossing and turning, improper back support, temperature fluctuations, motion transfer, and sagging edges.
Respect for personal preference – The Perfect Sleeper range offers room to accommodate the varied preferences of users, by making models that are firm, plus, or pillow-soft. As a result, users can explore their idea of comfort and get their doses of perfect sleep.
Reasonably priced – Even though the prices of the mattresses vary from one retailer to another, on an overall basis, the Perfect Sleep collection consists of affordable mattresses. They are not insanely overpriced, and users ultimately end up getting their money's worth, and then some.
Long, full lives – Most models of Serta's Perfect Sleep mattresses lead long, full lives, with little or no sagging. Some of them last for up to two decades. Considering the extremely reasonable initial investment one has to make for a product that lasts so long and so well, it is indeed a return to be proud of.
The Cons of a Perfect Sleeper Mattress
No product is perfect, and the Perfect Sleeper mattress is no exception. However, to its credit, it has barely a couple of flaws.
Zeroing in on the right choice – New users may find it hard to pick the choice that is right for them. Consequently, they may end up paying big bucks for a product that may not suit their lifestyle.
Warranty fulfillment – When the range was first introduced, there were several instances of applications for repairs and replacements against their warranty claims being unfulfilled. This is one serious area to look out for, although Serta is probably working on fixing this weakness.
The Final Word – To Buy or Not To Buy
As is evident from the evaluation above, the pros far outweigh the cons. The ultimate decision to buy or not to buy this product depends upon individual and personal preferences.
If you do choose to go ahead with the purchase, bear in mind that with a little extra attention to the warranty fulfillment factor, you can enjoy the perfect sleeping experience for a very affordable rate. Also, make sure that you are aware of exactly what model would best suit your needs.