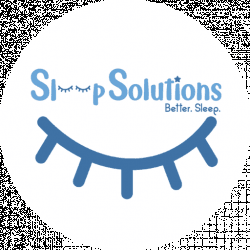 Latest posts by Sleep Solutions HQ Team
(see all)
If it's recommended that you get 8 hours of sleep a night, that equates to about 1/3rd of your day. Compound that by your life and you spend roughly 1/3rd of your time on Earth sleeping. Many people fail to put that in perspective but in these regards, something such as a mattress could really be the most important investment you ever make.
Think about it, good sleep not only benefits you in the present, but it also has trickle-down effects that make you more productive at your job, in a better mood with your family and friends, and potentially has you rested enough so that you can exercise and improve your health. We all know the importance of a good night's sleep, but do we actively pursue it?
There is often a slippery slope when it comes to purchasing a mattress. On one hand, if you find a bed that supports your body and is the perfect combination of firmness and plush you instantly fall in love.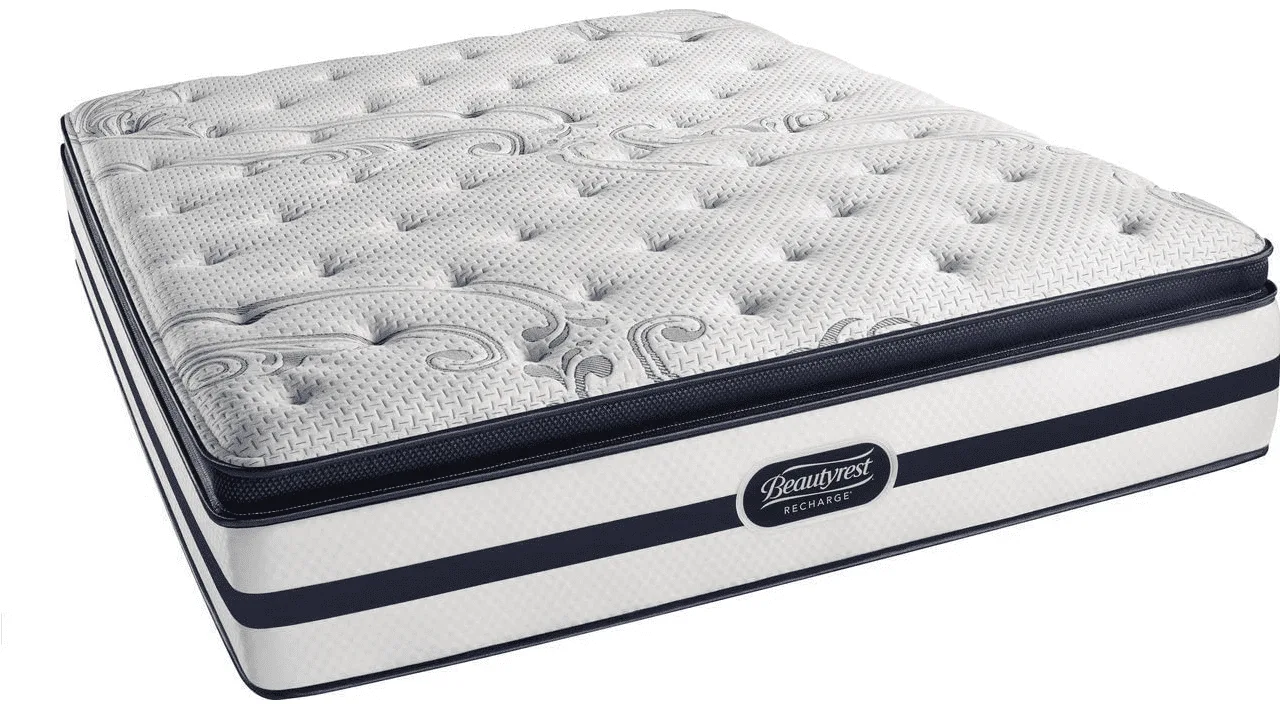 That being said, if you purchase what amounts to be a lemon of a mattress, you start to resent the purchase and end up tossing and turning…about tossing and turning.
What makes buying a bed so tough is that it can be hard to get a real feel for the mattress in 5-10 minutes at a store. You can see where the bed manufacturers are coming from in not letting people 'test drive' their product for a couple of nights because what do you do with the hundreds of beds that people have slept on and returned?
Some manufacturers will work with the customer to make a bed firmer or softer one time within the first 30-60 days of purchase which is an important feature to look for when buying a new bed. It's important to investigate the inner workings of a bed too and not just the surface, or "feel". After all, a mattress can wear very quickly if it is made from poor interior materials and with faulty manufacturing methods – $2,000 over 15 years is a good investment but spending $2,000 every 3 months not so much.
One of the name-brand beds that many people encounter on their mattress shopping travels is the Simmons Beautyrest Recharge. This is a pillowtop mattress that is very affordable at a $1,300 list price – but is it worth it? This review will give you the answers.
The Simmons Beautyrest Recharge Basics
The first thing that pops out about this bed is the name. The Simmons Beautyrest is one of the most trusted names/brands in the industry so most customers are confident that this bed will continue that lineage. With this particular type, the Recharge, Simmons touts some technological advances that are supposed to reward the buyer with a great night's sleep. This is not just cotton and foam on a spring, the bed features a GELTOUCH® foam which provides contour, cushion, and supposedly comfort.
Some other features of the bed in the advertising include:
The Beautyrest Pocketed Coil® Technology – provides back support as well as motion separation so that when a person moves on one side of the bed it doesn't disturb their partner or pet on the other because it's always best to let sleeping dogs lie.
SurfaceCool™ Fiber – one thing that some people forget is that the ideal mattress will not only dissipate heat on warm sleeping nights, but it will also retain that warmth during colder temps. The SurfaceCool fiber included in the Simmons Beautyrest Recharge is said to do just that, almost like a base layer worn during exercise.
AirCool® Foam – the material inside of the bed should have good moisture-wicking qualities and heat dissipation features as well. For this, Simmons builds the 'stuffing' of the bed with the AirCool type foam to provide not only the plush but the pulse as well.
Edge supports – an often overlooked feature of a quality mattress is the type and quality of the edge support used. Nothing breaks down a bed faster than sitting on the edge to put on shoes and boots or to just gather your bearings before starting the day. When the edges break down the people sleeping in it start to experience roll-off and the overall bed is just much more uncomfortable. The Beautyrest Recharge combats this with not only a foam encasement to prevent the materials from breaking apart, but also the QuantumLock™ to provide resistance.
With these features specifically, Simmons is looking to offer not only support with the Recharge but also comfort. Building a mattress with layers upon layers of cotton, foam, and latex does nothing if it's not created on adequate coils such as the 800 or 850 density pocketed coils like found in the Recharge – in order to have a quality house you need to have a reliable foundation.
Beautyrest Recharge Mattress Size Options
| | | |
| --- | --- | --- |
| Mattress Size | Dimensions | Coils |
| Twin | 39" X 75" | 422 |
| Twin XL | 39" X 80" | 469 |
| Full | 54" X 75" | 617 |
| Full XL | 54" X 80" | 685 |
| Queen | 60" X 80" | 800 |
| King | 76" X 80" | 1046 |
| Cal King | 72" X 84" | 1077 |
The "Feel" of the BeautyRest Recharge
One thing that makes it hard to review a mattress is that everybody sleeps differently and prefers various levels of firmness or plushness. Partners often find this out when buying their first mattress together, you either meet in the middle or draw straws to see who sleeps in couch city for the next two decades.
One way Simmons offers consumers a variety is by providing various firmness levels on their mattress lines, including the Recharge. The comfort levels available include extra firm, firm, luxury firm, and plush with each model offering the same support, just with different feels on the top.
The materials that go into a mattress are done so to provide softness or firmness but also breathability. In addition, the contents should be as anti-microbial and allergen resistant as possible. The products that Simmons has built the Beautyrest Recharge with seem to have accomplished both.
First off, the layers of polyurethane foam are soft and comfortable and can be manipulated (added or subtracted) to create the ultimate sleeping conditions. The material is very breathable and will provide a soft surface on top of a firm supporting network of springs and padding.
There is a blended latex band in the center of the mattress which is very breathable but also extremely supportive. Latex is also very anti-microbial and does a great job of dissipating allergens and dander.
The air-cool foam does a splendid job of providing softness but also promoting the interior of the bed to breathe. Even if a bed is the perfect comfort level in regards to firmness and plush, a damp or steamy mattress will still inhibit a good night's sleep.
The foam encasement does a nice job of giving the bed interior support at the core of a softer top. It should be noted that the side rails of this mattress are also vented to help promote airflow not only on the surface of the bed but also on the interior.
The great thing about the Beautyrest Recharge is that the materials seemingly work in collaboration with each other to provide an excellent sleeping experience. When it comes to a mattress, the 'feel' of it can very much be adjusted based on adding firming agents or more cushioning. What really dictates how a mattress will stand up over time is how the interior is constructed and with what materials. The padding inside the Simmons Recharge seems to take into account not only softness/firmness but also support, breathability and allowing the sleepers to breathe by whisking away allergens.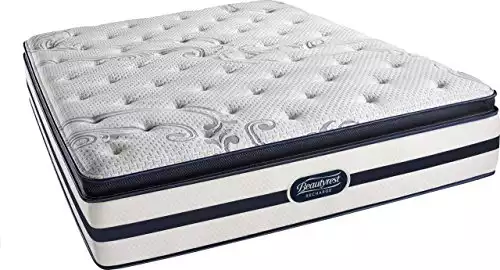 BeautyRest Recharge Intangibles
One of the important factors of buying from a name brand manufacturer isn't just to find a product you can trust, it's to ensure the warranty will be covered. Some people are hard sleepers, if that makes sense, and "Tayne Taylor's Bordello of Mattresses" might not be around in 3-4 years if a bed starts to break down. With the Beautyrest Recharge, customers receive a 10-year non-prorated warranty which is a considerable life span for a mattress. Some of the other features that push the Beautyrest Recharge to the top of the industry include:
No flip – the mattress doesn't require flipping or turning as it is built from the bottom up. This is an especially nice feature for the elderly or those with disabilities.
Tight top or pillow top – customers can choose whether they want the traditional topping to the mattress or the softer pillowtop which helps customize the comfort of the product even more.
Standard or low profile foundation – if getting in and out of bed is a problem the set is also available with a lower-profile foundation to reduce the overall height from 9" to 5-1/2".
In the end, it will usually always be how a bed feels to lay on that will ultimately decide which mattress to purchase. With the Simmons Beautyrest Recharge, rest assured that the insides are top-notch as well. After all, it really is what's inside that counts – with a mattress anyway.