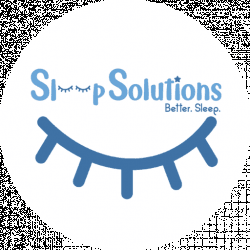 Latest posts by Sleep Solutions HQ Team
(see all)
Did you know that your quality of sleep not only determines how rested you'll feel the next morning, but also your overall health and happiness? Getting enough sleep is vital to your overall physical health as well as your mental well-being.
It allows your body to heal and rejuvenate, preparing you for productive days ahead as well as helps with stress management.
Unfortunately many people suffer from sleep disruptions in the form of a snoring partner, barking dogs, road noise, and other types of "noise pollution". This can be a very frustrating problem, but it may be remedied more easily than you think.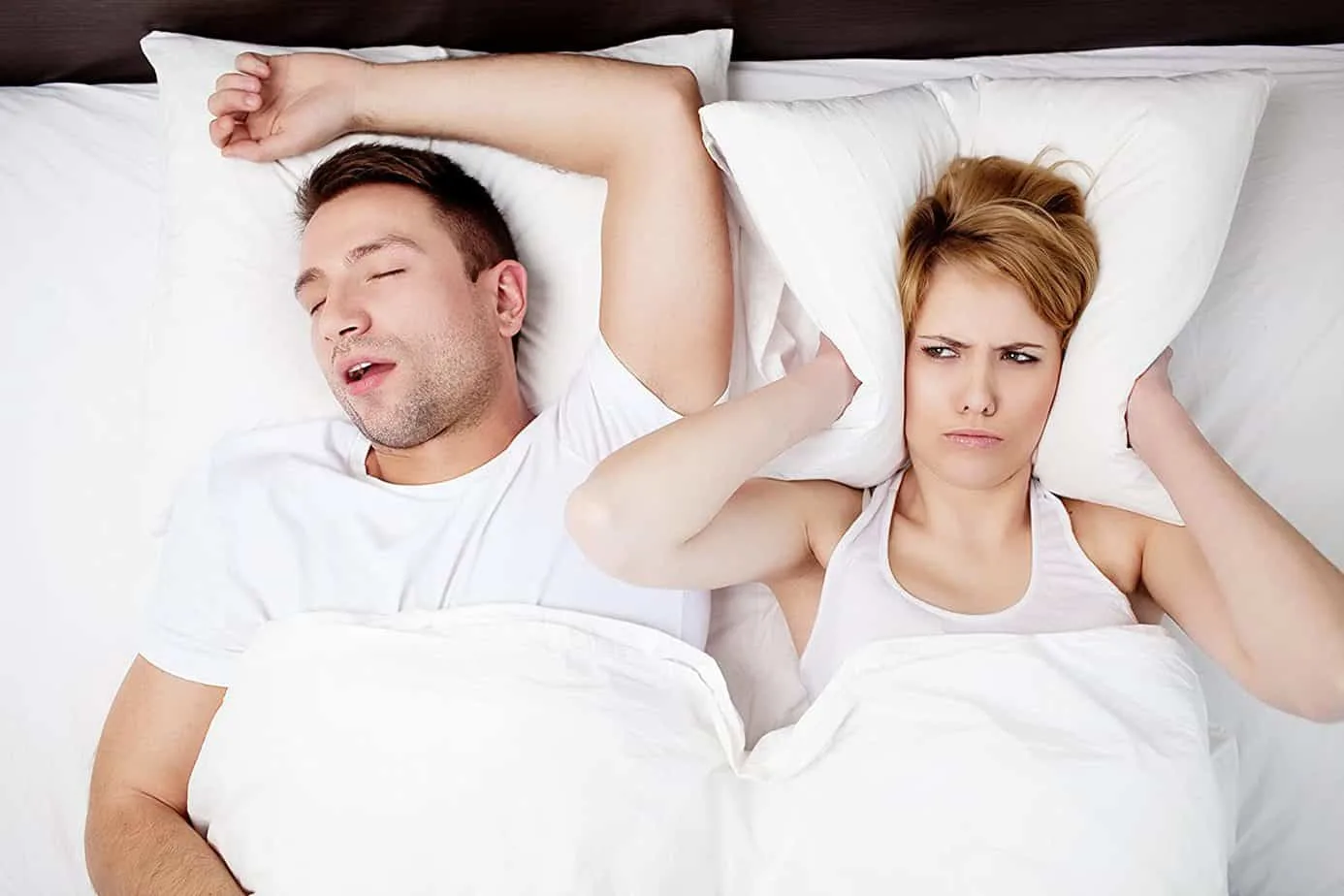 Instead of tossing and turning, trying to zone out the noise, consider using earplugs. Earplugs are used as hearing protection in all types of activities and hobbies yet so many forget how useful they can be for getting a good night's rest.
Before you run out and buy the cheap orange foam plugs you can find for a dollar, consider purchasing earplugs that are ergonomically designed and safe for using for long periods of time (6-8+ hours).
Here are the 9 best earplugs to try if you have trouble sleeping due to noise:
1. Super Sleep Comfort Earplugs
Typically foam earplugs aren't recommended by doctors due to sanitary reasons and discomfort caused by a bad fit. However, if you shop carefully you can certainly use foam earplugs for a better night's sleep. The key is to not re-use foam earplugs and to choose earplugs specifically designed for sleeping, as these will fit much better.
Super Sleep Comfort Earplugs are a great all-around foam plug that is very effective. These basic blue earplugs are made of soft polyurethane foam and have a short length to allow for side sleeping. These should fit a normal to large ear canal comfortably.
Also, for sanitary reasons, these plugs come in a container of 50 pairs so you will not need to reuse a pair. You can purchase this tub of 50 pairs for about $14, depending on retailer.
2. Hearos Ultimate Softness Earplugs
Another great foam choice is the Hearos Ultimate Softness Earplugs. As you'd assume from the name, these earplugs are incredibly soft and far more comfortable than traditional drugstore foam earplugs.
These are skin-tone colored foam plugs that reduce noise by up to 32 decibels. They fit essentially any size ear and are one of few foam earplugs recommended by doctors.
These are buttery soft and eliminate any gap in the ear that could let sound through. Like all foam earplugs, these are disposable and designed for single-use wear. Hearos offers multi-size packs for different prices, with the popular 60 pair pack (approx. one month of earbuds) for under $20.
3. EarPlanes eP2 Earplugs
As you'd assume, the EarPlanes earplugs were originally designed for use on flights to drown out repetitive noise. These were originally designed for US Navy pilots and will surely be more than enough to help the average Joe get a good night's sleep.
These also help with regulating air pressure, so they are truly ideal for flights. These earplugs are extremely soft and are reusable. Retail price for EarPlanes is $11.99 for a single pair or $19.75 for a pack of 5 pairs. Since these are designed for ear pressure relief, they are best for those that are trying to sleep while flying.
4. The Company Called If Earplugs
A newer earplug brand is The Company Called If and they manufacture compact noise-canceling earplugs. These are specifically designed for sleep, so they are not only comfortable but have an extremely low profile so you can wear them regardless of what position you like to sleep in.
Unlike other earplug brands, this company provides a useful base stand to hold the earplugs when not in use. This ensures you don't lose them or that they get dirty. One pair of these earplugs costs about $8, not including shipping.
5. Alpine Sleep Soft Earplugs
Alpine Sleep Soft Earplugs are soft silicone plugs that offer a universal fit and even come with a complete kit that has a cleaning solution for sanitizing and a plastic case for carrying. These are noise-canceling earplugs, so you will still wake up if you hear a telephone ring, doorbell, or your alarm clock.
These are a great choice for side sleepers or those that find triple-flange earplugs to be uncomfortable, as these have a short profile and a double flange design. You can purchase a pair of Alpine Soft Sleep earplugs for $20.
6. Etymotic Research ER20 ETYPlug
Etymotic Research actually created the first insertable earplug back in the early 1980's and has since created extremely effective noise-canceling products. The ER20 ETYPlugs is perfect if you want maximum noise cancellation due to snoring, loud traffic nearby, or construction noise.
These are made of soft plastic and have a triple flange design. They are very snug in the ear and comfortable, though the slightly longer length means side sleepers may not like these as much.
These were originally designed for industrial workers so you can bet that these definitely get the job done. You can get a pair of these earplugs for about $13.95 for a standard fit pair. They also have a large size.
7. Decibullz Custom Molded Earplugs
The most common problem with earplugs is that they are usually one-size-fits-all and rarely does this happen for those with smaller ear canals. If you've found that many earplugs are too big and uncomfortable, consider the Decibullz Custom Earplugs.
This kit comes with 3 different sizes of triple flange earplug tips and the actual earplug piece, which you place in warm water and then fit your ear. Since these are custom molded to your ear there really is no gap, so the sound is very effectively canceled out.
Once molded you place the ear tip in the plug and you're set. These plugs can also be remolded if you get the wrong fit the first time. Decibullz earplugs retail for $25.99 and comes in different colors.
8. Euphonic Sleep Earplugs
Euphonic Sleep Earplugs are specifically designed for sleeping, which means they are exceptionally comfortable and are low-profile so you may sleep easily on your side. These are designed to reduce constant ambient noise but you will still be able to hear someone speaking to you.
This makes them ideal for those that are trying to sleep or nap but need to be able to hear if someone tries to rouse them. These are made of silicone and have a triple flange design to really keep noise out. They stay in place without discomfort and won't fall out as you move around.
9. Adept Sound Noise Reduction Earplugs
Adept Sound Earplugs is another type of noise-reducing earplugs, so these will reduce ambient noise but you can still hear abrupt, loud sounds in the event of an emergency.
These are made of silicone and are a blue color. They are very pliable and are small enough that majority of side sleepers can still use these without discomfort. Being made of silicone, these are also hypoallergenic and may be cleaned.
The design of them also ensures that they fit the ear canal snug and will not fall out. Adept Earplugs retail for under $20 for one pair of reusable plugs.
Ensuring you sleep well at night is the first step to improving your health or maintaining a healthy lifestyle. Repeated poor quality sleep is not only frustrating because it makes you feel tired, but can actually lead to or exacerbate other health problems.
If you find that you can't fall asleep or stay asleep because of a noisy home or neighborhood, any one of these earplugs will really help to drown out the sound.
Recommended Reads: