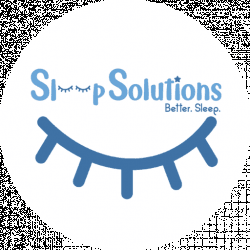 Latest posts by Sleep Solutions HQ Team
(see all)
There are few things that have as much of an effect on your overall health as your quality of sleep. Getting a good night's rest is important for both your physical health as well as mental wellness. Mattress aside, when it comes to your bedding it is your choice of pillows that have the biggest effect on how comfortable you will rest.
Many people don't like their bed pillows or end up using the same old, dingy pillow they have for years because they can't find a new one that is as comfortable. Some pillows are too flat for side sleepers while others have much too high of a loft for stomach sleepers.
Some people find memory foam pillows to be too warm and others may not even be able to use certain materials, like real down, due to allergies.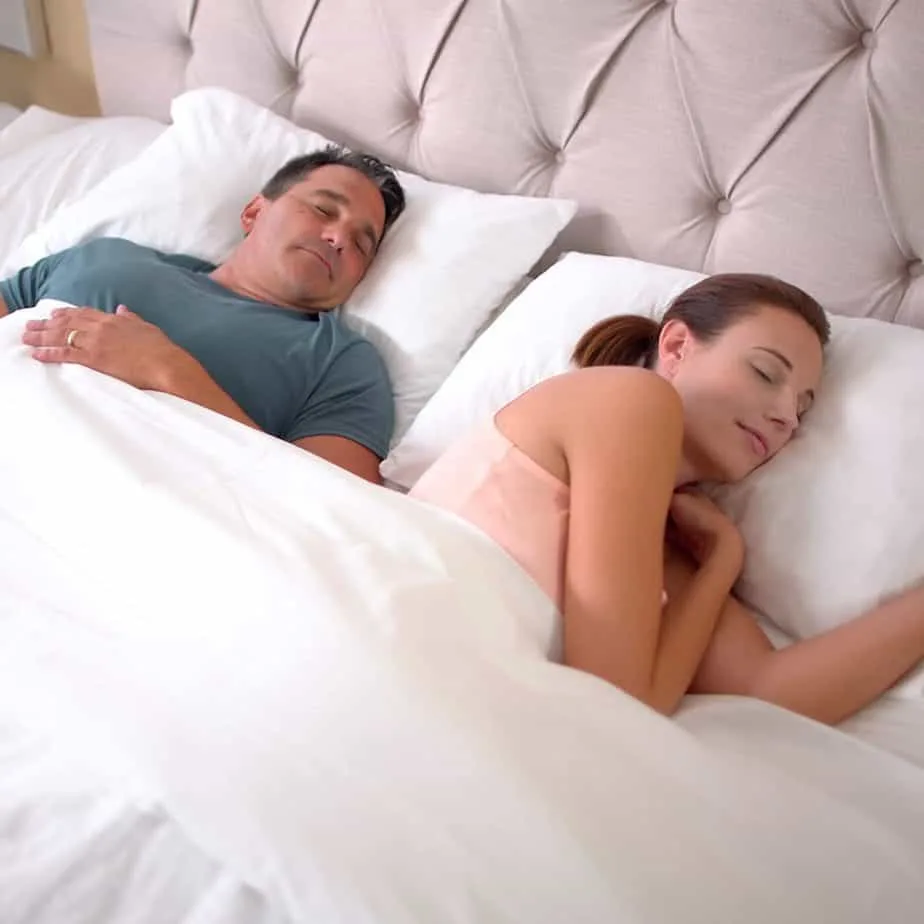 People, as a whole, tend to like products that promise to fix a problem quickly. The common issue of lumpy, uncomfortable pillows has lead manufacturers to try and create pillows that work universally well for everyone.
Two examples of these brands are MyPillow and the Miracle Bamboo Pillow. Both of these pillows have been heavily marketed and often are pitted against one another to see which is the better As Seen On TV pillow.
If you're looking to outfit your bedroom with some new pillows and have been drawn in by the claims of these pillows being better than average, think about the following before choosing which brand to
go with.
MyPillow Premium Design and Features
MyPillow gained traction through TV and radio ads, but quickly found its way onto online retailer websites, like Amazon, and even on store shelves. MyPillow was designed by Mike Lindell, who had the goal of creating a pillow that's "the most comfortable pillow you'll ever own".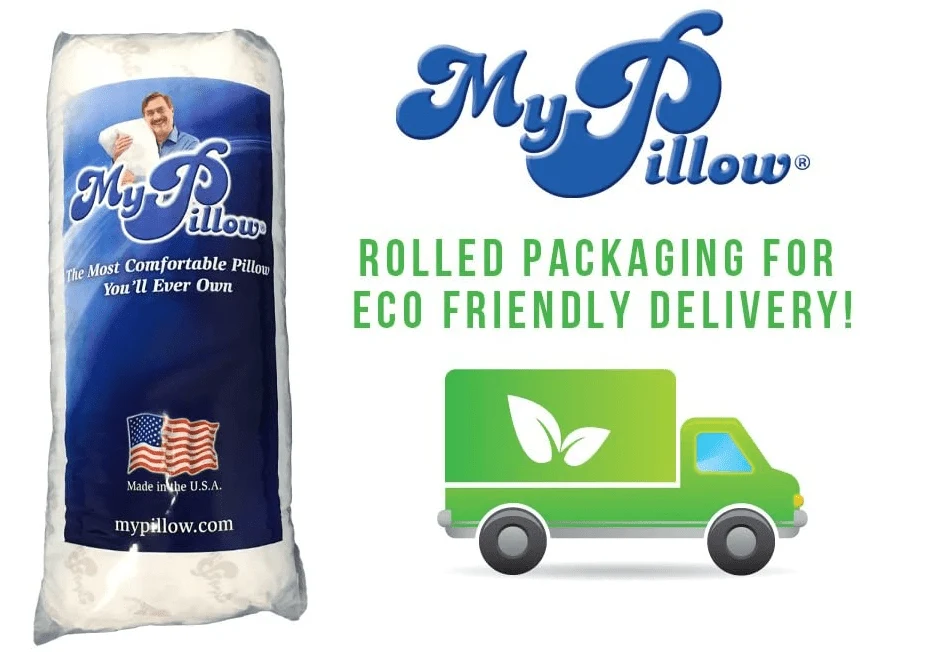 Naturally, there is speculation about how comfortable this pillow really is and it seems as though the customer reviews for it are fairly mixed.
Before getting into the design of this pillow, here is a rundown of the basics of the MyPillow Premium:
Retails for $79.98 for standard/queen or $89.98 for king size
Various deals to help you save, such as:
MyPillow offers to finance for orders over $150
Can be purchased directly from MyPillow or from 3rd-party retailers
Originally MyPillow sold their Classic model, but this pillow is no longer available directly from their website. They now only offer the Premium, which allows you to customize your fill level, something that wasn't possible with the classic. These fill levels include:
You can find both the standard/queen MyPillows and the kings in any one of these fill levels.
MyPillow Premium is designed with a 3-piece interlocking fill. This fill material is soft and malleable, meaning you can physically move the "stuffing" around to get the right shape to cradle your head and neck.
An interesting feature with the interlocking fill is that when you move the filling around it will remain in that shape unless you change it. This prevents the frustrating problem of finding a comfortable position and the pillow losing its shape or flattening during the night.
Overall it seems as though MyPillow is well-designed and the addition of different fill levels really helps to ensure everyone can find a pillow that works for them. The primary fault of the Classic MyPillow was that a "universal" pillow that would be comfortable for everyone is difficult to achieve. Thankfully the re-designed Premium model solves this issue.
Miracle Bamboo Pillow Design and Features
Miracle Bamboo Pillow is another As Seen On TV product, though it's slightly less well-known than MyPillow. The Miracle Bamboo Pillow can be purchased online directly from the brand or 3rd-party retailed, though it may be found in certain stores (i.e. Walmart) as well.
The Miracle Bamboo Pillow claims to help you "Sleep, Feel and Live Better". Overall it has fairly good reviews, with most being neutral or positive.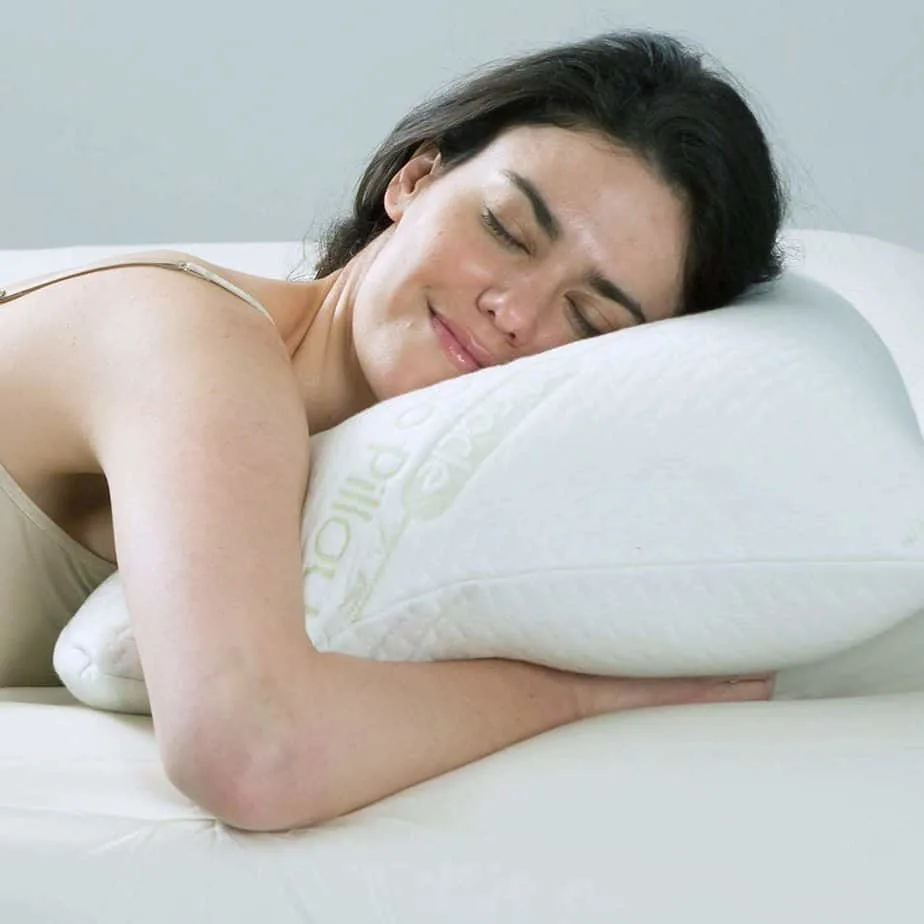 In essence, the Miracle Bamboo Pillow is a shredded memory foam pillow with a bamboo blend cover. The basics you need to know about this product include:
Retails for $29.95 for a queen pillow or $39.95 for a king (+$9.95 S & H)
Extra pillows may be added for an additional $9.95 per pillow
Each pillow comes in its own free travel bag
Miracle offers a 10-year warranty and 60 day Money Back Guarantee
The Miracle Bamboo Pillow only comes in one universal style that is appropriate for back, side, and stomach sleepers alike. This seems a bit far fetch, but many of the reviews for this pillow come from happy customers that sleep in various positions. The reason for this adaptability is because of how moldable the pillow is.
While the Miracle Bamboo Pillow may look like a basic pillow, it's designed to handle 3-in-1 use. This pillow may be used flat which offers a medium firmness. The pillow may also be turned on its side for a very soft, squishy firmness.
If you enjoy reading or watching TV in bed, or perhaps you have a mild snoring issue, you can fold this pillow in half to function as a wedge pillow. The shredded memory foam filling really makes it easy to shape this pillow to your liking.
It can be said that the Miracle Bamboo Pillow is slightly deceiving when it comes to its title. The pillow itself is only covered with a viscose bamboo fabric case, not actually made of bamboo materials. This is a bit disappointing to some, but keep in mind that the hypoallergenic and cooling benefits of bamboo fabric still apply to the cover.
You should notice a much more comfortable night's sleep with this pillow, especially if you're a hot sleeper that always feels too warm at night.
Overall the Miracle Bamboo Pillow is a very nicely made pillow that checks out as a comfortable choice for most people. The price is also very competitive for a bamboo blend pillow and is on par with most pillows you'd find in stores.
Which Pillow Should You Try?
Both pillow brands offer comfortable pillows that the average person should find to be enjoyable to sleep on. MyPillow is more well-known and therefore does have more customer reviews. Miracle Bamboo Pillow has fewer reviews but actually seems to have more positive ones.
If you're on a strict budget and aren't particularly picky about your pillows then the Miracle Bamboo Pillow is a great choice. If you do have preferences for your pillows and tend to only sleep in one position most nights then MyPillow Premium is a better choice since you'll have a range of fill levels to choose from.
Both MyPillow and Miracle Bamboo Pillow offer money-back guarantees – 60 days for MyPillow and 30 days for Miracle Bamboo Pillow. This allows you to potentially try out both pillow to see which is
more comfortable.