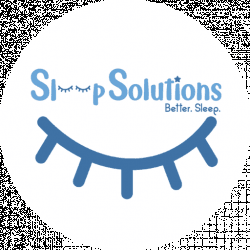 Latest posts by Sleep Solutions HQ Team
(see all)
Some people can come home, crawl into bed, and literally fall asleep in seconds in any number of positions that would replicate those found in an advanced yoga class.
Those types of sleepers are either extremely lucky or extremely boozy as most of us toss and turn at least for a little bit before finally nodding off.
Unfortunately in many situations falling asleep is only the beginning of the battle as restless tossing and turning can be a nocturnal nightmare having some people up every hour on the hour.
Most people know how important good sleep is for mood, health, and performance during the day. There are a number of factors that could cause a poor night's sleep but one of the easiest to try and troubleshoot is your pillow. A lumpy pillow or one that is too soft or firm can lead to neck discomfort which ultimately has a negative effect on that night's rest.
Choosing the optimum pillow goes well beyond finding one that is the right level of comfort. A large factor in finding the perfect object to lay your head upon is how you sleep. Some people sleep on their back, others on their side, a few on their belly, with every combination in between. For those that side sleepers rest assured, experts say it is the ideal way of snoozing compared to the belly which can cause discomfort, or the back which pushes the neck forward and makes waking up somewhat stiff.
What are the Criteria for Evaluating Side Sleeper Pillows?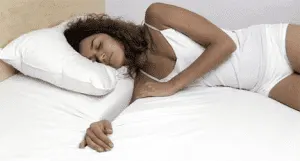 So the question remains, what pillow is the best for side sleepers and what factors make it so?
Criteria #1: One of the first features you'll notice is the material of the pillow. Memory foam is a very commercialized material and there's no debating it does offer its fair share of benefits. Besides the natural 'bounce-back' that is portrayed in memory foam pillow and mattress commercials, the material is also anti-microbial which means it resists dust and dander making it ideal for allergy sufferers. Foam also offers ventilation which helps keep the pillow cool at night. That being said memory foams are fairly firm and aren't necessarily for every side sleeper.
Criteria #2: Arguably the second most popular pillow material is goose down which is known for its extreme softness and comfort. Of course not every type of body agrees with the plush feel, plus down pillows can run somewhat expensive.
Criteria #3: The third most popular pillow stuffing is polyester or other types of synthetic material which comes in a wide variety of firmness and softness and also offers extra features such as being hypoallergenic. All this information needs to be taken into account as does the fact that pillow comfort can be enhanced depending on a silk or wool slip.
Most people haven't given this much consideration to the fact that a pillow could be causing their poor sleep or that there were so many different options on the market. If you plan on going out shopping for a pillow here are three different items and reviews that will help you make comparisons:
My Top 3 Side Sleeper Pillow Recommendations
Some consumers might not see the value in spending this much per pillow but it's also likely that these individuals aren't experiencing problems sleeping that make that price seem like an extreme value. The Serta Gel Memory Foam Side Sleeper is specially designed for side and back sleepers and has numerous features that make it a long-lasting and comfortable piece.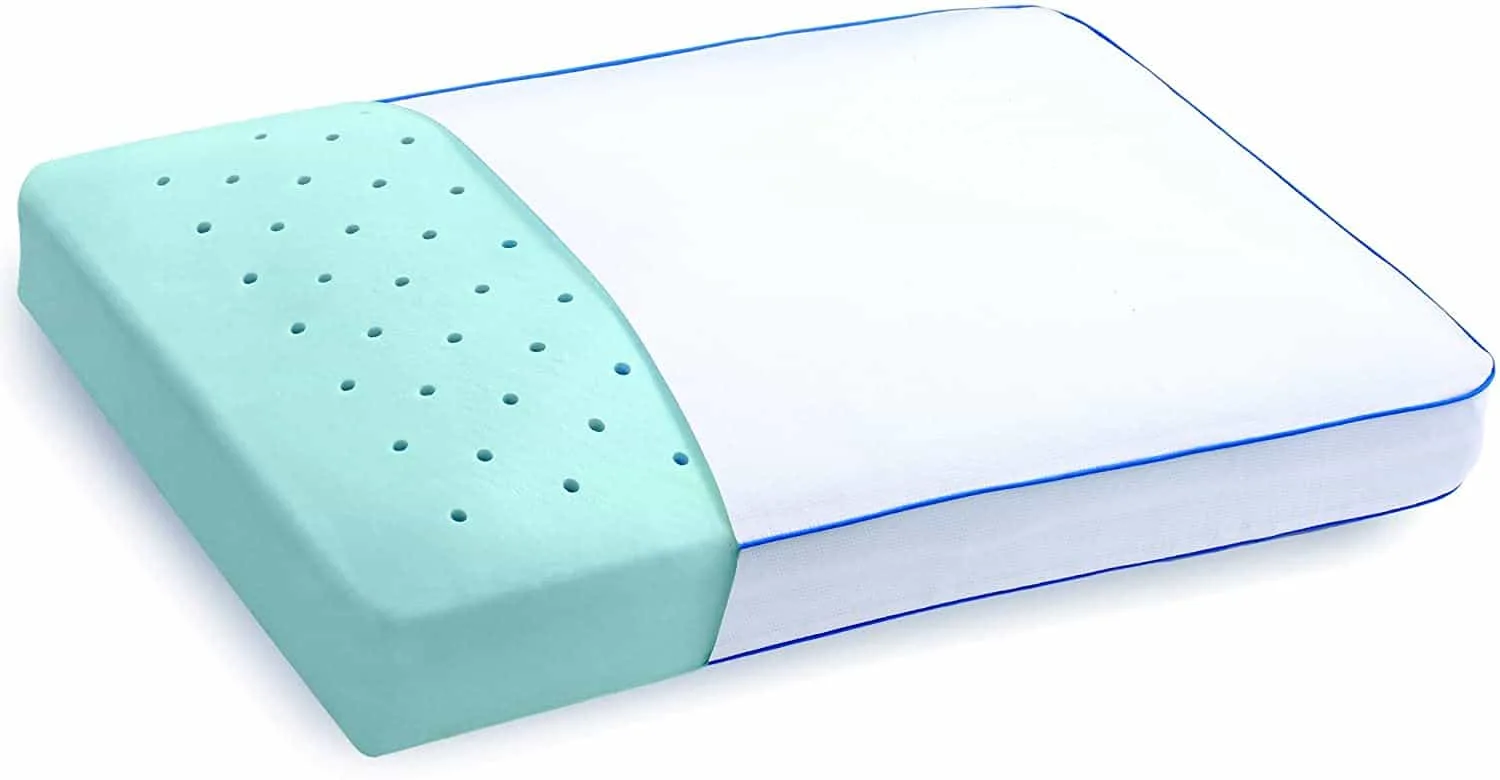 The design of the pillow is the first asset in the fight against poor sleep. The pillow has a special loft that helps to align the spine and cradle the head for optimum comfort. Besides the design, the material also contributes to comfortability and ease of sleep. Gel memory foam is a long-lasting material that 'pops' back into place after your head and neck move to different spots. This type of memory foam is soft, yet durable, to help relieve pressure points while maintaining its shape and never going flat or getting lumps like some filled pillows.
How the pillow is constructed and the relief it brings is half of what makes the Serta Gel Memory Foam Side Sleeper such a popular product. The pillow also features a Cool Vent design that helps to promote airflow and distribute body heat to keep a sleeper cool in the Summer but also warmer in the Winter. The pillow transfers heat away from the head and neck and even features a breathable moisture-wick cover so instead of waking up with a drenched head of hair, you'll enjoy a night as peaceful and cool as 'the other side of the pillow'.
Perhaps all you need to know about the Shredded Memory Foam Pillow with the Bamboo Cover is that it is the #1 best seller on Amazon in the neck and cervical pillows category. You can and should expect supreme comfort and restless sleep from a pillow that lists for $79. With a 5-year warranty and guarantee that the product will not go flat the price tag is not really an expense, but an investment in a better night's sleep.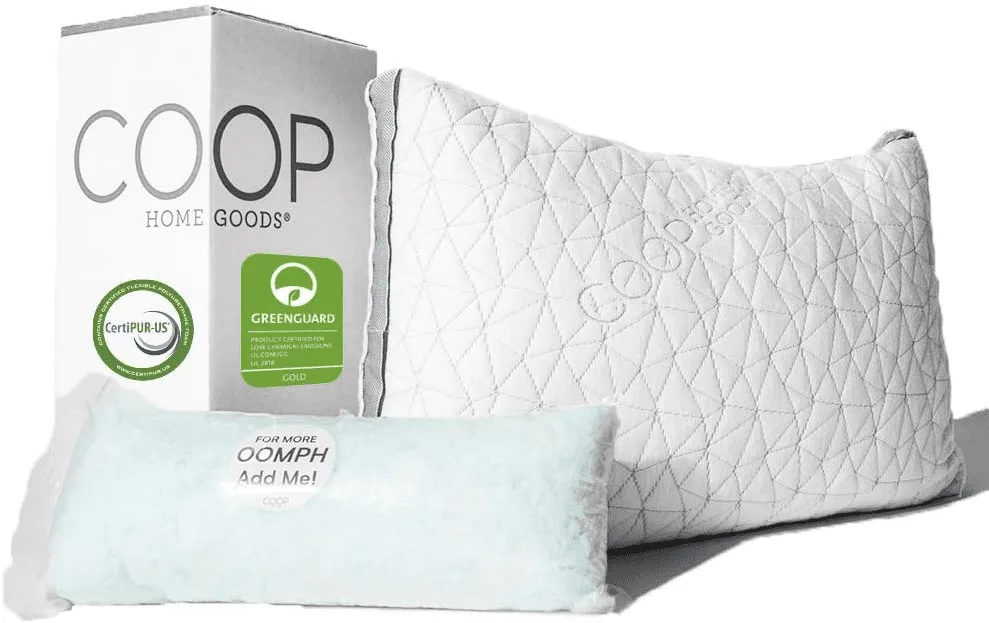 So what makes the Shredded Memory Foam Pillow by Coop Home Goods so great?
Most quality pillows performance starts with the insides – aka the materials.
This particular pillow bills itself as the perfect blend featuring the plushness of down pillows and the support of memory foam products. It's important to note that these Coop Home Goods products aren't made with standard solid memory foam but instead a Shredded technology that allows the user to thin or fluff the pillow to the perfect feel and support levels for the head and neck.
On the outside of the shred memory foam is a 60% polyester 40% bamboo cover that helps to regulate body temps as you sleep. Combined with the internal memory foam and the bamboo cover the pillow is very breathable as well as hypoallergenic and dust mite resistant.
Even solid memory foam keeps the sleeper cool but the shredded material allows for even more air circulation.
The product is machine-washable and available in either Queen or King size. An interesting thing to note is that many consumers recommend washing and drying the pillow before even sleeping on it as it helps to fluff the foam but also get rid of a distinct odor when sealing the product for shipping to keep the foam in place.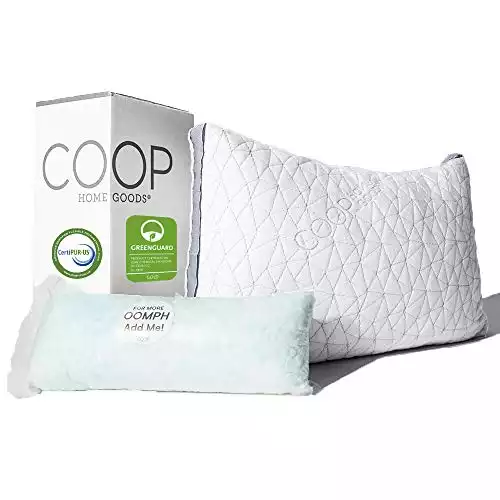 There's a common misconception that people who sleep on their sides need some sort of memory foam pillow to ensure a good night's sleep. While the foam is definitely beneficial on a number of levels the Core 200 product shows that a 50% cotton 50% polyester blend can provide a good night's sleep thanks to a great design.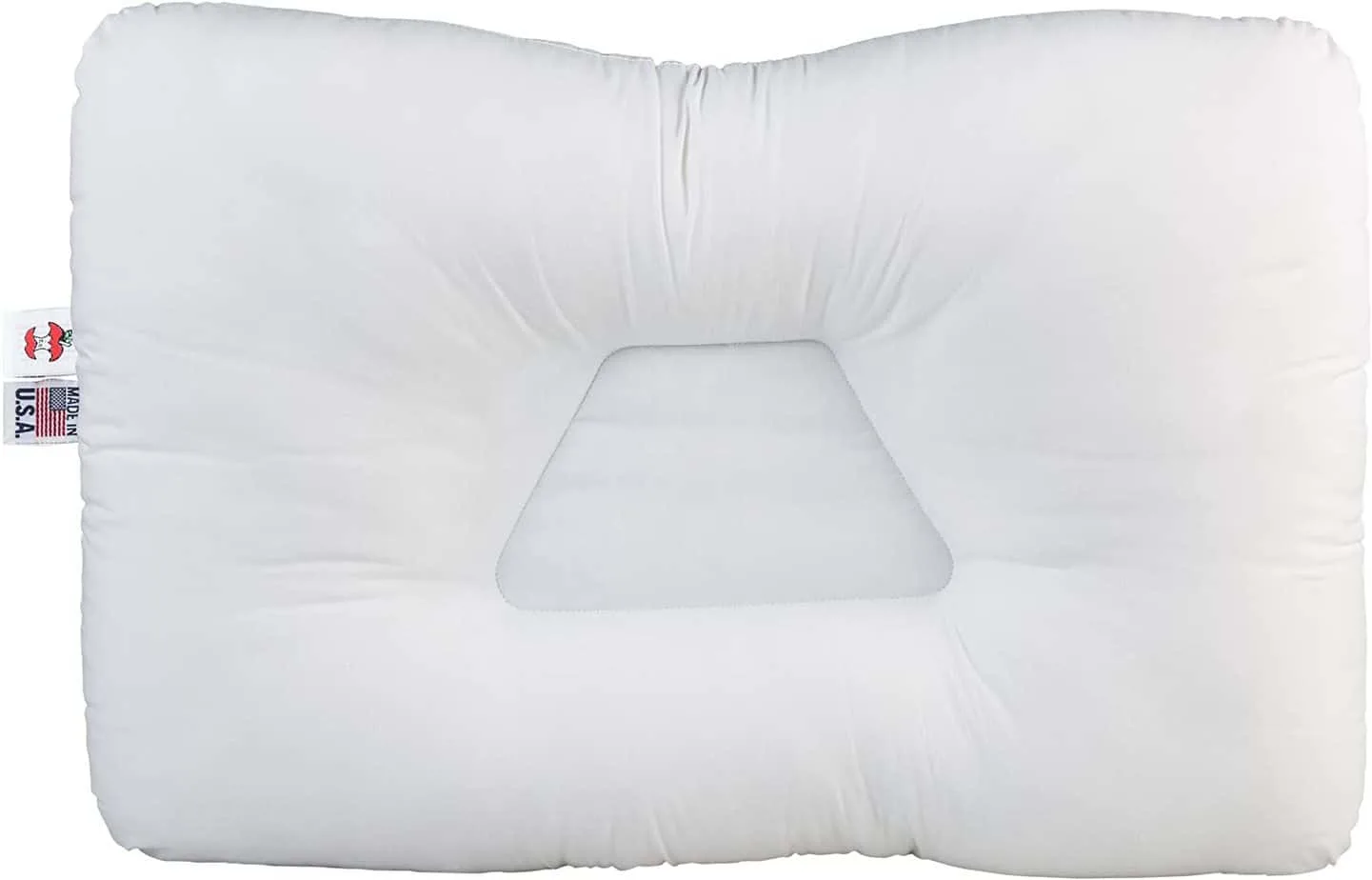 The secret behind the Tri-Core pillow's performance is a unique design with numerous 'sleeping zones'. In the middle is a trapezoid-shaped cradle that will help to coral the head. On the top and bottom are both a smaller neck support and a larger one so the pillow can be rotated for the optimum feel. Plus both sides are shaped to support side sleepers so you really have 5 different sleeping zones that work both independently and with each other to help alleviate pain.
The cover of the Tri-Core pillow is made with Fortrel fiber and is in fact the #1 fiber support pillow recommended by medical professionals. Not only does the pillow alleviate the pain it has also been proven to reduce snoring thanks to the neck support and head cavity. The pillow can only be hand washed and dried but it does fit standard pillowcase sizes even with the unique shape. If you are having problems sleeping on your sides and memory foam products have failed to alleviate the issues perhaps the Tri-Core pillow could be your godsend – it's worth a shot.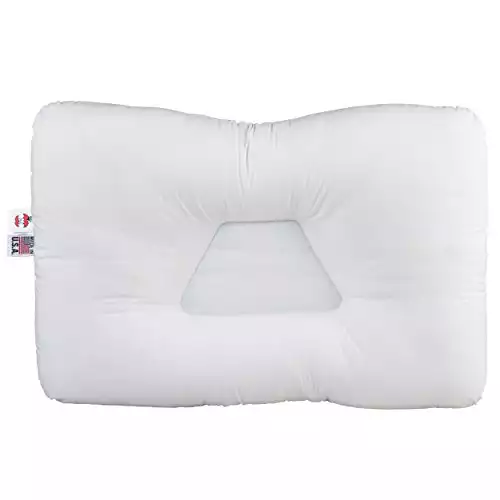 The Best Side Sleeper Pillows Compared – Side by Side
Final Thoughts on the Best Side Sleeper Pillows
It ultimately depends on your personal preferences to determine which pillow is right for you.
The Serta side sleeper comes from a trusted brand and the solid block of foam is thick and durable.
The Shredded Memory Foam pillow features similar materials but in pieces instead of solid so it allows users to customize their sleep a bit more.
Finally, the Tri-Core pillow features a unique design with different materials and the various zones allow options to find the perfect sleeping position.
Finding a great pillow is often a subjective undertaking so good luck….and here's to a good night's sleep.